10 Best Video Game Soundtracks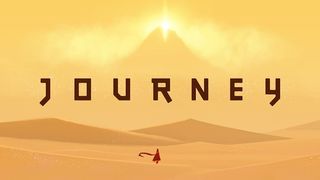 Videogame Music: An Art Form Unto Itself
At one point in time, video game music was nothing more than placeholder fare — minimal accompaniment for what was happening on the screen. However, over the years, it has become an influential part of the game, whether it's a sweeping score that follows the actions of a powerful warrior or a comfortable – and humorous – approach to a cartoon-like "platforming" game.
And with the recent Grammy nomination of the music from the game "Journey," the genre as fully come of age.
MORE: Why 'BioShock Infinite' Returns to Series Roots
These ten wondrous game soundtracks represent the wide-ranging styles of music that accompany some of the best games. Most of these soundtracks are available via YouTube and available for purchase from various retailers and download services. (We have included videos whenever they are available.)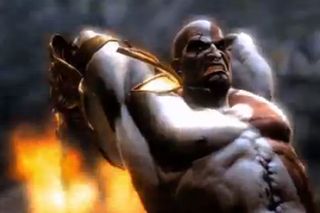 God of War Collection
The story of Kratos, the vengeful warrior who cannot rest until all his enemies are destroyed, is truly epic. Each "God of War" game comes with a thrilling orchestral score, featuring works by the likes of Gerard Marino, Winifred Phillips, Ron Fish and more.
MORE: 10 PS3 Games to Play Right Now
There have been three "God of War" editions so far — with "God of War II" having especially good music. "Great Sword Bridge of Athena" is one of the standouts. The fourth game title, "God of War: Ascension," debuts next week for PlayStation 3.
God of War 3 The Best Video and Music HD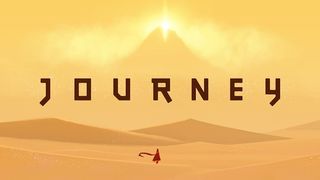 Journey
Austin Wintory's collection of soothing tunes for "Journey" earned a Grammy nomination this year – the first video game soundtrack to do so — in the Best Score Soundtrack For Visual Media category. Though it didn't win (losing to "The Girl With the Dragon Tattoo"), the critical accolades continue to pour in. And the soundtrack remains a popular item on the Video Games Live tour. One of the better tracks is "The Call."
Journey Soundtrack (Austin Wintory) - 02. The Call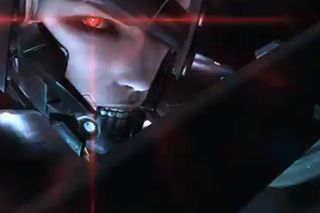 Metal Gear Rising Revengeance
Released last month for PlayStation 3 and Xbox 360 "Metal Gear Rising Revengeance" has left its mark as a superior action experience. Much of its energy comes from the fierce hard-rock soundtrack by Jamie Christopherson, with thrillers like "The Stains of Time (Maniac Agenda Mix)."
METAL GEAR RISING | Cinematic Trailer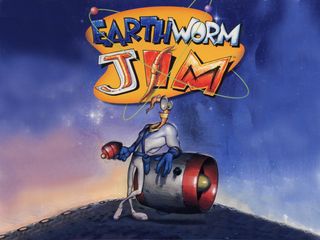 Earthworm Jim
Tommy Tallarico has worked on a number of great soundtracks over the years, including the underrated "Advent Rising," "Maximo: Ghosts to Glory" and "Spot Goes To Hollywood." But none are more memorable than "Earthworm Jim." This soundtrack is a wacky potpourri of banjo tunes, groovy space themes and even muzak. Check out "What the Heck?" to get an idea of what you're in for.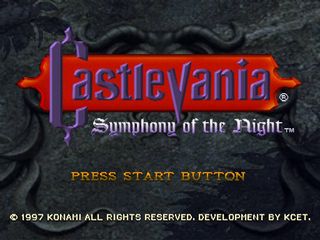 Castlevania: Symphony of the Night
Even though the game dates back to 1997, "Castlevania: Symphony of the Night" still possesses one of the best gaming soundtracks ever. Crafted with great care by composer Michiru Yamane, the soundtrack features plenty of spooky melodies and wonderful compositions that draw you in to Dracula's haunting world.
MORE: 20 of the Hottest Video Game Hunks
It's a remarkable soundtrack, though one that's limited in digital availability. However, you should be able to track down selections from it on YouTube.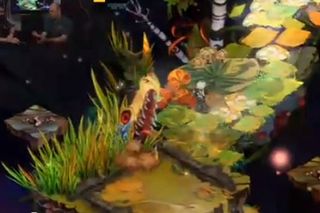 Bastion
"Bastion" provides its fair share of compelling graphics, with worlds that literally build around you as you explore them. But equally compelling is its soundtrack. Composed by Darren Korb, it features a number of folksy tunes that fit right in with the game's atmosphere. You can buy the soundtrack for $10, and it benefits Korb directly.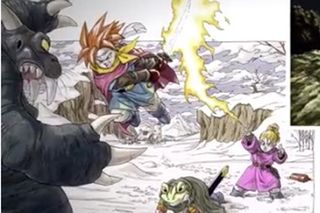 Chrono Trigger
Yasunori Mitsuda, with some help from "Final Fantasy" composer Nobuo Uematsu, has put together a lovingly adventurous selection of music that goes along with the time-travel theme of the game, making you feel every emotion through both victories and tragic losses. The title track, "Chrono Trigger," is among the best.
MORE: Review: 'Tales of Xillia' Japanese RPG Classic Returns
CHRONO TRIGGER for Android and iPhone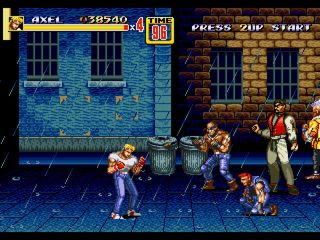 Streets of Rage 2
This old-school, early 90's brawler featured a superb soundtrack from video game composer Yuzo Koshiro. With "Streets of Rage 2," he managed to find that perfect fighting groove, with a lot of inspirational techno drive to keep you and a friend battling the thugs. And the "boss" themes (for facing especially fierce competitors) are nothing short of fantastic, with an upbeat tempo that motivates you to finish off Mr. X once and for all. The original soundtrack is hard to come by, but you can find most tracks in "Yuzo's Best Selection Vol. 7" on iTunes.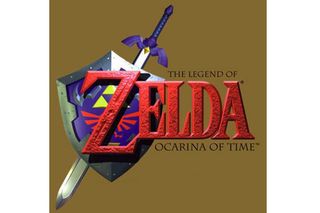 The Legend of Zelda: Ocarina of Time
When "The Legend of Zelda: Ocarina of Time" came out for Nintendo 64 back in the late 90's, it marked not only an evolution in gameplay and graphics, but also in music. The soundtrack by Koji Kondo found a fine balance between small, enjoyable melodies (as when Link uses his ocarina to complete tasks in the game) and larger-than-life themes that made you feel like you're in the heat of true battle.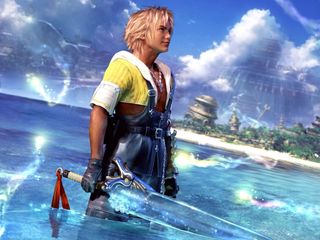 Final Fantasy X
Nobuo Uematsu (who worked on "Chrono Trigger," above) produced a number of memorable "Final Fantasy" soundtracks. Out of them, though "Final Fantasy X" rises to the top for the range styles used throughout, from upbeat tunes to slow, swelling love themes. One lyrical piece, "Suteki Da Ne (Isn't It Beautiful)," really stands out.
MORE: 'Final Fantasy VII' Characters 3D Printed Straight from the Game
Follow Robert Workman at @TheDCD. Follow us @tomsguide, on Facebook and on Google+.