15 Killer Game Demos You Have to Try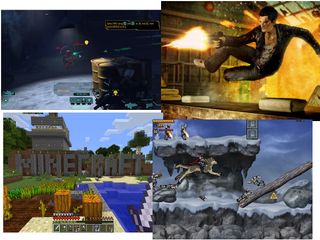 Killer Game Demos
Computer game demos offer users a taste of upcoming and released computer games. They can showcase features that a game developer may want to highlight or even provide some surprising replay value outside of the full game itself. We've compiled a list of game demos that we've taken a shine to, ranging from big budget, brand name AAA games to quirky, little indy releases. Give them a shot, and who knows, you might also find a game worth buying.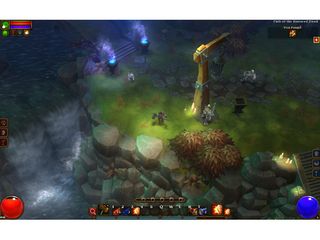 Torchlight 2
Diablo 2 clone Torchlight has taken many features of its predecessor and improved upon them. The newly released Torchlight 2 has been touted by some as "What Diablo 3 should have been". A slick dungeon-crawling action game without all the connection hassles that seem to hound Diablo 3, Torchlight 2 hits surprisingly far above its weight. It's not ground breaking or revolutionary, but that's not the point. It's a well polished dungeon crawl experience. The demo gives players a fair taste of the game play, and the option to play any of a number of different character classes gives you an excellent amount of replayability. Grab the demo and give this neat game a shot!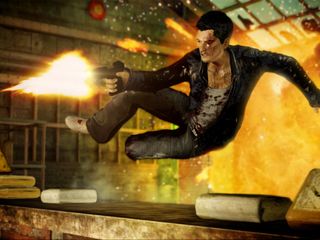 Sleeping Dogs
In this Grand Theft Auto-style adventure, you play an undercover cop posing as an up and comer in Hong Kong's organized crime. You can get a piece of the action through the demo, which familiarizes you with some hardcore hand-to-hand combat, tense cover-based shooting, and the nutritional benefits of Hong Kong's street cuisine.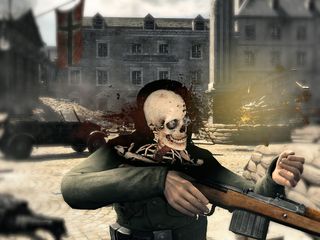 Sniper Elite v2
World War IIshoot-em-up games come and go, but Sniper Elite v2 sets itself apart with its immersive and detailed sniping mechanics. The demo showcases these mechanics which include managing one's breath and heart rate and compensating for wind and round drop-off. The reward for a perfect shot? The sickest kill cam in videogame history.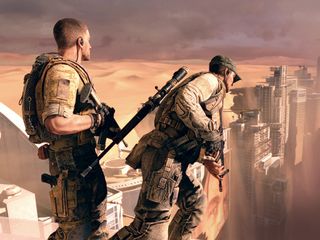 SpecOps: The Line
A very conventional cover-based shooter with a compelling and thought provoking story, Spec Ops: The Line focuses on the ugly side of military intervention. You play the leader of a Delta Force recon team in search of a highly decorated commander, and the demo teases you with excerpts of some of the more harrowing experiences in action games.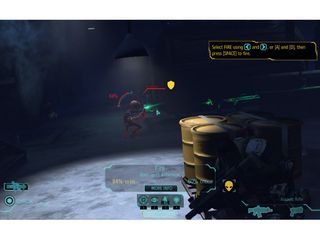 X-Com: Enemy Unknown
A remake of the classic X-Com: UFO Defense (aka UFO: Enemy Unknown), X-Com: Enemy Unknown revamps this venerable turn-based squad tactics franchise with modern design and gameplay sensibilities, featuring a more responsive combat system, class-based troop leveling, and a streamlined action system. The demo takes players through a deadly first contact scenario/tutorial and a more freeform dockside shootout against Sectoids (the iconic "Grey" aliens), Floaters, and creepy Thin Men. X-Com: Enemy Unknown looks to be a promising reboot, and we're keeping our eyes peeled for the full release.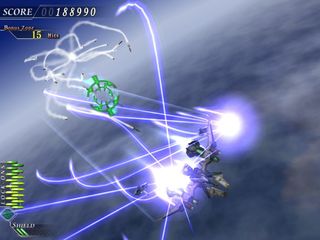 Ether Vapor Remaster
Ether Vapor is a fun, no nonsense indy arcade shooter that will please fans of the genre. The game has little to show for innovation, but uses things like changes in the orientation from vertical to horizontal, missile dodging mini-games, and some neat 3D graphics to spice up an otherwise cliche gamestyle. You will have multiple weapons simultaneously, with lock on weapons, forward firing weapons, spread weapons, and even charged shots. Just don't expect depth of narrative from the pilot-babble plotline. Definately worth a shot if you're a fan of bullet hell style shooters.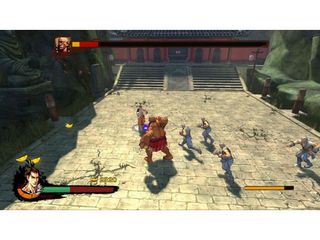 Kung Fu Strike
Kung Fu Strike - The Warrior's Rise is a straightforward game. A classic beat-'em-up arcade game, you take your character and smash everything in your way. The game is mostly intuitive, with a simple system that includes dodges, defense breaks, and very-easy-to-time one button counter attacks. It's a system that isn't too hard to learn, which allows you to spend more time crushing every bad guy in your way.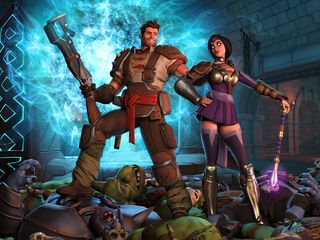 Orcs Must Die! 2
This sequel combines elements of action adventure games with tower defense mechanics. As the trash-talking War Mage or the smugly superior Sorceress, you must protect your subterranean hideout from waves of orcs with traps and spells. The demo gives you a taste of the first two levels, whether in single player or co-op, and is filled with personality and color.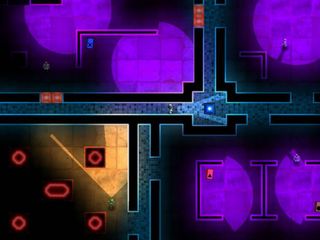 Dynamite Jack
In Dynamite Jack, you play a trapped soldier who is trying to escape without being caught, shot, blown up, or disintegrated. The gameplay is simple in this stealth/puzzle game, where you quietly try to get past all kinds of guards, obstacles, and different sorts of defenses designed to catch you. Graphically, it is also simple but elegant with the 2D look of the game giving it the feel of the old classics.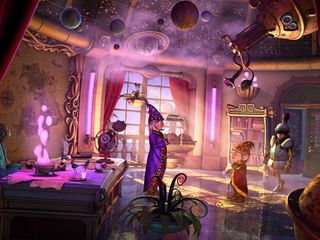 Book of Unwritten Tales
Accompany the Gnome, Wilbur Weathervane, on this amazing and hilarious adventure. The Book of Unwritten Tales is a classic point-and-click adventure in a 2012 graphical skin. The writing is very tongue-in-cheek and self-aware, with shoutouts to a spiritual progenitor (Monkey Island) early in the demo. Any fan of the genreshould definitely check it out.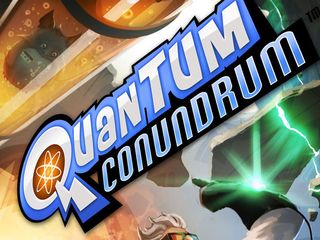 Quantum Conundrum
Airtight Games' Quantum Conundrum is billed by some as the spiritual successor of first-person puzzler Portal. With the help of the eccentric Professor Fitz Quadwrangle, players must make their way through a series of complex physics puzzles armed only with their wits and the ability to phase shift into various dimensions where the rules of physics behave differently. The demo is a good set of tutorial puzzles, which allows you to get a feel for some of the alternate dimensions, such as the Fluffy, Heavy, and Slow Time dimensions. At the same time, it leaves players just at the edge of wanting more. Worth buying? Check out the demo and see!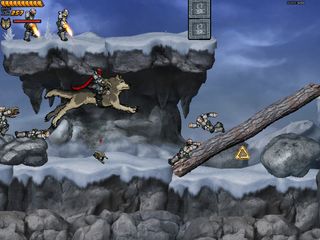 Intrusion 2
An indy side-scrolling shooter inspired by such classics as Contra and Metal Slug, Intrusion 2is set in a world where...Aww story? Who are we kidding? There's no need to really talk about background. It's a great, big side-scrolling shoot-em-up with a great visual aesthetic, over-the top enemies, and bullets flying everywhere as your one-man army rips through the enemy. Rampage through the wilds on top of a gigantic, slavering wolf! Engage in a shootout against a massive dropship that spits out enemy grunts even as it tries to (literally!) punch you to death! Intrusion 2 brings you all this and more, just in the demo! Easily worth an hour or two of fun bullet-hell play, Intrusion 2 is a surprisingly full-bodied demo with decent replay value and is a good showing of what this little game has got to offer.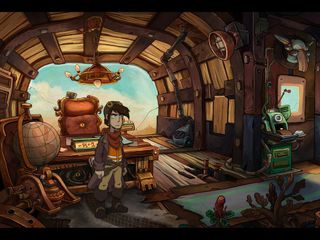 Deponia
Try out the first chapter of this point-and-click adventure game in this demo. Mixing elements of Monkey Island humor and steampunk style, Deponia casts you as Rufus in a fast-paced comedy of errors in which he must bring a spoiled, little princess named Goal back home. The demo highlights the game's wonderful art design and strong voice acting, even if it's got some quirky translations from the original German.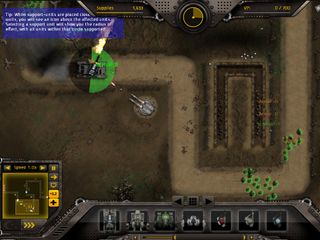 Gratuitous Tank Battles
Positech Games, the geniuses behind Gratuitous Space Battles, are back with their new game, Gratuitous Tank Battles (GTB). Set in an alternate timeline where World War I never ended, GTB on the surface is a just another tower defense game, but behind a seemingly cliche exterior is a deeply customizable and replayable game. GTB allows players to play as either the attacker or defender, seeking to break through no-man's land or break the will of the enemy horde. GTB also features a deep unit customization system reminiscent of GSB that allows you to tweak your attacking units, infantry, and defenses to your heart's content. Almost two games in one, GTB's demo gives you a good taste of what the game offers, and if you're a fan of the tower defense genre, then this demo is certainly worth a try.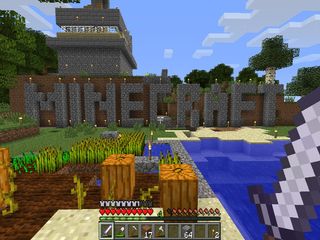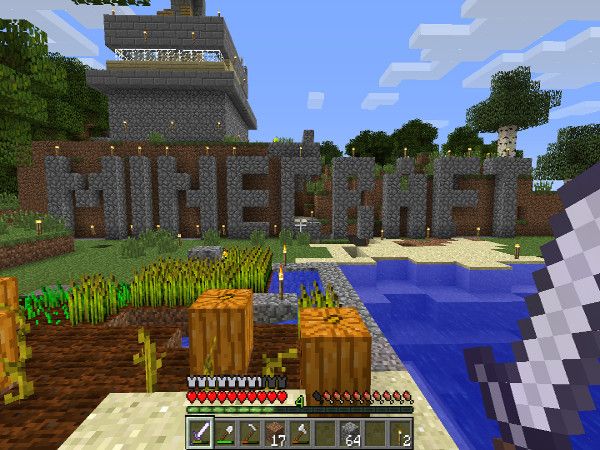 Minecraft
Indy darling and sandbox gaming sensation Minecraft rounds up our list of demo games worth a shot. Don't let the seemingly crude graphics turn you off, Minecraft is a surprisingly deep freeform game that allows you to mine, build, farm, hunt, or adventure to your heart's content. The demo is actually a full-featured version of the game with a time limitation of 100 minutes (5 in-game days), letting you experiment with the full wealth of options that this game has to offer before locking the world.
There's a wealth of games to try out, and we can't possibly review them all. Have any favorite game demos you want to suggest to your fellow readers? Feel free to share them in the comments section!