13 Games to Play After Watching The Punisher Season 2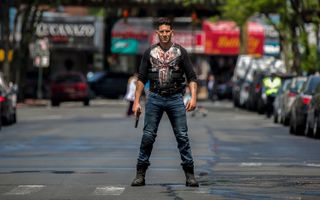 The second season of Marvel's The Punisher has finally hit Netflix, once again pitting Frank Castle against both legions of dangerous criminals as well as his own inner demons. If you've already binged the series and are looking for a video game to scratch that same dark antihero itch, we've got you covered.
The Punisher has generally gotten the short end of the stick when it comes to Marvel video games, with only a handful of installments that, aside from the classic '90s arcade game, weren't all that good. But there are plenty of great games out there that embrace The Punisher's key themes, whether you're looking for a violent shooter romp that makes you feel like the ultimate war machine or a more cerebral superhero adventure that delves into a character's dark psyche.
Here are the best games that fans of Frank Castle should check out right now.
Credit: Cara Howe/Netflix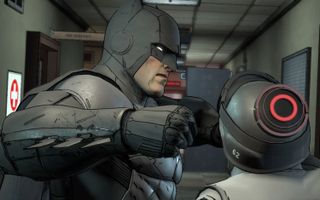 Batman: The Telltale Series
Much like The Punisher, Batman: The Telltale Series is a gritty episodic adventure that twists the lore of an iconic superhero, with no shortage of tense moments and shocking deaths. And also much like The Punisher, Telltale's Batman series focuses just as much on the fractured psyche of its hero as it does on the cool superhero action moments. You'll play as both Bruce Wayne and Batman in this gripping choose-your-own-adventure title, with your choices having a ripple effect on what is one of the best and most unique modern Batman stories out there. You'll cross paths with the likes of Catwoman, the Penguin and The Joker, with nearly every episode ending on a cliffhanger that'll make it hard to put the controller down. — Mike Andronico
Credit: Telltale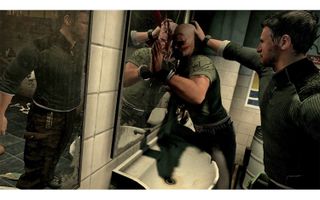 Splinter Cell Conviction
Frank Castle and Splinter Cell's Sam Fisher have quite a lot in common: They're both highly skilled military operatives who are no strangers to being betrayed and having to fight for their families. This parallel is particularly strong in Splinter Cell: Conviction, which sees Fisher take on drug runners and shady military organizations while seeking revenge for his daughter's supposed death. Conviction has all of the tactical stealth action you'd expect from a Splinter Cell game, while adding in a Mark & Execute system that lets you instantly target and pop off enemies in satisfyingly deadly fashion. — Mike Andronico
Credit: Gameloft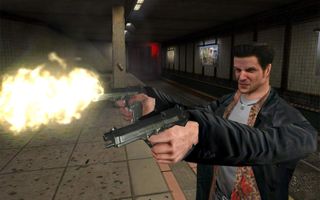 Max Payne
A third-person shooter about an NYC detective who becomes a vigilante after his family is murdered, Max Payne is dripping with parallels with The Punisher. This early 2000s pulp-action classic is famous for its "bullet time" mechanic, in which you can slow down time to land the perfect shot during dramatic action moments. Max Payne's gritty romp through New York's crime underworld is perfect for Punisher fans, though if you want a more refined experience, you should also check out the newer Max Payne 3. — Mike Andronico
Credit: Gathering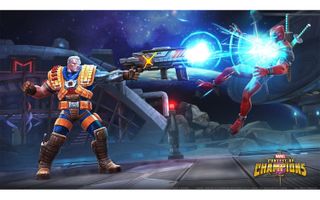 Marvel: Contest of Champions
Contest of Champions is one of Marvel's better mobile games, offering satisfying swipe-based fighting game action and a trove of iconic Marvel characters to collect and level up. That massive roster includes The Punisher, who dishes out his signature brand of justice with both his fists and his trusty shotguns (and has a special ability that lets him survive lethal attacks). You'll even get a special synergy bonus if you team him up with Daredevil. — Mike Andronico
Credit: Kabam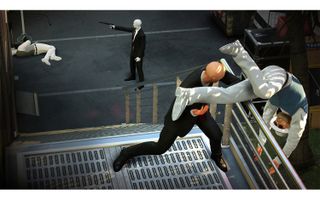 Hitman 2
Frank Castle could learn a thing or two from Agent 47, who never fails to find hilariously creative ways to dispose of his enemies. This open-ended stealth adventure lets you tackle each assassination as you see fit, whether you're going undercover as a tattoo artist, sniping from a distance, setting elaborate traps or tossing soda cans with deadly precision (seriously). Hitman 2 scratches that tactical-action itch you've probably gotten from watching The Punisher take out a bunch of bad dudes, but does so without taking itself too seriously. — Mike Andronico
Credit: Warner Bros. Interactive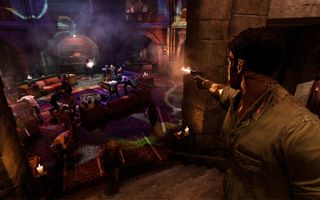 Mafia 3
When race, family ties and revenge mix in the 1960s American South, it's a heady recipe for bloody vengeance. Mafia 3 has you step into the war-weary shoes of Lincoln Clay as he returns home to a fictional New Bordeaux from the front lines of the Vietnam War. But before he can settle back down into the family business (racketeering), Clay's family is betrayed and murdered by the local mafia boss. Set on revenge, Clay recruits one of his old war buddies and starts dismantling the southern don's empire piece by piece. But just beneath all the inevitable violence is a story of racial tension that's just as relevant now as it was back in the '60s. — Sherri L. Smith
Credit: 2K Games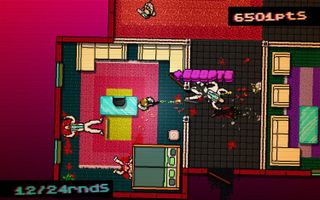 Hotline Miami
A steadily deteriorating mental well-being, tons of weapons and creepy criminals? Hotline Miami has a lot of what you love about The Punisher, but with a breakneck speed that beats every poorly paced Netflix series. In it, you play a hired gun whose missions are being handed to him in increasingly shady ways, and you view your mission from a top-down POV, so you can see a whole room at once. Just make sure to pace yourself and not get distracted by the game's bumping EDM soundtrack, because it only takes one hit to kill your mentally exhausted murderer. — Henry T. Casey
Credit: Devolver Digital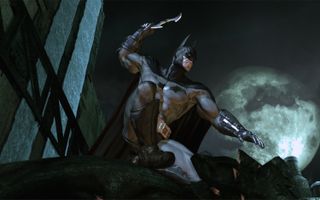 Batman: Arkham Asylum
If you're looking for a dark superhero action game that delivers big on both gameplay and story, Batman: Arkham Asylum is about as good as it gets. This fresh take on the Caped Crusader finds Batman trapped inside a psychiatric hospital by The Joker, where he must fight his way through a gauntlet of iconic villains such as Bane and Harley Quinn before taking on the Clown Prince of Crime himself. Arkham Asylum's genre-defining combat allows you to dole out justice with a satisfying blend of melee attacks and cool gadgets, but the game's real highlight is the twisted psychological back-and-forth between Batman and The Joker. If Marvel ever makes a proper new Punisher game, it should take more than a few cues from this classic. — Mike Andronico
Credit: Eidos Interactive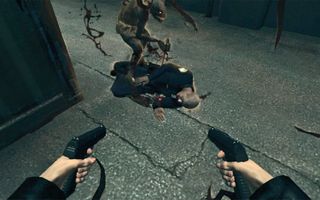 The Darkness
If you're a fan of Top Cow's Witchblade comics and their subsequent spinoffs, you're going to love this. Based on The Darkness comics, you step into the bloodstained shoes of Jackie Estacado. After a brutal assassination attempt on his life, the Darkness — a demonic force — manifests in Jackie, allowing him to take revenge on his tormentors in grisly yet entertaining ways. Able to summon all manner of demons from the shadows, Jackie goes on a bloody revenge mission, feeding the hearts of his enemies to creatures called Darklings, all the while trying to free himself from his new, cursed existence. While the actual gunplay can be a bit spotty at times, the banter between the Darklings more than makes up for it. — Sherri L. Smith
Credit: 2K Games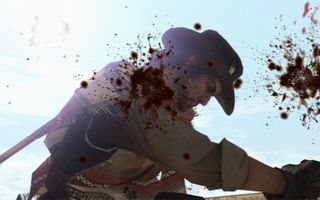 Red Dead Redemption
Although everyone's raving about Red Dead Redemption 2, we'd be remiss if we didn't tip our hats to the game that started it all –– Red Dead Redemption. It's here where we met up with John Marston after he's conscripted into hunting down his old gang in exchange for his family's freedom. In between all the gunslinging and bad blood, Rockstar weaved a world with characters so compelling, the publisher couldn't bear to part with them. RDR is a tale of regret, revenge — and of course redemption — that should be part of the library of any gamer who appreciates a great story with gripping characters. — Sherri L. Smith
Credit: Rockstar Games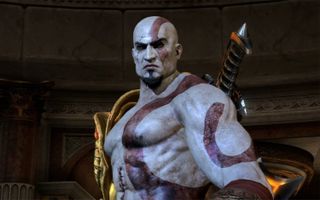 God of War 3 Remastered
Before Kratos was a gruff, but loving dad, he was an angry, rebellious demigod. In this culmination of previous God of War titles where he's killed a multitude of gods and monsters, Kratos is on the trail of his father, Zeus. Cutting a path of destruction the likes of which the Greek Pantheon has never seen, the titular God of War leaves no stone unturned and no god unbrutalized. It's a grudge match for the ages that cleverly sets us up for the current game, and it will satisfy anyone looking for tight action gameplay with a complicated antihero at its center. — Sherri L. Smith
Credit: Sony Computer Entertainment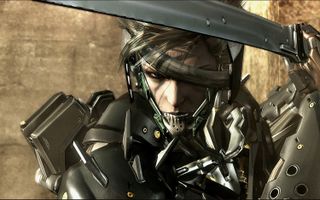 Metal Gear Rising: Revengeance
Sometimes, you want the convoluted plotline of Metal Gear without all of the sneaking around. Sometimes, you just want to be a cybernetic ninja. Say no more. Konami's got just the game for you. In Metal Gear Rising: Revengeance, we find that Raiden, the milquetoast replacement for Snake in Metal Gear Solid 4: Guns of the Patriots, has gotten a badass makeover. Now, instead of a wet-behind-the-ears commando, he's a hacking, slashing cyborg ninja, bent on getting revenge (revengeance?) after failing his mission to protect an important prime minister. As you get deeper into the story, there's some child brain harvesting and private military companies battling to destabilize world peace. … Yeah, don't think too much about the story, just enjoy the stylish hacking and slashing. — Sherri L. Smith
Credit: Konami Digital Entertainment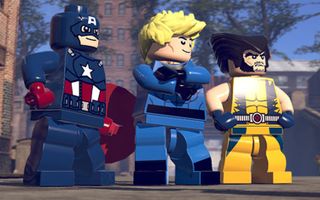 Lego Marvel Super Heroes
If watching The Punisher has you emotionally drained, Lego Marvel Super Heroes is the perfect palette cleanser. The Punisher is one of the many unlockable heroes in this blocky open-world adventure, sporting his signature guns, black suit and facial stubble, but in a much more adorable minifig form. — Mike Andronico
Credit: WB Games