11 Best Amazon Prime Video TV Shows You're Not Watching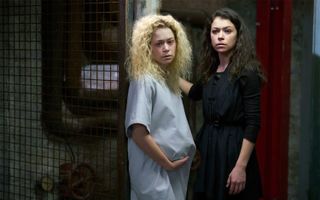 Check out these award-winning shows
These days, it seems like there's no end to the options you have for watching TV shows on streaming platforms. From Amazon Prime Video and Netflix to Hulu and more, there's a reason so many people have cut the cable cord and opted to stick with cheaper, subscription- service options instead. Even if you choose just one of the services, there are so many shows to watch — from popular series, to award-winning dramas, to hidden gems that you'll find yourself binge-watching the minute you discover them. Let's take a look at just some of the TV selections you might have overlooked on Amazon Prime Video.
Credit: BBC America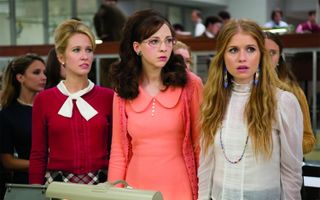 Good Girls Revolt (2016)
Good Girls Revolt should have lasted longer than it did. It was a period piece, based in the late 1960s, which offered a unique perspective on that rather revolutionary time for women in the United States. Based on Lynn Povich's 2013 book "The Good Girls Revolt," the show followed the lives and loves of the women who worked at a fictional magazine, News of the Week. (The show was inspired by the very real lawsuit female employees brought against Newsweek in 1970.) Fun, feminist and full of Mad Men-esque costumes and set pieces, this show deserved much better.
Credit: Amazon Studios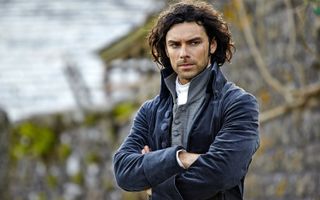 Poldark (2015 - Present)
This show is actually still on the air, but doesn't get the love that it deserves. Poldark is a British historical drama based on a series of books, and adapted for the BBC. In the United States, it airs on PBS, which may be why a lot of people just don't seem to know about it. Poldark follows Ross Poldark, a man who returns home to Cornwall after serving in the army during the American Revolutionary War. There, he finds his former life in ruins. Fans of period pieces should love this one.
Credit: PBS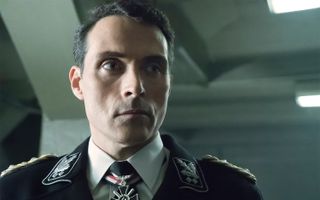 The Man in the High Castle (2015 - Present)
The Man in the High Castle is a dystopian television series based on the novel of the same name by Philip K. Dick. The show imagines what would happen if the Axis powers had won World War II, and what such a world would look like in 1962. It's an interesting alternative- history series, and an Amazon Studios original production, to boot. It's so much more than a show about the Nazis winning the war. Furthermore, the third season isn't out until October, so you'll have plenty of time to catch up on the 20 episodes that are already available.
Credit: Amazon Studios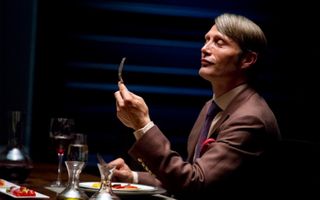 Hannibal (2013 - 2015)
No, I'm not talking about the novel — although the characters are based on Thomas Harris' books about Dr. Hannibal Lecter: a psychiatrist who also happens to be a cannibalistic serial killer. This horror/thriller show focuses on the relationship between an FBI special investigator, Will Graham, and Dr. Lecter, and gets both twisty and artistic with some of its cinematography. While the show received great critical acclaim, as did Mads Mikkelsen as Lecter and Hugh Dancy as Graham, Hannibal was never a ratings darling, and NBC canceled it after three seasons.
Credit: NBC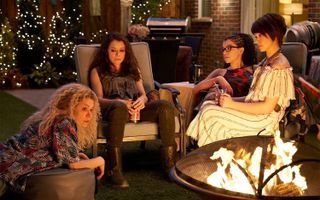 Orphan Black (2013 - 2017)
I still can't believe that Orphan Black never got all the attention it deserved during its five-season run. Tatiana Maslany played several identical-looking people, who were all different characters, and never missed a beat, but only won one Emmy for her work. The series follows Maslany's many "sister clones," and takes a closer look at the moral and ethical implications of human cloning. But Maslany's varied performances in every episode are the real draw. It aired on BBC America in the U.S., and ran until August 2017.
Credit: BBC America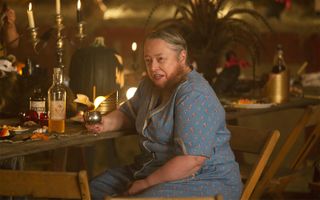 American Horror Story: Freak Show (2011)
American Horror Story is still on, but every season is sort of its own series. Every year, the show is set in a different location and follows different characters (with occasional crossovers in the details). For whatever reason, Freak Show, the horror anthology show's fourth season, is usually a contender for the worst season of the series. It told the story of one of the last remaining freak shows in the U.S., and the lives of its participants. I really enjoyed it, though. And even if you don't love the storyline, actors like Sarah Paulson and Jessica Lange still put in stellar performances that deserve attention.
Credit: FX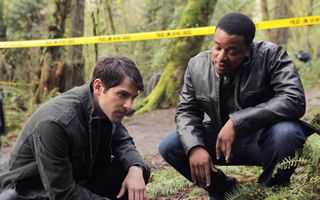 Grimm (2011 - 2017)
Grimm had a great run, but it never quite got the attention it deserved while it was on the air. On the show, a homicide investigator, Detective Nick Burkhardt, learns he is descended from an elite line of guardians known as "Grimms." As such, it's up to him to help keep balance between humanity and the mythological creatures of the world. The show takes inspiration from the classic Grimm's Fairy Tales, and mostly follows David Giuntoli's Burkhardt, but it has an impressive supporting cast as well. The series ran for six seasons on NBC, giving you plenty of gritty fairy-tale fare to enjoy.
Credit: NBC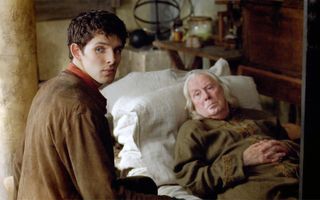 Merlin (2008 - 2012)
I don't care how much this show didn't follow the legend, or how much people make fun of it for casting Arthur and Merlin as young, attractive guys. I loved Merlin on the BBC, and I think it deserves a chance from any fan of fantasy TV. The show is loosely based on the legends of Merlin, the wizard, and his friendship with King Arthur, and casts them both as young men at the start of the series. It's just tame enough that kids are able to enjoy it, but adult fans of fantasy dramas will find something fun here, too.
Credit: BBC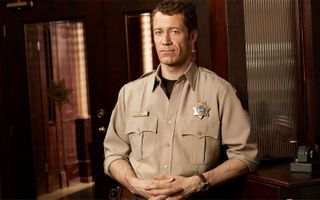 Eureka (2006 - 2012)
Eureka was a Syfy series that first aired in July 2006., It was set in Eureka, Oregon: a fictional town inhabited almost entirely by geniuses. Episodes generally involved a mysterious misuse of technology, and you can binge-watch all 77 episodes once you fall in love with the show. The main character, Jack Carter, is just an average lawman, but winds up becoming the sheriff of Eureka by being in the right place at the right time. It's an easygoing, good-natured show with some drama, some comedy and a lot of heart.
Credit: Syfy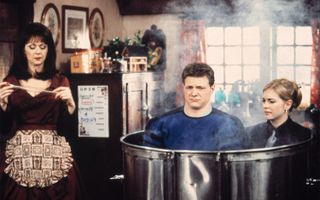 Sabrina the Teenage Witch (1996 - 2003)
It might seem corny by today's standards, but sometimes corny is exactly what you need. A lot of cheesy TV came out of the '90s, and Sabrina the Teenage Witch is definitely one of the cheesier entries. But it's also a lot of fun, and features a young Melissa Joan Hart in a quirky role as Sabrina Spellman. Sabrina discovers that she is a witch, and comes from a long line of witches, on her 16th birthday. The show follows her trials and tribulations in dealing with her supernatural heritage, while also juggling life as a teenager, and later, as a college student.
Credit: Everett Collection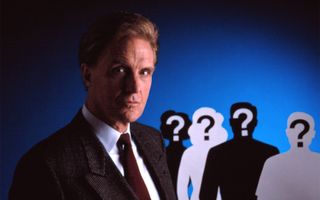 Unsolved Mysteries (1987 - 2010)
This one is a fun series to watch during the Halloween season, though I enjoyed it year-round when I was a kid. Unsolved Mysteries is a true-crime reality-television series that looks at cold cases, conspiracy theories, unsolved crimes and more. It uses a documentary format and features re-enactments to further explain mysteries or crimes to viewers. It started out as a collection of TV specials, then became a regular series on NBC, then CBS, then Lifetime, and finally, Spike. Some of the episodes even featured updates to the cases, and viewers may have helped to solve at least one case.
Credit: Everett Collection