Is Amazon Prime Worth It? Here Are the 17 Best Benefits
Best Reasons to Try Prime
Amazon Prime has become an indispensable companion for online shoppers. The service — which costs $119 per year — comes with many Amazon Prime benefits like free two-day shipping and access to Amazon Prime Day deals.
However, Amazon is also known for occasionally taking Amazon Prime benefits away. A few years ago, Amazon announced that in lieu of receiving 20 percent off on video game pre-orders, Prime members would instead receive $10 credits on select pre-order titles. Likewise, it recently killed its Prime Pantry service, and to access all the movies and TV available on Prime Video, you'll need to use an Amazon Prime VPN.
With Prime's ever-changing ecosystem, is membership worth the cost? And how does it stack up against the competition like Walmart Plus? Here are the top Amazon Prime benefits to help you decide if Prime is right for you.
Prime Shipping
Arguably the most important Amazon Prime perk is its shipping offer. Amazon Prime customers get free two-day shipping through the service, and can get overnight shipping for as little as $2.99 per item. At times, overnight shipping can even be free. Amazon also offers same-day delivery on qualifying orders in certain cities, as well as special offers on products with its "no-rush shipping," which Prime customers can choose if they're willing to wait a bit longer for an item. Amazon recently stated that it will expand 1-day shipping to include more products than it currently does. Should you ever receive an Amazon Prime delivery late, Amazon will also rectify the situation with some sort of freebie.
Prime Now (Where Available)
Although it's only available in select markets, Prime Now gives consumers the opportunity to receive select items in as little as an hour. Prime Now is offered on thousands of items sold through Amazon. Most recently, Amazon announced its extending Prime Now to include food and products purchased at Whole Foods. The service is currently available in select cities such as Boston, Dallas, Austin, and Virginia Beach, but Amazon has been expanding the service very aggressively. Amazon most recently expanded its Prime Now delivery to include Annapolis, Cleveland, Louisville, North/Central New Jersey, and Pittsburgh as well as additional locations in the San Francisco Bay Area.
Prime Video Gains Ground On Netflix
Amazon's Prime Video has become a real competitor in the streaming-video market, thanks to popular original series like "Transparency," which has won several EMMY awards. In addition to original programming, the streaming service, which comes free with a Prime subscription, offers a wide range of network and broadcast television content, as well as lots of free movies.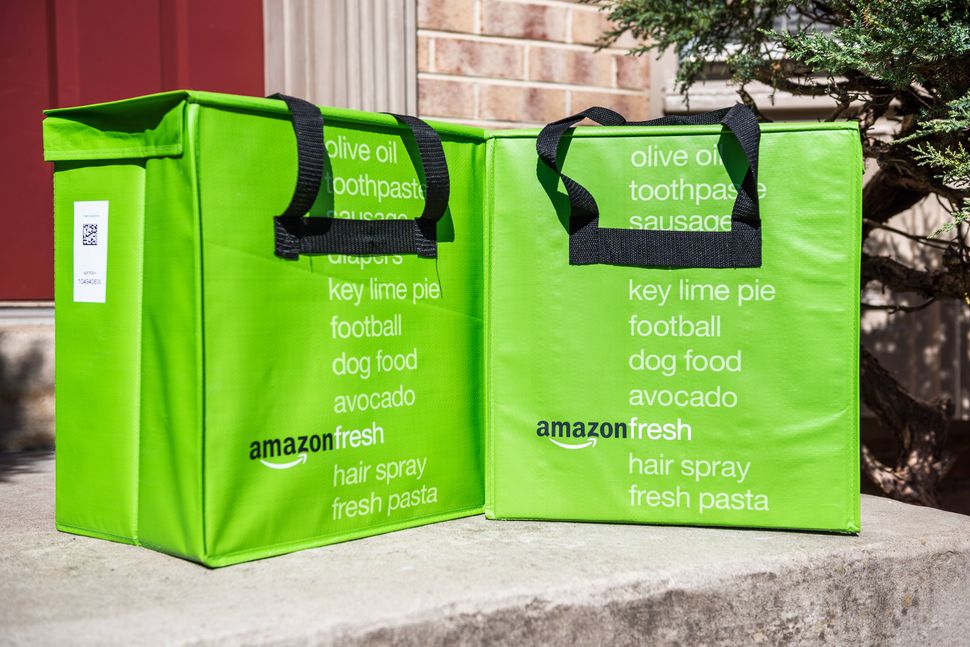 Access to Prime Pantry
Prime Pantry has been permanently shuttered by Amazon. The company's Prime Pantry service previously allowed shoppers to stock up on household goods by selling everything from non-perishable food to cleaning and beauty items. Shoppers can now take advantage of other grocery delivery services such as Amazon Fresh. Available in select cities, Amazon Fresh lets shoppers receive fresh produce within hours of placing their order.
Whole Foods Discounts
Another Prime members can also enjoy lower pricing at Whole Foods. Prime members receive exclusive 10 percent off discounts on select items at all Whole Foods stores nationwide. The deals themselves vary week-to-week. Sample savings we've seen in the past include:
Organic asparagus: $2.99/lb, save $2
Organic strawberries: $2.99/lb, save $2
Sumo Citrus: $2.49/lb, save $1.50
Air-chilled, no-antibiotics whole chicken: $1.79/lb, save at least 40%
Spiral sliced ham: $3.99/lb, save at least 33%
Animal welfare-rated, bone in pork loin chops: $4.99/lb, save at least $2
Fresh, sustainable wild-caught halibut fillet: $16.99/lb, save at least 35%
35% off all Epic brand products
Prepared sandwiches and wraps: 20% off
Early Access to Deals
Amazon's Lightning Deals offers customers the opportunity to get a compelling offer on select items. However, because the deal is offered for a limited time and on a limited supply, customers need to move fast. To give Prime subscribers a better chance at finding a deal, Amazon offers them access to the deals 30 minutes before its non-subscribers. Who doesn't like to get a jump on a good deal?
Prime Reading for Book Fans
Prime Reading is a relatively new perk that allows users to read more than a thousand books, magazines, comics, and other content for free. Best of all, there is no limit on how much content Prime subscribers consume and on which device they decide to read it. Think of Prime Reading as a one-stop shop for heavy readers to get access to the content they care about – and not have to pay for it in the process.
Unlimited Photo Storage in the Cloud
Amazon has spent the last several years investing heavily in the cloud, and is now one of the foremost content delivery companies in the world. However, Amazon has also found a way to bring cloud delivery to Prime subscribers by offering them unlimited photo storage in its service. The Prime Photos offer means users can upload photos from any device to Amazon's cloud and, whenever requested, download that content to the device of their choosing.
50 Percent Off Prime for Students
Amazon Prime is an even better deal for students, because they get a 50 percent discount. So for about $59 per year, Prime Student members free two-day shipping, unlimited photo storage, Prime video and deals and promotions for students. Plus, you'll get a $10 credit if you refer a friend. The best part? Mobile carrier Sprint is the company picking up the tab for the 6-month free trial.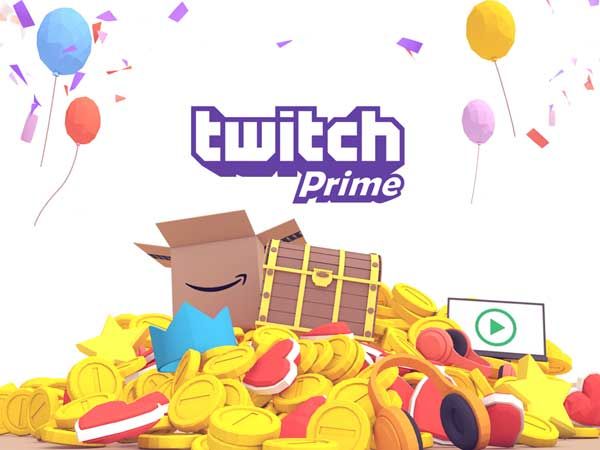 Twitch Free In-Game Content
Since Amazon acquired game-streaming service Twitch for $970 million in 2014, the company has been eyeing ways to attract Prime subscribers to the platform. One way it's trying to do that is by offering Free Games with Prime. Each month, Prime members will get access to a different set of free games. Amazon also recently announced that Most recently, Amazon announced that Prime members will get free in-game content for select mobile games starting with in-game items for PUBG Mobile. Prime members can expect to get free in-game content for other popular titles from publishers like EA, Moonton, Netmarble, Wargaming Mobile, and more.
A New Deal for Gamers
In August 2018, Amazon announced it would end its long-running pre-order discount on new games. The discount, which took 20 percent off upcoming titles, was a key perk for many gamers lowering new titles from $60 to $47.99. In place of the discount, Amazon said it would offer a $10 credit when pre-ordering select video games sold and shipped by Amazon. The discount isn't as tempting as its previous perk as it requires that you spend more money at Amazon. Nevertheless, it's the new reality for Prime members.
Try Networks Before You Buy
Amazon Prime customers looking for some entertainment can sign up for Amazon Channels. The service lets Prime customers sign up for a free trial to watch content from more than 60 networks, including Showtime and Starz. Once the trial is up (the trial period depends on the service customers choose), Amazon collects a monthly fee for ongoing access. Prime customers can stop paying for the service at any time.
Share Prime with Family
Amazon Prime might be tied to a single account, but it can still be shared. In fact, Amazon has long offered customers the option to share certain Prime benefits, like free shipping and other perks, through the service. However, be aware that sharing is only available to other members of the household, so those who want to share with friends at another location will be out of luck.
Enlist Alexa's Help
Amazon's virtual-personal assistant also gets into the mix with Prime. When Prime users activate Alexa on products like the Amazon Echo or Echo Dot, they can request the assistant make a purchase on millions of items sold through the Amazon.com marketplace. The service is available exclusively to Prime customers, so those who want to use the company's virtual assistant for shopping help won't be able to do so. Alexa owners can also get access to exclusive Alexa deals, which come in handy during the holidays.
The Kid-Friendly FreeTime Unlimited
In another attempt at helping parents, Amazon lets Prime customers pay an additional $2.99 per month for access to FreeTime Unlimited. Upon doing so, users will be given access to thousands of kid-friendly pieces of content, including books, shows, and games. The idea is to give parents peace of mind knowing their kids are watching safe content on their mobile devices.
Save Some Cash with a Prime Card
Amazon lets you sign up for a Visa credit card that lets you buy anything on its site and earn rewards. But if you're a Prime member, it's even better. After you sign up for the card, you'll be eligible to receive 5 percent back on purchases you make through Amazon.com or at Whole Foods. To further entice customers, the retailer is offering up to 20% back on select purchases. For instance, Amazon is currently offering 20% off on select outdoor gear and 15% back on select Samsung QLED TVs.
What Do You Think of This Outfit?
Amazon is now getting into the style business. If you're a Prime user and you have the Amazon app, you can access a new feature called Outfit Compare. The feature asks you to upload a picture of you wearing two different outfits and send it off to Amazon. An Amazon stylist then looks at the images and tells you which outfit looks better on you. It takes about a minute or two to hear back from Amazon.
(Credit: Getty Images)