Jurassic Park Games Ranked: Which Ones Should Be Extinct?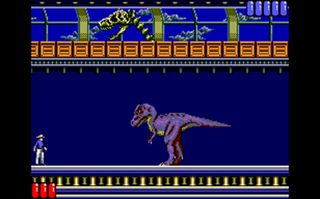 Jurassic Park Games Ranked: Which Ones Should Be Extinct?
The Jurassic Park film franchise has some spectacular highs and some unbelievable lows across its 25-year history. And the latest installment, Jurassic World: Fallen Kingdom, isn't looking so hot.
The same is true of Jurassic Park video game tie-ins, with some entries standing mighty and proud, like the Tyrannosaurus rex, above titles that probably should never have been made, like the Indominus rex. Still, 25 years is a lifetime in video game terms, and the Jurassic Park series has spanned multiple console generations, finding at least some success at each stop along the way. From action platformers, to simulations, to adventure games, to first-person shooters, these are the very best — and worst — Jurassic Park games.
Credit: Sega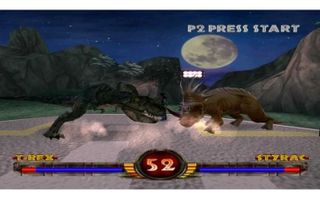 Warpath: Jurassic Park
The 32-bit console era may have been home to many 3D fighters, but that didn't mean every franchise deserved one. Case in point: Warpath: Jurassic Park. On its surface, a fighting game with dinosaurs sounds like it could be awesome. Who among us wouldn't want to settle (pre)history's greatest fights between the T. rex and the Carcharodontosaurus, or a Megaraptor and a Styracosaurus? Unfortunately, Warpath was a better game in theory than in execution, and its dismal controls made it utterly forgettable compared to its contemporaries, like Primal Rage.
Credit: EA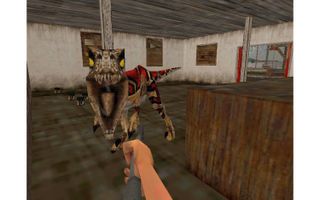 Trespasser
Of all the projects Minnie Driver could have chosen to work on in 1998 after appearing in Grosse Pointe Blank and Good Will Hunting, she chose to voice the lead character in Trespasser. In this semi-sequel to the film version of The Lost World, players take control of Annie, a woman who crash-lands on the "B" site of InGen's dinosaur-breeding program and must escape back home. With the backing of Steven Spielberg, along with performances from Driver and the Right Honorable, the Lord (Richard) Attenborough, you would think Trespasser would have had some potential. Instead, we got a first-person exploration game in which the life meter was a heart tattoo on Annie's chest — not a very convenient location, given the perspective.
Credit: EA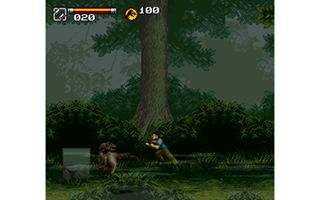 Jurassic Park 2: The Chaos Continues
Developed by Ocean Software, Jurassic Park 2: The Chaos Continues was not a sequel tied to any one film in particular, but rather a sequel to the SNES game adaptation of Jurassic Park. Moving from a top-down style to a side-scroller setting, JP2 featured a story in which John Hammond asks Dr. Alan Grant to return to Isla Nublar, where Grant must prevent a rival company from obtaining any of the remaining dinosaur assets. It was a fairly rudimentary game that diverged from Ocean's previous (and better) Jurassic Park effort, but it did feature the ability to go through the game with a "no kill" playthrough. If players used lethal methods on too many dinos per level, the game would end.
Credit: Ocean of America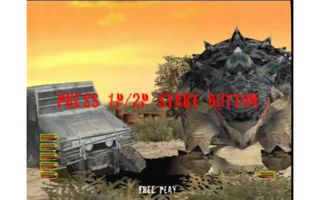 Jurassic Park III (Arcade)
Light-gun shooters are a familiar sight in arcades, even today. Some of the genre's best specimens came out during the late '90s/early '00s, including Jurassic Park III. Using the same cabinet as Police 911, Jurassic Park III put players in the roles of soldiers tasked by Grant to rescue survivors threatened by the dinosaurs on Isla Sorna. While the game contradicted some of the films' central points, this arcade title did give players a chance to go one on one with memorable foes like Velociraptor, Pteranodon and Tyrannosaurus. It's definitely a quarter muncher, but if you can find a cabinet around today, this game is still undoubtedly worth playing.
Credit: Konami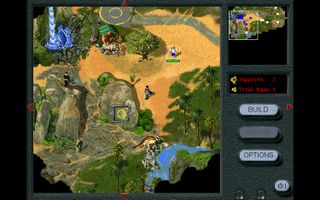 Chaos Island: The Lost World: Jurassic Park
Based loosely on the film adaptation of The Lost World, Chaos Island took the concept of the dino park to new territory (for the time) by making it a real-time strategy game. Not only could players control the likes of Ian Malcolm, Sarah Harding, Nick Van Owen and Hammond, but also, all of the film's original actors voiced their characters in the game, too. The plot revolved around stopping hunters from taking the dinos off of Isla Sorna. Eventually, a player could even breed and manage dinos to aid in missions. As the game had younger audiences in mind, Chaos Island wasn't particularly deep, but it still stood out at the time.
Credit: Dreamworks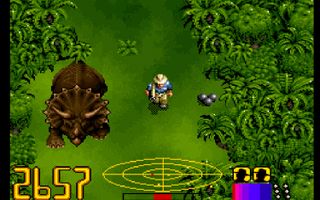 Jurassic Park (SNES)
The glory days of the Super Nintendo gave rise to dozens of movie tie-in video games that were actually worth their salt. Jurassic Park was a gorgeous and difficult game, even by the standards of the time. There was almost no indication as to what players were supposed to do or where they were supposed to go, but the top-notch soundtrack made the required amount of exploration feel less tedious. Jurassic Park even introduced some first-person elements when moving from the jungle areas to indoors, which added a tense atmosphere to an otherwise-cheerful-looking game.
Credit: Ocean Software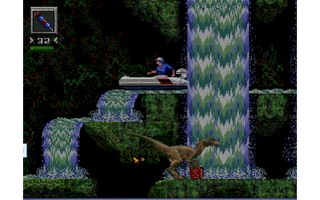 Jurassic Park (Sega Genesis)
Like its Super Nintendo counterpart, the Sega Genesis was a place where the movie tie-in game thrived. Fans of both consoles will forever argue about which system had the better versions of which licensed games, but there's little argument to be had over Jurassic Park. The Genesis version was vastly superior, simply because you could play as a Velociraptor — and Grant, if you really wanted. Grant had more levels to play through, but the idea of exacting revenge on the guards as the raptor was more more appealing. The final levels for both characters took place at the Welcome Center, though the raptor defeating Grant to keep her freedom is clearly not canon.
Credit: Sega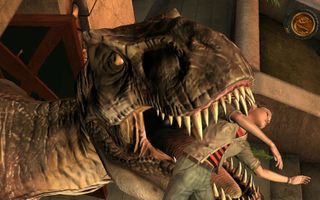 Jurassic Park: The Game
Telltale Games does develop more licensed properties than just The Walking Dead, you know. The developer worked briefly with Universal Studios on a handful of projects, including Jurassic Park: The Game. Taking place more or less concurrently with the events of the first film, Telltale's story follows players as they attempt to recover the Barbasol can of dino embryos stolen by Dennis Nedry. In typical Telltale style, the decisions that players make across the episodes have consequences, affecting how the story proceeds. It may not get accolades like Telltale's more famous efforts, but Jurassic Park showed elements of the park and characters that we'd otherwise never have gotten to see.
Credit: Telltale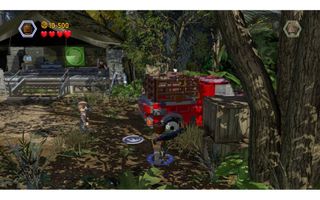 Lego Jurassic World
Have you ever wanted to play through every single Jurassic Park movie in one convenient package? Let us introduce you to Lego Jurassic World. Featuring levels that span the entire cinematic franchise, including the oft-maligned Jurassic Park III, Lego Jurassic World is the perfect family-friendly adventure to suit all your dinosaur amusement-park needs. There's cooperative play; there are dozens of characters to unlock (for added replay value); you can play as your own hybrid Lego dinos, and Mr. DNA is a playable character. What more could you ask for in a Jurassic Park game?
Credit: Warner Bros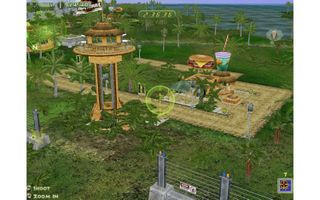 Jurassic Park: Operation Genesis
Ah, yes: the ability to run your own dinosaur park. Released back in 2003, Operation Genesis was a simulation game that finally let players craft their own dino-based amusement parks, complete with searching for DNA around the world, crafting a number of prehistoric creatures and letting people take it all in from the comfort of a hot air balloon. There were some mission-based elements, but for the most part, Operation Genesis let you channel your inner Hammond without restrictions. Once you completed the "story," you could even develop your own "B" site, like Isla Sorna, and let the dinos roam free. No promises on whether they'd go on to terrorize San Diego, though.
Credit: Universal