The 13 Biggest Gaming Fails of 2017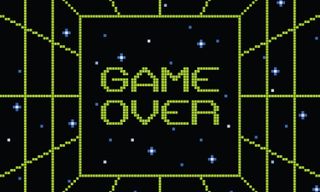 Flops and fumbles
Thanks to masterpieces like Super Mario Odyssey and Horizon Zero Dawn, 2017 will likely go down as one of gaming's best years ever. However, that doesn't mean there weren't any stinkers. We saw hugely anticipated AAA games that fell flat on their faces, a ton of drama around microtransactions and promising new hardware that just couldn't deliver. From ludicrous loot boxes to VR stagnation, here are the biggest gaming fails of 2017. Credit: Shutterstock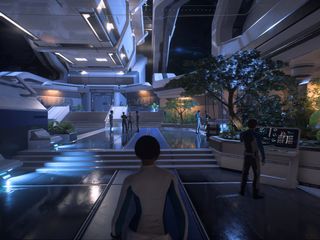 Mass Effect: Andromeda
This follow-up to the original Mass Effect trilogy generated a lot of hype, and Andromeda looked like it would meet those expectations. With open-world exploration, a revamped combat system, and new characters and species to meet, fans were in a frenzy. That was, they were until the game came out.
The game was, for the most part, linear and boring, with one-dimensional writing and little in the way of new things to do. Its facial animations also looked horrible, and fans made hundreds of memes referencing just how ugly those animations were. EA and the team at Bioware apologized and promised to make good, issuing packages that improved the game's graphics, but the boring story and clunky gameplay couldn't be salvaged. We can only look back and imagine what could have been. —Andrew E. Freedman
Credit: EA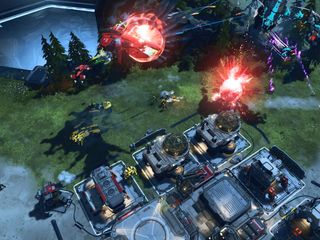 Xbox's 2017 Exclusives
Microsoft may have launched the most powerful console ever this year with the Xbox One X, but the company failed to deliver enough compelling, exclusive content to play on the system. Xbox's 2017 lineup was headlined by Halo Wars 2, Forza Motorsport 7 and Super Lucky's Tale. And while those games are all fine, they didn't come close to matching the buzz of big PlayStation exclusives like Horizon Zero Dawn, Persona 5 and Uncharted: The Lost Legacy. Xbox did receive some great indie exclusives in Cuphead and Tacoma, but in terms of first-party output, the gap between the big two console makers has never been bigger. — Mike Andronico
Credit: Microsoft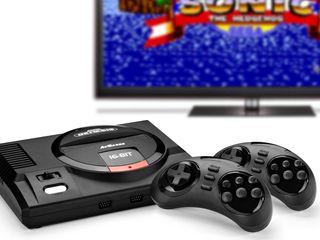 Sega Genesis Flashback
With demand for the SNES Classic through the roof, it's hard to imagine how people wouldn't want a Sega Genesis version. But when plug-and-play maker AtGames made a Genesis mini console, reviews immediately deemed it a failure. The hardware felt cheap, the user interface was clunky, and most importantly, games ran at low frame rates. You may have thought the Genesis was the superior console back in the '90s, but in 2017, it tanked. — Andrew E. Freedman
Credit: Sega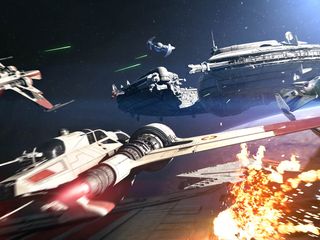 Star Wars Battlefront II
With a huge variety of locales and a much-requested single-player campaign, Star Wars Battlefront II seemed poised to offer fans everything they wanted to keep from the first game. There was just one problem: The game launched with a completely busted and borderline predatory progression system. This made earning rewards a huge grind and encouraged players to drop real-world money on loot boxes to upgrade their characters faster.
After a massive wave of fan backlash that included EA getting the most downvoted Reddit comment in history, the publisher made drastic changes to Battlefront II's in-game economy and even removed all paid microtransactions from the game. But those fixes don't change the fact that progressing through Battlefront II is still an unsatisfying mess, which puts a huge dark cloud over an otherwise-gorgeous and fun Star Wars shooter. — Mike Andronico
Credit: EA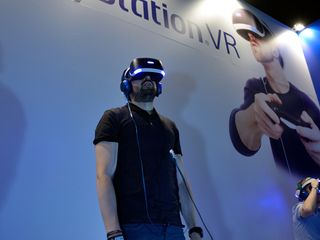 VR Gaming
I was skeptical that 2017 would be virtual reality's big breakout year, having been burned on the technology before, but I tried to keep an open mind. The Oculus Rift, HTC Vive, PlayStation VR and Samsung Gear VR were all readily available and chock-full of games that were, on the whole, pretty decent. However, while VR gaming hasn't tanked right out of the gate, it's also left a lot of gamers asking, "Now what?" In its first year on the mass market, VR hasn't had a single must-have title, nor has it done anything to dispel the claim that it's too expensive and arcane for the average consumer. —Marshall Honorof
Credit: Shutterstock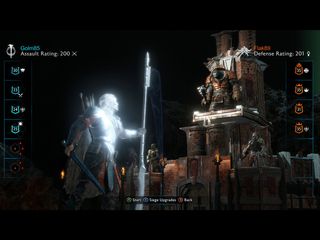 Middle-earth: Shadow of War
Middle-earth: Shadow of War looked like one of the most promising games of 2017. The title aimed to combine the inventive Nemesis System from Shadow of Mordor with strategic fortress management and an even bigger world to explore. That's all good in theory, but the reality of the situation was a little different. Not only was the game incredibly repetitive, and not only was the story totally superfluous, but the game was also filled to the brim with microtransactions and loot boxes. This forced players to either grind for hours or dish out real money to conquer Shadow of War's brutal postgame content. — Marshall Honorof
Credit: Warner Bros.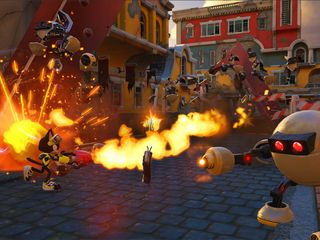 Sonic Forces
Sonic Mania gave Sega's blue mascot something the character hadn't enjoyed in nearly two decades: hope. The new game was a reimagining of the original Genesis side scrollers, created by a small team of developers known for their contributions in the Sonic fan-game community. Mania was a surprisingly focused, lovingly crafted tribute to the golden years of one of gaming's most influential franchises.
You'd think that Sonic Forces — with its exponentially higher budget, four-year development cycle and all the weight of Sega's Sonic Team behind it — could be even better. Instead, we got yet another middling platformer wracked with the same problems as its predecessors — only this time, you could create and play as your fan character from DeviantArt. Hooray. — Adam Ismail
Credit: Sega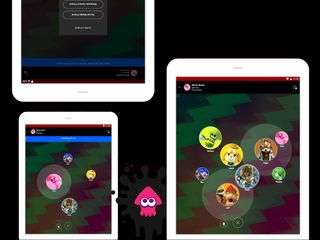 Nintendo Switch Online App
The Nintendo Switch does a lot of things right, but presenting a robust online experience is not one of them. Want to chat with your friends while you play Splatoon 2? You'll have to bust out your smartphone and talk to them via the company's pitifully cumbersome Switch Online app. A more robust, paid version of the Nintendo Switch Online service is set to launch in 2018 for $20 per year, but Nintendo has a lot of work to do to convince us that this version worth paying for. — Mike Andronico
Credit: Nintendo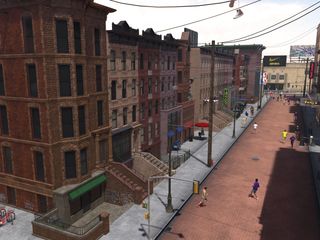 NBA 2K18
The first salvo in what would be a never-ending barrage of late-year microtransaction drama, NBA 2K18 caught major flack for its aggressive use of in-game purchases. Everything from upgrading your ballers' skills to giving them new haircuts cost a ton of in-game currency at launch. And while you could earn that currency just by playing, the ensuing grind made it feel like the game was designed to make you drop real-world cash. This led to publisher 2K significantly lowering the cost of certain in-game items, but for many virtual-basketball fans, the damage was already done. — Mike Andronico
Credit: 2K Games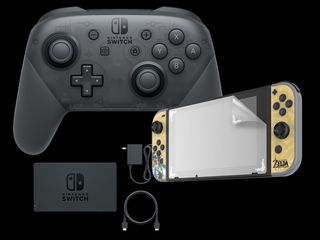 Nintendo Switch's Pricey Accessories
The Nintendo Switch costs $300. That's not too bad for a brand-new console that also doubles as a respectable handheld system. However, the $300 is just the hook; the line and sinker are the unbelievably expensive accessories. A Pro Controller will set you back $70. Prepare to pony up $90 for an extra dock. Want an extra set of Joy-Cons and a charging grip? That'll be $100, please. Throw in carrying cases, screen protectors, microSD cards, and the Switch can easily dwarf the entry cost of a PS4 Pro or an Xbox One X before you ever leave the store. —Marshall Honorof
Credit: Nintendo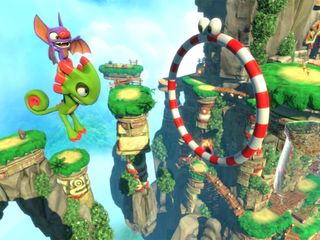 Yooka-Laylee
I'm not quite ready to write off Kickstarted nostalgic platformers — Bloodstained: Ritual of the Night looks really cool — but between Mighty No. 9 and Yooka-Laylee, there's already a pretty bad precedent. Some of the original team behind the beloved Banjo-Kazooie franchise set out to create a throwback to N64-era action games, complete with two lovable animal protagonists and a cheerful rainbow palette. Too bad, then, that they also faithfully re-created the abysmal camera and tedious collect-a-thon gameplay that often characterized those titles. While hardly the worst nostalgic throwback ever made, Yooka-Laylee reminds us that sometimes the past is best left right where it is. —Marshall Honorof
Credit: Team17 Digital Limited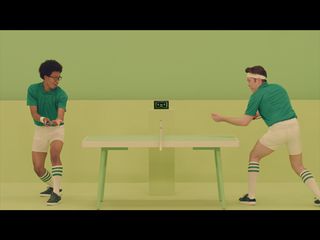 1-2 Switch
1-2 Switch is the Nintendo Switch launch game that no one remembers. At the time, people wondered whether it should have been bundled with the system to show off a new take on motion controls. But those who bought the game (for a whopping $50!) soon left it collecting dust so they could play more Breath of the Wild. Those mini-games were completely forgettable, and the few games forcing motion controls on the Switch are considered annoyances. — Andrew E. Freedman
Credit: Nintendo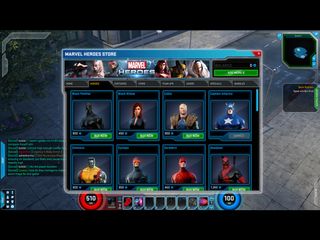 Disney's Marvel Heroes Shutdown
One of the few remaining Marvel adaptations where the Avengers, the X-Men, Spider-Man and the Fantastic Four could all play nicely together was too good to last in this broken, sinful world. On Nov. 15, fans learned that Marvel Heroes, the free-to-play Diablo-style MMO, would be shut down in early 2018. This was a highly puzzling move, considering that the game had just made the jump to the PS4 and Xbox One earlier this year. While we still don't know why Marvel pulled the plug on this popular game, fans will surely miss its tight gameplay, imaginative story and huge cast of characters. —Marshall Honorof
Credit: Gazillion