9 Reasons to Buy the Google Pixel 2 (and 4 Reasons to Skip)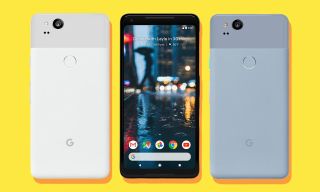 Is the Pixel 2 Worth It?
The Pixel 2 and Pixel 2 XL have one mission: put the smart back in smartphones. With enhanced artificial-intelligence features built into Google Assistant, the camera and even the phones' accessories, these two flagships have the goods to challenge the top offerings from Samsung and Apple.
Based on our full review of the Pixel 2 and Pixel 2 XL, both phones are great options for those who want the purest Android Oreo experience possible. However, Google's 5- and 6-inch handsets fall short in some ways versus the likes of the Galaxy S8 and iPhone X.
Here are nine reasons to buy the Pixel 2 and Pixel 2 XL, and four reasons to skip Google's latest handset.
Credit: Google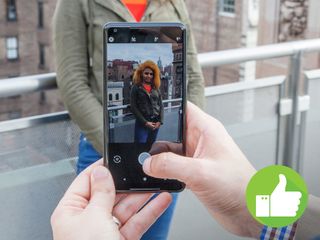 Powerful cameras
Google has built upon the success the company had with the original Pixel's camera by making the 12.2-MP camera even better. You can now take portraits that blur out the background without a second lens, and the combination of Google's HDR+ feature and a wider f 1/1.8 aperture deliver excellent results in low light. If you like to shoot video, both the Pixel 2 and Pixel 2 XL have optical image stabilization for steadier footage.
In our testing, the Pixel 2 and Pixel 2 XL offered results that were on a par with the iPhone 8 Plus (if not always better). Getting free unlimited photo storage via Google Photos, at full resolution, is a pretty nice cherry on top, too.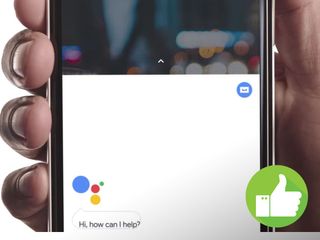 Summon Google Assistant with a squeeze
You don't have to press a button. With the new Active Edge feature on the Pixel 2 and Pixel 2 XL, you can just squeeze the sides of the phone and Google Assistant will spring to life. You can even adjust how firmly you need to squeeze. Once Google Assistant is activated, you can do anything from take a selfie and make reservations to record shows on YouTube TV with just your voice.
I especially like being able fire up play lists on Spotify after a squeeze or telling Google Assistant to play a show on my living room TV via the Google Chromecast.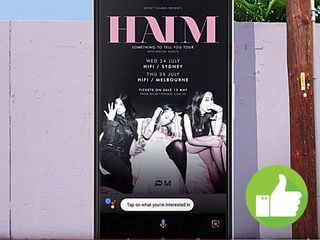 Google Lens will save you time
A new feature that will work in both the Photos and Camera apps, Google Lens takes object recognition to the next level. For instance, if you point your camera at a book or movie poster, Google Assistant can fetch reviews along with additional information. Google Lens is also smart enough to identify phone numbers, email addresses and URLs in photos, displaying that info so you can take action right away.
During my testing, the Pixel 2 easily recognized the Flatiron building and a lantana flower, as well as a nearby bar, bringing up a star-rated review and the business hours.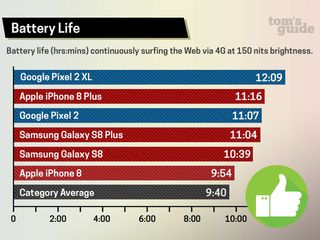 Long battery life
Although both the Pixel 2 and Pixel 2 XL offer fast wired charging, you can easily go most of the day without having to plug in. The 5-inch Pixel XL lasted a very strong 11 hours and 7 minutes on the Tom's Guide Battery Test, which involves continuous web surfing over 4G LTE. The Google Pixel 2 XL endured for an even longer 12:09, making it one of the longest lasting phones you can buy.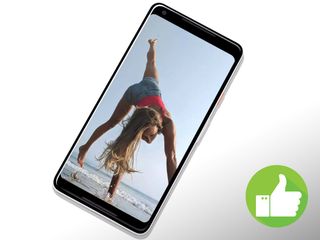 Gorgeous OLED screens (especially the Pixel 2 XL)
While both of Google's new phones boast colorful OLED displays, the screen on the 6-inch Pixel 2 XL ups the ante with a higher, 2880 x 1440-pixel resolution, compared to 1920 x 1080 on the 5-inch Pixel 2. In addition, the Pixel 2 XL's narrower, 18:9 aspect ratio minimizes the bezels (somewhat) compared to its smaller brother, which has a more traditional 16:9 ratio.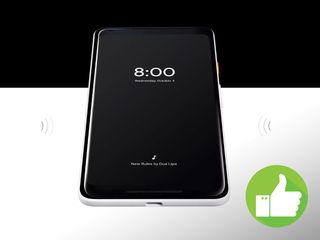 Always-on display with a twist
Like the Galaxy S8 and Galaxy Note 8, the Pixel 2 and Pixel 2 XL feature always-on displays that show you the time and notifications without requiring you to touch the screen. But Google's phones are also always listening. Using Google Assistant, the handsets can automatically detect and identify songs playing around you and display the info. From there, you can tap on the song and use Google Assistant to add the tune to your library or play the song's video on YouTube.
Just keep in mind that this feature is not really designed to replace Shazam but for more casual discovery in the background.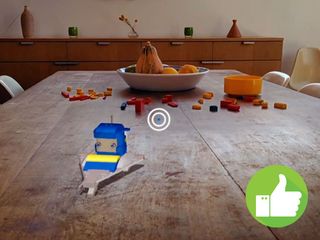 Augmented reality fun
AR is still in its formative stages, but you'll definitely be on the technology's cutting edge with the Pixel 2. Thanks to Google's ARCore technology, developers are going to be rolling out all sorts of apps that will bring a new layer of immersion. You'll be able to build virtual Lego structures, virtually decorate your abode with the Houzz app and play League of Legends right at your living room table. There's also a new AR stickers feature that you can use to place animated objects on your phone's display, so you can take a selfie with Star Wars or Stranger Things characters.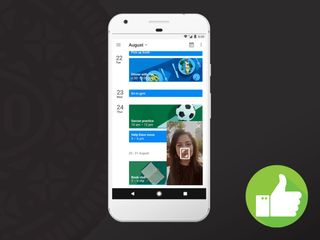 Delicious and pure Android Oreo (with three years of updates)
If you're not a fan of software skins and bloatware, the Google Pixel 2 and Pixel 2 XL will make you very happy. These phones pack the purest version possible of Google's Android Oreo operating system, which means snappier performance, picture-in-picture for working on two apps at once and finer control over notifications. Even better, the latest Pixel phones come with three years of guaranteed software and security updates, so you don't have to worry about obsolescence.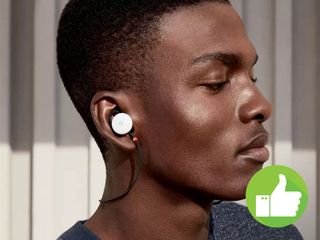 Accessories include a universal translator
Meet your new buds. For $159, the Pixel Buds are unlike any other wireless headphones, because they can leverage Google Translate to help you carry on a conversation with someone else in real time in one of 40 languages. You can also access Google Assistant and control music playback with a tap.
MORE: Google Could Finally Overtake Apple with AI Hardware Like This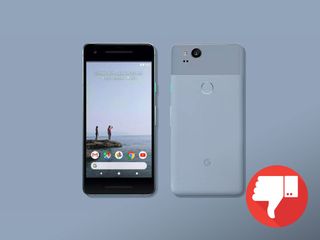 Designs are kinda blah
At a time that Samsung, Apple and others are pushing the envelope with edge-to-edge screens, the front of the Pixel 2 has chunky bezels. The Pixel 2 XL's bezels are there, but they're not as prominent, thanks to the display's 18:9 aspect ratio. The two-tone backs on these phones don't exactly thrill visually either, though the Kinda Blue color pops more than the Just Black and Clearly White. The black-and-white model of the Pixel 2 XL reminds me of a cookie, not a phone.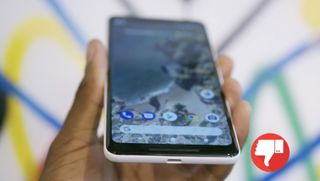 No headphone jack
The Pixel 2 copies the iPhone 8 and iPhone X in one way we don't like, and that's getting rid of the 3.5 mm headphone jack. Yes, there are plenty of good cheap wireless earbuds out there, and Google includes a dongle in the box. But the Galaxy S8 and Note 8 prove that you can deliver a water-resistant design without ditching the jack.
Photo credit: Business Insider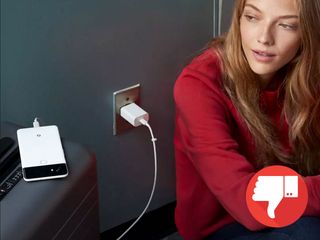 No wireless charging
While Apple just joined the wireless-charging party with Samsung, you need to plug the Pixel 2 and Pixel 2 XL in to power them up. It's much easier to just lay your phone down on a Qi-compatible charging pad or mat. Fortunately, Google's new phones do support fast, wired charging, promising 7 hours of power in 15 minutes. We'll see how that bears out in our testing.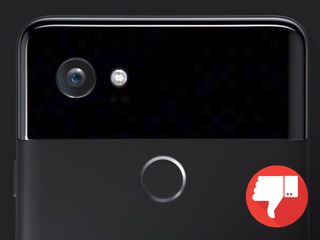 Cameras lack optical zoom
Google deserves credit for delivering a Portrait Mode with a single lens, but some dual-lens camera phones like the iPhone 8 Plus, iPhone X and Galaxy Note 8 give you a 2x optical zoom. This can make a huge difference in photo quality, whether you're at your kids' soccer game or out sightseeing.
Credit: Google