21 Video Game Adaptations We'd Like Netflix to Make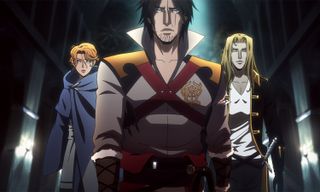 21 Video Game Adaptations We'd Like Netflix to Make
Around the time Netflix released its Castlevania anime series, we learned that an Assassin's Creed animated series had started development. It's exciting, but perhaps we shouldn't be surprised. Video games are notoriously difficult to adapt into films, but animated TV shows don't usually have the same problems. And if these cartoons are successful, we might enter a new golden age of video game adaptations unseen since Pokémon, Captain N and the Super Mario Bros. Here's our list of video games we're hoping to binge-watch in the near future.
Credit: Netflix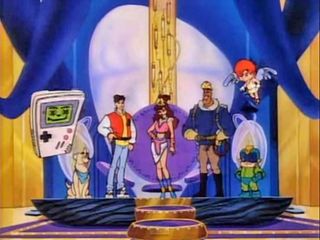 Captain N: The Next Console Generation
Captain N: The Game Master (1989) followed the adventures of Kevin Keene and the N Team as they defended Nintendo's video game worlds from their respective villains. Captain N: The Next Console Generation would be a sequel, starring Kevin's daughter, Kara, who would travel to Videoland when her father failed to return from his latest adventure. Discovering his lost Nintendo Zapper — along with newly developed peripherals, like a WiiMote and Switch Pad — Kara would aim to thwart an alliance between Mother Brain and King Bowser. She would also recruit a new N Team, whose members would include Marth (Fire Emblem), the Squid Kids (Splatoon) and Yoshi (Super Mario).
Credit: NBC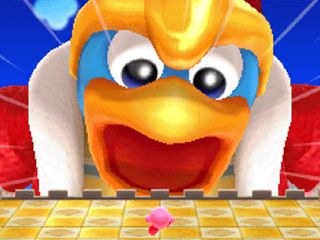 Kirby's Dream Land
Kirby actually did star in his own Japanese cartoon series, although it didn't have quite the appeal of the games. A new series could open with Kirby's familiar home in the land of dreams, where King Dedede harasses citizens for petty reasons. But when Nightmare (the surprise villain who appeared at the end of Kirby's Adventure) arrives and threatens the dreamers, Kirby and Dedede would have to set aside their differences to defeat him. Throw in the anti-hero Meta Knight and a powerful ally/antagonist, and you just might have the Kirby adaptation you've dreamed of.
Credit: Nintendo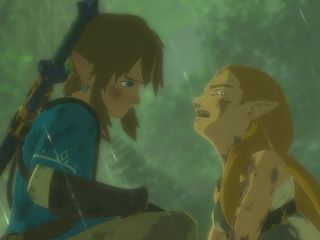 The Legend of Zelda
The classic Legend of Zelda TV series had its moments, but it's best remembered for Link's constant "Excuuuuuse me, Princess" one-liners. A new series could focus on the rising threat of Ganondorf, who has claimed the Triforce of Power. In response, Princess Zelda would take the Triforce of Wisdom and flee Hyrule with the assistance of her childhood friend, a mute young hero named Link. Together, they'd seek the Triforce of Courage, a third artifact that could tip the balance. Making a Zelda cartoon with a silent protagonist could be risky, but watching him react to Zelda's heroism and Ganondorf's growing menace could be powerful.
Credit: Nintendo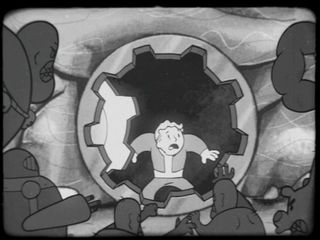 Fallout
Fallout has already featured several animated Vault-Tec advertisements on postapocalyptic life. So why not go all out and produce a mature cartoon series? As with most Fallout games, the best way to start would be to follow a Vault Dweller who strikes out for the Wasteland. An animated series could have two protagonists: a brother and sister who are out to find their missing mother. One would join the altruistic Desert Rangers, while another would join a band of mercenary Raiders. Eventually, the two would be reunited the eve before the Brotherhood of Steel and the Enclave go to war. But will they see eye to eye on how to face the threat?
Credit: Bethesda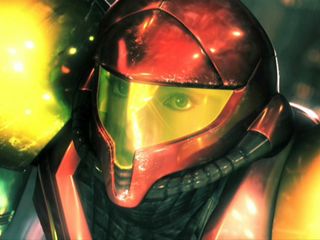 Metroid
Metroid is basically Nintendo's take on the Alien franchise, following one of gaming's best female protagonists as she takes down legions of extraterrestrial creatures. A cartoon series could introduce bounty hunter Samus Aran as she responds to a distress call on a remote space station. Discovering the massive site had been ravaged by the Space Pirates and their Metroids, Samus would have to rescue a group of survivors still trapped on board. After Samus encountered the villainous Ridley and Kraid, the Space Pirates would escape with a young human girl in tow, prompting Samus to follow them to their home world for a confrontation with the Mother Brain.
Credit: Nintendo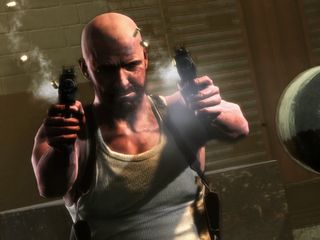 Max Payne
Max Payne was a wonderful tale that combined gunplay, film noir and graphic-novel storytelling into a single, unified experience — something its movie adaptation utterly failed to capture. An animated series has a much better chance of weaving these threads together into a product better than the sum of its parts. Max Payne is a police detective who goes deep undercover to avenge the tragic death of his family, only to find himself framed by the very criminal family he's investigating. Max's brooding persona is tongue-in-cheek but just sincere enough to gain an audience's sympathy, even as narcotic painkillers slowly fray the edges of his sanity.
Credit: Rockstar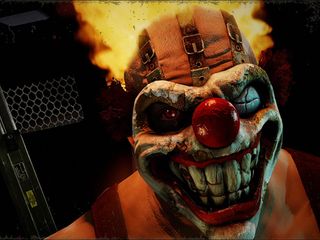 Twisted Metal
Twisted Metal explores both vehicular mayhem and Faustian bargains, introducing a unique cast of heroes and villains before destroying them with an explosive fury. The show could follow a group of contestants in the reality-warping Twisted Metal demolition derby. The tournament attracts a wide range of deviants, murderous psychopaths and a few rare good souls, each of whom wants to claim Twisted Metal's prize: a single wish granted by the mysterious Calypso.Claiming this prize isn't easy with contestants like Needles Kane — a serial killer and seemingly magical clown — sowing chaos on the battlefield.
Credit: Sony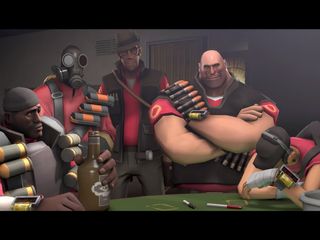 Team Fortress
Valve has already produced several successful animated shorts and comic books using its popular Team Fortress characters. So what if an animation studio developed entire seasons of adventures? Team Fortress 2's story follows a conflict between the RED and BLU corporations in an alternate-universe 1960s America. When they aren't securing bases, stealing intelligence or killing each other, the mercenaries of each team usually pass the time with bizarre cartoon antics that ultimately cause excessive property damage. And if we get a season of shorts like Expiration Date out of it, all the better.
Credit: Valve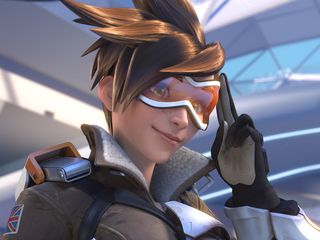 Overwatch
Overwatch may be a team-based shooter, but it still boasts some of the best characters of the current gaming generation. Fans have looked forward to the various animated shorts and comic book storylines as much as they have the latest Overwatch game content. Although Blizzard already has plans for YouTube videos that will introduce new characters, there's one thing only a full-length cartoon series could achieve: charting Overwatch's origins. A long-term animated series could explore how heroes like Tracer, Soldier 76 and Widowmaker first met and formed friendships and rivalries that eventually became conflicts in the core game. It's even an opportunity for Blizzard to develop tie-in skins and missions to introduce new players.
Credit: Blizzard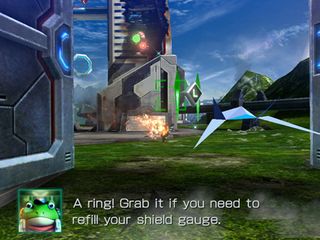 Star Fox
Most Star Fox games follow the style of a military campaign, wherein the heroes fight their way from peaceful Corneria to the enemy home world of Venom. With a few tweaks, this good-versus-evil dynamic could easily reflect the style of '80s cartoons such as Transformers or G.I. Joe. The series would follow an altruistic mercenary squad that defends the Lylat System from the cockpits of their Arwings. Each episode would focus on a specific planet, where the team might destroy an enemy base or protect innocent settlers. Along the way, they'd face their rivals — the Star Wolf team — and other enemies created by the evil scientist Andross.
Credit: Nintendo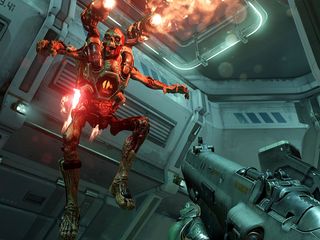 Doom
Doom is one of the simplest video game stories imaginable: A badass space marine takes on the forces of hell with a massive array of weapons. An animated series could reimagine Doom as a survival story, crossing The Walking Dead with Event Horizon. The series would take place on a Martian base, where scientists could safely test experimental technology away from Earth. These efforts would eventually open a portal to hell, allowing everything from imps to cyberdemons to devastate the surprised humans. A small band of survivors would have to fight back against the hordes, securing supplies and repair parts so they could call for an evacuation.
Credit: id Software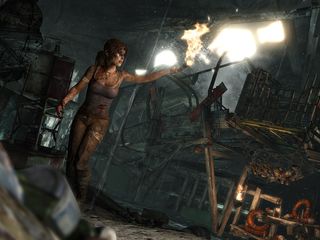 Tomb Raider
We've already seen several TV shows where heroes raid fictional ruins — everything from Young Indiana Jones to Relic Hunter. A new Tomb Raider series could follow the rebooted version of the character as she comes to grips with her new career choice. Assisted by a highly capable crew — including perhaps Samantha from the 2013 game — Lara would explore the world, looking for adventures and rare artifacts. Of course, such travels would not be without dangers, be they rival tomb raiders or supernatural monsters uncovered from the depths. As long as Lara is as engaging a protagonist as she is in the games, audiences will certainly follow her wherever these televised adventures lead.
Credit: Square Enix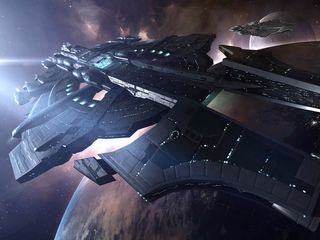 Eve Online
Eve Online is the rare massively multiplayer online role-playing game that simultaneously plays like an epic space opera and a corporate management spreadsheet. But its setting is open enough to generate player-focused conflicts that have had a profound impact on the game's history. Take the surprise battle where the relatively small player-alliance Goonswarm completely dismantled the massive Band of Brothers conglomerate thanks to the efforts of a well-placed spy. These events, already recounted fictionally in Eve: True Stories, could easily be adapted further into a series that expands on the universe's lore. Future seasons could follow the exploits and adventures of other characters in a similar fashion.
Credit: Crucial Entertainment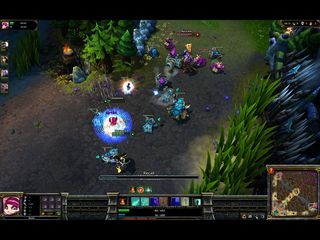 League of Legends
Many multiplayer online battle arena games have extensive lore and character histories, but few are as wide-reaching as League of Legends. If Riot Games were willing to license its setting, an animation studio could easily create a Game of Thrones-scale epic fantasy. League of Legends takes place in the world of Runeterra, where the two largest nations currently exist in a Cold War stalemate. Each state currently works to undermine each other, employing various Champions from across the land who might achieve this goal. There are 137 Champions, each with their own personal histories and relationships. If a show could do them all justice, we'd likely have enough content for an entire decade of content.
Credit: Riot Games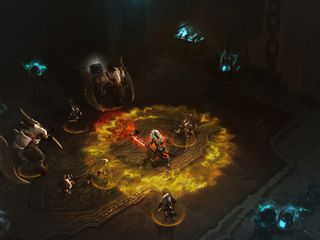 Diablo
Blizzard's Diablo could be the perfect follow-up to Netflix's demonic Castlevania, where it would borrow from the mythology of three games and various expansions in which a fantasy world is caught between the machinations of heaven and hell. Its first season should introduce three heroes — a warrior, a rogue and a sorcerer — who find themselves working together to survive a demonic incursion in the village of Tristram. Later seasons could loosely adapt the events of Diablo's sequels — most notably, the quest to find the Dark Wanderer, the sole corrupted hero who survived the events of Season 1.
Credit: Blizzard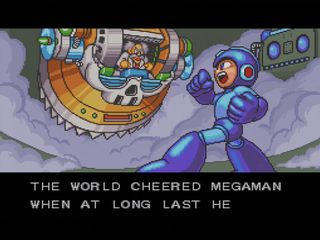 Mega Man
A new Mega Man animated series (hopefully, a little better than the one from the '90s) could follow the classic formula: Dr. Light and Dr. Wily are engineers who develop the generation's most powerful robots. But when Wily's robots attempt to take over the world, Dr. Light's robot — one that can steal the abilities of Wily's defeated robots — may be humanity's last hope. This Mega Man must travel the world to visit each evil robot's outpost, gathering enough power to defeat Wily's greater threats. But once it's all finished, will Mega Man be treated as a hero, or just one of the robots that put Earth in danger?
Credit: Capcom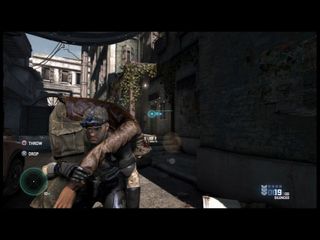 Splinter Cell
Video games don't always have room for nuanced political-espionage drama, but if any franchise has a good shot, it's Splinter Cell. This series follows Sam Fisher, a special agent for the NSA's secretive Third Echelon branch that sneaks into areas where typical operatives can't reach. Over the years, Splinter Cell games have presented a Fisher who is loyal to America while still questioning many of the methods his country has used to maintain supremacy, occasionally leading to clashes with his own superiors. An animated series could explore the murky world of spies in great detail — with all the thrills of Fisher quietly taking down terrorist leaders, of course.
Credit: Ubi Soft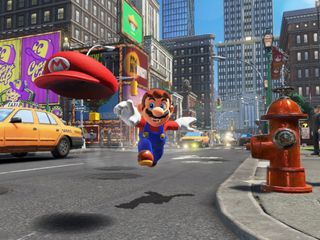 Super Mario Bros.
Mario and Luigi have already starred in several successful cartoons. If Nintendo wanted to develop a brand-new Super Mario Bros. series, it would have no shortage of settings to draw from. Continuing the adventures of Mario, Luigi, Yoshi and Princess Peach, the series would showcase brand-new conflicts between our heroes and Bowser's family. Whether Iggy is causing mischief on Isle Delfino or Ludwig is attempting to take over New Donk City, the Mario Bros. will hike up their suspenders and rush in to save the day. Let's be real: It's-a Mario. Who wouldn't want to watch this?
Credit: Nintendo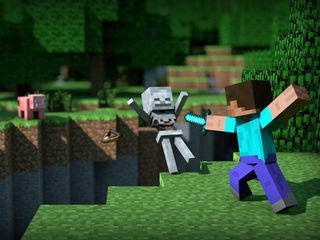 Minecraft
A Minecraft series could follow the journeys many players have experienced, from building their first cottages, to delving under mountains for rare metals, to eventually building entire villages. Most of the drama could emerge from competing personalities among the main cast, each of whom could reflect how different players might approach various in-game problems. You could even have rival communities struggling over the same resources, before coming together to hold back Creeper infestations or a breach into the Nether. After all, when the Minecraft season ends, it should be about building connections, not simply tearing them down.
Credit: Mojang AB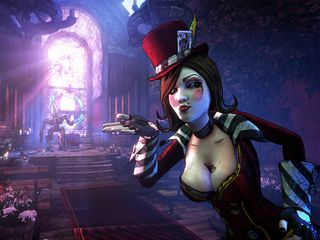 Borderlands
The once-lush world of Borderlands' Pandora has been widely ravaged by harsh resource scavenging and various armed conflicts. Now, its population consists of roving bandit clans, corrupt corporate agents, and innocent settlers who had trouble surviving the wildlife. Add the colorful personalities of Mad Moxxi and Handsome Jack, rumors of a Vault filled with priceless treasure and a helpful but deeply sarcastic robot, and Pandora becomes the perfect setting for several seasons of adventure. Borderlands' general storyline is already well suited for an animated treatment; the only thing needed is to gently flesh out the characters that players mostly ignored as they focused on gunplay.
Credit: 2K Games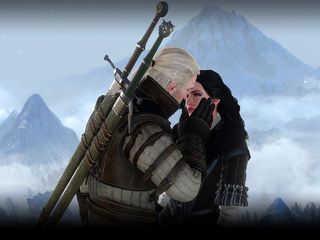 The Witcher
Unlike the other entries on this list, The Witcher has already been adapted into an upcoming Netflix series, and there's a pretty solid chance it will be animated. But even if it's not, there's a lot of room for an additional Witcher cartoon that explores stand-alone stories within its universe. The Witcher novels follow Geralt of Rivia, a professional monster hunter who will take care of that pesky gryphon killing villagers and livestock once you've negotiated a fair rate. There are several short-story collections that could be adapted into stand-alone episodes. Perhaps the most important story is The Last Wish, which details Geralt's first encounter with the alluring sorceress Yennefer.
Credit: CD Projekt Sp