A new interview with Square Enix from Dengeki PlayStation magazine reveals that the Final Fantasy XIII sequel will be more"dark and mysterious" than its predecessor. Final Fantasy XIII-2 is set to release some time this year and will be the company's second direct storyline sequel.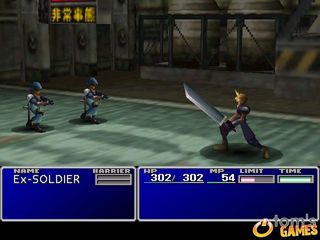 Square Enix producer Yoshinori Kitase and director Motomu Toriyama revealed that the game will not be a prequel and will take place immediately after the ending of Final Fantasy XIII. The more important detail that hardcore Final Fantasy fans will be happy to hear is that the game will not have to "pop feel" of Final Fantasy X-2. In other words, the game probably won't start out with a pop concert or incorporate song and dance into the combat system.
Kitase and Toriyama also revealed that the story will revolve around the Goddess Etro and players will see other characters from Final Fantasy XIII return, some with major changes. Square Enix has received a lot of complaints and criticisms regarding its previous direct sequel and reports that they have been listening to commentary from around the world.
With Square Enix listening to the complaints and commentary regarding the Final Fantasy XIII-2 project, we expect this sequel to turn out much better than the trainwreck that was Final Fantasy X-2. Still no additional information on the release date but we'll be keeping an eye out for any more news. Check out the full story with additional Square Enix news here.