Due for an upgrade and want to own one of the industry's best smartphones? Although the Google Pixel 4's release date is rapidly approaching, the Editor's Choice Pixel 3 is still a solid choice.
With its excellent performance, immersive 5.5-inch OLED display (2160 x 1080), top-tier cameras, and smart AI, the Pixel 3 is one of the best Android phones you can get.
Now discounted to all-time low prices, the Google Pixel 3 and Pixel 3 are an even greater value. The Pixel 3 sets itself apart from other smartphone with its unique and useful Call Screen feature. This function employs Google Assistant to screen your calls for you.
When you receive a call from an unknown number, rather than answer, the Pixel 3 offers the option of screening instead. Select the latter and a live transcription of what the robot (or person) on the other end of the line is saying. If it's a telemarketer, your Google digital assistant replies with a request to remove you from any call lists.
The Pixel 3 is truly a smart phone and performance-wise, packs the brawn of a Snapdragon 845 processor coupled with 4GB of RAM to go with it. This makes for a fast and pleasant user experience in daily tasks like streaming music, maps navigation, web browsing, and messaging.
By comparison, it's just as snappy as the One Plus 6.
The Pixel 3's ease of use and intuitiveness makes it one of the best smartphones you can own. So if you're considering it as your next daily driver, here are the best Google Pixel 3 and 3 XL deals you can get right now.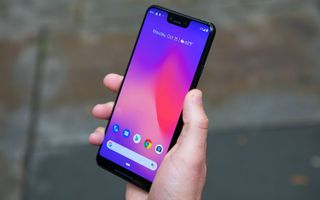 Google Pixel 3 at a glance
SPECIFICATIONS
Screen Size: 5.5 inches | Android Version: 9 Pie | Processor: Snapdragon 845 | Cameras: Single 12MP (Rear); Dual 8MP (Front) | RAM/Storage: 4GB/64GB, 512GB
Overdue for a device upgrade and considering the Google Pixel 3 or Pixel 3 XL? Regarded as two of the industry's best phones, these former Google flagships don't come cheap.
As an alternative, Google's latest phones, the Editor's Choice Google Pixel 3a and Pixel 3a XL are affordably priced at $399 and up.
Although these latest Google phones pack tons of next-gen AI powered Google Assistant features, the Editor's Choice Google Pixel 3 and Pixel 3 XL are still among the best Android phones you can get.