Hogwarts Legacy is an upcoming Harry Potter RPG that will allow players to explore the Wizarding Wizard like never before.
The game is set within the Wizarding World but will allow players to explore the Hogwarts of yesteryear. You'll also be able to attend classes, learn new spells and tame fantastic beasts, as well as venture into the world beyond the walls of the iconic school of witchcraft and wizardry.
The existence of the game originally leaked in 2018, but Hogwarts Legacy was officially unveiled in September 2020 at Sony's PS5 reveal event. While more than 18 months passed without any fresh details, an extended gameplay presentation lifted the lid on Hogwarts Legacy earlier this year.
Even so much of Hogwarts Legacy remains shrouded in mystery, for now here's everything we know about the game, including its confirmed release date, gameplay details and its debut trailer.
Hogwarts Legacy release date
Originally announced for release in 2021, Hogwarts Legacy was unceremoniously delayed into 2022 just a few weeks into last year. And, unfortunately, a fresh update has confirmed the game has slipped once again, this time into 2023.
Hogwarts Legacy is now set to release on PS5, PS4, Xbox Series X, Xbox One and PC on February 10, 2023. Developer Avalanche Software confirmed this news on social media, and also gave a brief reason for the delay: "The team is excited for you to play, but we need a little more time to deliver the best possible game experience."
Hogwarts Legacy will launch on February 10, 2023 for PlayStation, Xbox, and PC. The Nintendo Switch launch date will be revealed soon. The team is excited for you to play, but we need a little more time to deliver the best possible game experience. pic.twitter.com/zh0EsOvDb7August 12, 2022
It's also been announced that the Nintendo Switch version of the game won't be ready in time for February 2023 and will instead come a little bit later. Presumably also set for launch in 2023, the release date of the Switch version "will be revealed soon."
Hogwarts Legacy platforms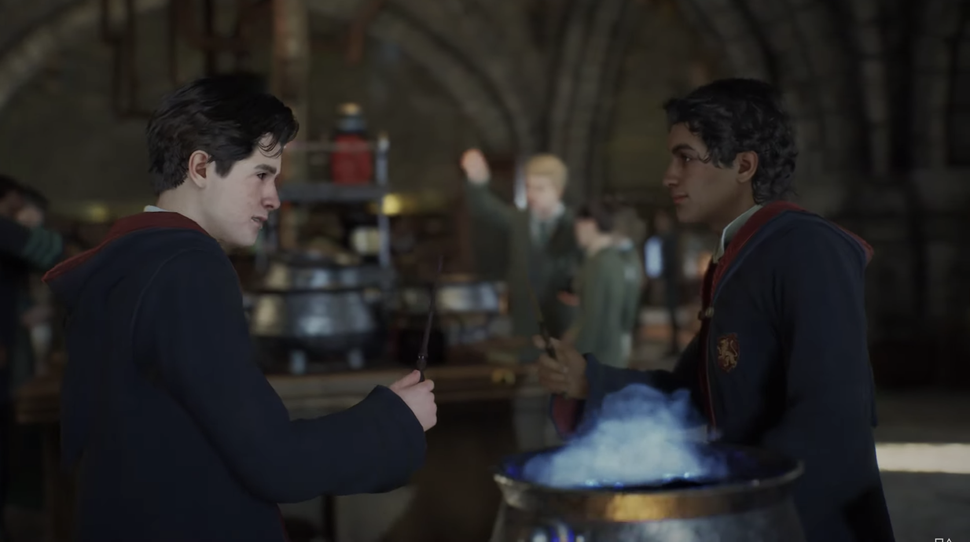 To date Hogwarts Legacy has only been showcased at PlayStation events. This has lead to a lot of online speculation that the game will be PS5 exclusive, but this is not the case.
The official Hogwarts Legacy website (opens in new tab) clearly lists the game's release platforms as PS5, PS4, Xbox Series X, Xbox One and PC. While Sony appears to have some form of marketing agreement with publisher Warner Bros. Games, Hogwarts Legacy is not a PlayStation exclusive.
In a surprising twist, a Nintendo Switch version of Hogwarts Legacy has been confirmed via the Hogwarts Legacy website. It's not yet know if this will be a Cloud Version that can only be played via online streaming, or a full native port. We're very much hoping for the latter.
Hogwarts Legacy trailer
The first Hogwarts Legacy trailer offers a pretty fantastic look at the upcoming game. It showcases the famous castle and the variety of ways you'll be able to interact with the Wizarding World and its inhabitants (both human and beast). There's even a hint of who the game's main villain might be, and they look just as fierce as He Who Must Not Be Named.
Gamescom Opening Night Live 2022 includes a brand new Hogwarts Legacy trailer. This fresh look at the game focuses on Slytherin student Sebastian Sallow and the path of the Dark Arts that players can choose to walk down. Apparently this trailer is almost entirely made up of footage from an optional questline, which suggests that Hogwarts Legacy's side content will be more than just mundane fetch quests.
There's also the "Feel the Magic" trailer which showcases the game's PS5 exclusive features using recycled footage from the State of Play presentation. A PlayStation blog post (opens in new tab) goes into further detail and outlines how the console's DualSense controller will be used to fully immerse the player in the Wizarding World. The article also confirms Hogwarts Legacy will offer a fidelity and performance mode on next-gen hardware.
To commemorate Back to Hogwarts Day — an annual celebration of all things Harry Potter — four new Hogwarts Legacy trailers have just been released, one dedicated to each of the house common rooms. These previews give us an extended look at the areas where students hang out in between classes, and are making us itch to explore the whole castle. You watch all four trailers in this YouTube playlist (opens in new tab), and down below you'll find the a tour of the Slytherin Common Room.
Hogwarts Legacy State of Play
After Hogwarts Legacy's announcement in September 2020, Harry Potter fans were forced to endure a pretty torturous wait. For more than 18 months the development team at Avalanche Software/Portkey Games was very quiet, but that's all changed earlier this year.
In March, Hogwarts Legacy was given its own dedicated State of Play live stream. This showcased over 14 minutes of gameplay and also included some insight from the game's development team. You can watch it back in full here (opens in new tab), and trust us it's a magical watch.
Hogwarts Legacy gameplay
The best way to get a sense of what Hogwarts Legacy gameplay will be like is via its 14 minute extended gameplay demo. This fairly comprehensive video showcases tons of features from the game's expansive open-world to it's exhilarating combat system, and has got us pretty excited about playing Hogwarts Legacy later this year.
Hogwarts Legacy will allow players to step into the famous Wizarding Wizard as a new character, not featured in any of the books or movies. You'll play as a magical late bloomer, who joins the school as a fifth year student. Within the walls of Hogwarts School of Witchcraft and Wizardry you'll learn spells in class, brew all potions, duel fellow classmates and uncover the castle's many secrets.
The gameplay presentation also confirmed that Hogwarts Legacy will offer an exciting combat system with dozens of spells at your disposal. You'll also be able to make use of unique abilities such as invisibility, as well as magical plants that can incapacitate your enemies.
Developing your skills as a witch or wizard will be a key part of Hogwarts Legacy. The game includes a talent system that allows key attributes to be upgraded and new skills to be unlocked. Your character also has access to a type of "old magic" that is extremely powerful.
The Room of Requirement also appears to be play a large part in the game. Players will use the ever changing room as a sort of home base. Here you can develop your wizarding abilities, grow useful plants, upgrade your gear and brew potions. You'll also have access to a customizable menagerie, where it will be to tame and care for all manner of fantastic beasts.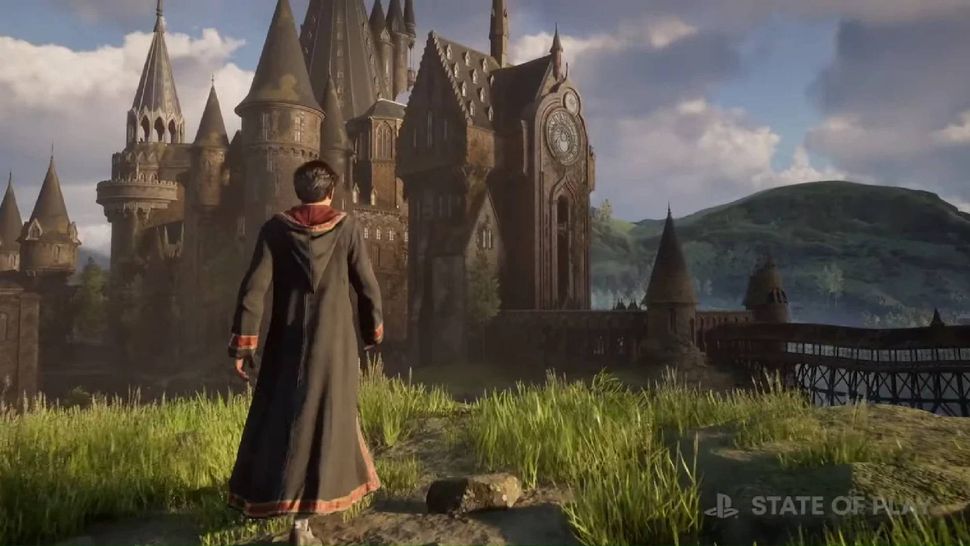 Exploration appears to be a big part of Hogwarts Legacy (both on foot and via flying broomstick). Not only will the entirety of Hogwarts to available for players to roam, but also nearby locations such as Hogsmead and the Forbidden Forest. Each location will offer secrets to uncover and side quests to take on.
The aforementioned gameplay trailer also reveals that players will be able to choose which of the four Hogwarts houses they are sorted into. Although, there are no details as to whether this will be a straightforward user choice, or if it will involve some sort of gameplay mechanics or morality system.
Speaking of a morality system, it appears the game will have one. The game's first trailer hints that there will be difficult choices to make on your adventure which will "determine what you stand for." The gameplay video also looks suggest you can become a dark wizard, if that's the path you wish to walk down.
The game's website describes Hogwarts Legacy as "an immersive, open-world, action role-playing-game set in the 1800s wizarding world, which puts players at the centre of their own adventure." Further gameplay details have been provided by an extensive PlayStation Blog post, which includes comment from the development team.
This post also reconfirms that Hogwarts Legacy is a single-player action RPG. So don't expect any form of multiplayer or an online component.
Hogwarts Legacy setting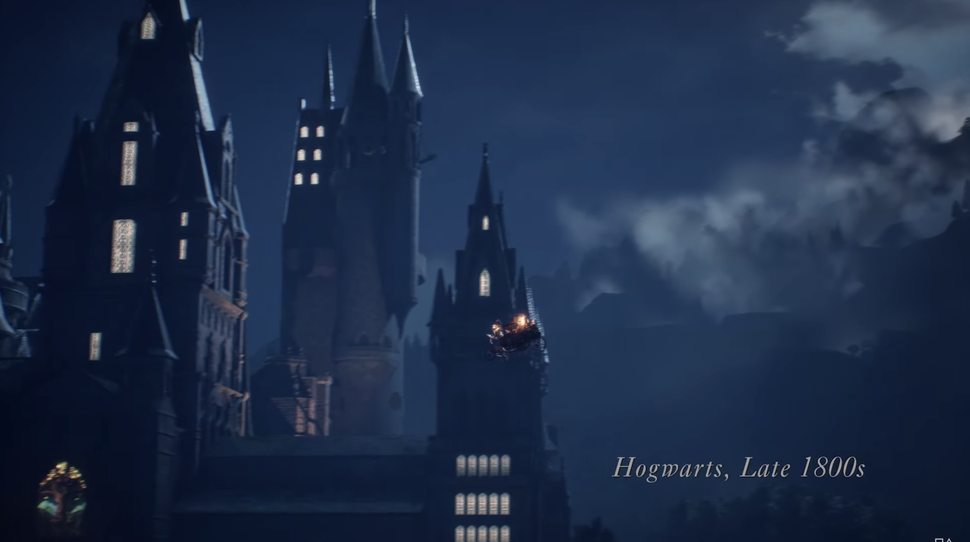 No prizes for guessing that the primary setting in Hogwarts Legacy will be the very famous wizard school. Hogwarts School of Witchcraft and Wizardry is a place that millions have dreamed about attending, and Hogwarts Legacy looks like it will bring that dream to life.
The developers have talked about wanting to "chart new territory by creating fresh ways for fans to immerse themselves in the Wizarding World" so perhaps we may see some locations within Hogwarts that until now haven't been unearthed. Is there an even more secret chamber hidden somewhere within the castle walls?
It's also been confirmed that Hogwarts Legacy will stretch beyond Hogwarts and encompass the larger Wizarding World. Iconic locations like Hogsmead Village, the Forbidden Forest and the Black Lake will be explorable.
The Scottish Highlands surrounding the school will also be open for adventuring, and dotted with unique wizarding hamlets to visit. Each of these will house vendors as well as side quests and new puzzle dungeons to tackle.
We're hoping that we'll be able to take a trip to Diagon Alley and do some magical shopping. Although, London-based locations haven't been confirmed.
Hogwarts Legacy PlayStation exclusive content
Wannabe witches and wizards playing on PS5 and PS4 will be treated to some exclusive Hogwarts Legacy content in the form of an additional quest and potion recipe.
The PlayStation exclusive quest is called The Haunted Hogsmeade Shop. During this quest you'll meet Cassandra Mason, the owner of a rundown shop in the wizarding village who looking to sell the establishment as quickly as possible.
You'll need to uncover the sinister secrets that lie within the spooky location and discover the truth of why Cassandra is so desperate to sell the shop. Completing the quest will reward you with an additional outfit and a shop of your own where you can sell items and gear at better rates than anywhere else in the game.
PlayStation players will also get access to the Felix Felicis potion recipe. You might recognize. the potion from Harry Potter and the Half-Blood Prince, and within Hogwarts Legacy it'll reveal gear chests on the mini-map for a whole in-game day. You only get the recipe though, you'll still need to brew the liquid luck yourself, so make sure to pay attention in potions class.
The Haunted Hogsmeade Shop quest will be available to all PlayStation players, whereas the Felix Felicis potion recipe is a pre-order bonus on PS5 and PS4. Plus, it's been confirmed these items are only exclusive to PlayStation platforms for a period of one year. After February 10, 2024 they could make their way onto Xbox, Switch and PC.
Hogwarts Legacy pre-order
Now that we have a firm release date, Hogwarts Legacy pre-order details have been confirmed. It's been announced that the game will be available in range of editions including a Deluxe, Digital Deluxe and Collector's Edition.
The Hogwarts Legacy Deluxe Edition will be released across platforms and costs $80/£75 on PS5 and Xbox Series X, $70/£75 on PS4 and Xbox One and $70/£60 on PC and Nintendo Switch. It includes 72 hours early access to the game and the Dark Arts Pack. This DLC pack boasts an exclusive Dark Arts cosmetic set, a flying Thestral mount and access to the Dark Arts Battle Arena where you can test your mastery of the sinister side of magic against waves of challenging foes.
There will also be a Hogwarts Legacy Digital Deluxe Edition costing $80/£75 across platforms. It includes all the same extras as its physical counterpart, alongside the Dark Arts Garrison Hat and a cross-gen digital upgrade on PlayStation and Xbox.
The biggest Potter-heads will surely want to splash out for the Hogwarts Legacy Collector's Edition. This ultra-premium version of the game will cost $289/£269 on PC and PS4/Xbox One, and an eye watering $300/£279 on PS5 and Xbox Series X.
The Collector's Edition includes all the Deluxe Edition content mentioned above, as well as a physical life-size floating magic wand with a book base, a collectible steelbook case, and in-game Kelpie Robe.
As detailed above, pre-order listings have also confirmed that PlayStation gamers will have access to exclusive content, including an additional quest and access to the Felix Felicis potion. This announcement hasn't been well received by all members of the Potter community with Xbox and PC players disappointed that franchise critical items are being locked to the PS5 and PS4.
Will Harry Potter feature in Hogwarts Legacy?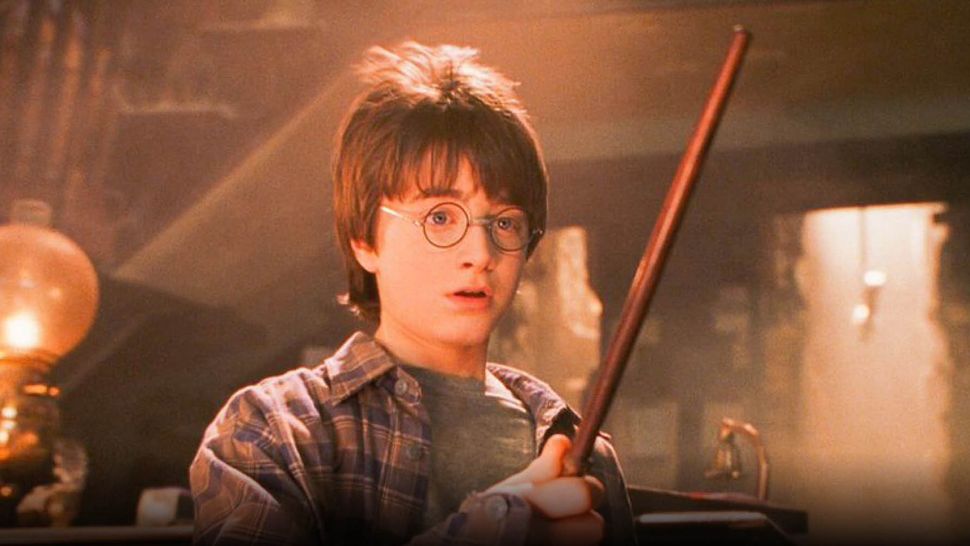 Hogwarts Legacy is set in the late 1800s, and Harry Potter was born on July 31, 1980, so don't expect to be rubbing shoulders with the Boy Who Lived as you walk the halls of Hogwarts. That also means his best friends Ron Weasley and Hermione Granger are out of the picture as well.
Of course, time travel does exist in the Harry Potter universe, but the development team have answered this question with a firm "no" on the game's own website, so don't expect any time turners to feature.
Potter may be out, but that doesn't mean there will be no familiar faces. Gryffindor house ghost Nearly Headless Nick will be floating about the castle, among other returning spectres (Peeves will no doubt be up to his usual mischief).
There is also a possibility that a young Albus Dumbledore could make a cameo. The timeline of Hogwarts Legacy would crossover with when he was attending school after all.
Hogwarts Legacy controversy
Hogwarts Legacy has not been able to avoid the controversy that comes from the comments made by Harry Potter author J.K. Rowling in regards to the transgender community.
The game's website is keen to declare: "J.K. Rowling is not directly involved in the creation of the game." But as a product of the Wizarding World, the ties are clear and unavoidable. This has lead to some gamers calling for a boycott of the game.
It's not just fans that are unhappy either. According a Bloomberg (opens in new tab) report from respected industry insider Jason Schreier, there is some discomfort within the development studio over the public stances taken by J.K. Rowling.
Another Bloomberg (opens in new tab) report states that gamers will be able to adjust the body type and voice of their character, to make the game more trans-inclusive as a sort of olive branch from the developers.
Hogwarts Legacy outlook
The Hogwarts Legacy reveal trailer is currently the third most viewed video of all time on the PlayStation YouTube channel with a massive 30 million views. That alone indicates that gamers are very interested in this release.
Of course, this level of anticipation could result in unrealistic expectations and a sizable backlash if the game doesn't quite meet them. However, based on the recent State of Play presentation, Hogwarts Legacy is looking like the Harry Potter RPG fans have waiting years to play.