The first day of CES 2023 was action-packed. Not only did we see the announcement of a slew of new laptops, but we also got new Nvidia graphics cards and went hands-on with what could be some of the best TVs of the year already.
There's a lot more to come, given CES hasn't yet officially started, though press previews are underway. But here's what we feel are the best and most exciting products from day one of CES 2023.
Looking for more great gear debuting at CES? Check out our Best of CES 2023 Awards, honoring the top products we saw during this year's show.
World's first wireless OLED TV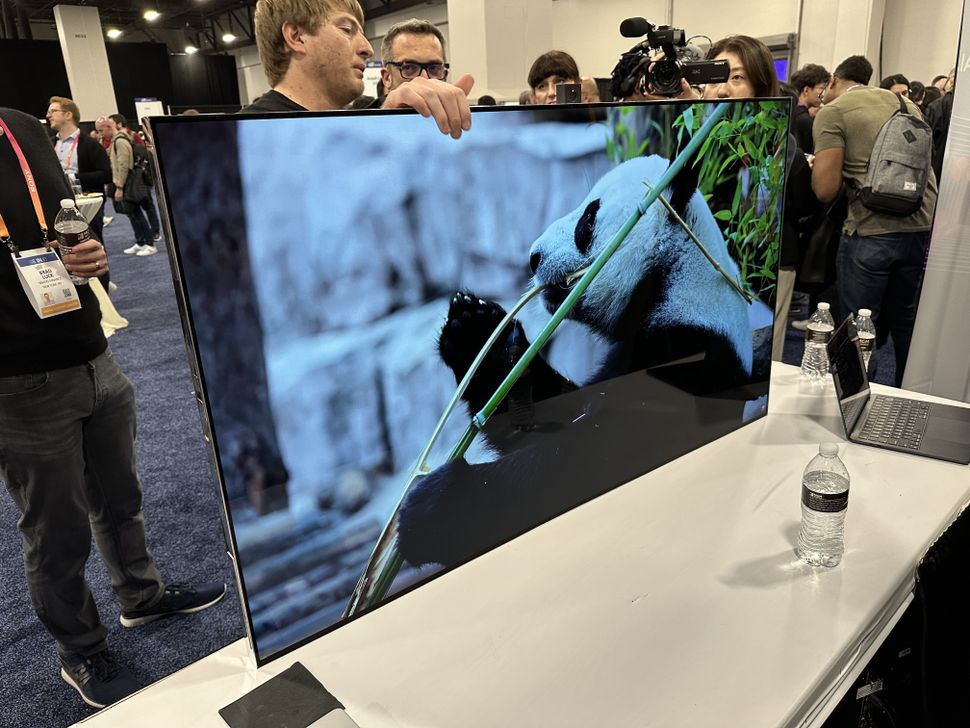 Wires can quite literally tie our tech down, making it difficult to find the perfect placement for your TV or shift your tech around a room. Well The Displace TV, claimed to be the world's first wireless TV, aims to solve that.
Powered by a battery, this OLED TV can offer 30-days of TV viewing away from a power outlet. And it could revolutionize the way we place TVs around our homws, offering flexibility when it comes to arranging and rearranging rooms. Check out our TikTok of The Displace TV below.
18-inch gaming laptops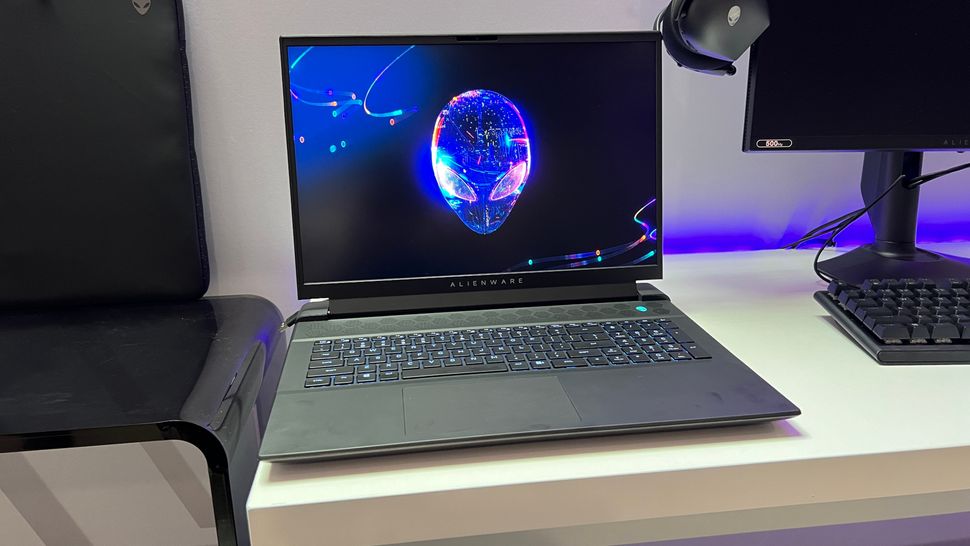 Over the past few years we've been seeing gaming laptops get slimmer and lighter. Well that trend appears to be getting bucked, as Alienware, Asus and Acer all came out with gaming laptops with 18-inch displays.
Why is this exciting? Well the specs of these machines are seriously impressive, as they not only sport the latest Intel Raptor Lake chips and Nvidia GeForce RTX 40-Series graphics, but super-fast high refresh rate displays as well. Sure, we've seen high-spec laptops before, but the combination of components, cooling and ports all set up these laptops to be proper desktop gaming PC replacements, without sacrificing portability.
And for the specs on offer, the respective pricing of these big laptops appears to be fairly reasonable, given a high-spec gaming PC is far from cheap. Expect these 18-inch machines to be the gaming laptops to watch this year. In the meantime, check out our Alienware m18 hands-on review.
LG C3 OLED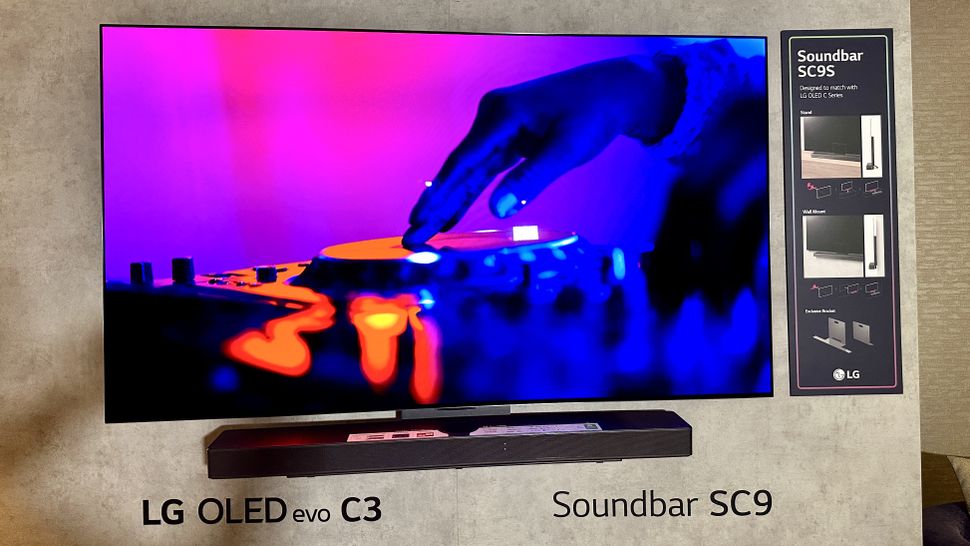 We had the chance to go hands-on with the new LG C3 OLED and LG G3 OLED TVs at CES. And while the latter might be the more premium TV, the former is the one to watch.
While buyers of the LG C2 OLED won't see huge upgrades, the C3 offers a new processor, a perceivable boost in brightness and an updated take on the WebOS platform, which should make for a better customized experience for viewers.
This might not seem like a big deal, and for owners of the LG C1 OLED or C2 these updates won't likely be enough to warrant an upgrade. But for new OLED TVs buyers, this could be the TV to watch as it has all the hallmarks of a great LG OLED TV, and going by the previous model we can expect it to drop in price come the latter part of 2023.
Nvidia GerForce RTX 4070 Ti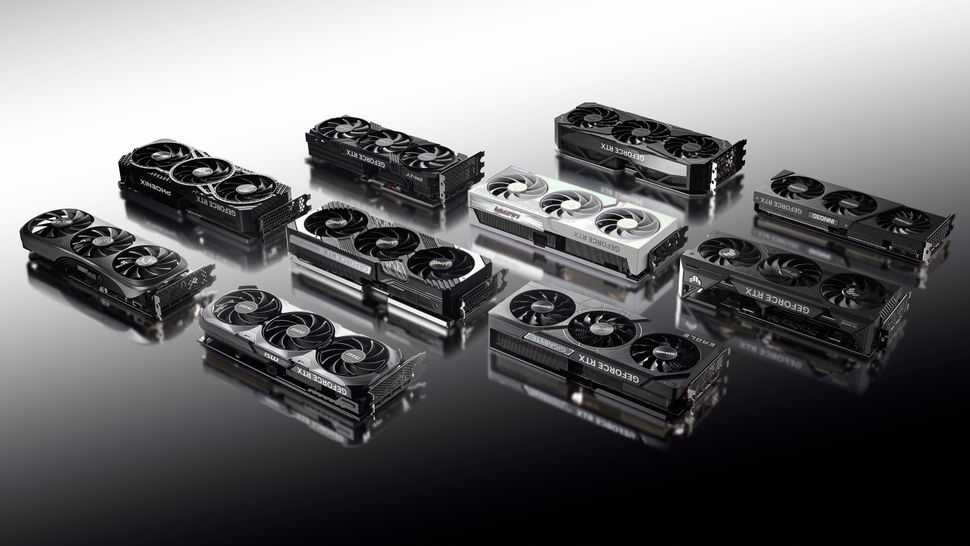 Despite CES having barely begun, Nvidia have already announced the RTX 4070 Ti. In many ways Nvidia's GeForce RTX 4070 Ti is just a cut down version of the GeForce RTX 4080, which suffered a bit of a backlash for its hefty pricing. But the GeForce RTX 4070 Ti is priced at $799, which while far from cheap, it's at least more affordable for PC gamers.
But the rub here is we're likely to see more GeForce RTX 40-series cards follow in the RTX 4070 Ti's footsteps, hopefully bringing onto the market decently specced GPUs that are within the budgets of the average gamer. As such, we're hoping to see a keenly priced GeForce RTX 4060 before too long.
Samsung QN95C Neo QLED TV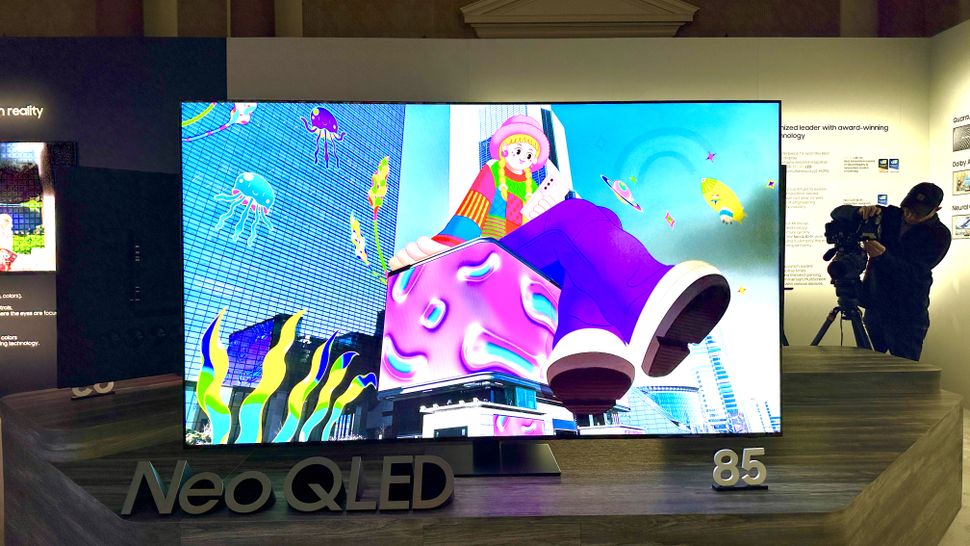 With some compelling upgrades, such as 144Hz refresh rate support and Auto HDR remastering, all packed into a sleek design, the Samsung QN95C Neo QLED is arguably this year's most anticipated 4K QLED TV.
Having seen it in the glass and metal, we were impressed with its picture quality and One Connect box, which offloads inputs into a separate unit and allows for installation and use flexibility. So, much like the LG C3 OLED, this Samsung QLED TV could be one to watch this year.
Acer Swift Go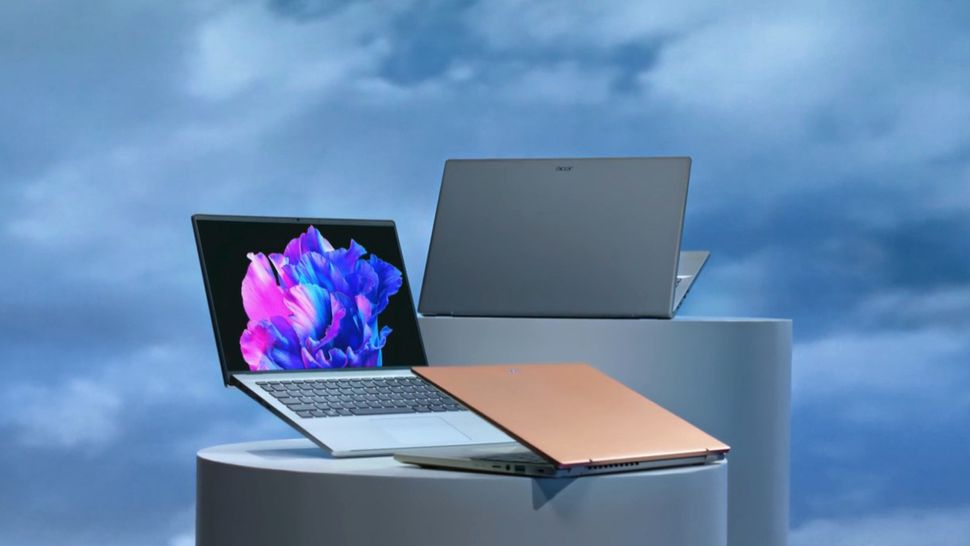 Currently the MacBook Air M2 is arguably the laptop to get when it comes to ultraportables, but Acer's new Swift Go range could give it a run for its money. Sporting a slim design, yet still packing in the latest Intel chips and an OLED display, the Swift Go presents an attractive laptop with solid specs.
Coming in both 14-inch and 16-inch models, the Swift Go is also priced competitively, starting at $799 (roughly £663/AU$1,164), which would not only undercut the MacBook Air M2, but also other slim laptops like the Microsoft Surface Laptop 5. We'll have to see if hitting an attractive price point has seen Acer forced to make disappointing compromises. But the Swift Go could be an early contender for a spot on our best laptops list if it manages to blend impressive specs, a slick design and compelling price in one package.
LG Gram Style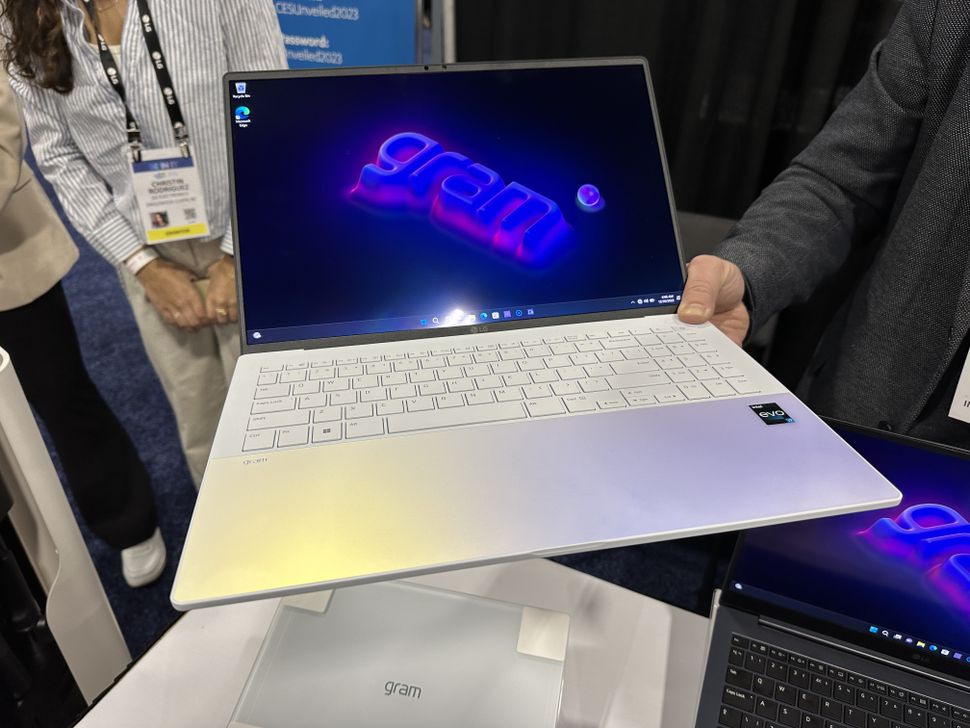 LG Gram laptops have long set one of the standards for thin and light laptops. But the new LG Gram Style could arguably set a highpoint for flashy design.
This 2.7-pound laptop packs in a 16-inch OLED display, which is pretty slick. But it's standout features are an iridescent exterior that color-shifts depending on the light and a eye-catching disappearing touchpad that fades out of sight when not in use. Is this super practical? Probably not, but it's definitely something a bit different when it comes to laptop aesthetics.
Honorable mentions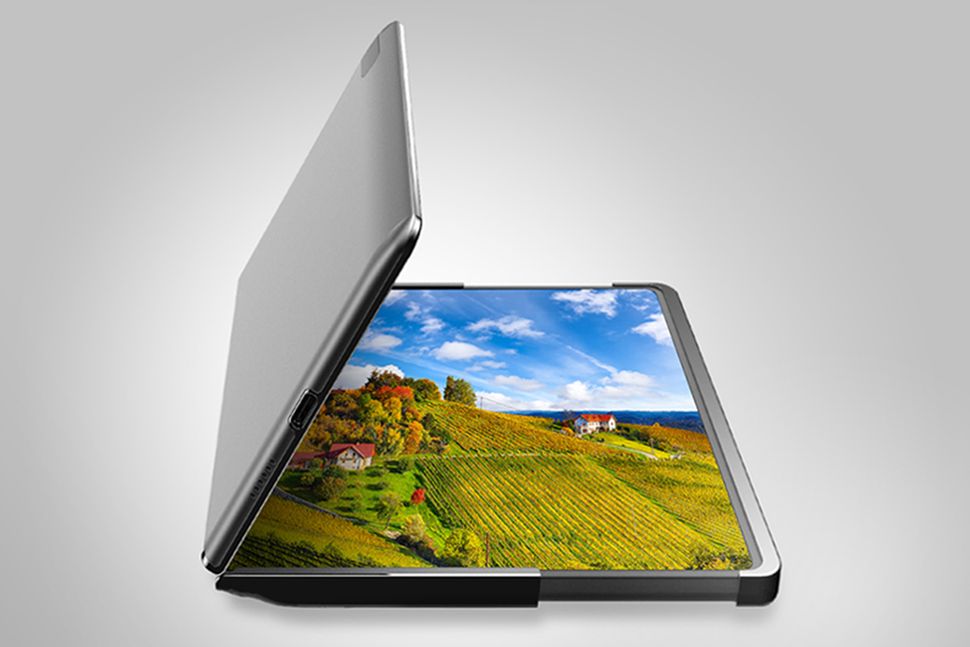 We've yet to get a look at this, but Samsung's display arm showed off the Flex Hybrid, a smart device with a screen that folds and slides, expanding a 10.5-inch display with a 4:3 aspect ratio and into a 16:10 12.4-inch screen. Don't expect it on any foldable devices this year, but it does hint at the direction folding phones and tablets could take.
Alienware also showed off a 500Hz monitor, targeted at esports players who want to have lightning fast response times. Check out Tony Polanco's thoughts in his Alienware 500Hz Gaming Monitor (AW2524H) hands-on review.