If you want to get an 8K TV there may not be a better time than right now. Memorial Day TV sales will be here soon and prices on premium sets are starting to tumble.
For instance, the Samsung 65-inch QN800B Neo QLED 8K TV is $1,997 at Amazon right now. The retailer has slashed an absolutely massive $1,300 off the normal price of this TV. That puts it at its lowest price ever and makes it one of the best TV deals around right now.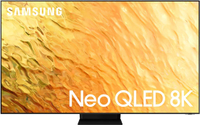 Samsung 65" QN800B Neo QLED 8K TV: was $3,297 now $1,997@ Amazon
The Samsung QN800B Neo QLED 8K TV is loaded with features. It has a 120Hz refresh rate, HDR 10+ and Dolby Atmos support and four HDMI 2.1 ports as well as Samsung's Gaming hub to allow you to stream games directly to your TV. Plus AI processing can upscale content to 4K and you can even use Alexa or Google Assistant to control it with your voice. Get it now at its lowest price ever.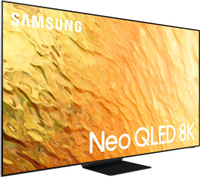 Samsung 75" QN800B Neo QLED 8K TV: was $4,297 now $2,687@ Amazon
If a 65-inch screen isn't enough for you, there's good news. Right now the 75-inch version of the Samsung QN800B Neo QLED 8K TV is also on sale for $1,600 off. Same great features, just a bigger screen.
The crown for the best 8K TV on the market currently belongs to the Samsung QN900A Neo QLED, but not far behind is the Samsung QN800A NEO QLED 8K TV. This model — the Samsung QN800B Neo QLED 8K TV — is the newer version, though a QN800C is coming in the Samsung 2023 TV lineup. But that will cost you $3,499, whereas this model can now be had for under $2,000.
Using Quantum Dot technology, the Samsung QN800B Neo QLED promises superior brightness and color range. Plus, Dolby Atmos support gives you more immersive, 3D sound.
The use of the Slim One Connect box keeps this TV looking slick and makes for easier cable management too.
Running on Tizen OS, this TV has access to all the best streaming apps, from Disney Plus to Netflix to Prime Video. The downside is that these streaming services aren't offering much in the way of 8K content yet, but this TV's processor can upscale 4K content to 8K. The QN700B also has support for Amazon Alexa, Google Assistant, and SmartThings, so you'll be able to control the TV with your voice and integrate it with your other smart devices.
Oh, and if you like gaming, this 8K TV comes with Samsung's Gaming Hub. This feature allows you to stream games directly to your TV — no console required.
The Samsung QN800B Neo QLED is a great way to bring 8K visuals to your home, so now's the time to pick one up if you've been thinking about doing so. Looking for more options? Stay tuned to our 8K TV deals coverage.