The PS5 doesn't have an amazing amount of space, especially in an era where games could easily exceed 100GB in size. So it's well worth picking up a new SSD and expanding that storage and giving your games plenty of room. Luckily, our favorite PS5 SSD is now on sale for Amazon Prime Day.
Right now you can pick up a 1TB WD_Black SN850X SSD for just $69 at Amazon. This is just $10 more than the lowest ever price for this SSD, and it's a fantastic way to avoid any unnecessary file management on your console. Of course, if you'd rather have even more storage, the 2TB WD_Black SN850 is $123 in Amazon's Prime Day sale or 59% off. It's not quite as fast as the NS850X, but it does offer double the storage — and at its lowest ever price.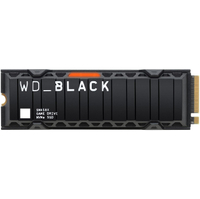 1TB WD_Black SN850X PS5 SSD: was $179 now $69 @ Amazon
The PS5 doesn't have the largest SSD in the world, and given the gargantuan size of some games you'll need some extra space. Fortunately, you can more than double the storage space available in your PS5 with this Prime Day deal — and with a drive many of us Tom's Guide staff already use.
Price check: $69 @ Best Buy | $69 @ B&H Photo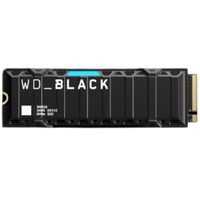 2TB WD_Black SN850 PS5 SSD: was $299 now $123@ Amazon
If 1TB of extra space doesn't cut it, you can save a hefty amount on this 2TB SN850 SSD — which is also compatible with PS5. This drive isn't quite as fast as the SN850X, so you're sacrificing that speed for extra storage. It still ticks all the right boxes for a PS5 SSD, and is worth picking up in the Prime Day sale.
The PS5 storage has been causing issues since the console first launched, with an 825GB SSD that has 667GB of available space. When games like God of War Ragnarok need over 80GB of space, and still not crack the top 15 biggest PS5 games, it means space on that internal drive really is at a premium.
Thankfully, Sony has made it really easy to install an additional SSD. All you need to do is pop off a plate, undo some screws and slot the extra drive into place. It's a really simple process that takes just a few minutes, and doesn't involve removing your original drive. So once you're done you'll have more than doubled your storage.
Plus, since Sony has used a standard interface, there are plenty of options from different companies. That's why PS5 SSDs have gotten so cheap compared to Xbox expansion cards. You'll be lucky to get a 1TB drive for your Xbox Series X or S for less than $130 right now.
But while there are plenty of options, the WD_Black SN850X is our favorite. It hits all Sony's requirements for a PS5-compatible SSD, including a heat sink that prevents the drive from overheating during use. Plus it's the latest version of the SSD many Tom's Guide staff members use in our own consoles — including me.
We may see these drives get even cheaper over the Black Friday season if you're willing to wait. But if your PS5 is rapidly running out of space, or you're sick of having to delete games to try and free up space now is the perfect time to pick up a new SSD for a bargain price. Also check out our Prime Day deal live blog for all the best last-minute deals.