If you've been waiting for the Black Friday deals to drop to upgrade your fitness tracker, I've got good news — some of the best Fitbits are already on sale, despite Black Friday still being a few weeks away.
As the Fitness editor for Tom's Guide, it's quite literally my job to review the newest gadgets on the market, and Fitbit always tops this list — from the top-of-the-line Fitbit Sense 2, to the newly released Fitbit Charge 6. While you still have a few weeks to wait for the official Black Friday Fitbit sale, to save you from scrolling, I've hand-picked my favorite deals below, but keep an eye on this page, as I'll be updating this page as we get nearer the event.
If you want to do some research before you buy, check out our round-up of the best Fitbits on the market here.
Today's Fitbit Black Friday deals
The best Fitbit Black Friday deals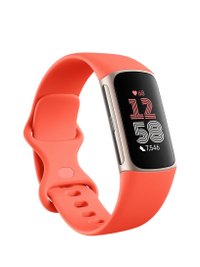 Fitbit Charge 6: was $159 now $99 @ Amazon
The Charge 6 is Fitbit's newest fitness tracker, and at $99, it's an excellent price for an excellent device. It has all of Google's newest apps, as well as built-in GPS, and new exercise modes. Plus, the side button is also back, which makes navigating around the watch easier. Read our Fitbit Charge 6 review here for more information.
Price check: $99 @ Best Buy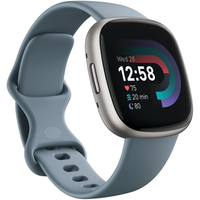 Fitbit Versa 4: was $199 now $149 @ Amazon
If you're looking for a more affordable smartwatch, the Versa 4 ticks the right boxes. It's not as high-tech as the Sense 2, but it still tracks over 40 different workout types. Plus, at $149, this is a great price on the advanced fitness tracker.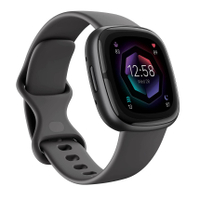 Fitbit Sense 2: was $299 now $199 @ Amazon
The Fitbit Sense 2 is one of the best smartwatches on the market. As well as activity and sleep tracking, it has an ECG sensor, body temperature sensor, and built-in GPS. At $199, it's the cheapest we've seen the tracker go, so grab it while you can.
I'm a fitness editor, and this is the one Black Friday Fitbit deal I'd shop today
If I could only choose one deal right now, it would, without a doubt, be the Fitbit Charge 6 for $99 at Amazon (you can also make the same saving at Best Buy right now).
This is the lowest we've ever seen the fitness tracker go, and it makes it the same price as the Fitbit Inspire 3, which doesn't have built-in GPS, Google apps, or as big a screen. During testing, I was impressed by the Charge 6. Compared to the Fitbit Charge 5, the newer fitness tracker has 20 new exercise modes, including surfing, skiing, CrossFit, and HIIT workouts. Fitbit says the heart rate sensor is 60% more accurate than the sensor on the Fitbit Charge 5. Plus, for the first time, you can use the Charge 6 as a heart rate monitor when using Peloton, NordicTrack, and Tonal products.
It's an excellent fitness tracker, and right now, it's an excellent price. I doubt it will go any cheaper during Black Friday, so now is a good time to buy.
Is Black Friday a good time to buy a Fitbit?
In a word, yes! Last year we saw sales across Fitbit's newest gadgets - including the Fitbit Sense 2 and the Fitbit Versa 4. If you're upgrading your own tracker, or looking for a healthy gift for a loved one, it's a good time to invest.