The best Sony a6000 accessories are a must-have if you want to take your Sony a6x00 series camera — already some of the best mirrorless cameras around — to the next level.
The a6x00 series offer fantastic image and video quality, Sony's legendary autofocus and plenty of professional features. But why hamper your little beast of a camera by not buying the right accessories?
Fitting the right accessories will give your camera new abilities, as well as making it easier for you to get out and shoot with it in the first place.
There's no individual best accessory in the list below, as it depends on what you need. However, if we had to start with anything, it'd be the Sony NP-FW50 rechargeable battery. Most a6x00 series cameras will only shoot around 450 shots on a single charge, so having a spare battery is practically a necessity for all day shooting.
We also love the Sony E-Mount 35mm f/1.8 prime lens. Your kit lens may have been by your side through thick and thin, but investing in a lightweight prime like the 35mm will really help improve your photography. This lens gives fantastic image sharpness, is compact and lightweight and features a wide f/1.8 maximum aperture for lots of flexibility with depth of field and in low light.
These aren't the only products we'd recommend though, so we've gathered together our picks for the best Sony a6000 accessories below. Bear in mind that thanks to the similar design of the a6000 series cameras, many of these accessories will work across the entire range — which is super handy if you decide to upgrade from one model to another at a later point.
The best Sony a6000 accessories you can buy today
1. Lowepro Passport Sling III camera bag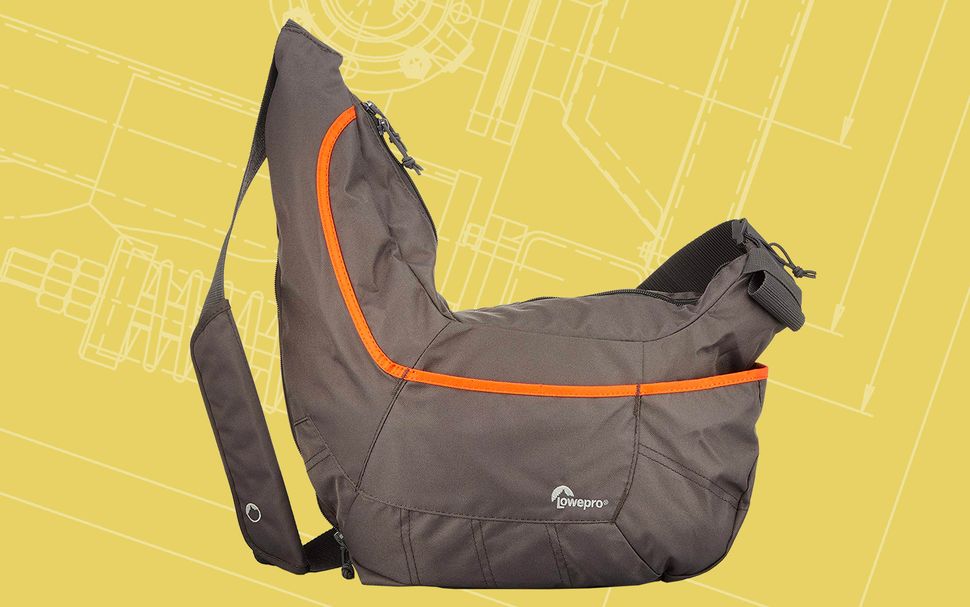 If you have more than just your Sony camera, the Lowepro Passport Sling III is one of the slimmest options for carrying all of your extra gear. It wraps around your torso, and its adjustable, padded compartments provide plenty of room for your camera, multiple lenses and/or an external flash or mic, plus smaller items such as an extra battery or memory card. Adjustable foam inserts let you customize the interior of the bag to your gear, and an expandable compartment unzips to provide up to 30 percent more storage. The Lowepro Passport Sling III is available in all black or gray with orange trim.
2. EasyCover ECSA6300B silicone protection cover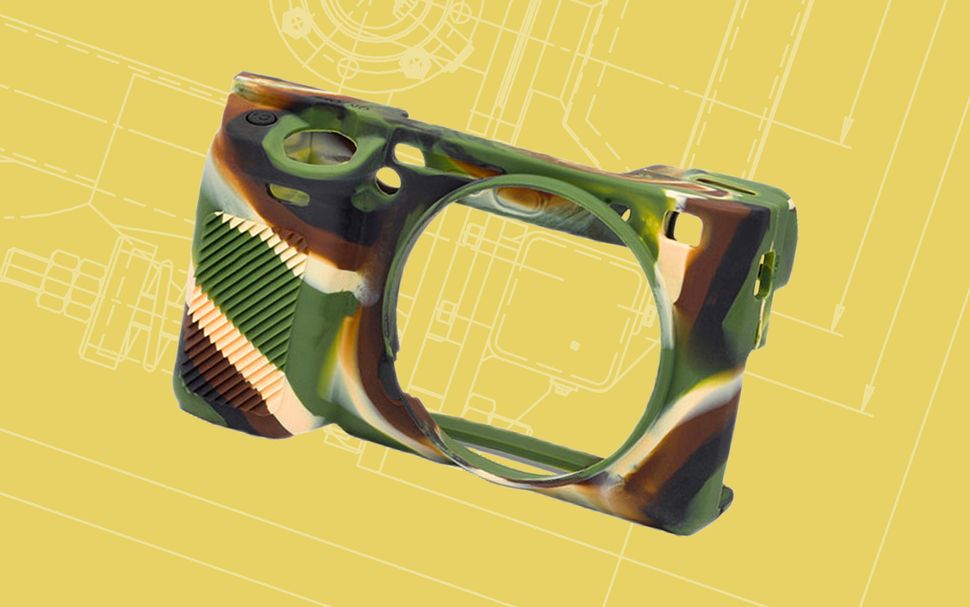 While many of Sony's A6000-series cameras can keep out moisture and dust, they can't withstand a drop so well. That's where a protective sleeve such as the EasyCover comes in.
The EasyCover ECSA6300B Silicone Protection Cover is available in black and camo designs. Though labeled for the a6000 and a6300, model ECSA6300B also fits the newer a6100 and a6400. There are separate covers for the a6500 (ECSA6500B) and a6600 (ECSA6600B).
3. JJC FA-SHC1M hot shoe cover cap protector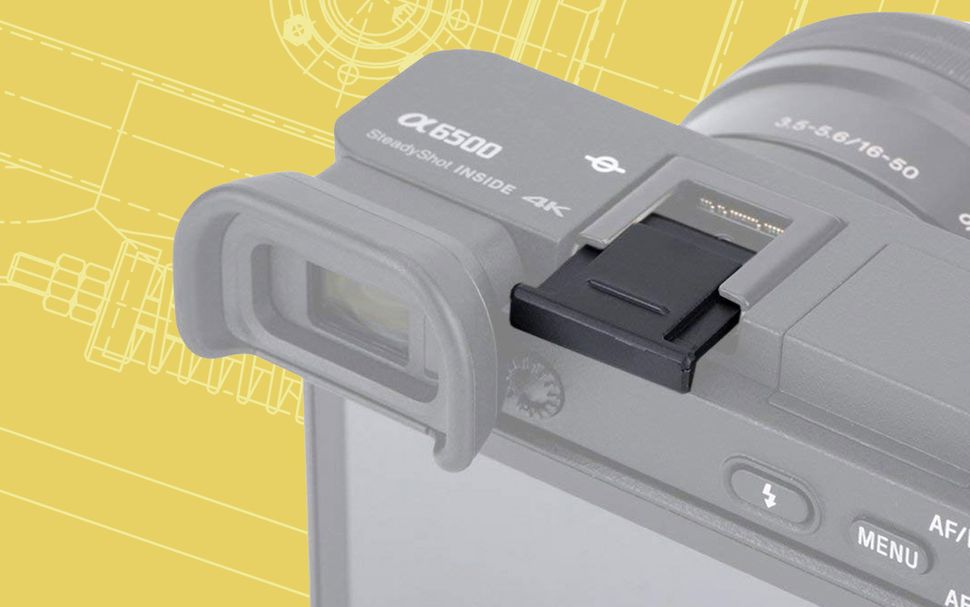 Given how important the hot shoe is for attaching peripherals (like flashes and microphones), it's silly that Sony doesn't provide a protective cover for when it's not in use. The JJC FA-SHC1M Black Hot Shoe Cover Cap Protector does that job, and should fit all of Sony's A6000-series cameras. Because these little items are easy to lose, we recommend purchasing a two-pack.
4. Sony NP-FW50 rechargeable battery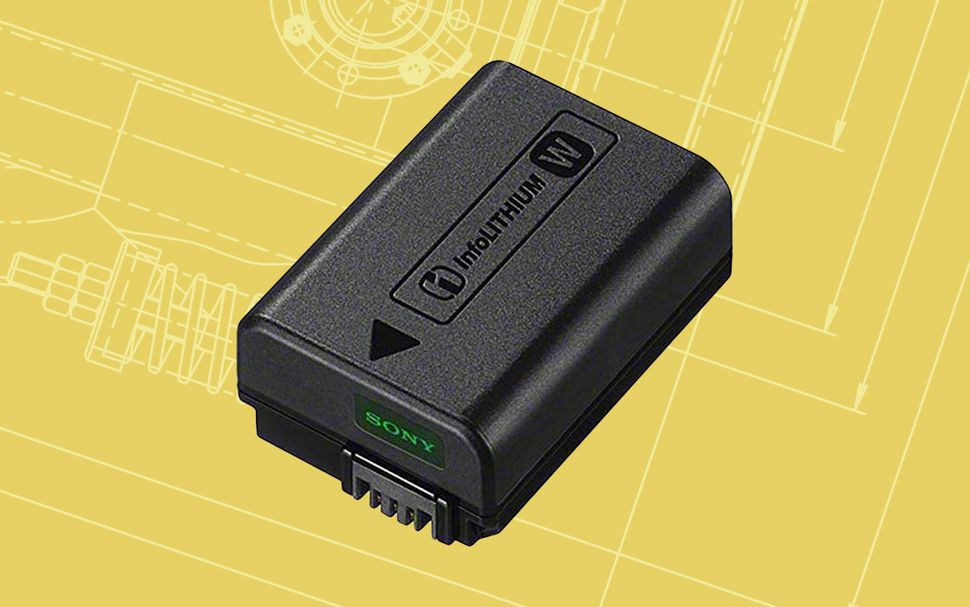 The one real weakness of most Sony mirrorless cameras is battery life. The a6600 comes with a double-capacity battery capable of up to 810 shots per charge. But all the other models in the a6000 series are rated to take, at best, around 400 photos before the battery drains. (The a6500 is rated for just 310.)
Worse still, your camera will drain even faster if you leave the screen on between shots or make more use of the built-in flash. The Sony NP-FW50 rechargeable battery is therefore an essential upgrade for most models. It's perfect for a long day of shooting, and especially for travel, and will save you from lots of heartache.
5. Tiffen 405UVP 40.5mm UV protection filter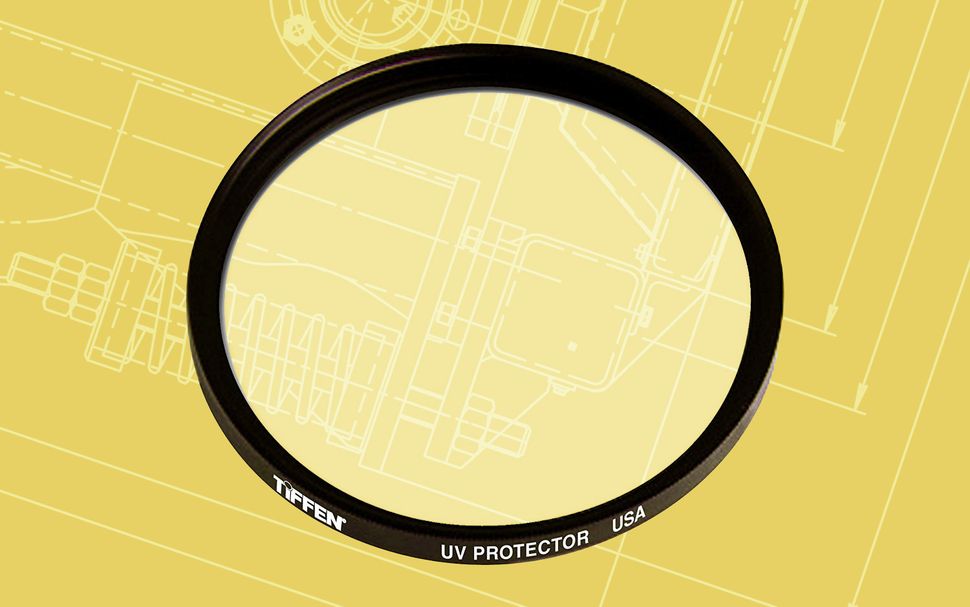 If you're prone to dropping things or you're shooting in dusty or otherwise-harsh environments, a UV filter is a good way to protect your lens. Tiffen's 405UVP 40.5mm UV Protection Filter fits the kit zoom lens for all models of the Sony A6000 series. For other lenses, see the filter sizes specified on their respective product pages.
6. Sony E-Mount 35mm f/1.8 prime fixed lens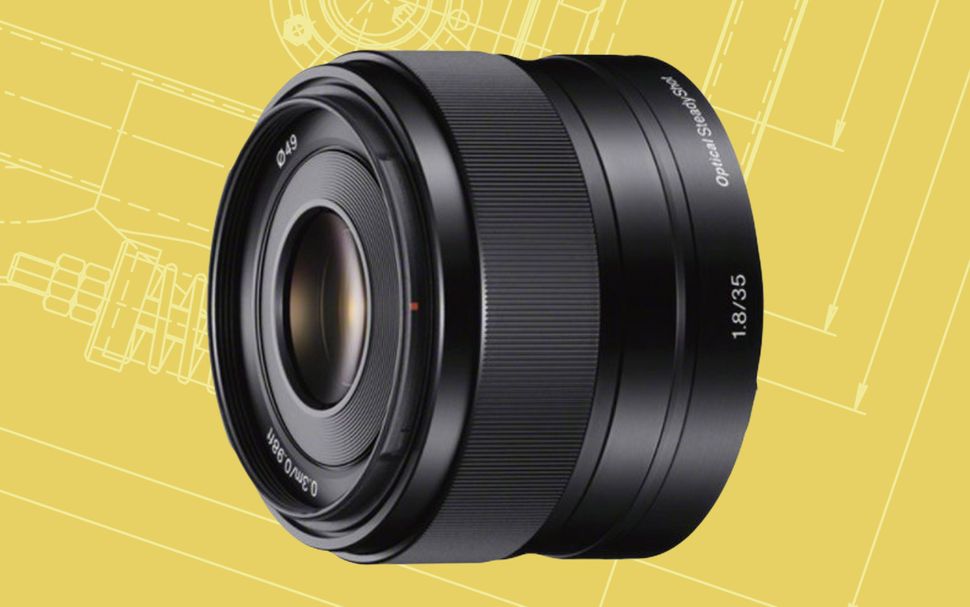 It's not cheap, but the Sony E-Mount 35mm f/1.8 Prime fixed lens is perhaps the first thing you should buy if you want to get the most out of your Sony mirrorless camera.
On a camera this size, 35mm is a "normal" lens that captures the world roughly the way we see it, producing natural-looking shots. It's an improvement over the kit lens, in part thanks to its sharper quality but especially due to its giant f/1.8 aperture, which lets it capture more light and gives it the ability to render lovely soft backgrounds. (Works with 49mm filters.)
7. PCTC screen protector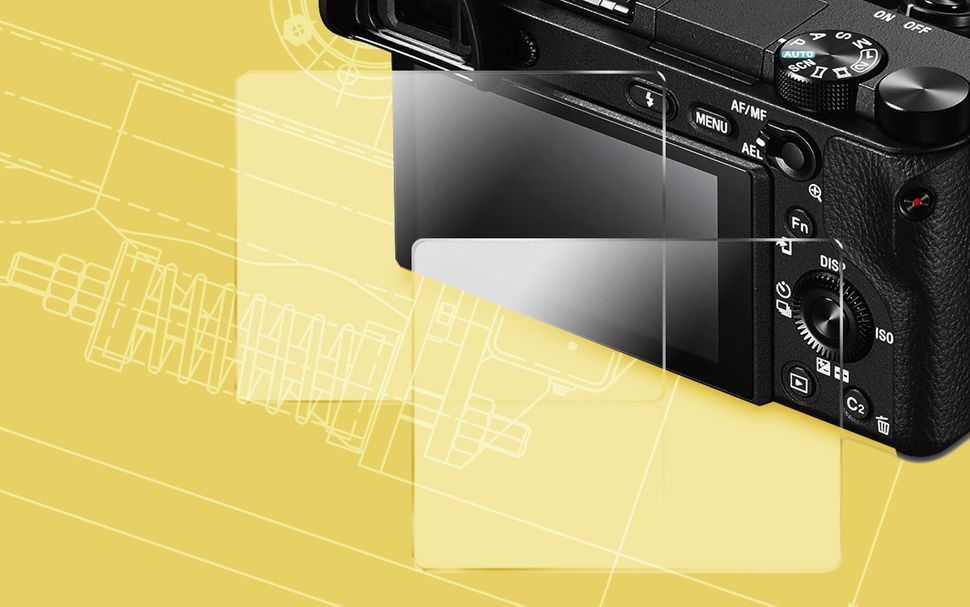 Sony's tilting camera LCDs scratch quite easily, so extra protection is essential. PCTC offers nice tempered-glass covers that won't degrade image quality or impede touchscreen functions on models with the capability. Note: this model is not recommended for the a6500; PCTC makes a different version for that camera.
8. Mcoplus Diffuser flash bounce cards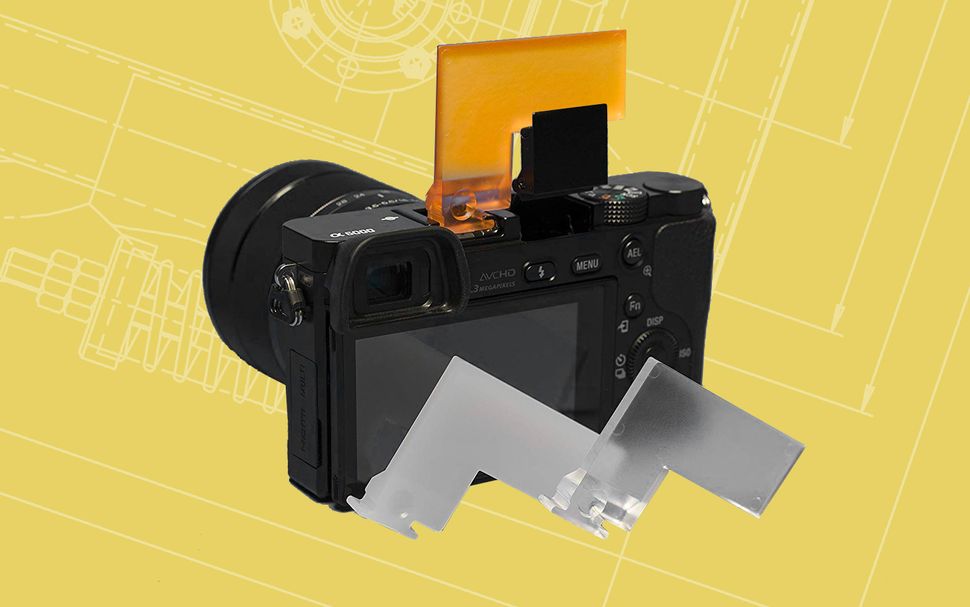 Sony's built-in flash is good in a pinch, but it points straight ahead, casting harsh light on your subjects. The Mcoplus Diffuser Flash Bounce Cards are handy add-ons that tilt the Sony camera's flash up to produce softer lighting — mimicking what add-on flashes can do. The kit includes three options, allowing you to control the intensity and color of the light.
9. LowePro Tahoe BP 150 compact camera backpack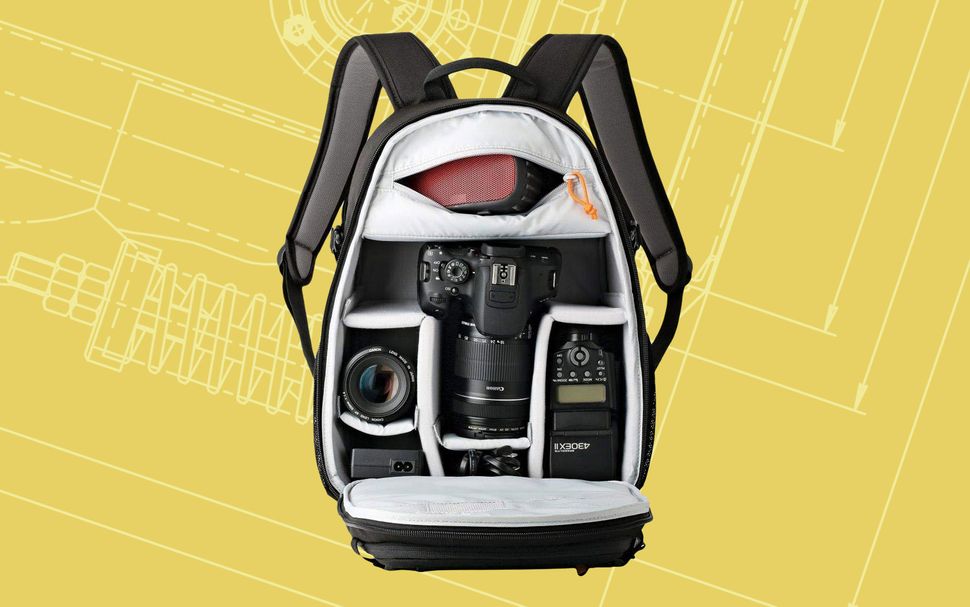 As your gear collection grows, you'll need to upgrade to roomier bags. LowePro's backpack-style Tahoe BP 150 bag has room for several lenses, chargers, external flashes and microphones, along with other kit items. Moveable dividers allow you to create snug nooks for your camera and accessories, and the bag is nicely padded to protect the gear from moderate bumps and drops.
The internal dimensions of the bag measure 10.04 x 5.04 x 14.17 inches, and the laptop compartment is 9.45 x 0.79 x 10.43 inches. The Tahoe BP 150 is available in black with a gray interior, blue, camo, and red.
10. Tiffen 405CP 40.5mm circular polarizing filter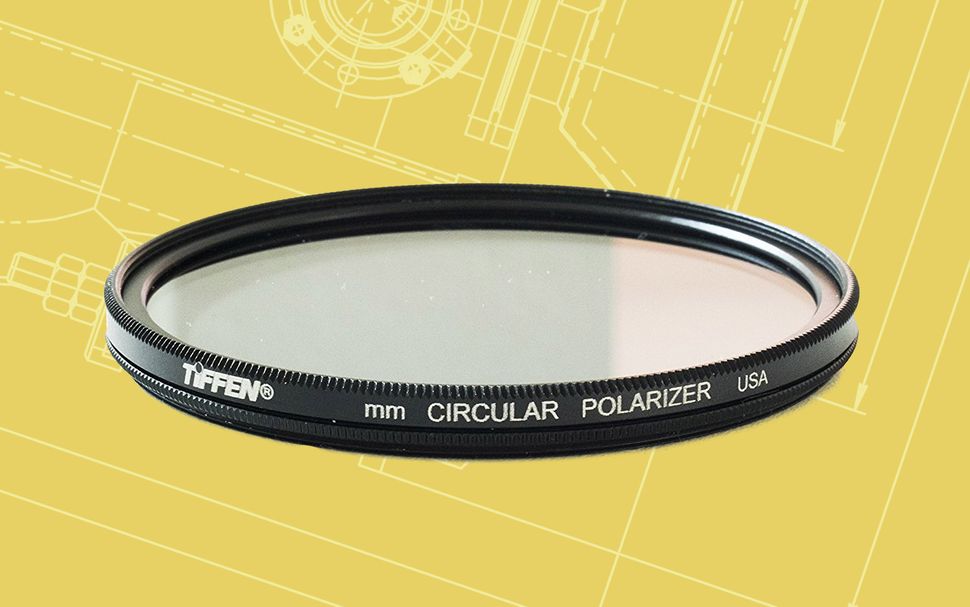 A polarizing filter cuts the glare from bright sunlight, enhances contrast and produces richer colors. Not bad for 20-odd bucks. The Tiffen 405CP 40.5mm Circular Polarizing Filter model fits the kit zoom lens for all models of the Sony A6000 series cameras. For other Sony camera lenses, see the filter sizes specified in our recommendations.
11. Altura Photo Professional Cleaning Kit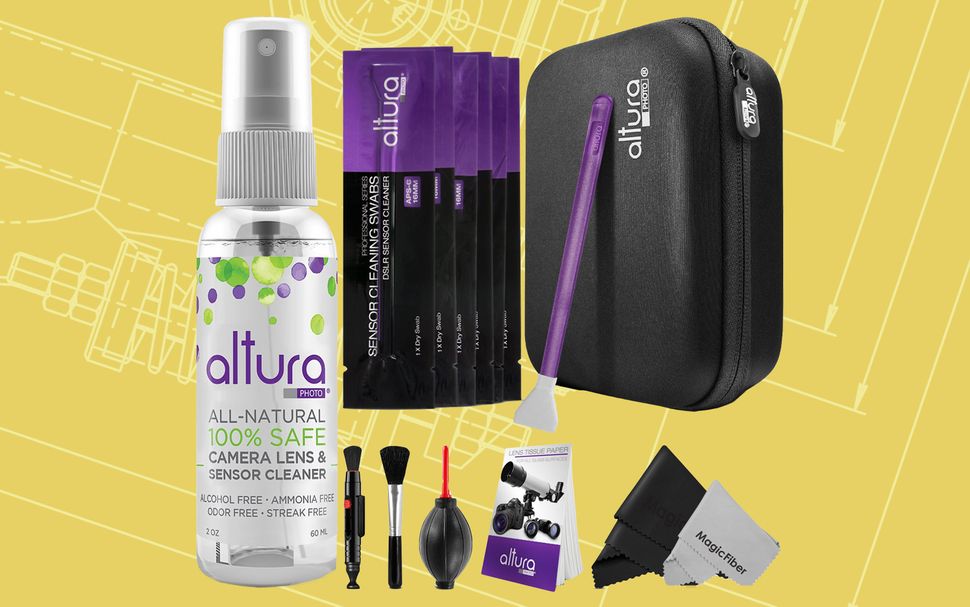 No matter how careful you are, you will get some schmutz on your lenses, as well as on the camera's LCD screen and OLED viewfinder. Altura's Photo Professional Cleaning Kit includes an air blower and lens brush to safely remove dust. Alcohol-free cleaning solution, lens tissue paper and microfiber cloths remove the rest. Altura's kit even has cleaning swabs for the delicate image sensor, in case dust sticks to it during lens changes.
12. PNY 64GB Elite-X Class 10 U3 V30 SDXC memory card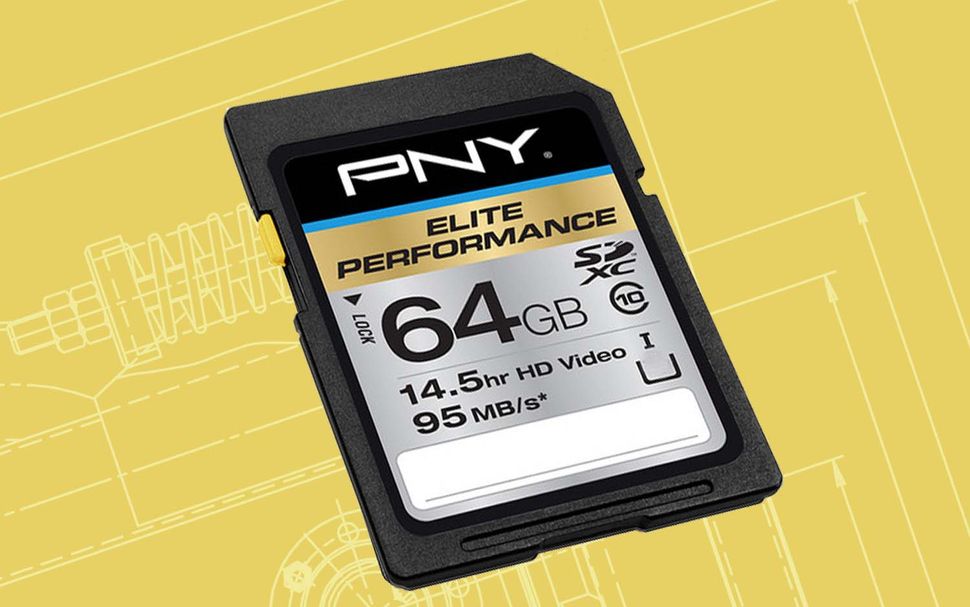 A requisite for any camera is a good SD card to store all your photos and videos. PNY's card provides plenty of storage and speed for capturing photos and movies. Its 100MB/s write speed can easily handle the 4K/UHD video that all but the original a6000 are equipped to record (and this provides future proofing for a6000 owners when they get their next camera).
Note that you need a card with at least 64GB of capacity to shoot in Sony's highest-quality XAVC S video format (even for just HD video), because the required file system needs that much capacity.
13. Sony RMTDSLR2 wireless remote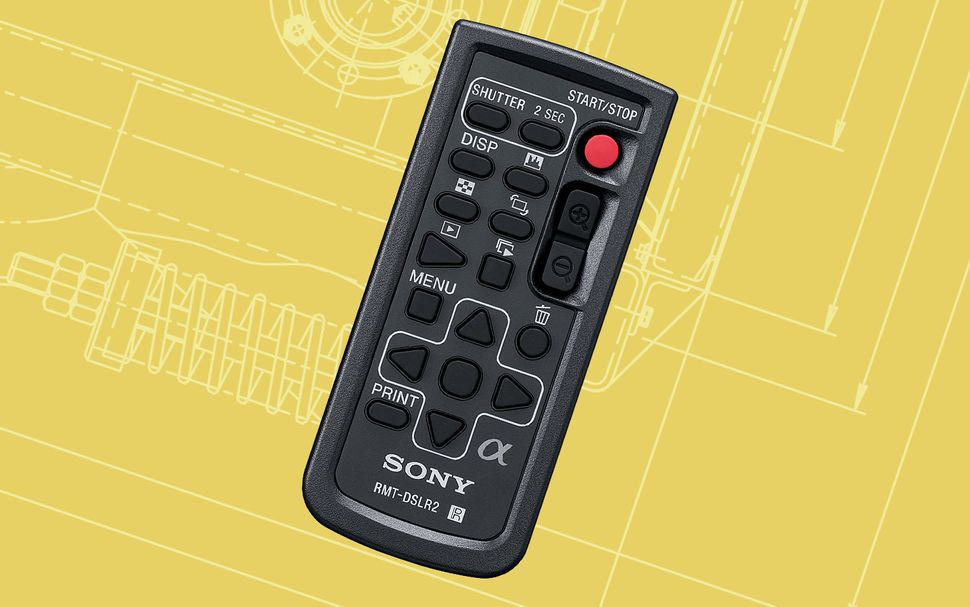 The a6000 line of cameras can be controlled remotely from Sony's Android and iOS apps, but if you want something simpler, try the Sony RMTDSLR2 wireless infrared remote. It allows you to trigger the shutter (immediately or after a 2-second delay) as well as start and stop video recording. This remote supports the a6000, a6300, a6400, a6500, and a6600. Owners of the a6100 will need Sony's pricier Bluetooth remote, the RMT-P1BT, which also works with the a6400 and a6600.
14. Roxant Pro video camera stabilizer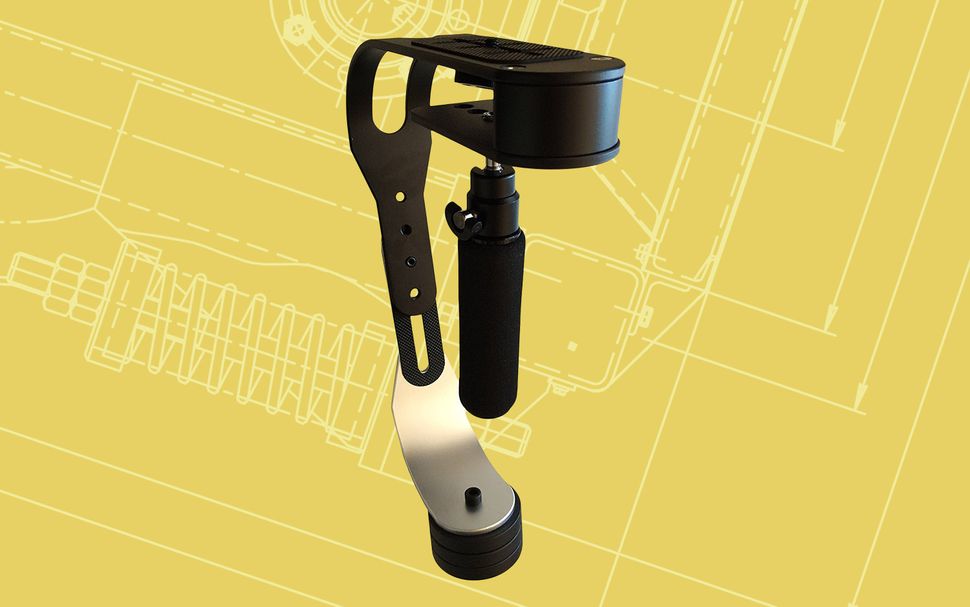 While Sony's mirrorless cameras shoot great video — and some models have image stabilization — their form factor makes the difficult process of handheld video even more awkward. The Roxant Pro video camera stabilizer provides a more suitable grip, plus adjustable weights that help hold the camera steady.
The Roxant Pro supports cameras up to 2.1 pounds; while it's not an active gimbal mount, it's a low-cost alternative for those who want to shoot motion-stabilized video.
15. Sony ECMXYST1M stereo microphone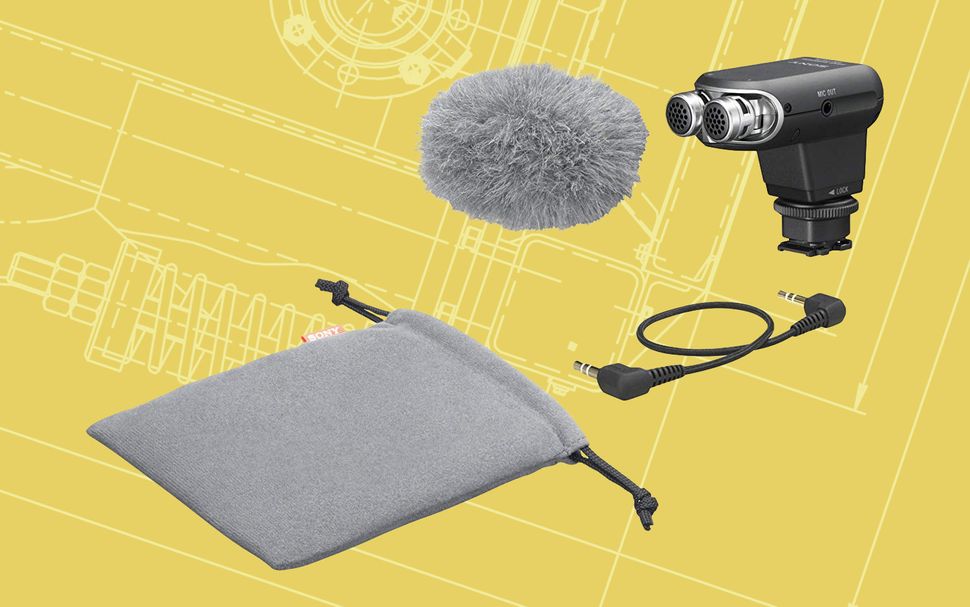 Sony's A6000-series mirrorless cameras capture such good video that it would be a shame to spoil the footage with faint voices or the overpowering whoosh from even light breezes. The Sony ECMXYST1M Stereo Microphone attaches to the camera via Sony's multi-interface shoe. A pair of rotating microphones can be either set wide apart to record a broad soundstage or directed forward to focus on sounds directly in front of the camera. As a bonus, it also comes with a wind guard.
16. Vanguard Alta Pro 263AB 100 tripod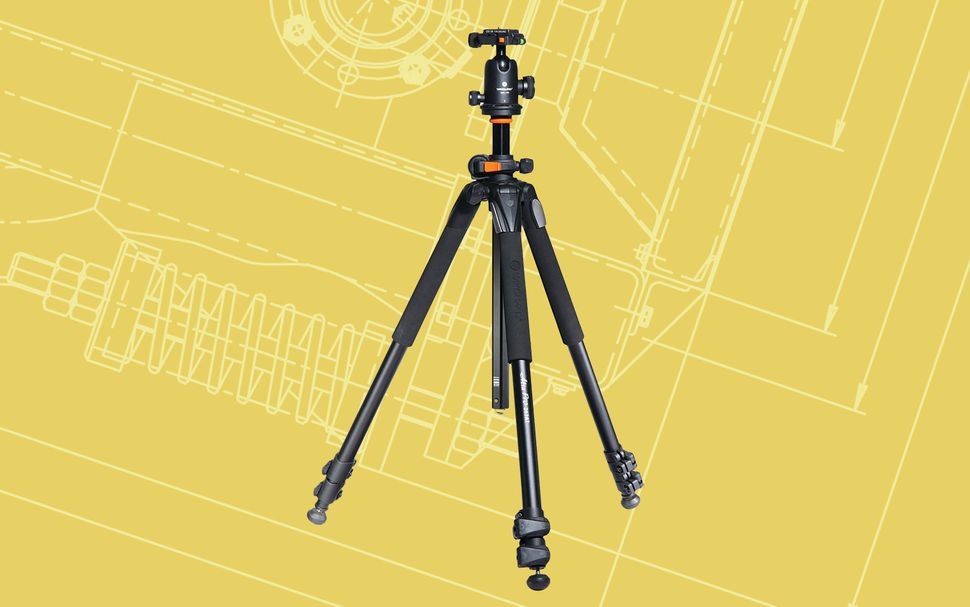 No matter how steady you stand, you can't hold a camera perfectly still for long exposure in low light or at night. Nor can you remain immobile while shooting a video. For that, you need a tripod. The Vanguard Alta Pro 263AB 100 is constructed of sturdy but lightweight aluminum and includes a ball head that rotates 360 degrees and holds up to 15 pounds' worth of camera kit at up to about 5.7 feet high. To get the best stability at different heights, the three legs lock at angles of 25, 50 and 80 degrees.
17. Sony HVL-F32M MI flash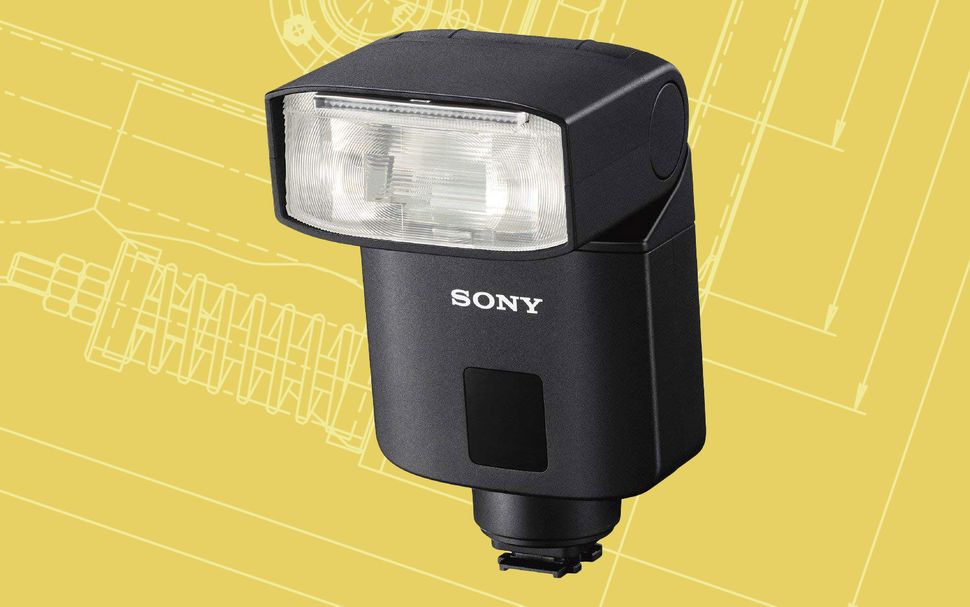 Like all built-in flashes, those on the a6000 series are great for brightening up shadows. But otherwise, they lend a cold look to nighttime photos, and you have a good chance of getting shots of people with red eye. The Sony Sony HVL-F32M flash is far more powerful, and the flash head can be angled upwards 90 degrees to bounce light for a softer effect, or 180 degrees to the right or 90 degrees to the left.
The flash has a respectable guide number of 105 feet at ISO 100 and 105mm, as well as an auto zoom range of 24-105mm on full-frame cameras, expandable to 15mm with the built-in wide-angle panel. It's dust and water resistant, has a recharge time of 0.1 to 5 seconds, and runs on two AA batteries, good for 120-150 flashes.
How to choose the best Sony a6000 accessories for you
Picking the best Sony a6000 accessories largely depends on your needs, but there are a few things we think are essential. For starters, you'll want a good memory card, a spare battery (and charger) and an ultraviolet filter, so that your lenses and your camera are protected from the sun's rays.
If you're planning to do a lot of portrait photography, you'll want to invest in a good lens for the task, as well as decent lighting and a tripod. And you'll also want a bag that can fit all your gear, especially if you have to trek to get to where you're going.
Be sure to check out all of our camera picks:
Best cameras | Best DSLR cameras | Best action cameras | Best waterproof cameras | Best point-and-shoot cameras | Best instant cameras | Best mirrorless cameras | Best cheap cameras | Best GoPro camera | Best GoPro accessories | Best drones | Best 360 cameras | Best iPhone lenses | Best iPhone tripods |DSLR vs. mirrorless | Best Nikon accessories

The best apps and software for editing, managing, and sharing your photos:
Best photo organizer apps | Best photo storage sites | Best photo editing software | Best photo editing apps | Best photo collage apps