Officially, Cyber Monday 2022 has wrapped up. However, some of the best phone deals are still active, which means more opportunities for Aussies in dire need of a smartphone upgrade to snag a phone deal.
It goes without saying that many of the best phones of 2022 are quite expensive, but that doesn't mean you have to pay full retail price. In fact, it's not uncommon for the year's top models to have hundreds of dollars slashed from their RRP.
In Australia, we tend to see great smartphone deals from both retailers and telcos, and that was indeed the case this year, too. Below you'll find the best Cyber Monday phone discounts that are still available after the sale's end date. Be warned — these deals won't last much longer.
Top retailers
iPhone deals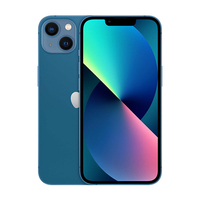 Apple iPhone 13 (512GB) | AU$1,749 AU$1,626 (save AU$123)
Sure, the iPhone 14 is out now, but if you want to save some money you could opt for the still-great iPhone 13, which is now discounted by AU$123 in the 512GB model. Yes, it was cheaper yesterday, but at least you'll still save something. Discount applies to the Midnight, Red, Blue, Green and Starlight colour options.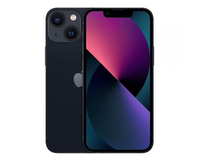 Apple iPhone 13 mini (512GB) | AU$1,749 AU$1,569 at Amazon (save AU$150)
While not as discounted as the iPhone 13 (512GB), the 13 mini is still has a nice little $150 over on the Amazon Apple store. The 13 mini is last generation, but hard to beat in terms of pocket sized, 5G capable, fruit themed smartphone performance.
Android deals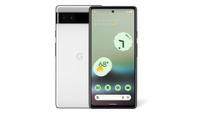 Google Pixel 6a (128GB) | AU$599 at Telstra (save AU$150)
The Pixel 6a was only released in July 2022, so is the latest generation of the a series phones. While always more affordable than the Pixel 6 and 7, the 6a is now AU$150 off at Telstra, which is admittedly a hundred bucks more than it was yesterday.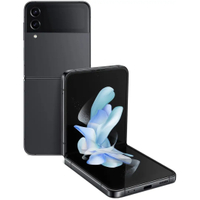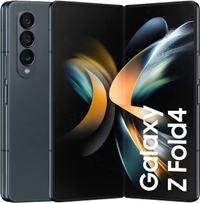 Samsung Galaxy Z Fold 4, 512GB, Green | AU$2,649 RRP AU$2,233 at Amazon (save AU$416 with code)
The ultimate foldable flagship, Samsung's Galaxy Z Fold 4 is now available at Amazon with a nice discount, which is appreciated given how expensive it is. A big improvement over last year's model, the Z Fold 4 now carries a flagship-level camera and a number of design refinements. Add code GALAXYZ at checkout and you'll save an additional AU$200, taking AU$416 in total off this one.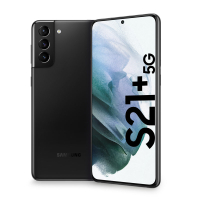 Samsung Galaxy S21 Plus, 256GB, Black| AU$1,649 AU$1,099.99 at Mobileciti eBay (save AU$550 with code)
While the Galaxy S21 Plus is one of Samsung's flagships from last year, it's still a flagship, which means it's got an incredible display, excellent camera and stacks of power. Right now, you can pick it up from Mobileciti's eBay store with a solid AU$550 slashed from the RRP if you apply code SNSNOV at checkout.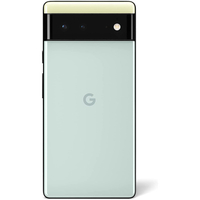 Google Pixel 6, 128GB, Sorta Seafoam / Stormy Black | AU$999 AU$740.05 on Amazon (save AU$258.95)
It may have been superseded by the Pixel 7, but there's still plenty of fight left in the Pixel 6. Now discounted to AU$779 on Amazon via a third party (shipping from Amazon though and Prime eligible), you can receive an additional 5% off by checking the 'apply 5% voucher' box, bringing the price down to AU$740.05.
Best Cyber Monday telco deals
Cyber Monday phone deals — what you should know
Every Cyber Monday, phones of all brands will usually receive significant discounts, with the biggest savings often going to the previous year's models. That said, It's still common to see hundreds of dollars slashed from the latest models.
Additionally, it's important to take note of what kind of stock is being offered. Sometimes the discounted phones are unlocked, while other times they have some carrier deal attached to them.
You may also see international stock with big discounts applied, though you should always make sure the phone in question is compatible with Australia's networks and is backed by warranty.
Should I buy a phone on Cyber Monday?
Typically, Cyber Monday is one of the best times to buy a phone, either unlocked or tied to a telco. It's quite common to see hundreds of dollars slashed from the biggest brands, including Apple and Samsung.
If you're in the market for a new phone in 2022, the Black Friday / Cyber Monday weekend is a great time to upgrade.
How do I get the best Cyber Monday phone deals?
The best course of action is to search around for the best Cyber Monday phone deals. That may mean sifting through dodgy or deceptive sales, but it's good to get an idea of what prices your desired phone is going for at multiple retailers.
That said, you shouldn't wait too long, because a truly great deal will only last as long as the amount of stock that's available from any given retailer. Our advice is to make sure to keep an eye out on stock levels wherever that information is offered.