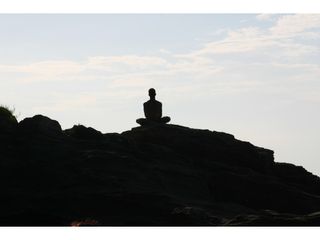 Best Stress Relief Apps
As part of Apple's Worldwide Developers Conference, the tech giant announced an upcoming Breathe app for guided breathing exercises to help relieve stress and promote mental well-being. It is far from the only such app on the market. In the App Store you'll find a variety of guided meditation and stress relief app, but how do you know if they are any good? Check out our list.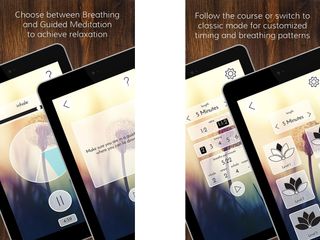 Relax (Android, iOS) (Free, $2.99)
Saagara has a wide variety of good yoga apps, but also has its own guided breathing and meditation app, Relax (Android, iOS). The app eases users into guided meditation and breath control exercises in short exercises from 5 to 8 minutes long. In addition to the pre-built exercises, Relax also allows user to create customized courses with a variety of built-in music tracks, backgrounds and breathing patterns. An in-app purchase unlocks additional modules.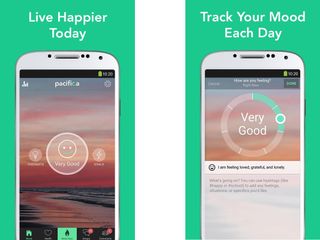 Pacifica
De-stress, cope with anxiety and get the negativity out of your life with Pacifica (Android, iOS). This habit-forming app teaches users to be mindful of their emotional well-being. A daily mood tracker is designed to help you log your emotional state, with text notes to help you review the things that set you off, make you happy or help you cope. Daily tasks such as guided meditations, thought analysis and other mini-activities use a combination of cognitive behavioral therapy and relaxation techniques help break the anxiety cycle and relax. Signing up to a premium subscription unlocks unlimited use of Pacifica's activities, as well as private messaging features.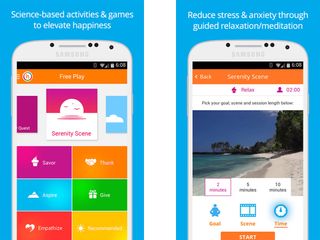 Happify
Happify (Android, iOS) focuses on building your emotional intelligence to build a positive outlook on life. Through short mini-games, quizzes, guided meditations and other activities, Happify aims to reinforce "happiness skills" such as thankfulness, empathy, giving and serenity. Free users gain access to a series of guided tracks aimed at a particular objective, such as coping with stress and self-confidence. Subscribers gain access to more activities, additional guided meditations and other features.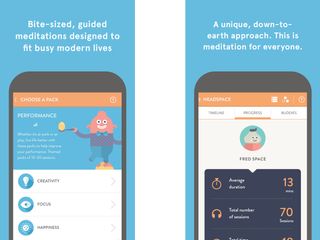 Headspace
Headspace (Android, iOS) builds on scientifically proven meditation techniques to build health and happiness. The free app provides users with the basics of meditation and mindfulness training with a 10 x 10 (10 minutes everyday for 10 days) course, with more themed meditations for a variety of aims available to premium subscribers. The app tracks your progress, and allows users to set reminders, as well as download sessions for offline use.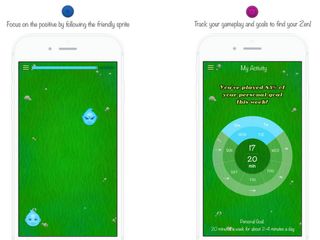 Personal Zen (iOS)
Personal Zen uses a technique called attention-bias modification to help reduce anxiety in its users through a simple mini-game. Players attempt to trace the trail of a happy-faced sprite, while simultaneously avoiding the angry-faced one, teaching players to avoid threatening stimulus and focus on happier ones. While the premise sounds wonky, studies indicate that it actually works. Give it a try yourself and see.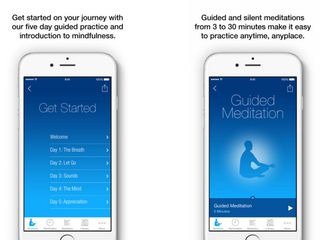 The Mindfulness App (Android, iOS)
The Mindfulness App (Android, iOS) helps users get into the habit of calming meditation by presenting users with an introductory course to mindfulness and meditation. Users can choose from guided and silent meditation modules of varying length, which you can further customize, along with time and location-based reminders to make meditation a daily habit. In addition, a premium library includes a variety of more specialized meditations, which can be purchased individually, or accessed with a premium subscription.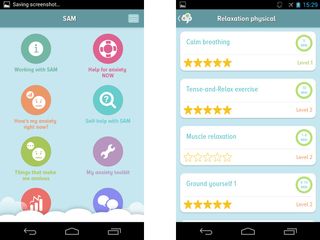 Self-help for Anxiety Management (Android, iOS)
A constant struggle against anxiety and self-doubt can be a crippling experience. Self-help for Anxiety Management (Android, iOS) or SAM is a mobile app aimed at providing assistance and proven psychological aids to those struggling to control anxiety attacks, wherever they go. SAM features easily navigable menus that provide users with a variety of tips, articles and useful exercises, with ease of access and usability in mind.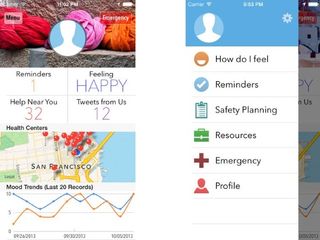 ReliefLink (iOS)
While primarily intended as a suicide prevention and awareness app, ReliefLink also functions as a great mental health awareness tool. In addition to safety planning, reminders and emergency contacts, ReliefLink comes with a handy mood logging journal for easily recording how happy or down you feel as well as a selection of guided meditation, mindfulness training, relaxation techniques and relaxing music.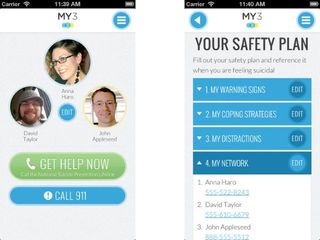 My3 (Android, iOS)
In a similar vein, MY3 (Android, iOS) is targeted squarely at those who are depressed or suicidal. At its core, the app tries to keep you connected to your core network, asking you to choose three close contacts such as friends, family, loved ones or your therapist that you feel comfortable reaching out to whenever you feel down. In addition, MY3 helps you build your own Safety Plan, asking you to think through and list your own warning signs, coping strategies and distractions, and your support network, so that you can easily act when you recognize your warning signs. In addition, the app includes a wealth of suicide prevention resources and contact information for the National Suicide Prevention Lifeline.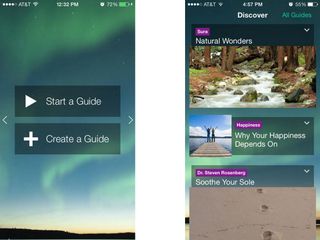 GPS for the Soul (iOS)
Huffington Post's GPS for the Soul app aims to help users recenter themselves through short guided meditation guides as well as inspirational articles. Each 'guide' (meditation aide) comes with a series of themed inspirational lines, soothing imagery and music, as well as a breathing pacer. Users can choose from a variety of pre-built guides, as well as create their own by writing down their own inspirational quotes, as well as choosing music and images from their media library.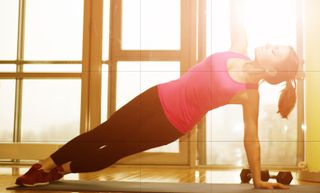 Get More Mindful
Before you get started, read about the science behind meditation, mindfulness and breathing. If you're looking for similar health and well-being apps, check out our rundown on some of the best yoga apps and sleep monitoring apps on Android and iOS, as well as Tom's Guide's reviews of leading heart rate monitors.