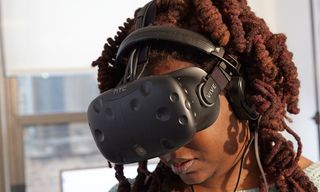 Best HTC Vive Games
If you've just received your HTC Vive, you're probably wondering what to do first after measuring your room and plugging everything in. After all, Steam VR currently has more than eight pages of content to explore. So where to start? Should you shoot down alien space pirates, infiltrate an enemy base or explore the depths of the sea? The following games are our top recommended titles to get you off to a fun, exhilarating start.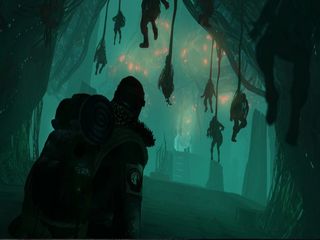 Edge of Nowehere ($39.99)
It's been said that a dead Chtulhu waits dreaming in his house. In Insomniac Games' Edge of Nowhere, you'll find that terrifyingly untrue. As explorer, Victor Howard goes in search of his missing fiancee in Antarctica, you battle against the elements and the face of madness in the pursuit of lost love.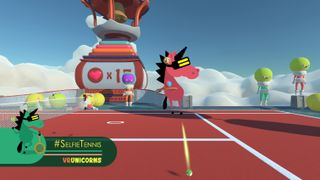 #SelfieTennis ($19.99)
In just about every sport, your biggest competitor is yourself. #SelfieTennis takes a silly approach to this mantra, allowing players to engage in a fast-paced tennis match with themselves. Simply hit the ball over the net and you'll be transported to the other side, just in time to return the shot. In our experience, the longer the volley, the more competitive you'll become. However, at the end of the day there can only be one winner — and that's you.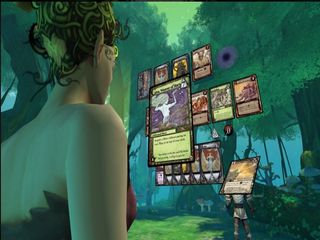 Acension VR ($9.99)
The popular deck-building game has arrived on VR. Starting off with a small deck of cards, players must use strategy to defeat monsters and other gamers to earn better cards. It's an epic game of skill, wits and just a touch of luck that offers hours of replay value. Social gamers will enjoy the cross-platform multiplayer along with fully animated avatars for voice chat.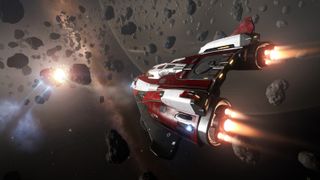 Elite Dangerous ($29.99)
Does engaging in intense space combat and negotiating trade of extraterrestrial goods get your mojo pumping? Then Elite Dangerous is for you! Originally launched in 2014 as a traditional video game, the massively online multiplayer title has made the leap to VR. Set in the year 3302, players start with a small ship and try to make a living in a realistic take of our Milky Way galaxy by any means, including trading, assassination, mining or bounty hunting. And if that isn't enough, William Shatner has signed on to voice your computer's vocal responses in a new add-on.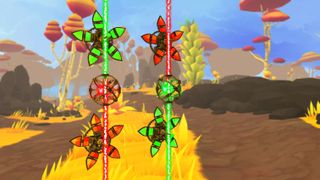 Carpe Lucem ─ Seize The Light VR ($14.99)
Sometimes you want to challenge your mind instead of your itchy trigger finger. In those cases, we recommend Carpe Lucem ─ Seize The Light VR. The puzzler tasks gamers with redirecting colored lights to their corresponding mechanical flower buds to make them bloom. You'll reposition the lights by figuring out where to place the allocated pipe parts. As the puzzle become increasingly difficult, you'll appreciate the ability to walk around in a 360-space for a new, potential conundrum-solving view.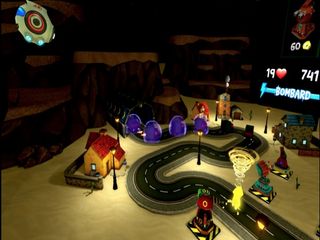 Evil Robot Traffic Jam ($9.99)
Evil Robots are futzing up traffic all over the world and it's your job to stop them. In Evil Robot Traffic Jam HD, you'll set up defenses including Frost Towers, Rail Guns, Missile Towers and orbiting battle cruisers to stop the mechanized menaces in their tracks. Defend the planet and make the getting from point A to point B safe again.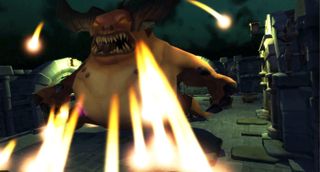 A Legend of Luca ($19.99)
This game is a crawl — a dungeon crawl, that is. A Legend of Luca brings the randomly generating awesomeness of the Rogue-Like to virtual reality. The title tasks gamers with making their way through a dungeon searching for all manners of treasure while sending hordes of goblins and ghouls to the afterlife. As you explore, the Vive's room-tracking tech will allow you to physically walk through the rooms.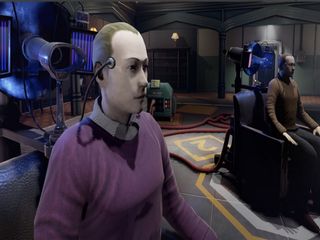 The Assembly ($29.99)
How far would you go for in the pursuit of scientific/medical progress? How far is too far? These are some of the questions you'll have to answer as you play The Assembly. In this first-person interactive story, you'll play as two characters as they make their way through The Assembly, a morally ambiguous organization. The decisions you make throughout the game will have wide-ranging repercussions on the world. Choose wisely or you'll become a destroyer rather than a savior.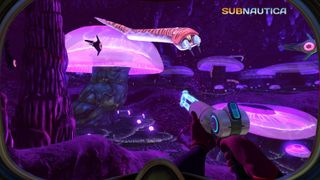 Subnautica ($19.99)
You won't find singing crabs and mermaids full of longing under this sea. In Subnautica, you're the lone survivor of a crashed ship on an aquatic alien planet. You'll have to collect food and resources while avoiding the local wildlife to survive. In addition to not becoming something's next meal, you have to keep yourself properly hydrated and oxygenated, as well as fed.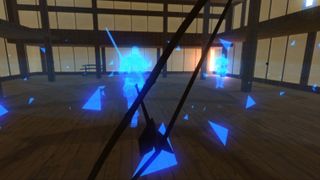 Holopoint ($7.99)
Ever wonder what would happen if William Tell had to battle a swarm of ninjas? With Holopoint, you can find out. Armed with a simple bow and arrow, you'll have to make your way through waves of samurai and ninja without being sliced and diced to pieces. Play long enough and you'll begin to notice you're moving in rhythm amid a deadly dance battle.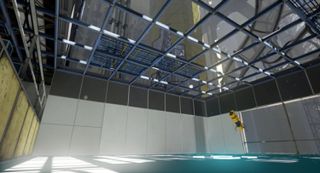 Portal Stories: VR (Free)
It's not Portal 3, but we'll take it. Portal Stories VR is a community mod that features a mini-story with 10 brain-racking physics puzzles to conquer. However, this time around, you'll have the added challenge of navigating Aperture Science's vast labs in 360 degrees while moving around. But never fear, you'll have the new "Aperture Science Instant Teleportation Device" and "Aperture Science Apparatus Retrieval Tool" to help you conquer the game's befuddling (and sometimes deadly) puzzles.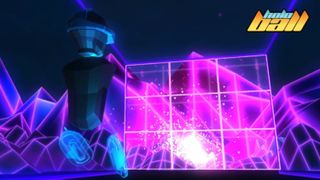 HoloBall ($9.99)
If "Tron" and the sport jai alai had a virtual baby, you'd probably get HoloBall. Players descend into an action-sports game in which you have to hit a glowing ball past your opponent. Sounds simple enough, but as the difficulty increases, you'll have to master trick shots to curve the ball around or power it through to the goal.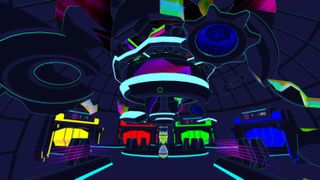 Yon Paradox ($2.99)
Set in a cyberdimension, Yon Parado is a survival puzzle title in which you work to repair a broken time machine through a series of puzzles. However, as you progress, the machine will emit periodical time rewinds, which will create past versions of yourself that you must avoid in order to prevent a game-ending paradox.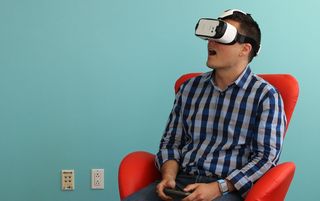 Play More Great VR Games
Be sure to check out our picks for Best Oculus Games So Far and the Best Samsung Gear VR Games for more fun in virtual reality.