20 of the Hottest Video Game Hunks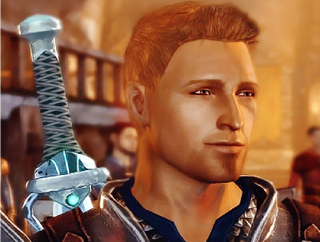 Introduction
From Alucard to Alistair, today's slideshow brings you 20 of the hunkiest heroes in gaming. Va-va-va-video games!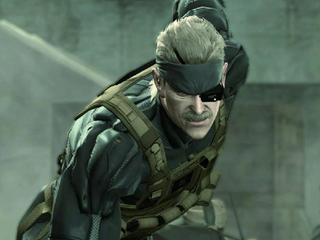 Solid Snake ("Metal Gear" series)
Here's a guy who only gets better with age. Solid Snake used to look like the '80s threw up on the '70s, but in recent games he's officially graduated to hot old man.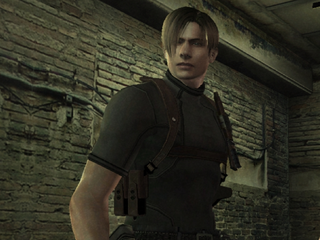 Leon Kennedy ("Resident Evil" series)
In a zombie-infested apocalypse, Leon Kennedy's face is a ray of '90s boy band sunshine. His bangs alone could melt even the most T-virus infected hearts.
MORE: 20 of the Hottest Video Game Women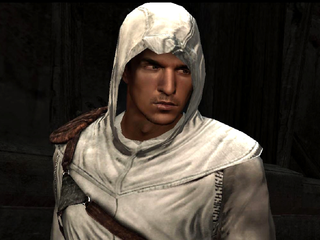 Altaïr ("Assassin's Creed" series)
The dark, brooding hero of the first "Assassin's Creed" edges out his alter egos Ezio, Connor and Desmond Miles by just a little. What can we say? Altaïr is our shining star.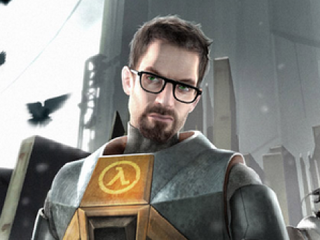 Gordon Freeman ("Half-Life" series)
It isn't easy to look this good in a goatee, but sexy scientist Gordon Freeman from the "Half-Life" series pulls off the look in spades. He may not have much to say, but if he could talk he'd tell you he's been wearing those glasses since before the hipsters.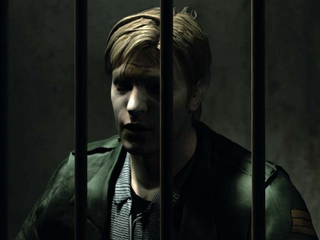 James Sunderland ("Silent Hill 2")
OK, so his neighborhood is a nightmare, and he might be (spoiler alert) a bit unhinged, but that doesn't stop James Sunderland from being the handsomest dad on this list.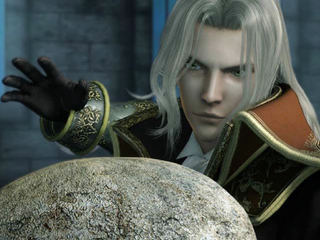 Alucard ("Castlevania" series)
Adrian Fahrenheit Tepes, aka Alucard, is half-vampire, half-human and all Victorian steampunk charm. The only thing more killer than this cool blond's demonic parentage is his fashion sense.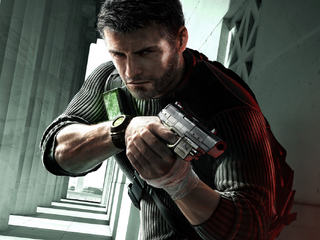 Sam Fisher ("Splinter Cell" series)
Video games may not be lacking in unshaven Anglo-Saxon military types, but Sam Fisher could give 'em all a run for their money. The only thing better than this former Navy SEAL's broad shoulders is his permanent facial scruff.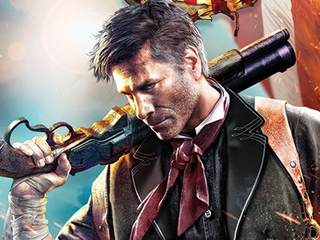 Booker DeWitt ("BioShock Infinite")
If Troy Baker's voice acting isn't enough, the rare glimpses of Booker's face in "BioShock Infinite" should seal the deal. Booker may not have a clue when it comes to the world of "BioShock," but we certainly know what it means to be enraptured.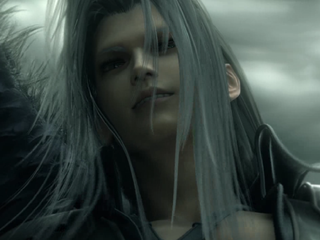 Sephiroth ("Final Fantasy VII")
If long, flowing silver hair and psychotic mother issues are your thing, then look no further than Sephiroth, the malevolent villain of "Final Fantasy VII." He may have been angling to destroy the world, but his worst crime is stealing fangirls' hearts.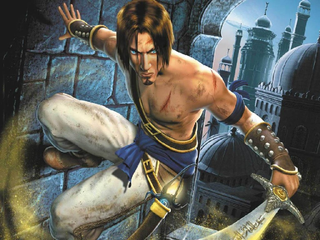 The Prince of Persia ("Prince of Persia" series)
From shining prince to emo punk, the Prince has gone through more looks than BroShep, but that hasn't stopped this parkouring, princess-rescuing peach from leaping onto our Hottest Gamer Hunks list.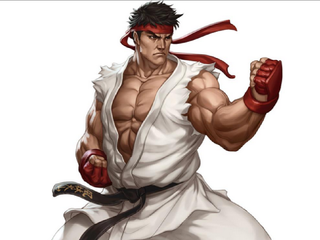 Ryu ("Street Fighter" series)
No doubt about it, the unofficial crown prince of fighting games talks softly and walks with a big hadouken, but those dark eyes and big muscles make us feel like our hearts have been KO'd.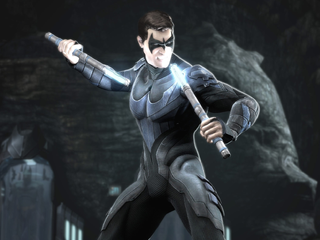 Nightwing/Dick Grayson (various)
Getting his start in comic books as one-time Robin, now Nightwing, hasn't stopped Richard (Dick) Grayson from parading his perfect body through a series of superhero games like "Injustice: Gods Among Us."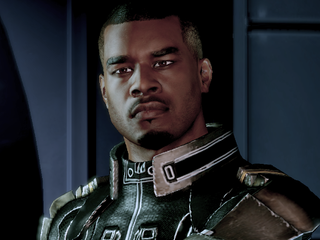 Jacob Taylor ("Mass Effect" series)
Why, Jacob? Why did you break our heart? We spent hours wooing you and your beautiful serious eyes in "Mass Effect 2," but no matter what we say you refuse to rejoin the party in "Mass Effect 3."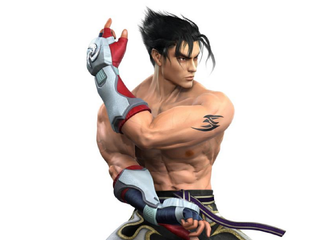 Jin Kazama ("Tekken" series)
We're pretty sure Jin doesn't like to wear shirts. We're also sure we don't mind. The only thing hotter than this "Tekken" protagonist's temper is his martial arts-honed body.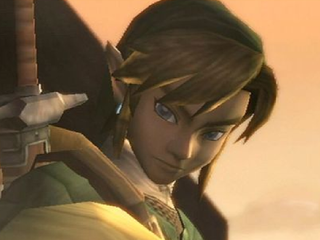 Link ("Legend of Zelda" series)
Link has appeared many times throughout the long-lived Legend of Zelda franchise, sometimes as a young boy and sometimes as a hunky teen. When he's legal, Link is always on the hottest videogame hunks list: this strong-and-silent type's elfin beauty is matched only by his skill with a sword.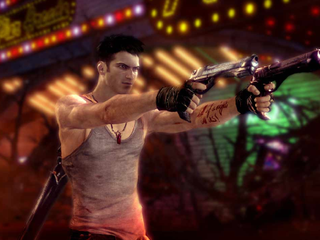 Dante ("Devil May Cry" series)
The recent "Devil May Cry" reboot de-aged this snarky, swaggering demon-hunter and turned his hair from silver to black, but Dante will get sick of pizza before we get sick of Dante or his never-ending quips.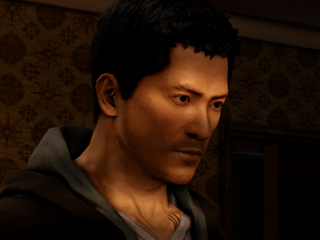 Wei Shen ("Sleeping Dogs")
We love it when a good boy goes bad, even when it's just a ruse to catch the real bad guys. With those stunning looks Wei Shen can place us under arrest anytime.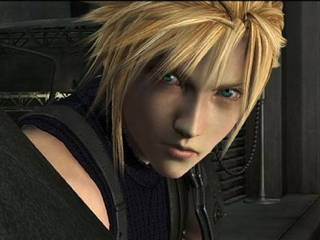 Cloud ("Final Fantasy VII")
Final Fantasy has given us a lot of gorgeous men in the series' long life span, but Cloud narrowly beats out his fellow hunky heroes. That impossibly spiky hair, that mysterious past, that crippling anxiety lurking just below the flawless surface—what's not to love?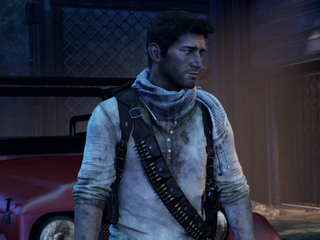 Nathan Drake ("Uncharted")
The swashbuckling hero of the "Uncharted" series could write the book on charming rogueishness. Then lose the book for a thousand years, and then find it again. Plus, he's voiced by actor Nolan North. Is there really anything more to say?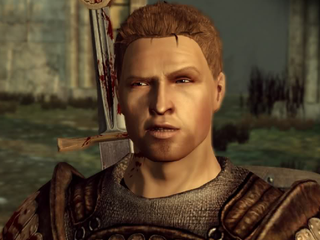 Alistair ("Dragon Age: Origins")
Funny, loyal, sarcastic, beautiful Alistair. Who among us can say she didn't make a pass at you in "Dragon Age: Origins"? It took us hours of choosing all the right dialogue options to get Alistair to fall in love with us, but only seconds to get us to fall in love with him.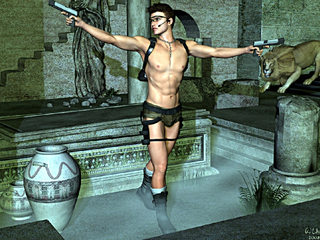 BONUS: Lawrence Croft
Lawrence Croft, a gender-swapped version of Lara Croft from the "Tomb Raider" series, is an unofficial fan creation first posted in the blog Video Games Made Me Gay, but even if he's not a real video game heartthrob it won't stop us from making our hottest gaming hunks countdown.
Part social critique, part plain-and-simple eye candy, Lawrence Croft makes objectification look good.