13 Free Software That Encrypt Your Data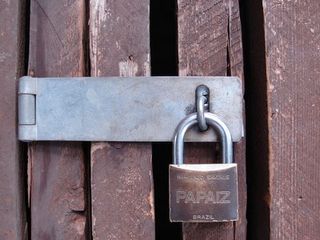 We All Have Our Secrets
Everyone with important information relies on computers to create, record, store, and manage their data. With most computers connected to the internet, access can happen right under your nose.That's where data encryption software comes in. By scrambling your data so that only you—or anyone else with the proper virtual keys—can work with it, you can control access to your proprietary information.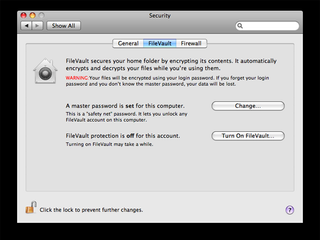 FileVault
Included in all Mac OS X PCs, FileVault is Apple's "on-the-fly" encryption system. It keeps the data on your drives encrypted, unscrambling them whenever you access your files. The process happens in the background, so you'll never have to manually enter a password or key phrase as you work on your computer.Like the other items on this list, FileVault provides great protection. But if someone else acquires your Mac OS X user account password, they'll have the master key and be able to view your data the same way you do. So keep that password secret!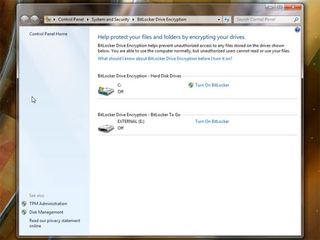 BitLocker
This is Microsoft's version of FileVault, but it's only available on Ultimate and Enterprise editions of Windows 7. BitLocker essentially works the same way, unscrambling data as you access your files on the PC, while keeping everything encrypted so that casual observers can't see the information stored on your computer. It also has the same vulnerability: knowledge of your Windows password provides full access.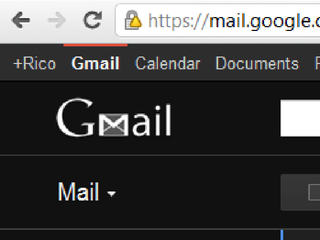 Default HTTPS Access for Gmail
Although it runs entirely online, Gmail is still based on software, which is why we're including it on this list. By default, the popular web email service uses the HTTPS protocol. It's a security provision for web browsers that makes sure your data is encrypted before it's routed through the numerous servers that make up the internet. By extension, HTTPS in Gmail ensures that, even if someone intercepts your emails, they won't be able to view their contents.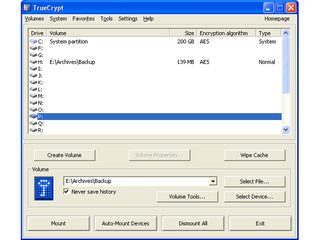 TrueCrypt
In at least one way, TrueCrypt is better than FileVault and BitLocker, because it provides plausible deniability. It encrypts data in a way that's not obvious. You can claim with a straight face that you have no encrypted data on your drive, because anything processed by TrueCrypt appears as random data that would normally exist on your typical computer. TrueCrypt can even create a decoy OS on your PC, which you can provides access to under duress and through the scent of the real OS which contains your sensitive data.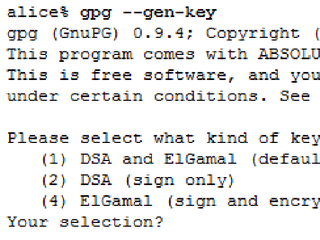 The GNU Privacy Guard
Abbreviated as GnuPG, this software uses the Pretty Good Privacy. It's an encryption standard that not only scrambles your data, but lets you tag it as your own. This is a crucial feature for people who need to know that the information they've received actually comes from you. This built-in authentication functionality ensures that no one else can pretend they're you—and important aspect for maintaining data security. Unfortunately, you'll need a front-end (another program to make GnuPG's features more accessible) if you want to maximize this utility.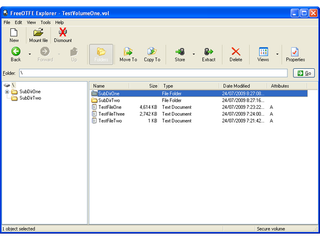 FreeOTFE
Before there was BitLocker, there was FreeOTFE. The software provides the same "on-the-fly" encryption as FileVault and its Microsoft counterpart, and works best with older versions of Windows. FreeOTFE was also developed with support for Windows Mobile—the precursor to Windows Phone 7. Though this utility also works with lower-end, BitLocker-void versions of Windows 7.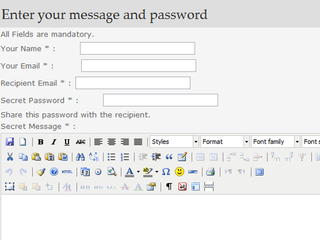 Lockbin
Most people rely on email without realizing that for every message they send, a copy of it ends up on a web server somewhere. That's where Lockbin comes in, a free service that lets people send emails and private attachments without "persistence". When your recepient deletes that email you've sent, Lockbin clears copies of it from its server. Messages that have been opened are deleted after 24 hours from the server as well. And as Lockbin's FAQ says: "Uncollected messages are automatically destroyed after six months."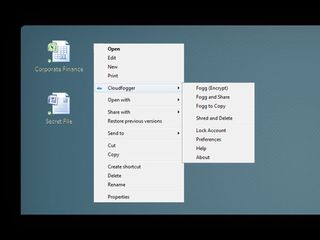 Cloudfogger
Many people use Dropbox to store important files online, so that they're accessible on most kinds of PCs and internet-enabled devices. Less known is the fact that services like Dropbox also encrypt the files stored on its servers, so that only those with the correct password can access them. Cloudfogger is a service similar to Dropbox, and provides the same level of security. The only drawback? Cloudfogger isn't as widely supported as Dropbox, so you may not be able to access your files on your smartphone.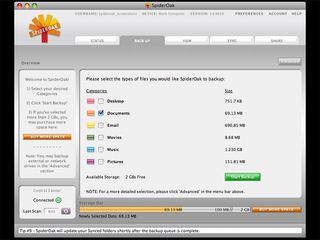 SpiderOak
Here's another service just like Cloudfogger. Store your files "on the cloud", so that you can access them on any computer as long as you know the right password.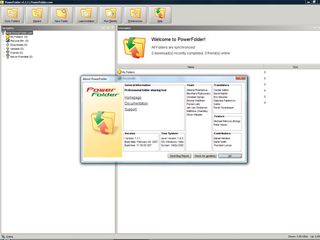 PowerFolder
We believe in choice, so here's another cloud-based service just like Cloudfogger and SpiderOak. Again, it's all about encrypting your files and storing them on a secure web server, so that you can access them even when away from your home or work PC.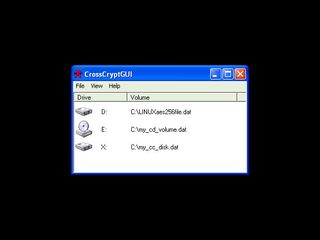 CrossCrypt
Just like BitLocker and FreeOTFE, CrossCrypt provides "on-the-fly" drive encryption on Windows PCs. The key difference: this software only works on Windows XP and 2000.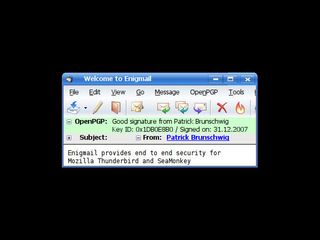 Enigmail
Is Mozilla Thunderbird your email client of choice? Enigmail is an extension that provides PGP functionality. Just like GnuPG, Enigmail not only protects your data, it validates you as its source.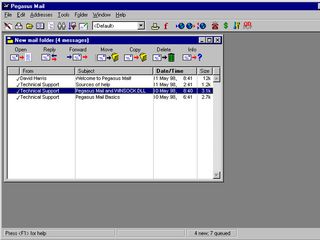 QDPGP
If you don't use Thunderbird, but use Pegasus Mail, here's the plugin that provides data encryption and security for your email.