20 of the Best Windows Phone 7 Apps So Far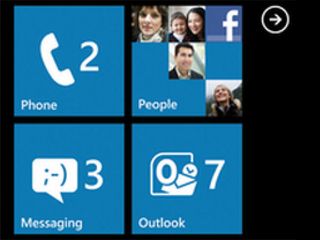 Getting A Feel For Windows Phone 7
Like you, we're still feeling our way through Microsoft Windows Phone 7, and what it means for smartphone users. From what we've tried out so far, here are twenty apps that should be worth the download. If you're a new of the OS, the following should prove useful at best, and entertaining time-wasters at worst.
Take note that we intentionally limited this rundown to free apps, and that we're also open to your suggestions. If you think we've missed an important app here, feel free to recommend it in the comments.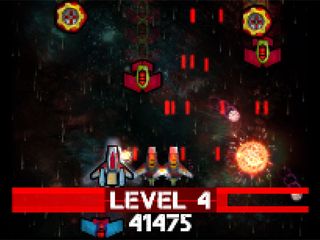 Impossible Shoota
Download Impossible Shoota
Like many other top-down space-shooter games, Impossible Shoota keeps it simple. You don't even have to push a button to fire! Tilt the phone to the left or right to dodge enemy fire, and teleport away from dangerous crowds by tapping on the screen. Grabbing the orbs that appear with each enemy death levels you up, and makes more powerful level ups available. How long can you, the last survivor of your defeated race, last against endless waves of enemies?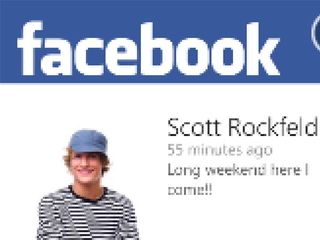 Facebook
Download Facebook
Unless you want to miss out on what your friends and family are doing on the popular social networking site, the official Facebook Windows Phone 7 app is a must-have. Then again, if you'd rather spend your time interacting without the filters (or misleaders) of the online world, give this app the pass.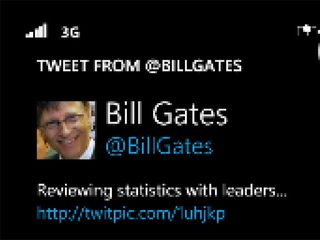 Seesmic
Download Seesmic
Here's another "must-have" app for avid netizens, specifically those who want to stay on top of their favorite producers of 140-character snippets of wisdom. Seesmic goes beyond the official Twitter Windows Phone 7 client. It lets users manage multiple Twitter accounts, follow conversations, and remain aware of trending topics.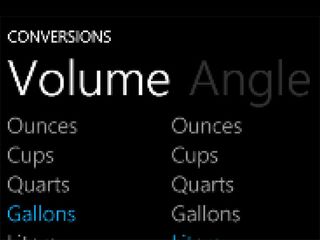 Unit Converter
Download Unit Converter
Face it: those pesky Europeans (or the rest of the world for that matter) will never drop that damned metric system. So if you need to convert meters into feet, or cubic centimeters into liters, Unit Converter can do it for you. This app can also save a list of "favorites", and let users save frequently used conversions.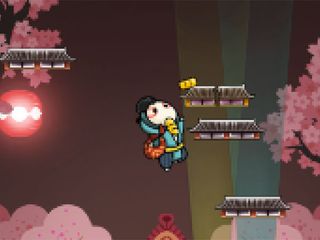 Omi Jump Free
Download Omi Jump Free
How high can you jump? In Omi Jump Free, you guide a cutesy character through a series of platforms. Land on them and you continue jumping up, while bumping into lurking enemies can end your upward journey quickly. Controlling Omi is a simple matter of tilting your Windows Phone 7 smartphone to the left or right. Even better, the game supports multiplayer action via Bluetooth!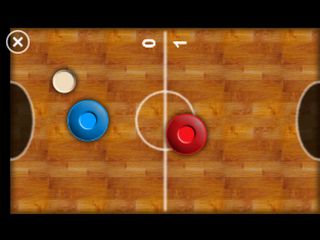 Air Hockey
Download Air Hockey
More a time-waster for a crowd of two than anything else, Air Hockey attempts to simulate the arcade staple. Players position their mallets by dragging their fingers on their respective screens, to deflect the puck into their opponent's goal. Multiplayer action is conducted over Wi-Fi. The only caveat? There's no single-player mode.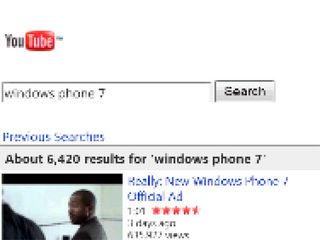 YouTube
Download YouTube
Any kind of online experience demands access to useless cat videos, the latest auto-tuned pop MTVs, and hilarious "fail" movies appealing to our collective schadenfreude (a fancy German way of saying "pleasure derived from the misfortunes of others"). The official YouTube client for Windows Phone 7 ensures this.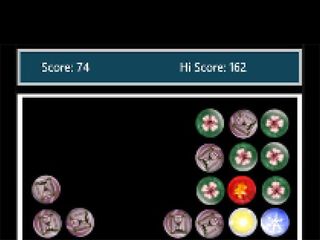 Bubble Breaker
Download Bubble Breaker
Any long-time user of Windows Mobile (the predecessor of Windows Phone 7) will tell you that they wasted hours on Bubble Breaker—a game that has been remade for Microsoft's newest smartphone platform. The objective of this puzzle game is to clear the screen by "bursting" three or more "bubbles" of the same color. The more bubbles you pop in one go, the more points you score. Popping massive concentrations of bubbles is a genuinely gratifying experience, and that's what makes this game so addictive.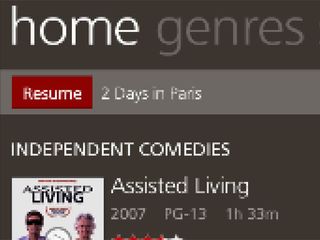 Netflix
Download Netflix
This app will run up your data costs (if you're not on an unlimited account), but at least it ensures access to your Netflix account within network coverage. Perfect for those long waits with nothing better to do, Netflix for Windows Phone 7 allows unlimited viewing, and saves your progress in case you switch over to your computer or home-theater PC.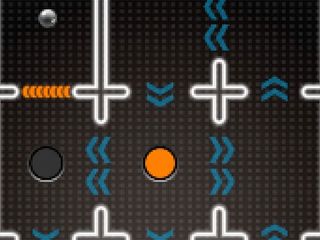 Unite
Download Unite
Here's a game that makes full use of your Windows Phone 7 smartphone's accelerometer. The aim is to tilt your phone to maneuver a virtual ball towards the goal. You'll have to avoid various obstacles and game-ending holes along the way, and later levels will challenge your hand-eye coordination.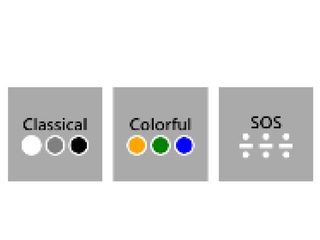 Flashlight 7
Download Flashlight 7
Make your smartphone even more useful. The default mode of Flashlight 7 fills your screen with white, so that your mobile gadget becomes a portable torch for low-light situations. But if constant light is too boring for you, you can opt for the strobe and colored light modes.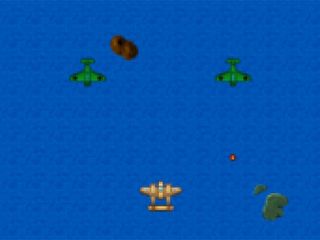 Aviator Arcade
Download Aviator Arcade
For all intents and purposes, Aviator Arcade is similar to top-down space shooter games like Impossible Shoota. You also progress from level to level, reducing entire fleets of enemies into scrap. The only clear difference is that this game is set in World War II, and thus features vehicles and graphics at home in the 1940s.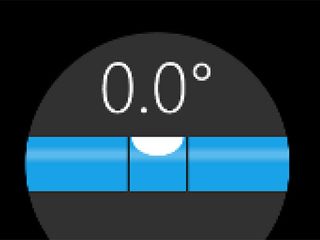 Level
Download Level
Ever fancied yourself a handyman? Level turns your Windows Phone 7 device into a bubble level, using the accelerometer to help you determine if the surface your phone is resting on is flawlessly horizontal. The two level modes will make sure that, in the words of the official description, "life will never go askew".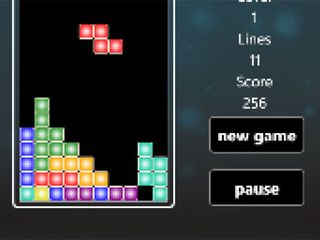 Tetris7
Download Tetris7
The old block-stacking classic straight from Mother Russia is perhaps the most-remade game of all time. So it's no surprise that a version is available for Windows Phone 7. Tetris7 is a pretty faithful remake, and should be a must-have for avid fans of the gaming classic.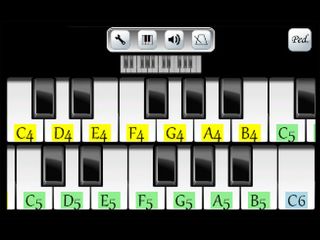 Piano 7
Download Piano 7
For the musically-inclined or diva-wannabes, Piano 7 provides the tools that turn melodic dreams into reality. The app uses a double-row keyboard configuration for two-handed players, and supports two full octaves of notes. A built-in metronome helps players keep the beat, while the developer says that samples from the "world's best grand pianos" were recorded for the sounds produced by each virtual key press.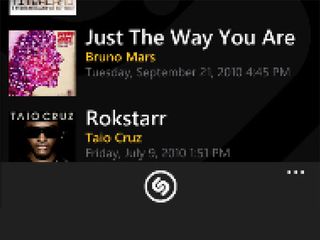 Shazam
Download Shazam
Do you find yourself humming along to that new chart-topper? Activate Shazam, point your phone's mic to the music source, and the app will attempt to determine what's playing.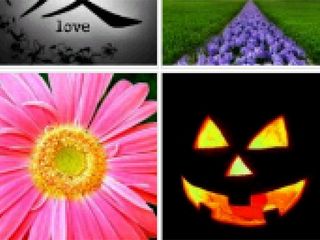 Backgrounds 10,000 Wallpapers
Download Backgrounds 10,000 Wallpapers
Customization is what makes any smartphone yours, and this app is basically a collection of (what else?) 10,000 wallpapers to spice up your home screen. Of course, you can always resize your own images and upload them, but downloading and using this app is much more straightforward.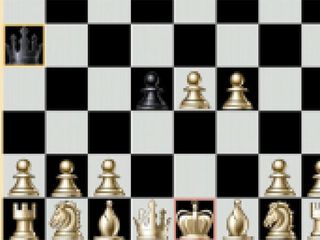 Chess4All
Download Chess4All
Like Tetris, Chess has been remade numerous times. This version for Windows Phone 7 supports online multiplayer, and even in-game chat for trash-talking grandmasters. But if you can't find any other humans to play against, the computer player should prove challenging enough.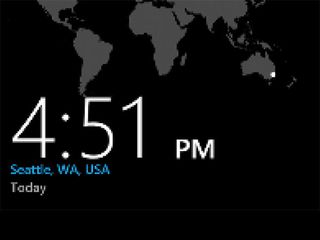 World Clock
Download World Clock
Ready for that red-eye flight? About to make a sales call to the foreign office? World Clock helps jet-setting users and multinational employees keep track of all the important time zones, avoiding potential embarrassments and offset-driven tardiness. Maintain a list of frequently-used zones, and quickly consult the current time for the world's major cities.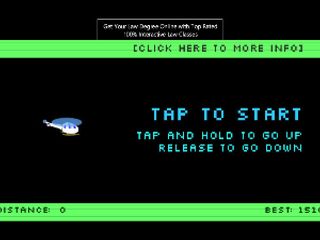 Helicopter
Download Helicopter
Tap to go up, release to go down. It's as simple as that. But you'll find that the simple mechanics of helicopter becomes progressively harder as you try to stay in the air as long as possible.