9 Reasons iPhone X Beats the Pixel 2 XL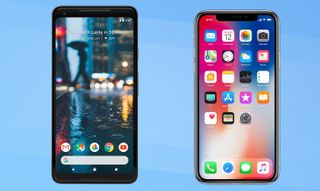 Why Apple Wins
There's a lot to like about the Pixel 2 XL smartphone, such as its highly rated cameras, squeeze-to-activate Google Assistant trick, object-identifying Lens feature and its (relatively) affordable $849 price. But compared to the $999 iPhone X, Apple has already leapfrogged the best phone Google is selling. Here's why.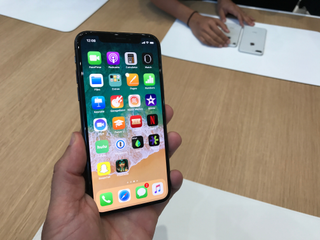 Sexier Design — Even With The Notch
The thick left, right and bottom bezels of the Pixel 2 XL may have been fine ... last year. But by the end of 2017, Apple will be shipping the iPhone X, which pushes its screen further to its edges than Google's. And yes, we've even considered the notch on the top of the iPhone X, which looks to create a bezel that's still slightly thinner than the top edge of the Pixel 2 XL.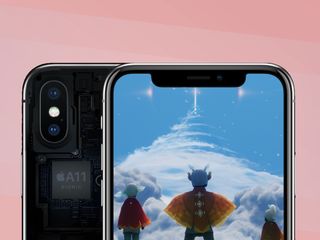 The Beastly A11 Bionic CPU
We're not saying the Pixel 2 XL's Snapdragon 835 processor is slow, but it definitely lags behind the A11 Bionic chip in the iPhone X. Based on our tests, this blisteringly-fast CPU is the fastest in any phone. The iPhone 8, which shares the same chip, scored 10,170 on the Geekbench 4 general performance test, which annihilates the 6,295 from the Snapdragon 835-based Galaxy S8. The A11 processor also smoked the Android competition when editing video, rendering large files and a opening a resource-intensive game.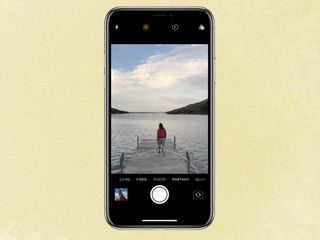 True optical zoom
Google says that the cameras in the Pixel 2 and Pixel 2 XL are the highest rated ever, according to DxOMark. And you can get a blur or bokeh effect for portrait shots with just a single lens. But the dual shooters on the iPhone X give you a 2x optical zoom, which gives you a lot more flexibility when capturing images. Digital zoom tends to result in noisier images when you try to get in closer.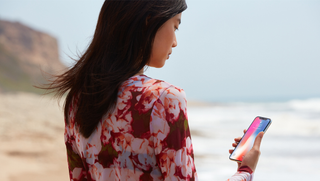 Instantaneous facial recognition unlock
The fingerprint sensor on the Pixel 2 XL may be familiar, but it's still adding an extra step before your phone is unlocked. That's why we are looking forward to the iPhone X's Face ID, as it will unlock your phone as you bring it to your face. You do still need to swipe up on the screen, which is annoying, but it's better than reaching around to the back of the phone.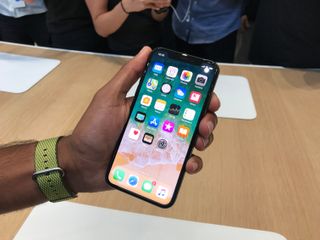 Easier to use in one hand
While we may have spent the last year becoming more accustomed to XL-sized phablets, the iPhone X is making us excited for a smaller handset. That's because it packs a 5.8-inch screen into a 5.65 x 2.79 x 0.30-inch design. Although the Pixel 2 XL has a slightly bigger 6-inch screen, it's significantly taller and wider at 6.2 x 3.0 x 0.3 inches. The iPhone X should be easier to use in one hand and give you the large display you crave.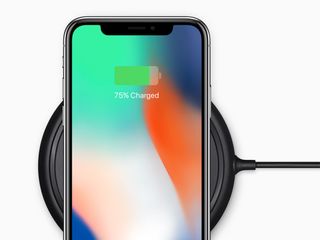 Wireless charging
There's nothing like the convenience of charging your phone on a surface that only requires you set it down. Which is why prospective Pixel 2 XL owners might feel slighted that Google decided that this phone didn't need wireless charging, while Apple's handing that feature over to the iPhone X.
MORE: Best Qi Wireless Chargers for Your iPhone 8 or iPhone X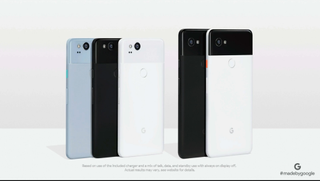 More storage
Sure the 256GB iPhone X ($1,149) costs more than the 128GB Pixel 2 XL ($949), but Apple still gets a point here for offering users more local storage than Google. This is especially important for those shooting video, as all that 4K footage will fill up your device faster than you can say "Lights, camera, action!"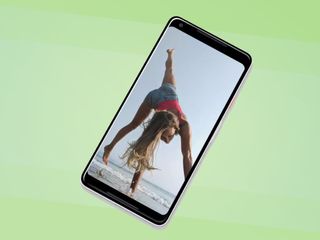 Better video recording
Speaking of video, the iPhone X beats the Pixel 2 XL when it comes to recording footage. Not only does it capture 4K at up to 60fps for super-crisp clips, but its slo-mo skills are also superior, with support for 1080p at 240fps. The Pixel 2 XL's 4K tops out at 30fps and its 1080p video's fastest rate is 120 fps.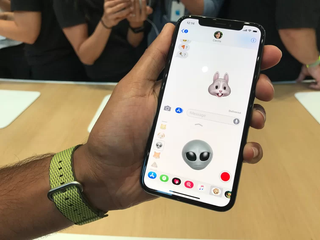 Animoji beats AR stickers
In a video demo at its Pixel 2 event, Google showed off how its smartphones can drop AR characters (dubbed Stickers) into clips and photos. Those AR characters can even interact with each other. By comparison, the iPhone X's Animoji feature — where you can send messages featuring a talking Unicorn or Poo emoji, whose expressions match your own — seems like it will be used much more often.