Best Samsung Gear VR Apps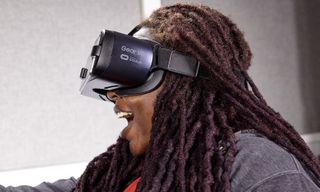 Gear VR Is More Than A Game Machine
The Samsung Gear VR is more than just another fancy gaming platform. Thanks to apps that can teach you another language, let you get up close and personal with marine life or put you at the top of Mount Everest, the headset is your portal to an ever-growing number of worlds. Unlike regular media, the Gear VR offers total immersion, making you an active participant in your new environment.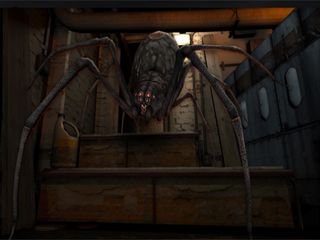 Face Your Fears: Spiders! - $0.99
Got a touch of arachnophobia or know some who does? Whether you're mildly uncomfortable around the eight-legged buggers or run screaming from the room, Face Your Fears: Spiders! might be able to help or just give you a good scare. The app places you in a basement with one or two creepy-crawlies to start. If you can stand that, the room slowly begins to fill with spiders. We're not sure if this will help or further exacerbate your fear, but it's worth a try.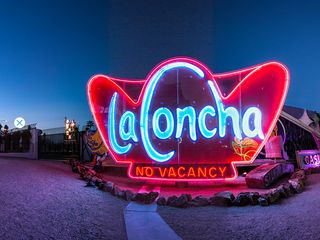 Neon Museum - Massive Square Inc. - Free
It's not like seeing your name in lights, but it's the next best thing. Instead of traveling all the way to Las Vegas to experience the Neon Museum, you can take a tour from the comfort of your own home. Narrated by a helpful museum guide, patrons will have the opportunity to gaze upon some of the more famous signage of old Vegas, like the Sahara.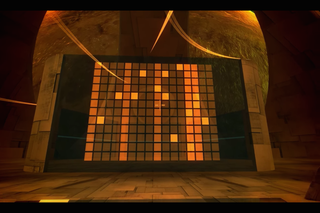 Soundscape - $2.99
Create and jam out to some awesome electronic tunes with Soundscape. You can adjust your beats by adding musical notes and distorting sound effects. You can also change the characteristics of your three main instruments: a tonematrix, a drumcomputer, and a tone RPG. The game offers a comprehensive tutorial mode to help you understand how to get into the rhythm and a robust multiplayer mode where you can create music with two other people.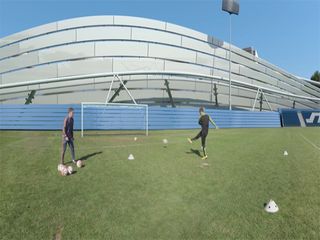 John Terry Football Academy VR - $2.99
Are you a soccer fan that thinks you've got what it takes to play with the pros? With John Terry Football Academy VR, you can finally discover if you've got the right stuff. Once you're strapped into the Gear VR, Chelsea FC captain, John Terry will give you one-on-one training to improve your game, with new videos being posted every few weeks. Terry will also be on hand to give dietary tips and motivation along with some insider access into the athlete's life. It's taking the saying, "get your head in the game" to a whole other level.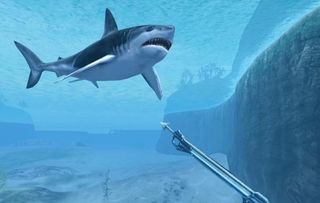 Sharks VR - Free
Certainly one of the most gorgeous apps on the market, Sharks VR places you in the role of a scuba diver exploring the Nuru-Haua coral reefs. During your exploration, sharks appear and you can observe and avoid these underwater predators. The game features two modes: Play (where you are an active participant in avoiding hazards and staying alive) and Dive (a passive experience where you get to casually sightsee the ocean depths).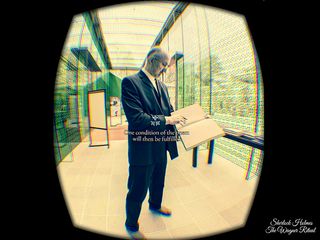 Sherlock Holmes: The Wagner Ritual - $2.99
It's Elementary, my dear reader! In Sherlock Holmes: The Wagner Ritual, you step into the shoes of the world's greatest detective as he works to solve one of his earliest mysteries. Set in a 360-degree world, you'll explore various locations in Zurich, Switzerland, investigating key objects to progress further in the case. You'll also be privy to Holmes' inner monologue as well as banter between the detective and his bumbling assistant as you make your way through this interactive mystery.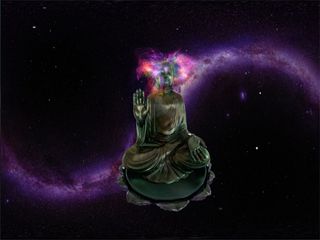 Deepak Chopra Finding Your True Self - $8.99
Get in touch with your inner calmness with this useful meditation app. Scored by the award-winning Brian Riordan and narrated by Chopra himself, Finding Your True Self is considered a very useful and therapeutic tool to help you achieve psychological and spiritual wellness. The visuals, some of which are provided by Abhishek Singh, serve to further reinforce the soothing mood. This app is a very unique use of VR to promote your well-being.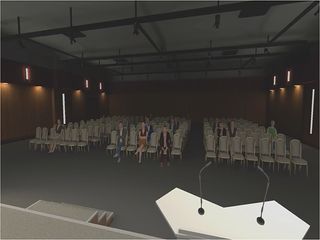 Speech Center VR - Free
Standing behind a podium in a crowded conference room may not have been the virtual world you dreamed of visiting, but if public speaking makes you sweat, it just may be the kind of setting you need. Speech Center VR places you at the center of attention, letting you work on presentations and offering pointers to overcome any fears of public speaking. It's the kind of app that demonstrates how VR headsets can educate as well as entertain.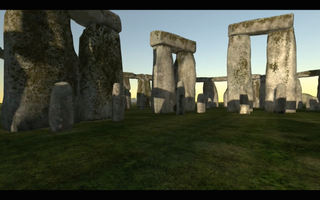 Unimersiv - Free
Akin to a virtual library, Unimersiv provides a wondrous learning experience. With this educational app, you can take crash courses in history, space, or anatomy. Take a trip through the Acropolis, view a 3D model of the human body to learn the placement of organs, or hover in near Earth orbit. This platform is perfect for the curious student in you or your little ones.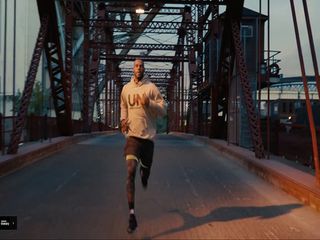 Striving for Greatness - Free
You may never be able to drunk, drive and dominate like LeBron James, but you can at least get an up-close view of his training regimen. The 12-minute documentary shows you how basketball superstar gets ready for games along with interviews featuring both James and his trainers. Because the immersive video was filmed in 360-degrees, you can turn your head in any direction to catch a glimpse of the hoops action.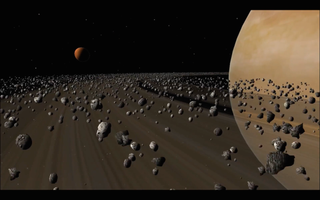 Our Solar System - Free
Let your inner space voyager out with Our Solar System, an attractive space simulator that allows you to explore and learn more about the Sun and planets. You can view the gaseous atmosphere surrounding Venus or observe the luminous rings of Saturn. The app also offers narrated lessons to provide more information about the solar system.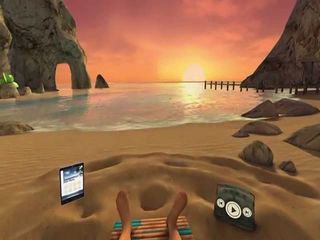 Perfect Beach - $2.99
This gives a whole new meaning to the phrase, "Go to your happy place." Designed as a meditation tool, Perfect Beach transports Gear VR wearers to tropical paradise, complete with blue skies, palm trees and gently lapping water. You have the option to follow the guided meditation exercises or import your favorite music or podcasts to beat a hasty retreat from the stresses of the real world.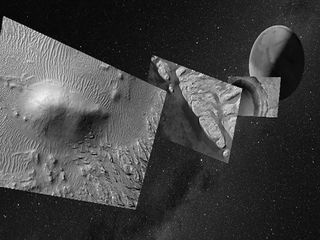 Mars Is A Real Place - $2.99
Just because you're not an astronaut doesn't mean you can't get to Mars. DrashVR's educational app, Mars Is A Real Place, allows curious stargazers to check out the Red Planet without having to go through all that training. Using more than 60 high-resolution stereoscopic 3D shots, you can check out the planet's surface and geologic formations, as well as see the view from orbit.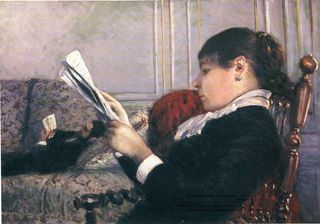 Weavr.space - Free
Offering an innovative way to use VR to tell a narrative, Weavr.space allows you to craft your own stories via the use of 360 degree photos and videos. Feel free to insert informational comments or use objects to skip through to other parts of the story. The app is relatively straight-forward and the stories are easy to share and customize.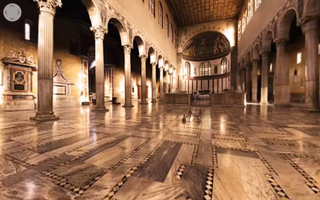 360 Photos - Free
360 Photos is an invaluable addition to your Samsung VR. This app allows you to view, take and edit your own 360 degree photos and videos. The resolution is incredibly sharp and the app is easy to use. A major advantage to using 360 Photos is the ability to access Getty images to watch stunning panoramas.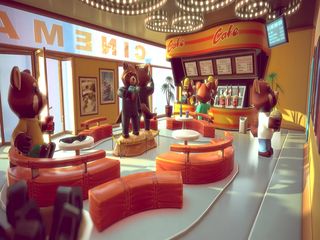 House of Languages - Free
How do you say, "Pass me the popcorn" in German? Learn this and more in House of Languages, an educational app that can help you become fluent in German or Spanish. Incorporating 10 locations — such as the zoo, cafe or airport — the app will teach you words and phrases that you'd actually use in real-life conversations with your cute little virtual guide, Mr. Woo.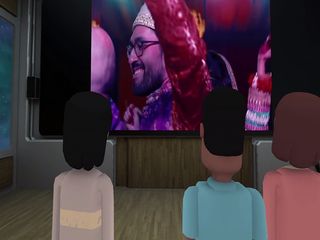 AltSpaceVR - Free
Who says virtual reality is a single-person experience? Thanks to AltspaceVR, you can meet up with friends in virtual bars, living rooms or space stations to have a friendly chat or round or two of air hockey. You can even catch a stand-up comedy show. But the app has a serious side, allowing business types to hold meetings complete with slideshow presentations.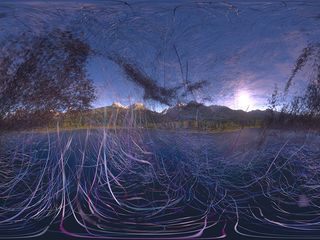 Vrse - Free
Ever wonder what it feels like to be in the middle of a protest in the heart of New York City? Now you can find out, sans the threat of arrest, with the Vrse app. Pulling from resources such as Vice News, Vrse is your one-stop shop for gritty on-the-scene reporting as well as viewing short independent films. This app is poised to become one of the leading methods of storytelling in the virtual space.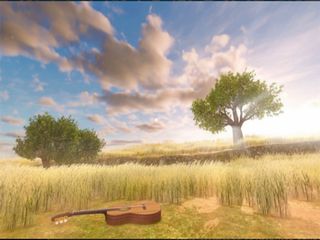 VR Church: Psalms - Free
VR Church is an innovative and new way to get in touch with your spirituality. This app places you in different peaceful indoor or outdoor locales and gives you the mental space to meditate while listening to soothing church music. This app is perfect for the person who is on the go and may not have time to make it to a full service but still wants a space to practice his or her faith.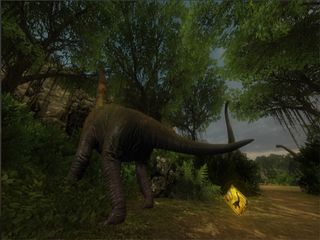 Jungle Dino VR - $9.99
Dino Tours VR is a fun educational experience that answers the question "What would it be like to meet and interact with dinosaurs?" Reminiscent of Jurassic Park, this app lets you wander through a dinosaur preserve and observe these animals in their habitat. The graphics are well-done and the dinosaurs are accurately done to scale.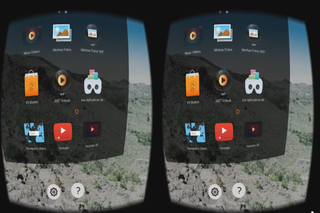 FullDive VR - Free
FullDive VR is much like a 3D version of Youtube: this app is a user-generated platform where you can create and share videos in addition to viewing your friend's videos. The app features over a million videos and roughly 500 games for your streaming pleasure. There is also a VR internet browser, camera, and photo gallery.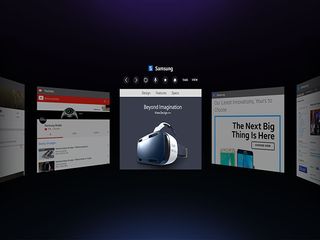 Samsung Internet - Free
Samsung Internet (SI) is a like a virtual-reality Minority Report. Instead of your usual series of browsers, SI relies on a series of floating panels to display your current or recent Web visits. And forget about typing in your searches; a simple "OK, Google," and you're off to the races. The tabs you're not using will be patiently waiting in the background and will come to the front with a simple look.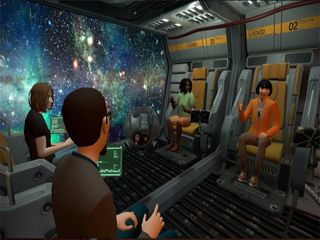 vTime - Free
Thanks to vTime, video chat could be a thing of the past. Billed as the "world's first social network in VR," vTime allows users to chat with friends and family from anywhere in the world. Boasting thousands of avatar options, you can create something that looks exactly like you or make a fantasy creation. If you have any 360-degree images, you can use them as the backdrop for your tete-a-tete. The cross-platform app allows you to connect with Oculus Rift owners in over 195 countries.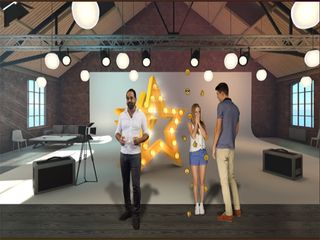 Dating Lessons - $9.99
You can conquer fears, learn another language and get over your public speaking hangups in VR, why not learn how to be a better dater? Dating Lessons is the very first virtual reality app designed to shape up your dating etiquette. Using a mix of lessons and interactive sessions, you'll learn how to handle stress during difficult questions and make yourself more desirable. Unfortunately, the current course is geared towards men, but the women's version is coming soon.