The best shows on Hulu deliver quality entertainment right into your living room (or bedroom/bathroom/whatever room you prefer). And the best shows on Hulu that are available right now offer something for everyone, from comedies like Only Murders in the Building to dramas like Handmaid's Tale to reality shows like The Kardashians.
With its enormous vault of content, Hulu is one of the best streaming services. On the TV side, they've got classic library series, recent airings of current shows and a acclaimed originals. One of the service's best features is FX on Hulu, which has older hits like Justified, next-day episodes of current FX and exclusive originals.
If you like reality TV, Hulu is the best way to binge everything from Married at First Sight to The Bachelor. Drama lovers will find everything from Grey's Anatomy to Veronica Mars. And comedy fans can laugh along to PEN15, Modern Family and Broad City.
And if you're looking for more of cinematic experience, check out our list of the best movies on Hulu.
Best Hulu TV shows
Justified: City Primeval
Everything old is new again. The latest revival brings Timothy Olymphant's U.S. Marshal Raylan Givens back to the screen to dispense his brand of justice to a new big bad. Ten years after the events of the Justified finale, Raylan is marshalling in Miami and helping to raise his 15-year-old daughter Willa (played by Olyphant's real-life daughter, Vivian Olyphant).
He takes her along to Detroit while returning a pair of fugitives. There, Givens becomes embroiled in investigating the attempted murder of a judge. It brings him into the path of new enemies: sociopathic killer Clement "Oklahoma Wildman" Mansell (Boyd Holbrook) and his formidable defense attorney Carolyn Wilder (Aunjanue Ellis). But unlike Harlan County, Detroit is an unfamiliar place and Givens has a tough road ahead of him — made complicated by his firecracker of a daughter's presence.
The Full Monty
Twenty-five years ago, The Full Monty was the little indie that could, earning over $250 million (on a $3.5 million budget) and four Oscar nominations (winning Best Musical or Comedy Score). Somehow, a movie about a bunch of unemployed English steelworkers letting it all hang out became a smash hit and cult classic.
Now, a sequel series checks in with the blokes a quarter century after the success of their cash-seeking striptease act. Original cast members Robert Carlyle, Mark Addy, Lesley Sharp, Hugo Speer, Paul Barber, Steve Huison, Wim Snape and Tom Wilkinson all return. This time, they've got a younger generation to corrupt inspire. - KW
Tiny Beautiful Things
Author Cheryl Strayed's memoir Wild was already adapted into a movie by Reese Witherspoon. Now, her collection of essays Tiny Beautiful Things is becoming a television series starring Kathryn Hahn. Clare is a struggling writer whose life is falling apart. Her marriage has sunk into routine, her teen daughter is rebelling, and her once-promising career is a big fail.
When an opportunity comes along to take over the advice column Dear Sugar, Clare thinks she has no business giving anyone guidance. Yet, writing it proves to be her saving grace and a balm for many readers
Great Expectations
Charles Dickens' classic novel is adapted for the screen once again, this time by Peaky Blinders creator Steven Knight. The coming-of-age tale follows Pip (Fionn Whitehead), a poor orphan who yearns for a better life. When he is chosen to visit the eccentric, wealthy spinster Miss Havisham (Olivia Colman), he meets and falls for her beautiful but cold adopted daughter Estella (Shalom Brune-Franklin).
Wanting to become a gentleman to win Estella over, Pip is elated when he receives money from a mysterious benefactor. But his good fortune doesn't last for long, when the truth about his inheritance comes out.
Extraordinary
Extraordinary is so good that I binged it one day. The British comedy arrived on Hulu with such little fanfare that I missed it in my usual roundup of what to watch this weekend when it first premiered in late January. I'm very glad I didn't overlook it for long.
Created by relative newcomer Emma Moran, Extraordinary is set in a world where everyone gets a superpower on or around their 18th birthday. Unfortunately for 25-year-old Jen (Máiréad Tyers), she still doesn't have an ability and it's made her bitter and sarcastic. Then again, her friends/roommates aren't exactly content, so maybe superpowers don't guarantee a super life.
Fleishman Is in Trouble
Taffy Brodesser-Akner brings her 2019 novel to the screen in this limited series with a star-studded cast. Recently-divorced fortysomething Toby Fleishman (Jesse Eisenberg) ventures into the world of dating apps. He has some success but things are complicated when his ex-wife Rachel (Claire Danes) goes AWOL.
Now, Toby is solely responsible for caring for their two kids, juggling that with a new promotion at work and a slew of dates. As Rachel's disappearance lengthens, Toby figures out that he'll never understand what happened to her until he's honest with himself about why their marriage broke down.
Kindred
Newcomer Mallori Johnson has hit a home run in one of her first at-bats on Kindred, an FX on Hulu drama. Here, she plays Dana, a Black woman just on the precipice of a new beginning in Los Angeles, where she hopes to get into TV writing — only to find herself traveling back in time to the Antebellum South. And in the process, she also winds up taking the waiter she hooked up with in our time back to the past with her. It's a lot less trouble for him, though, as he's white. Kindred delivers a fantastic piece of psychological horror that delivers emotions through its interrogations of grief and gaslighting.
Atlanta
Over its four seasons, Atlanta has routinely defied expectations (to mostly strong success). The series, which mostly focuses on Earn (Donald Clover) is often verring into modern horror, with a focus on the surreal elements of the Black experience in America (and abroad in season 3). Earn first has to find a roof over his head, which he does by working with his cousin Al (Brian Tyree Henry) an aspiring rapper. All the while, Earn is trying to make things right with Van (Zazie Beetz) the mother of his child Lottie. Dark, hilarious and often pointed — Atlanta is not for everyone, but it's still one of the best shows on Hulu. – Henry T. Casey
What We Do In The Shadows
Laszlo (Matt Berry), Nadja (Natasia Demetriou), Nandor (Kayvan Novak) and Colin Robinson (Mark Proksch) are four of the moodiest (but somehow endearing) vampires in all of New York City. But for some reason, they're stuck in obscurity on Staten Island, where their heads would fall off without the help of Guillermo (Harvey Guillen), Nandor's doting familiar (read: human butler). And while Guillermo is mostly OK with his roommates asking way too much of him, he'd be a lot happier about it if Nandor would just make his dreams come true, and turn him into a vampire already. And while WWDITS' vampire misadventures make for excellent comedy, it's their non-traditional vampire Colin Robinson — an energy vampire who bores people to extract their energy) — who is a true standout.
WWDITS just completed its fourth season, with a surprise twist that has us ready to sink our teeth into What We Do In The Shadows season 5. – HTC
Reservation Dogs
Elora, Bear, Willie Jack and Cheese are just four friends who want to get out of their small town. What makes their story — and Reservation Dogs itself — different is that they're on an Indigenous reservation, in a show made by Indigenous people. Having just finished its second season, Res Dogs, as it's called, kept its slot here by being weird and being true to itself. The teens — called the Reservation Dogs when another group of kids sees them as the dominant local "gang" — are all dealing with their own troubles, but they share the trauma of the passing of their friend.
We're excited to see where Res Dogs goes next, as Hulu ordered Reservation Dogs season 3. – HTC
It's Always Sunny in Philadelphia
Paddy's Pub is where weird people go to get drunk and make terrible decisions, and that's the charm of It's Always Sunny in Philadelphia. The Gang has done it all, and with 15 seasons under their belt, we're impressed that they constantly find a way to surprise. This past season saw Paddy's pub hire a monkey, try to make Lethal Weapon 7 and then they all went to Ireland because of a paternity test. While the show's early days haven't aged well, that's almost the point. IASiP is one of those shows where the whole point is that Mac, Charlie, Dennis, Sweet Dee and Frank are not good people. But they're trying to get better — and always entertaining. - HTC
The Dropout
Elizabeth Holmes, the founder of the health-tech firm Theranos, is a controversial subject to say the least. Holmes and Theranos' claims that they found a new and super-fast way to detect health issues in blood were debunked, and she was then seen as a generational talent in the world of scamming. But one question — and that's what The Dropout examines — remains: did Holmes believe her own hype? Amanda Seyfried paints a compelling portrait of the founder in the process, and arguably helps explain Holmes' unique personality. – HTC
The Bear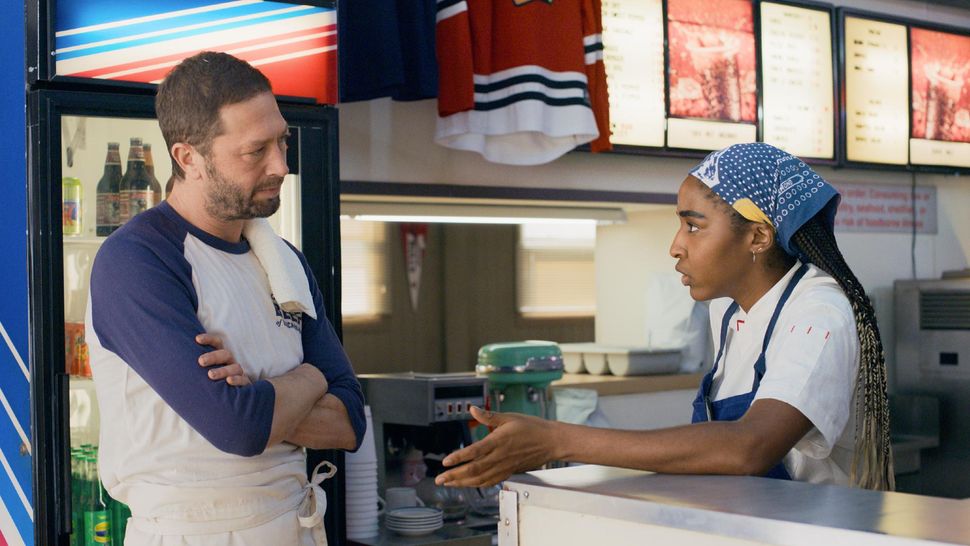 We at Tom's Guide cannot stop talking about The Bear, a new FX on Hulu dark comedy that has quickly become that show we can't stop telling people about. One of the most fast-paced shows in ages, The Bear brings you into the kitchen at The Original Beef of Chicagoland, which has a new manager: Carmen "Carmy" Berzatto (Jeremy Allen White). Carmy is a world-renowned chef who is running The Original Beef because of a family tragedy that pulls him back into the orbit of his chaotic cousin Richie (Ebon Moss-Bachrach), who also works at the establishment. Though Richie doesn't "work" as much as he antagonizes everyone within earshot. Fortunately, he's hired Sydney (Ayo Edebiri) a smart but inexperienced Culinary Institute of America grad who has plans to help save the restaurant. Brash, intense and brilliant in equal measures, The Bear is easily one of the best shows on Hulu. And now The Bear season 2 also just got confirmed! – HTC
Abbott Elementary
The best new sitcom — also Hulu's best new show — isn't a Hulu Original, it's ABC's Abbott Elementary, which Hulu airs the day after broadcast. One of the best workplace sitcoms in a while, Abbott Elementary uses The Office's trick of a documentary team filming characters in the workplace, but this time it's focused on the teachers at a seriously underfunded elementary school in Philadelphia. Hilarious in ways you don't expect, Abbott Elementary brings a fresh voice to primetime TV, as series star, creator, writer and producer Quinta Brunson plays optimistic teacher Janine Teagues, who is stuck with her pessimistic (but also wisened) colleagues and her lazy aspiring musician boyfriend. – HTC
Shrill
The bold, brash comedy starring Saturday Night Live's Aidy Bryant ends as it began: with lead character Annie Easton continuing her journey of self-discovery. She's gotten stronger while dealing with online trolls, an awful boyfriend, an eccentric boss and society's fatphobia. In the third and final season, she engages in casual dating, undertakes a challenging assignment at work and faces the possibility of living apart from best friend Fran (Lolly Adefope). And Annie must confront her own internalized body shame when she meets a new love interest who doesn't immediately attract her. — Kelly Woo
Party Down
Catering is no fun at all, especially when you dream larger than making someone else's day special. So when the phrase "Are we having fun yet?" rings as the chorus throughout FX's Party Down, you know that Henry Pollard (Adam Scott) isn't sincere about it. That question, in fact, haunts Henry, as the one bit of success he ever had, in a commercial. Now, he's dealing with inept boss Ron Donald (Ken Marino), who wants to open a restaurant chain called Soup 'R Crackers, which he doesn't realize is a terrible idea. The series isn't just a hit for its terrific dialogue and situational comedy, but for the murderer's row of actors it pulled into its short-lived orbit (Jane Lynch was here before Glee, and Scott got this gig before Parks and Rec). Lastly, the will-they-or-won't-they romance between Pollard and fellow caterer Casey Klein (Lizzy Caplan) makes the series all the more relatable. — Henry T. Casey
The Handmaid's Tale
Based on Margaret Atwood's science-fiction novel of the same name, The Handmaid's Tale gives voice to fears felt by women all over the Western world. The show envisions a future in which the United States has become a patriarchal theocracy, and most women have lost the ability to bear children. Fertile "handmaids" are forced to birth babies for wealthy couples. After escaping her captivity as Offred, June Osbourne (Elisabeth Moss) continues to agitate against the state of Gilead. She's trying to get her daughter back as well as seek revenge against the people who subjected her and other women to leading such degrading and destructive lives.
PEN15
One of the weirdest and most heartwarming comes on television is back for more awkward adventures of teenage life. PEN15 will make you laugh, cry and cringe as it takes you back to messy middle school days. Maya Erskine and Anna Konkle play 13-year-old versions of themselves in the year 2000, navigating bad haircuts, unrequited crushes, hallway bullies and the never-ending quest to be cool. The show sends up the juvenile humor and dumb references of kids that age (the title itself is a joke spelling of penis), and deftly balances the stew of emotions that every teen experiences.
Woke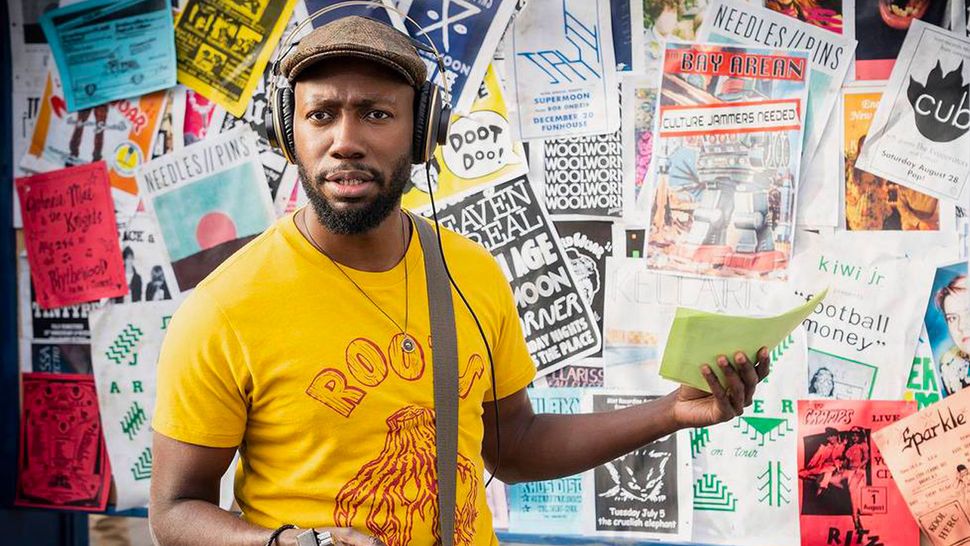 Lamorne Morris' Winston ended up being one of the best characters on New Girl. Now, the actor brings his often-goofy charm as the headliner of this comedy that's a mix of live action and animated sequences. Morris plays Keef Knight, a Black cartoonist about to hit it big with his cute Toast and Butter comic books. He usually avoids controversial topics, but after a disturbing encounter with the police, the traumatized Keef starts hearing inanimate objects that confront him about racism and injustice. Wokeness is his new superpower.
Taste the Nation With Padma Lakshmi
The Top Chef host and cookbook author (and very entertaining quarantine chef) travels around America to taste diverse foods and cuisines across the country, exploring how immigrant groups have shaped what American food is today. Lakshmi visits a new city in each of the 10 half-hour episodes, with El Paso her first stop. In each town, she focuses on one particular dish and its history, whether it's a family recipe passed down through generations or street food. At one point, she even tries eating a rodent! (None for us, thanks.) "This is the real America," Lakshmi says.
Love, Victor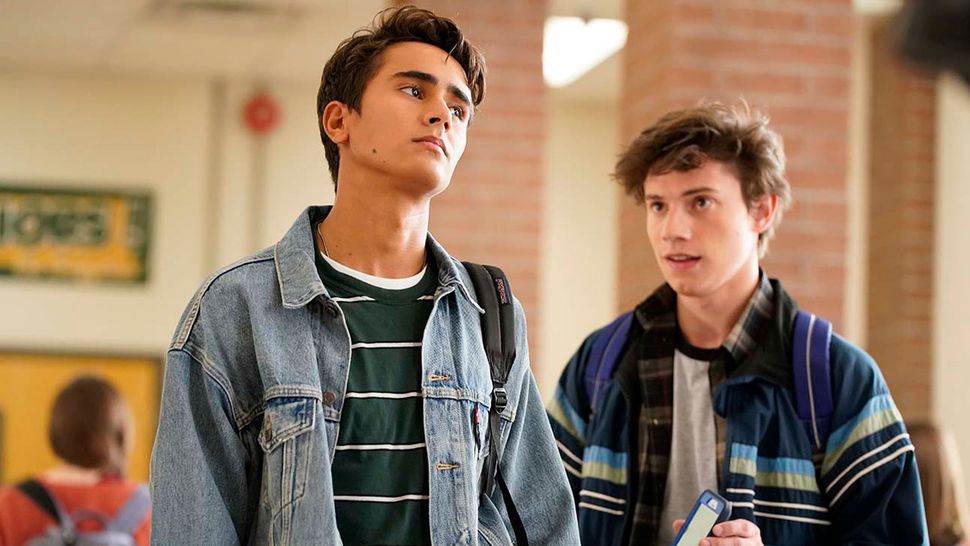 The acclaimed, groundbreaking 2018 film Love, Simon inspires this spinoff/sequel, which starts off by following Victor (Michael Cimino) as a new student at Creekwood High School. In the first season, as he adjusts to his new town and community, Victor is also undertaking his own journey of self-discovery as he struggles with his sexual orientation. For help and support, he reaches out to Simon (Nick Robinson, returning as narrator). In season 2, Victor navigates being out to his parents and classmates, while being in his first gay relationship.
Ramy
The acclaimed comedy surprised many people when star/creator Ramy Youssef won the Golden Globe for Best Comedy Actor, though the trophy was entirely deserved. Now, the show returns for a second season to continue following young Muslim man Ramy Hassan (Ramy Youssef) on his spiritual journey, as he grapples with a deeper commitment to his faith while still living as a modern American. The latest season featured a very special guest star, two-time Oscar winner Mahershala Ali.
Little Fires Everywhere
Powerhouse actresses Reese Witherspoon and Kerry Washington team up for this limited series adaptation of Celeste Ng's bestselling novel, which follows two families with very different backgrounds. Elena Richardson (Witherspoon) is a rich suburban mom with a picture-perfect family. She upends all of their lives by offering the mysterious new woman in town, Mia (Washington), a job as a maid after seeing that Mia and her daughter seem to be living out of a car. The story explores the weight of secrets, the nature of art and identity, the ferocious pull of motherhood — and the danger in believing that following the rules can avert disaster.
Castle Rock
Stephen King adaptations are a dime a dozen, but completely original tales using King's mythos as a springboard? Those are a little rarer. Castle Rock is a love letter to King's connected universe of stories, as well as a thoroughly decent horror yarn in its own right. The series takes place in the town of Castle Rock, Maine, which featured prominently in works like The Dead Zone, Cujo and The Body. André Holland plays Henry Matthew Deaver: an attorney called back to his hometown of Castle Rock under mysterious circumstances. Murders and supernatural thrills ensue, with a story that touches on other dimensions and intersecting realities.
Rick & Morty
Part sci-fi romp, part family drama and part Lovecraftian horror, Rick and Morty isn't quite like anything else on TV. This animated comedy follows Rick, a dimension-hopping mad scientist, and Morty, his dimwitted teenage grandson, as they get themselves into trouble all around the multiverse. With joke-a-minute pacing and lots of colorful aliens to see, Rick and Morty is easy to sit down and binge. But when the three-dimensional characters start grappling with issues like mortality, individuality and existential freedom, it can get surprisingly deep, too. Few shows pull off the balance between the sublime and the ridiculous so well, all while exploring big ideas.
The Great
The period comedy genre doesn't have a lot of entrants, but here comes a new one about Catherine the Great, Russia's longest reigning female ruler. Elle Fanning stars as Catherine, who starts out as an idealistic, romantic young girl engaged to marry the mercurial Emperor Peter III (Nicholas Hoult). When she arrives at court, she finds a dangerous, depraved world and resolves to fix it. All she has to do is kill her husband, battle the the church, outsmart the military and get the nobles on board.