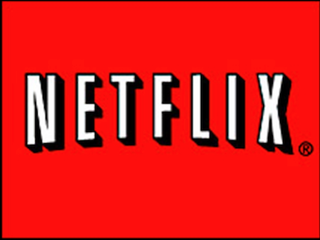 Comcast, the country's largest cable TV provider, says that it has no plans to add Netflix to its current roster, whether it's in the form of an on-demand service or a billing partnership. The outright rejection arrives after reports surfaced earlier this week that Netflix CEO Reed Hastings was "silently" talking with cable providers about becoming a possible premium channel or an on-demand option.
"We have no plans to offer access to Netflix to our customers through our Xfinity TV service, no matter what device," Comcast spokeswoman Alana Davis said.
The news could certainly be a huge blow to Netflix who probably relied on a Comcast deal to secure additional agreements with other providers. But there really doesn't appear to be any room for a service like Netflix, as Comcast already provides a similar streaming solution with Streampix. Now 22.3 million Xfinity subscribers can stream 75,000 TV shows and movies to multiple devices inside and outside the home, and Netflix isn't even involved.
Thanks to a potentially overcrowded video streaming market, Netflix seems to be in search of different avenues for revenue. Given that Netflix itself has become more like a premium channel now that Starz has bailed out and original programming has surfaced, becoming a channel seems like a logical step. But where it could fit in is still up in the air.
As reported earlier this week, Time Warner Cable has launched its own streaming TV to subscribers online, and the likes of Google, Apple and Amazon are reportedly gearing up to offer their own Netflix competitors in the near future. Let's also not forget Verizon which just teamed up with Redbox to provide another online/DVD subscription solution. Overall, Netflix may simply be out of luck and will have to take on the competition on its own.
TiVo CEO Tom Rogers is reportedly in favor of cable companies incorporating Netflix into their lineup. "Maybe that streaming content gets encompassed in your operator's subscription going forward," Rogers said at an advertising conference last October.
TiVo is currently conducting a trial with Comcast in San Francisco to see if it's possible to access the Xfinity On Demand library on a TiVo Premier DVR without using a separate cable set-top box. TiVo allows Premium owners to stream video from Netflix, Amazon and other online services straight through the set-top box.