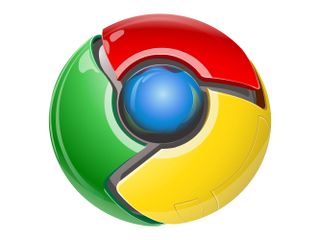 Just days after Google officially launched the new Chrome Web Store, the search engine giant is already talking about opening its doors to all web browsers. In fact, Google has even developed tools that will allow the apps to install in Firefox, Safari and more.
The news arrived on Thursday during the annual Add-on-Con 2010 browser conference in Mountain View, California. Google engineer Eric Kay was asked if the company planned to follow Mozilla's lead by opening the store to all browsers rather than lock it down to Chrome. Kay responded by saying that "CRX-less" web apps-- those that won't have the Chrome file extension-- will be announced soon.
"Basically, this gets rid of the Chrome-specific parts of the installable web-app metaphor," Kay said. He explained that CRX-less web apps are actually hosted apps that mimic installation on third-party browsers. "Hosted" apps are defined as websites with extra metadata that adds an app-launch icon to the browser. Google's other group of apps-- the "packaged" ones-- can actually be downloaded, installed, and use Chrome Extension APIs. These will likely remain tied to Chrome indefinitely.
Kay also told the audience that Google proposed its CRX-less design to the Web Hypertext Application Technology Working Group (WHATWG) right after it announced the launch of the Chrome Web Store. "We talked on and off about how to move forward and make sure we're all on the same page on this front," he said. "But from day one we were reaching out to standards bodies and other browser vendors, and we hope that we can come to an agreement on standards."
Kay said that Mozilla's prototype store was "pretty close" to what Google proposed. However Mozilla vice president of products Jay Sullivan told The Register that the company had no idea that Google was working on CRX-less apps, and wasn't aware of any discussions that took place between Google and Mozilla about coming to an agreement on standards.
Still, Sullivan admitted that some things will be difficult to agree on in regards to standards, especially when it comes to themes and extensions. "There are always going to be hooks that are browser-specific," he said.
Sullivan said that Mozilla is "definitely" open to working with other browser vendors.