Spotify controversy live blog: Joe Rogan apologizes and latest news
All the big developments from the ongoing Spotify controversy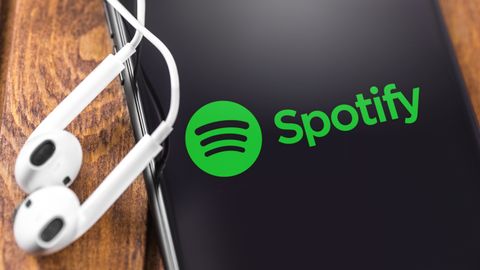 (Image: © Shutterstock)
Spotify has dominated the news in recent days, following the decision by rocker Neil Young to pull his music off the platform in protest at what he sees as misinformation on the Joe Rogan Experience podcast.
Young posted an open letter, which you can read on his site, stating in part "I am doing this because Spotify is spreading fake information about vaccines—potentially causing death to those who believe the disinformation being spread by them."
Others, including Joni Mitchell and Nils Lofgren, followed and some subscribers announced they too were quitting the platform in protest. Now Spotify has spoken out on the issue in some depth, while Rogan has also broken his silence around it.
Latest developments
Spotify has published new Platform Rules to guide all creators.
It also plans to add a content advisory to any podcast episode about COVID-19, which will direct users to a dedicated COVID-19 Hub.
Joe Rogan has responded to the controversy with a 10-minute video on Instagram, in which he apologizes for causing Spotify trouble and said that he would "do my best to balance out these more controversial viewpoints with other people's perspectives."
Neil Young has said he "felt better" after leaving Spotify and criticized its audio quality.
Joni Mitchell and Nils Lofgren are the other big names to have joined Young in leaving the platform.
Prince Harry and Meghan Markle have released a statement in which they said they "have continued to express our concerns to Spotify to ensure changes to its platform are made to help address this public health crisis."
Joe Rogan responds
Having initially kept his silence on the issue, Joe Rogan posted a nearly 10-minute video on Sunday, which we have included below. Rogan defended two of the most controversial episodes of his Joe Rogan Experience podcast, specifically those involving Dr. Peter McCullough and Dr. Robert Malone.
Describing them as "highly credentialed, very intelligent, very accomplished people," he went on to say that "they have an opinion that is different from the mainstream narrative. I wanted to hear what their opinion is."
Rogan also said that he agreed with Spotify's move to require a disclaimer appear at the front of some of his podcasts and apologized by saying "If I've pissed you off, I'm sorry."
As far as the future goes, Rogan said that he would "do my best to balance out these more controversial viewpoints with other people's perspectives" and "do my best to make sure I have researched these topics...and have all the pertinent facts at hand before I discuss them."
He also said he's a Neil Young fan, adding: "No hard feelings toward Neil Young and definitely no hard feelings toward Joni Mitchell."
There's a lot going on, so keep your browser tuned to this Spotify live blog and we'll bring you all the latest developments as they happen.
Refresh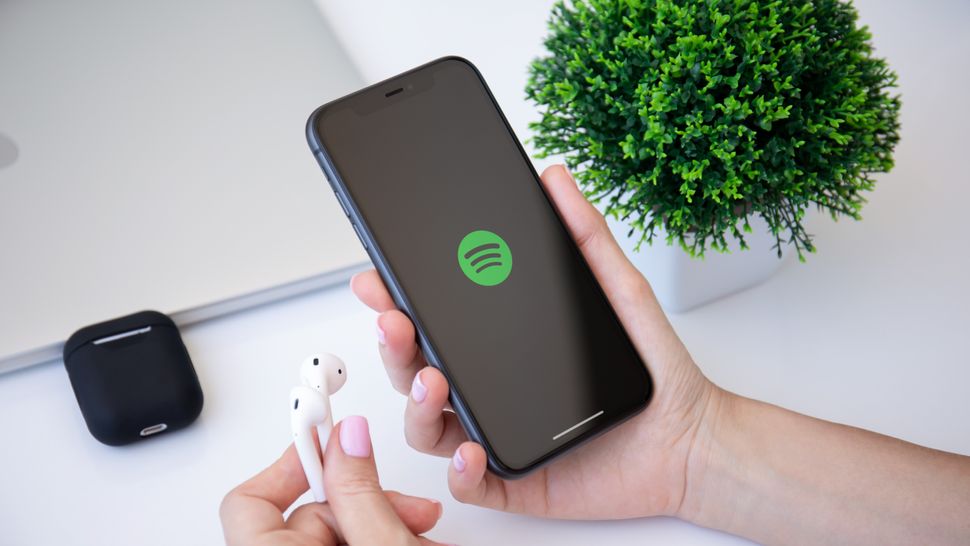 Good morning, and welcome to Tom's Guide's live updates on the Spotify controversy. Things have moved quickly over the past 24 hours, so we'll start by giving you the day's big news on the topic — and that means seeing what Spotify's founder and CEO Daniel Eck has had to say.
With the controversy building over the past week and with the threat of more artists — and subscribers — leaving the service, Eck decided it was time to weigh in on the subject.
In a Spotify blog post, he stated that "We know we have a critical role to play in supporting creator expression while balancing it with the safety of our users. In that role, it is important to me that we don't take on the position of being content censor while also making sure that there are rules in place and consequences for those who violate them."
While not mentioning Joe Rogan by name, Eck then went on to announce three new policies around misinformation:
The publishing of Platform Rules to guide all creators working on Spotify and "help our users understand how Spotify assesses all content on our platform."
A plan to add a content advisory to any podcast episode that includes a discussion about COVID-19. This would direct listeners to a dedicated COVID-19 Hub.
The testing of new ways to highlight Spotify's Platform Rules and "help creators understand their accountability for the content they post on our platform."
So that's Spotify's response to the matter — but what about the man at the heart of it all, Joe Rogan?
He's also had his say, and you can watch it in full below:
For those of you who aren't able (or don't want) to watch the 10-minute Instagram clip, the gist is that he's sorry this is happening to Spotify, and plans to make changes to the way he books guests as a result. But at the same time, he defends having the controversial guests on his podcast in the first place and takes issue with the episodes in question being labeled "misinformation."
Of course, there's a third player in this whole saga — and that's Neil Young. It was Young who kickstarted the whole thing with his open letter last week, but it doesn't look like Spotify's new guidelines will be enough to bring him back.
In fact, far from it! Instead, he's continued to twist the knife into the streaming service, publishing another open letter on his website in which he says he felt better after leaving then criticizes the platform's audio quality.
Spotify has many high-profile podcasters, but they don't come much bigger than Prince Harry and Meghan Markle. The two signed a multi-million dollar, multi-year partnership for their Archewell Audio podcast back in December 2020, although it has yet to get properly off the ground.
They say that although they are firmly against misinformation on the platform, they will be remaining on it.
A spokesperson for Archewell said: "Last April, our co-founders began expressing concerns to our partners at Spotify about the all too real consequences of COVID-19 misinformation on its platform.
"We have continued to express our concerns to Spotify to ensure changes to its platform are made to help address this public health crisis.
"We look to Spotify to meet this moment and are committed to continuing our work together as it does."
One person who won't be releasing any new podcasts on Spotify, at least for a while, is Brené Brown.
The bestselling author and host of the Spotify exclusives Unlocking Us and Dare to Lead didn't give a reason for her hiatus, instead just tweeting that "I will not be releasing any podcasts until further notice."
I will not be releasing any podcasts until further notice. To our #UnlockingUs and #DaretoLead communities, I'm sorry and I'll let you know if and when that changes.Stay awkward, brave, and kind. ❤️👊🏼❤️January 29, 2022
Though Spotify has shared its plan for countering misinformation in its podcasts, and though Joe Rogan has posted his own apology (see below), #Spotifydeleted is still getting plenty of traffic on Twitter.
Multiple people are still saying that they'll be ending their Spotify subscriptions — raising the question of whether Spotify's actions have gone far enough to satisfy its critics. From this evidence, maybe not.
Of course not everyone is joining the #Spotifydeleted bandwagon, with plenty of people also jumping to the platform's defense.
💯 If people listened to a majority of his podcast, maybe they could decipher the positives. Not everyone has to agree, but having an open mind and listening to others views is part of "being a grown-up" 🙄 #JoeRogan #Spotify https://t.co/sYuScQyXrOJanuary 31, 2022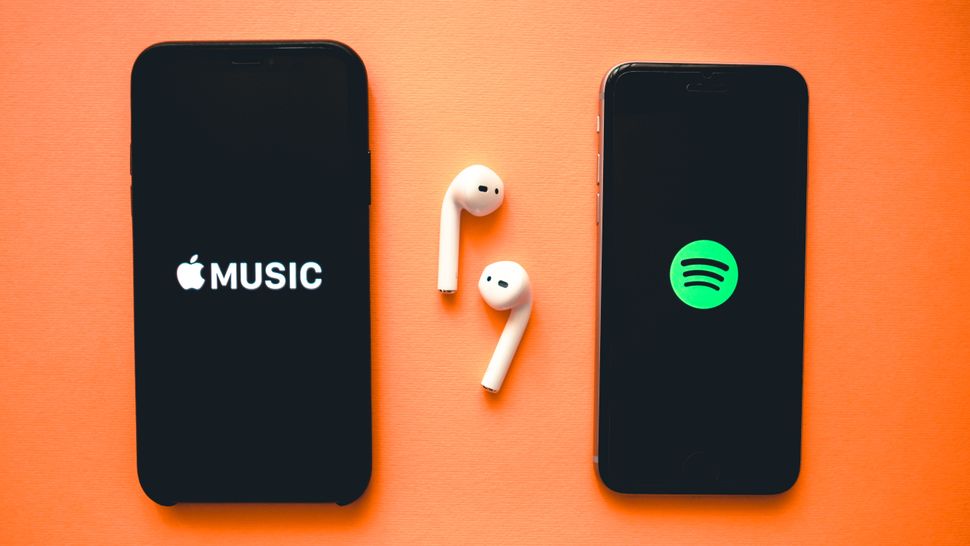 If you are thinking of leaving Spotify, there are plenty of alternative platforms. We're not saying you should — that's your decision to make. But equally, if you're a huge fan of Neil Young or Joni Mitchell, you might decide Apple Music or Tidal is a better option.
In that case, you may be worried about losing all of your carefully curated playlists… but you needn't stress about it — because it's actually pretty easy to migrate them. To help you out, we've got a full guide to how to transfer Spotify playlists to Apple Music or another streaming service.
Neil Young has been busy on his website this week: he's now published a short post telling fans who are looking for his music to head to Amazon Music.
"Amazon has been leading the pack in bringing Hi-Res audio to the masses, and it's a great place to enjoy my entire catalog in the highest quality available," he wrote.
One of the big losers in the whole saga was Spotify's share price, with around $2 billion wiped off its market value last week.
The news that it will be adding warnings to some content, together with Joe Rogan's apology, appears to have placated investors to an extent: according to Reuters, its stock price jumped 10% today.
So what exactly do Spotify's new platform rules cover? Well, the first thing to note is that they're not technically new — it's just that Spotify hadn't shared them externally until now.
As Daniel Eck said in his blog post yesterday, these are "long-standing Platform Rules" which were "developed by our internal team in concert with a number of outside experts and are updated regularly to reflect the changing safety landscape."
They're available in the Spotify Newsroom, but we've put together a full guide to Spotify's new content policies and what you need to know about them.
Piggybacking off our earlier update regarding Spotify's jump at the stock market, it now seems that the streaming service is on a nice recovery. Right now, Spotify is up 12% at $193 a share according to Deadline. It seems that Joe Rogan's promise to do better helped instill some confidence in the markets. Whether Neil Young and past-paid subscribers return remains to be seen.
Joe Rogan's Instagram video wasn't enough to stop the exodus of artists from Spotify. On Tuesday (February 1), Graham Nash and India Arie were the latest to pull their music from the streaming service.
While previous departures have centered around Covid-19 misinformation appearing on Rogan's Spotify-exclusive podcast, Arie gave multiple reasons for her exit. She's not enamored with some of the comments about race made by a guest to Rogan's show.
"I believe in freedom of speech," said the R&B singer-songwriter in an Instagram post. "However, I find Joe Rogan problematic for reasons other than his Covid interviews. For me, it's also his language around race."