Google Bard AI event recap: Big updates for Search, Maps, Lens and more
Here's everything Google announced at its Paris event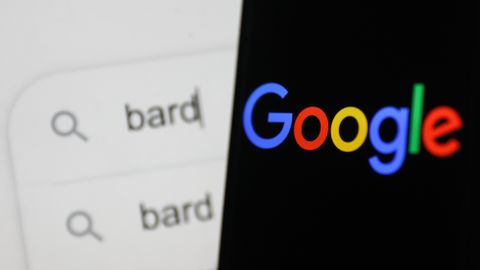 (Image: © Jakub Porzycki/NurPhoto via Getty Images)
Google spelled out its AI vision today (February 8) during its Google Live Paris event when it went into further detail about Google Bard.
Announced by Google's Sundar Pichai via a blog earlier this week, Bard is an AI-powered chatbot designed to be used in searches. If that sounds a lot like ChatGPT, that's precisely the idea. With Bard, Google is hoping to compete with OpenAI's ChatGPT, another chatbot that's proving to be surprisingly popular.
As it turns out, these next-gen chatbots could be formidable foes in the searh wars. How formidable? Just yesterday (February 7), Microsoft announced a partnership with ChatGPT creator OpenAI that's going to see the chatbot integrated into both Bing and Edge, allowing users to chat with Bing about their search queries to get answers in natural language.
Similarly, Bard is intended to enhance Google search. Most people use Google to search for quick factual answers such as "how many keys does a piano have?" But people are now asking questions like "is the piano or guitar easier to learn?" Google Bard will attempt to distill complex information into digestible formats so that users can quickly get a broader view and learn more, as Google explains in a blog post.
But Google unveiled more than just Bard today. With Google Lens, you'll soon be able to use an Android device to search what you see in photos and videos across websites and apps you currently use without having to leave the app. For example, if someone sends you a video of them in Paris, you can long-press the power or home button on your Android phone and tap "search screen" and Lens will identify the location and allow you to click to search more.
A new Multisearch feature, which is rolling out today in all languages and countries where Lens is available, will allow you to search a picture and text at the same time.
Google Maps is getting updated with a feature called immersive view. This feature uses AR technology to make you feel like you're actually in a place you want to visit. Immersive view combines billions of Street View and aerial images to create digital models of the world. It also adds additional information like weather, traffic and how busy a location might be.
Google Translate will give users more contextual translation options with descriptions and varying examples in the intended translated language. It will know to use the correct local idioms or appropriate words, depending on your intent. For the moment, this will be available in English, French, German, Japanese and Spanish, with more languages rolling out soon.
Google posted each of its major announcements today and we've linked to them below.
Google Live event quick news
Google's stock drops by 8% after Bard showed inaccurate information.
Google Lens will let you use an Android device to search what you see in photos and videos across websites and apps you currently use.
Google Maps will soon feature AR-like views of places you want to visit. It will also overlay information about real-world places.
Google Translate will give users more contextual translation options with descriptions and varying examples in the intended translated language
Refresh
While search is an important to Google, it won't be the only thing on the agenda for today's event. According to the text accompanying the placeholder video on YouTube, Google's planning a much wider focus:
"We're reimagining how people search for, explore and interact with information, making it more natural and intuitive than ever before to find what you need. Join us to learn how we're opening up greater access to information for people everywhere, through Search, Maps and beyond."
So yes, we're probably going to hear about how Google's flagship search engine is going to incorporate Bard, but it sounds like Google Maps is likely to get some AI integration as well. And judging by the imagery on Google's placeholder art, shopping and mobile will be part of the mix today, too.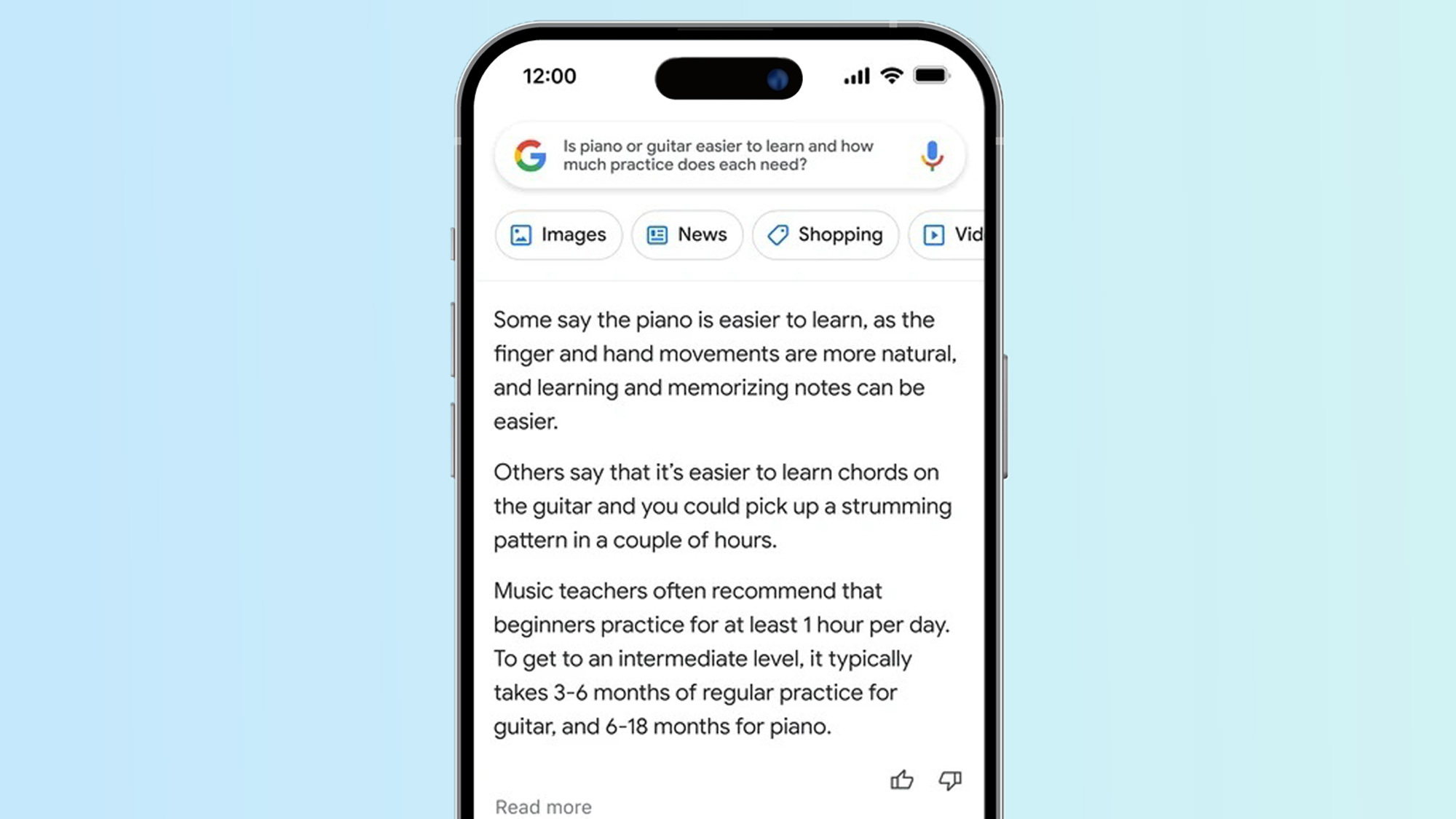 You can read our Google Bard guide to find out more on what it is and ow it works. But in a nutshell, Google built Bard to converse with users, using Google's own Language Model for Dialogue Application, or LaMDA, model. You'll use Bard by typing a query or request into a text box, and the response will come back in a conversational tone.
The most obvious use case for Bard will be to look up information, but Google's floated a few other use cases like planning events, getting lunch ideas and comparing Oscar-nominated movies. At any rate, you can definitely think of Bard as a way to augment and expand Google's existing search tools.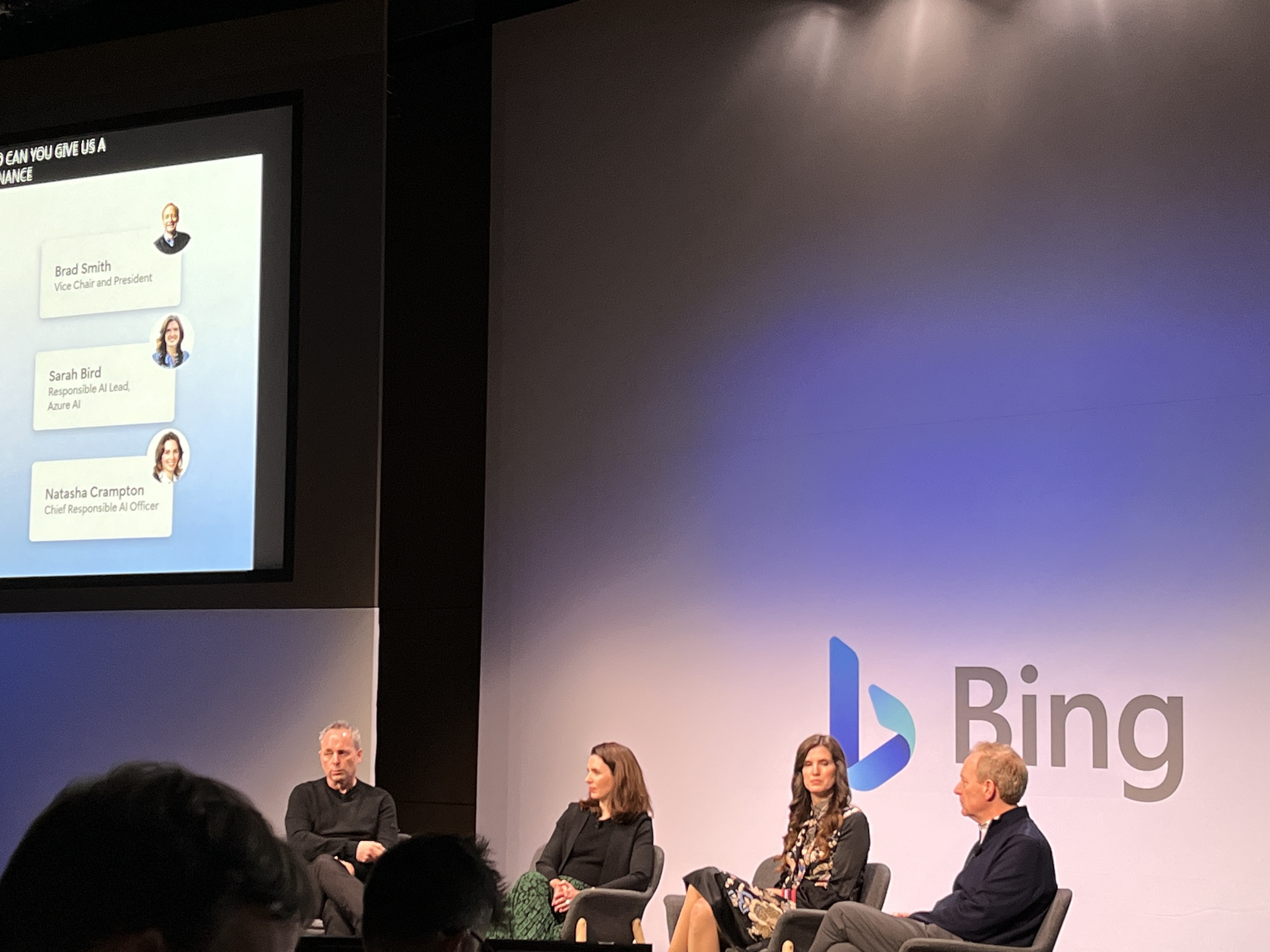 Whatever Google announces today is going to draw comparisons to Microsoft's planned integration of ChatGPT into the Bing search engine and Edge browser. AI will help with some search queries — the example Microsoft showed was a search that asked if a certain type of Ikea furniture could fit into the back of a 2019 Honda Odyssey — and there will be a chat component too that aims to give you greater insight into search results. Besides working those ChatGPT features into Bing, the new Bing search tech will be integrated into the Edge browser.
Computing editor Alex Wawro was in Redmond for yesterday's Microsoft announcement and got some hands-on time with the ChatGPT-flavored version of Bing.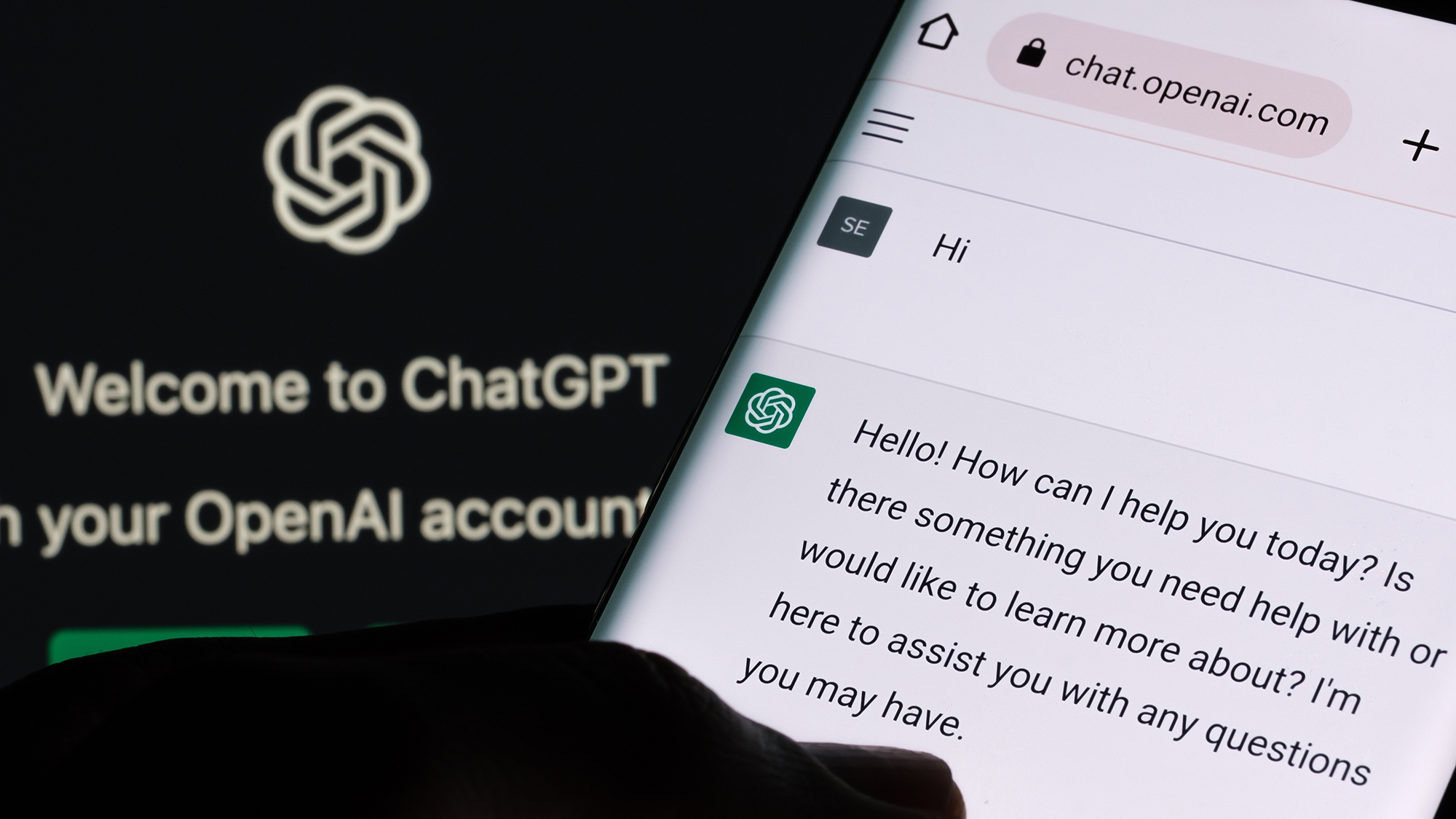 Good morning! It's the day of the Google Live from Paris event, and we're all looking forward to seeing what the company has to show off, particularly in terms of its Bard AI.
Lots of comparisons are being drawn between it and ChatGPT - the most popular AI-powered app around. If you're not familiar already, take a look at our What is ChatGPT guide to see what makes the OpenAI chatbot tick - and what Google will have to match or surpass with its own efforts.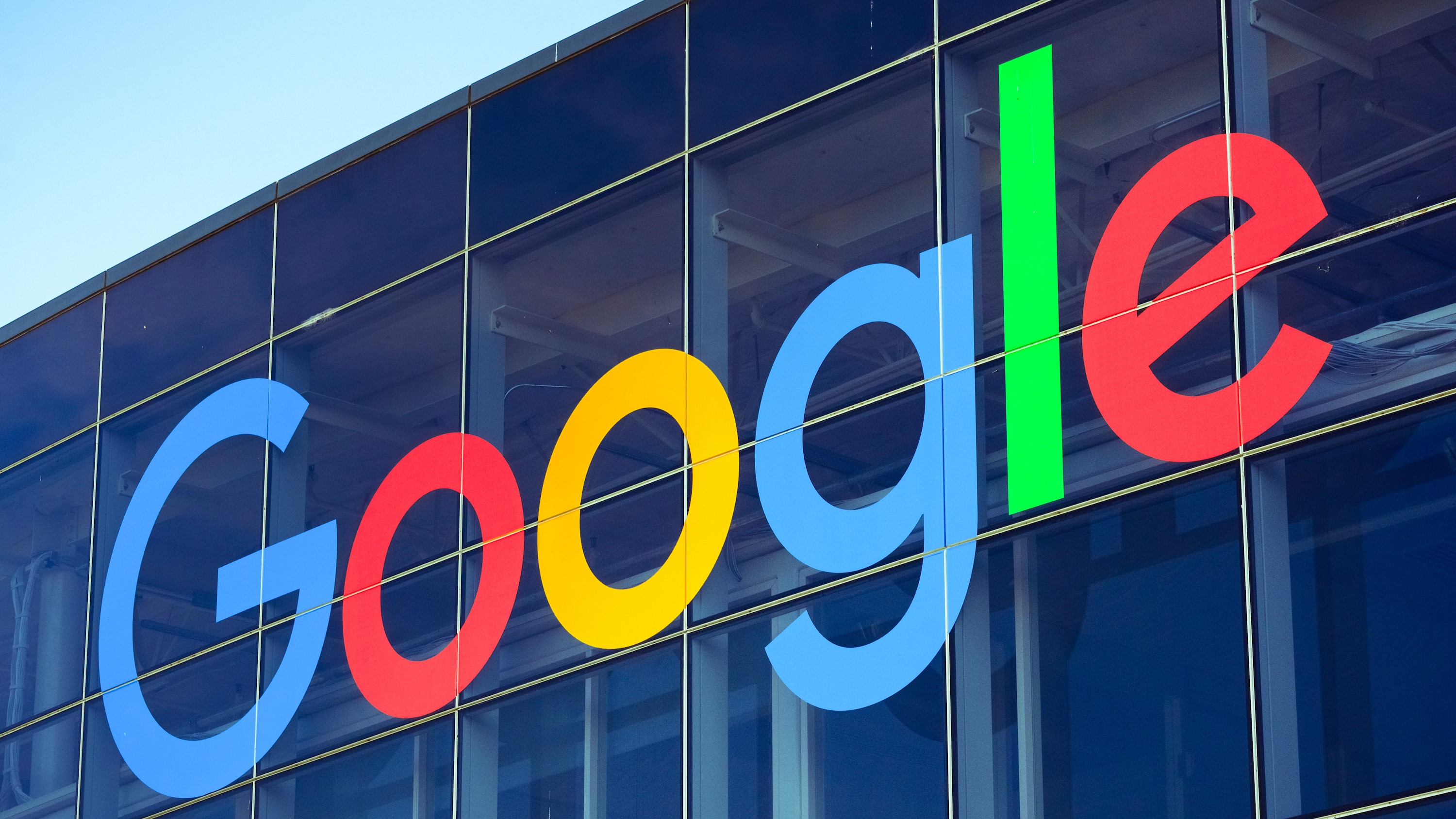 Another interesting bit of recent Google AI news is that it invested $400 million in Anthropic, an AI startup.
Anthropic's yet to launch any publically usable AI tools, but it is apparently working on its own ChatGPT rival. Whether this has had any bearing on Google's Bard AI isn't known.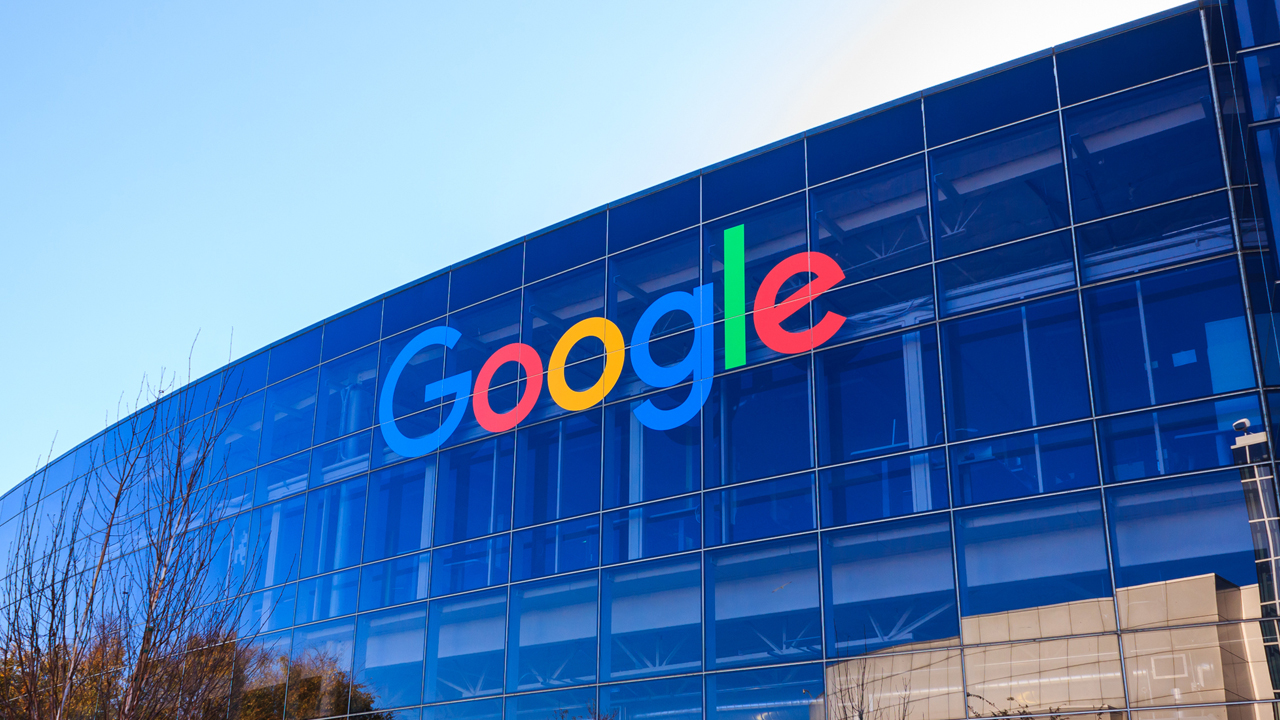 Alongside Bard, Google may talk a little today about MusicLM, its recently announced AI music generator.
It certainly sounds clever, being able to produce minutes of tunes based on text inputs indicating style, tempo and so on. However, because it's been trained with copyrighted music, it'll be hard for Google to release it without causing major irritation for artists and record labels.
There's less than an hour to go until the Live from Paris event begins!
If you want to tune in yourself, then you can watch via the YouTube embed above, or follow the link.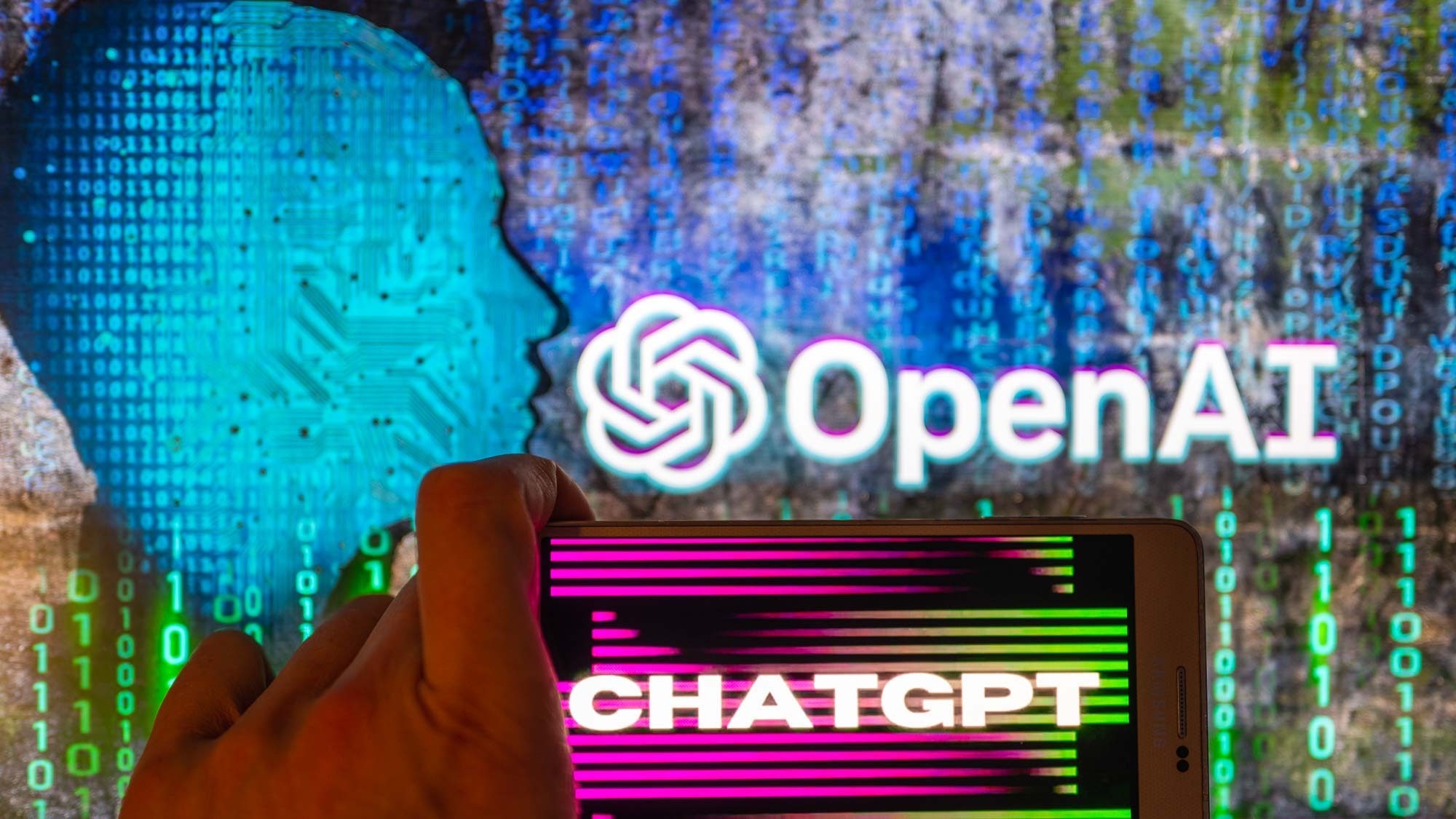 If you're stuck for something to do before Google's event starts, why not see our guide on how to use ChatGPT?
If you've not used it already, it's simply a matter of signing up to the service and then typing in your questions and prompts. It's super easy to use, making us wonder how Google will aim to improve on the usability experience when it comes to Bard.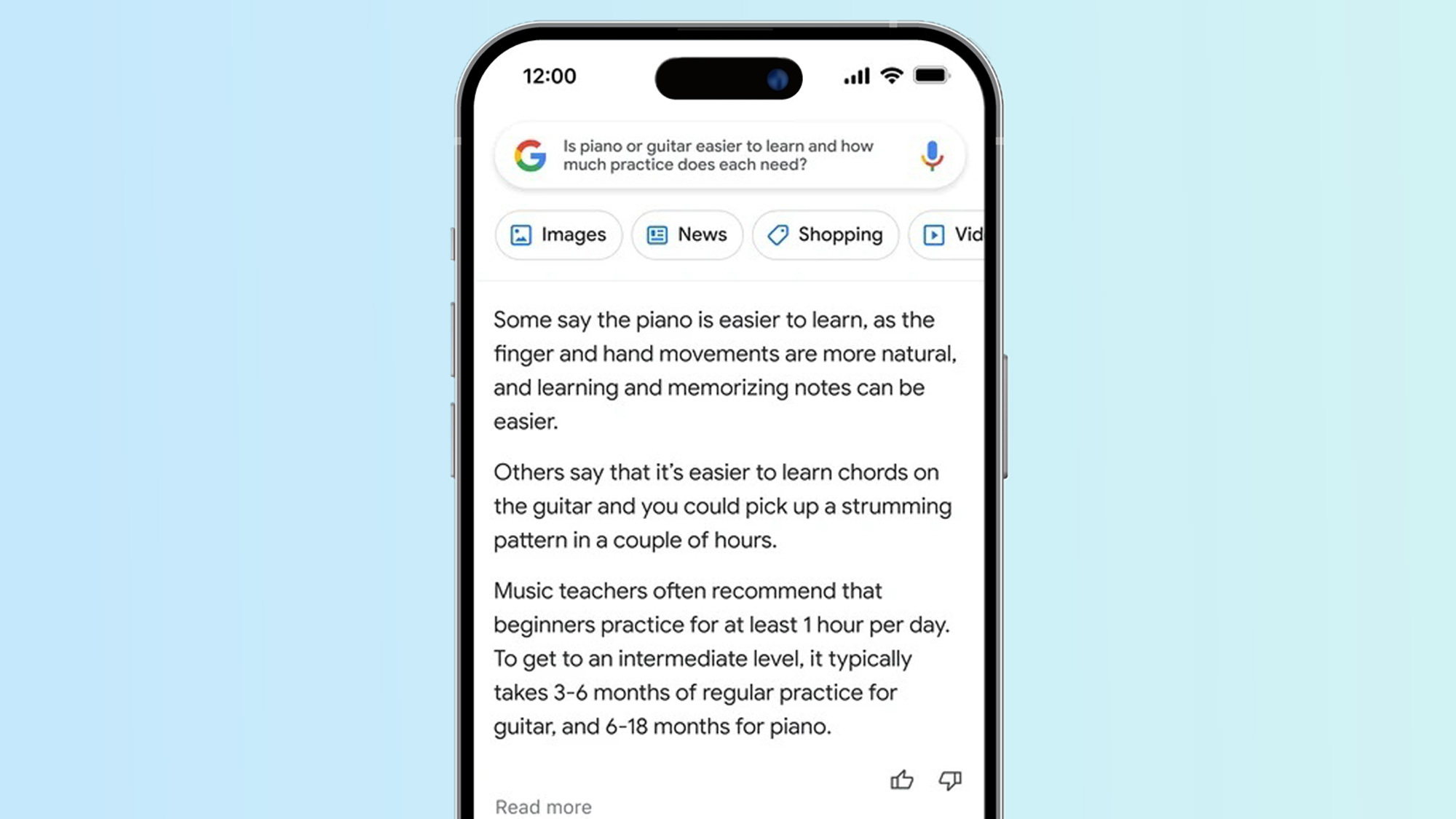 Hello! Computing Writer Tony Polanco here. I'll be helming this live blog moving forward and updating you on Google Bard.
As stated before, Bard is Google's answer to ChatGPT. This AI-driven program is meant to make searches easier and more precise. Today's event should also detail how Bard will be integrated into other Google services like Maps.
This is sure to be an interesting event, not least of which because it comes directly on the heels of Microsoft's planned integration of ChatGPT into the Bing search engine and Edge browser.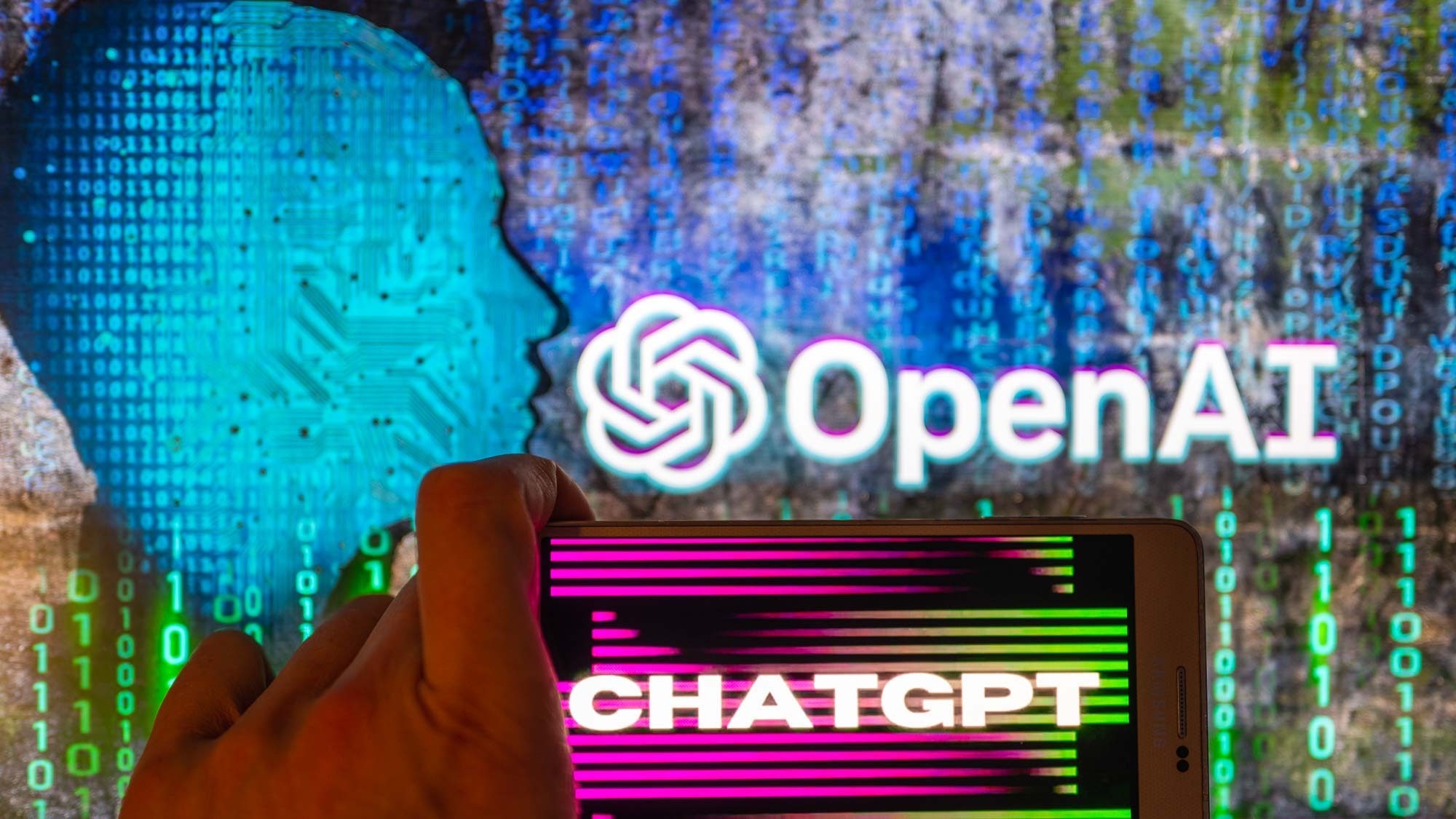 We're 15 minutes away from the start of the big event. To pass the time, I wanted you to check out this excellent article titled "ChatGPT is an existential crisis for Microsoft and Google, but not in the way they think" from John Loeffler, the Computing Editor for sibling site, TechRadar, titled.
While AI-generated searches seem to be a hot thing now, many potential dangers are associated with them. We've already seen ChatGPT stealing others' work regarding AI-generated images. There are a host of legal issues both companies might face. The future of programs like ChatGPT might not be as rosy as some believe.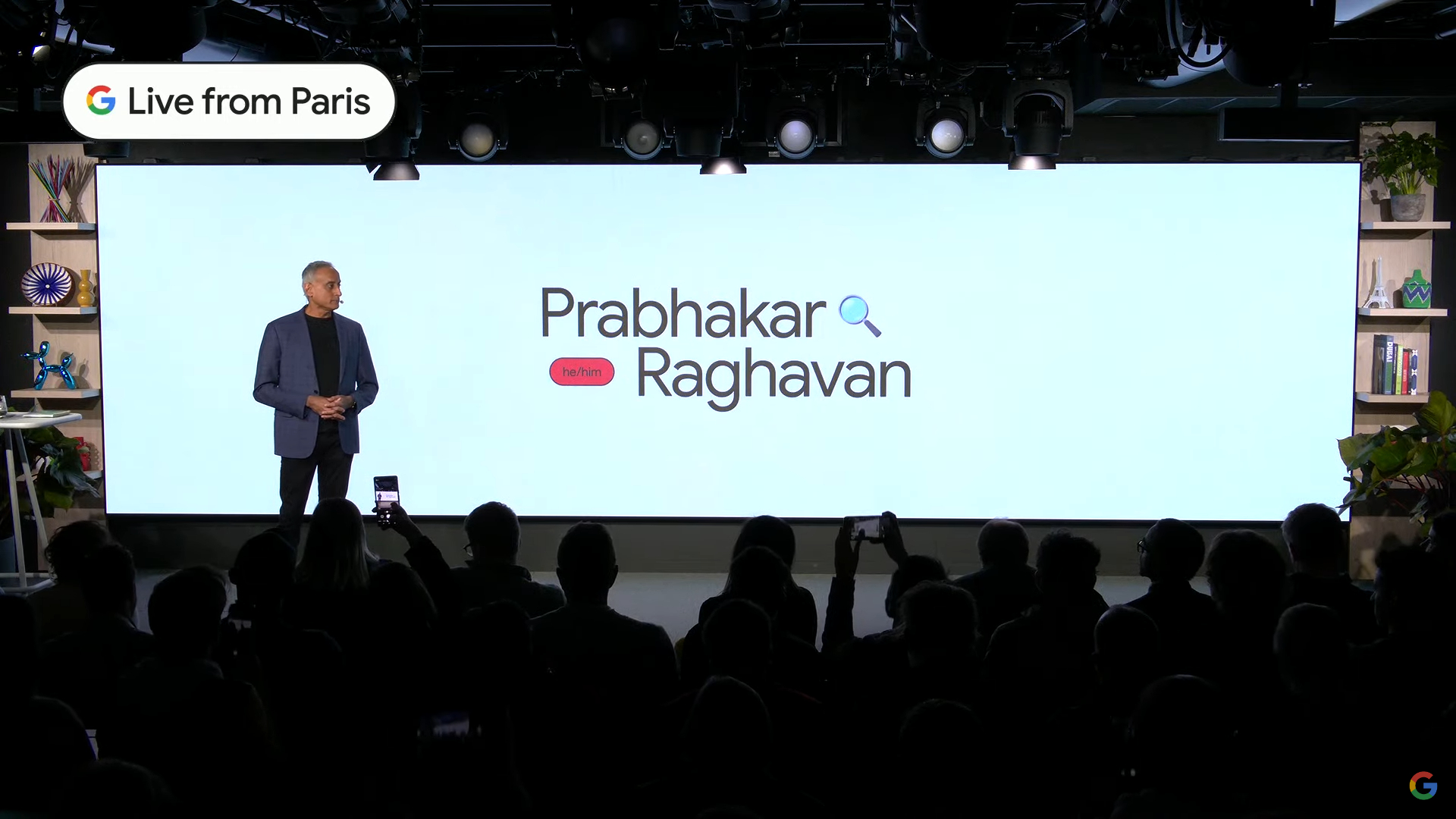 And the show is underway. Prabhakar Raghavan, senior vice president at Google, takes the stage to discuss the company's famous search engine. This is preamble to the Bard reveal.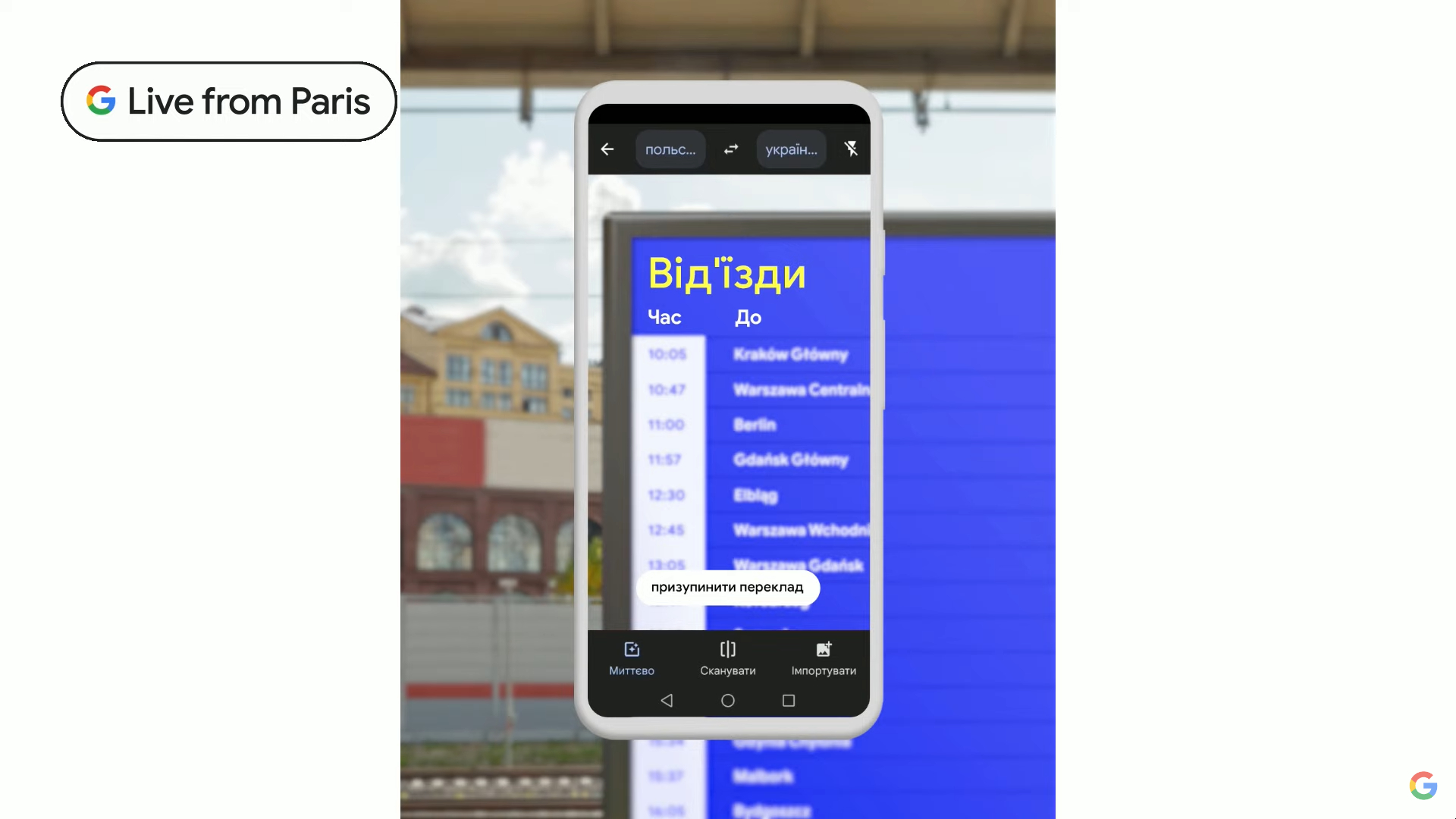 Google is going to update its translation feature with AI. It will add 24 new languages soon. This should be very useful to people, as it was was for Ukrainian refugees who suddenly found themselves in other countries.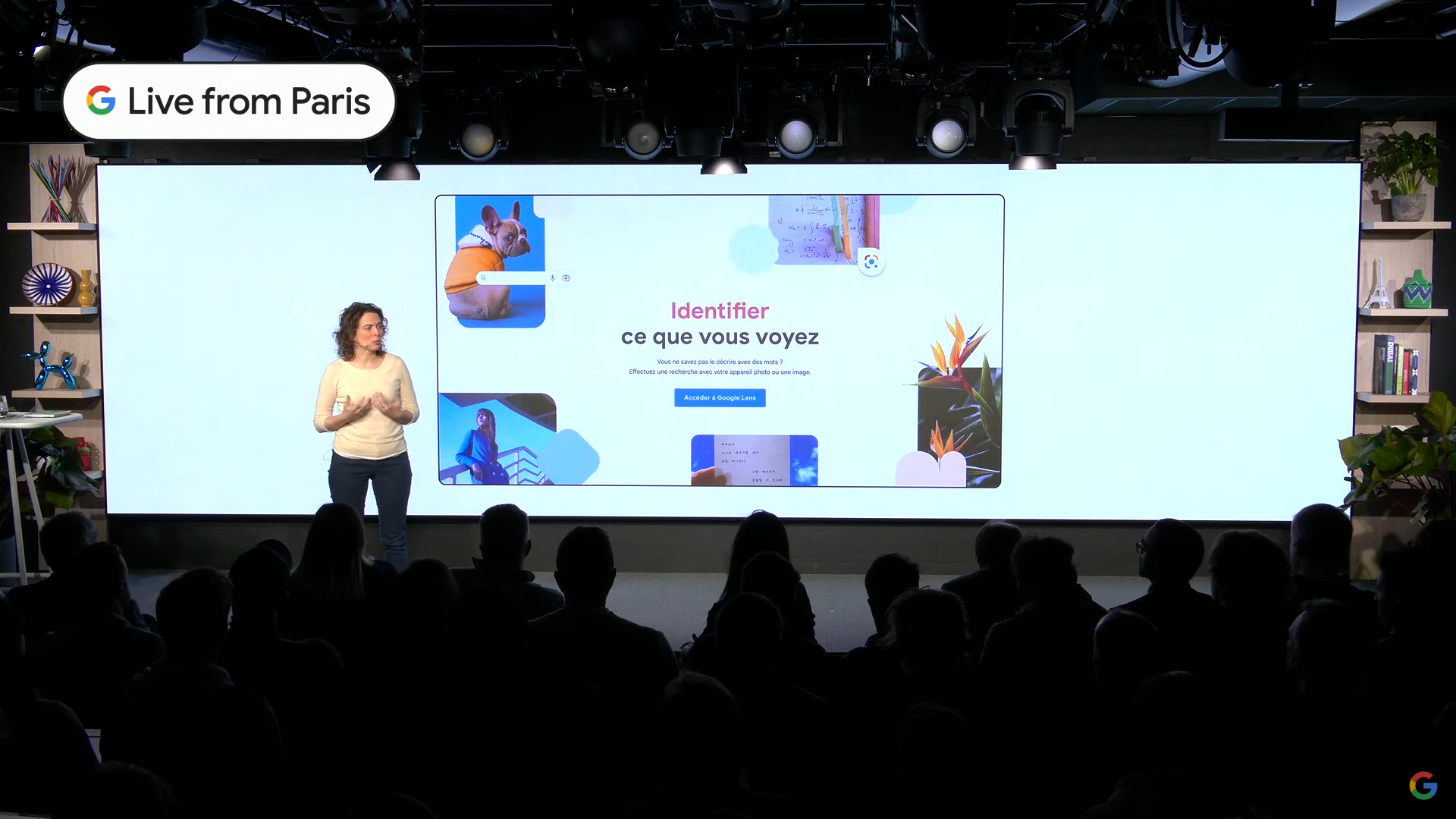 Google Lens is rolling out an update for Android users. One new feature is that it will translate text on an image using AI. The tool will now understand images you search for. Multisearch, another Lens update, is rolling out globally today. Multisearch will be available to all languages where Lens is available in the coming months.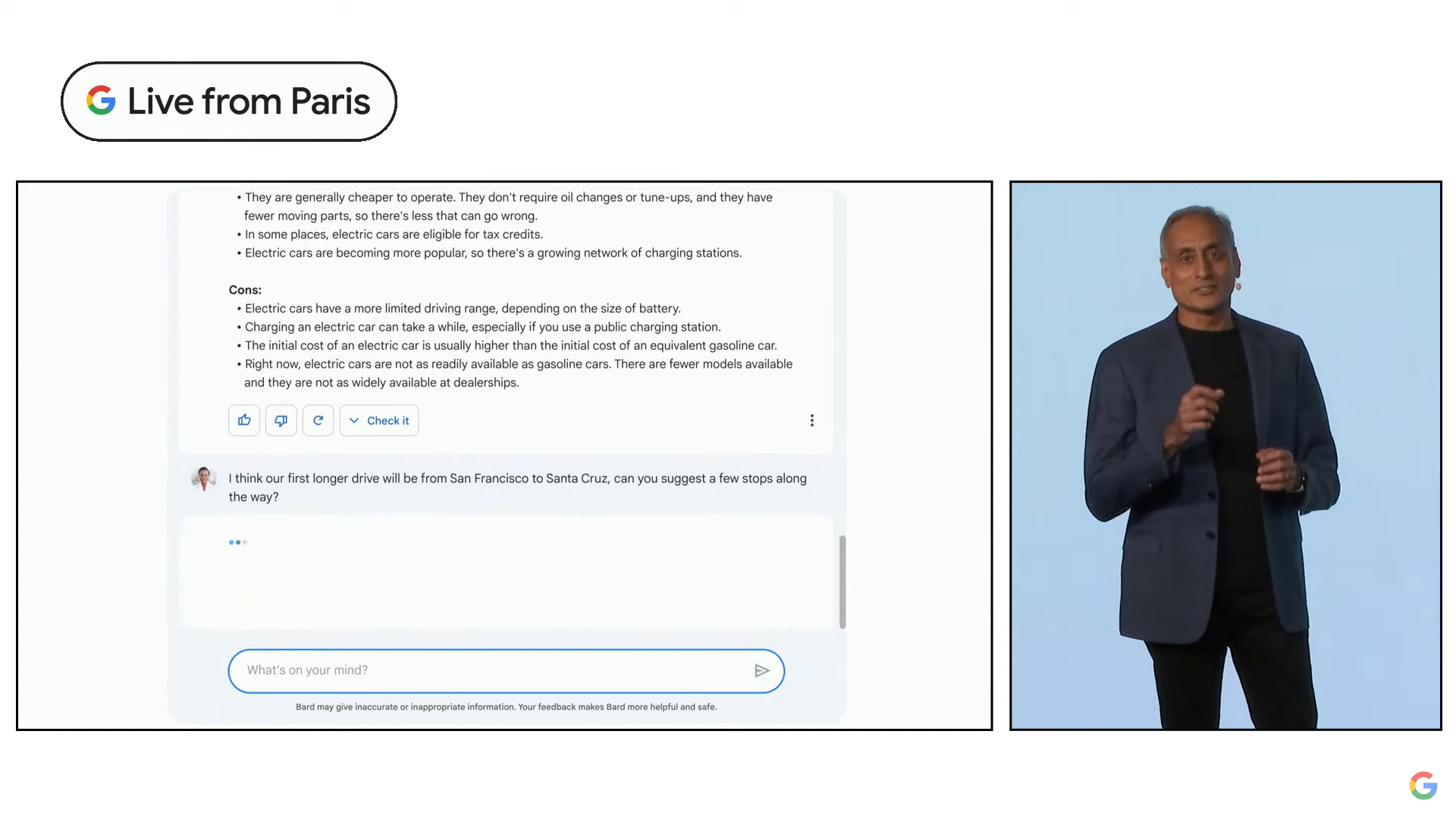 Google Bard is announced. This AI-driven search will not only give you answers to basic questions, but can also give you more detailed information. If you ask it about constellations, for example, it will tell you the best places to see specific constelations. This is basically a super charged version of Google's existing search.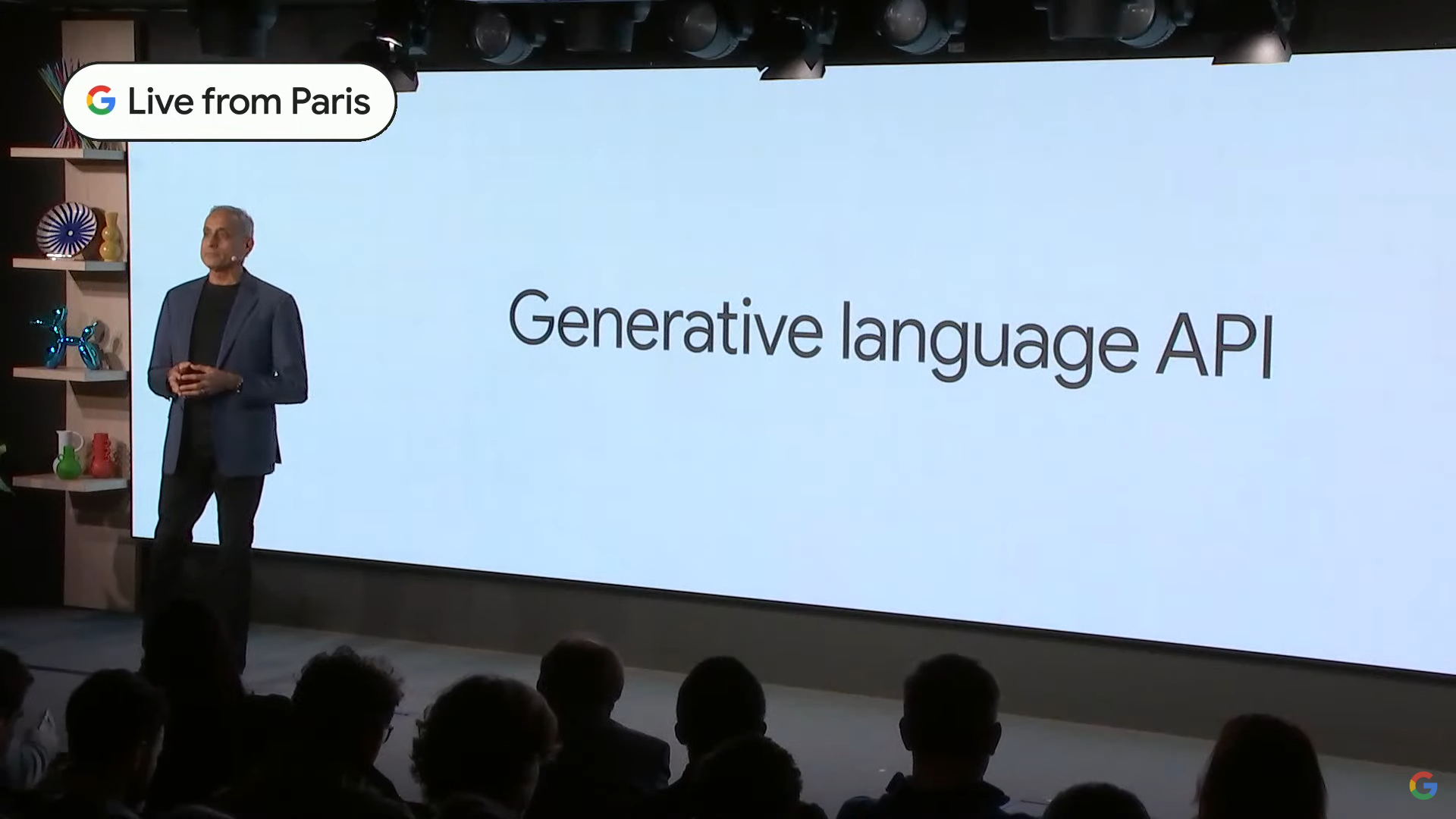 Google plans to let third-party developers use its Bard technology. It'll be interesting to see what different companies and individuals do with the technology.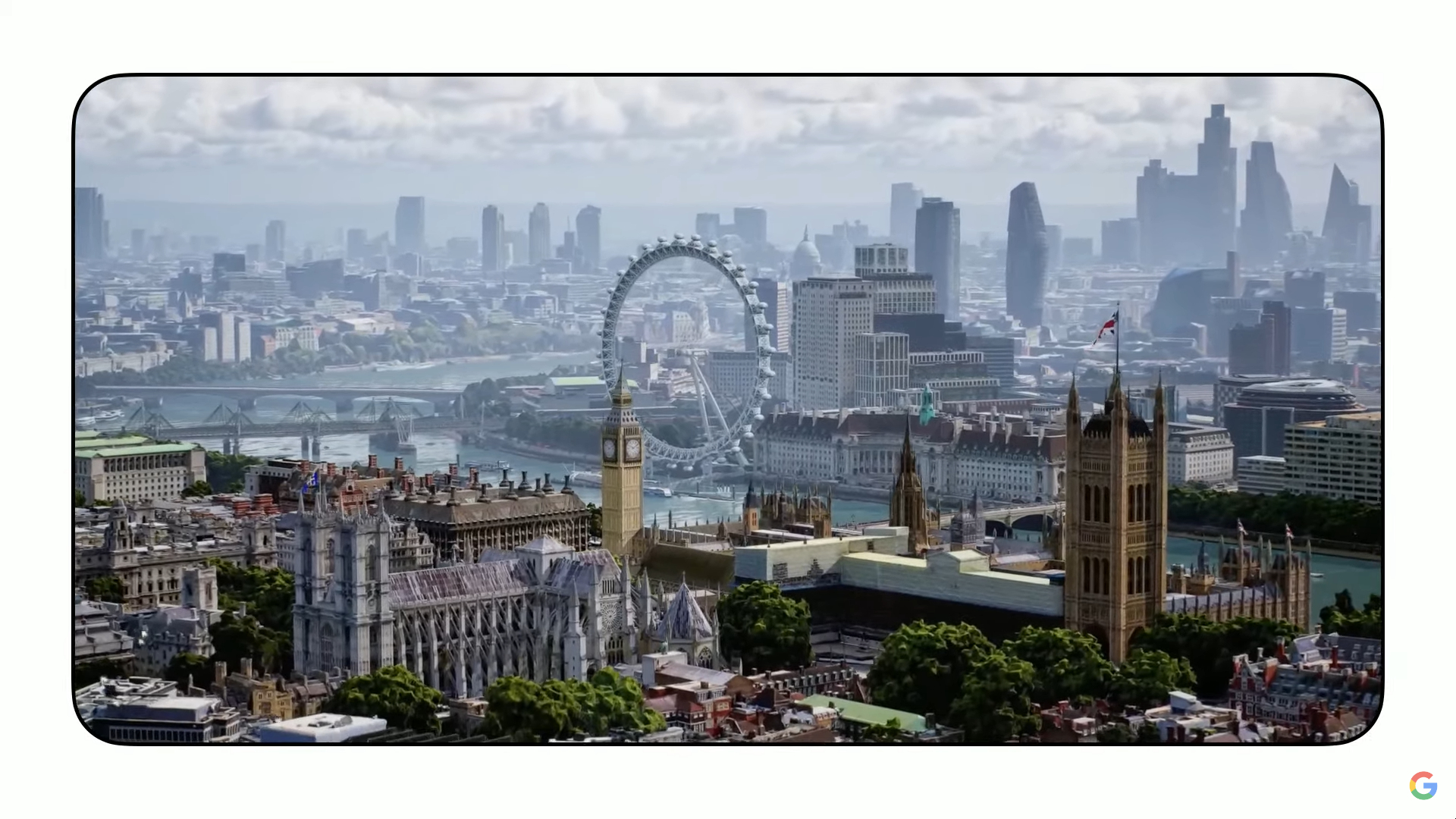 Google maps is getting a major update via Immersive view. Basically, it generates an entire 3D generated map that you can zoom in and out of. But beyond that, you'll be able to zoom into specific buildings. This will be useful to see if a certain restaurant you want to visit is a good fit for you.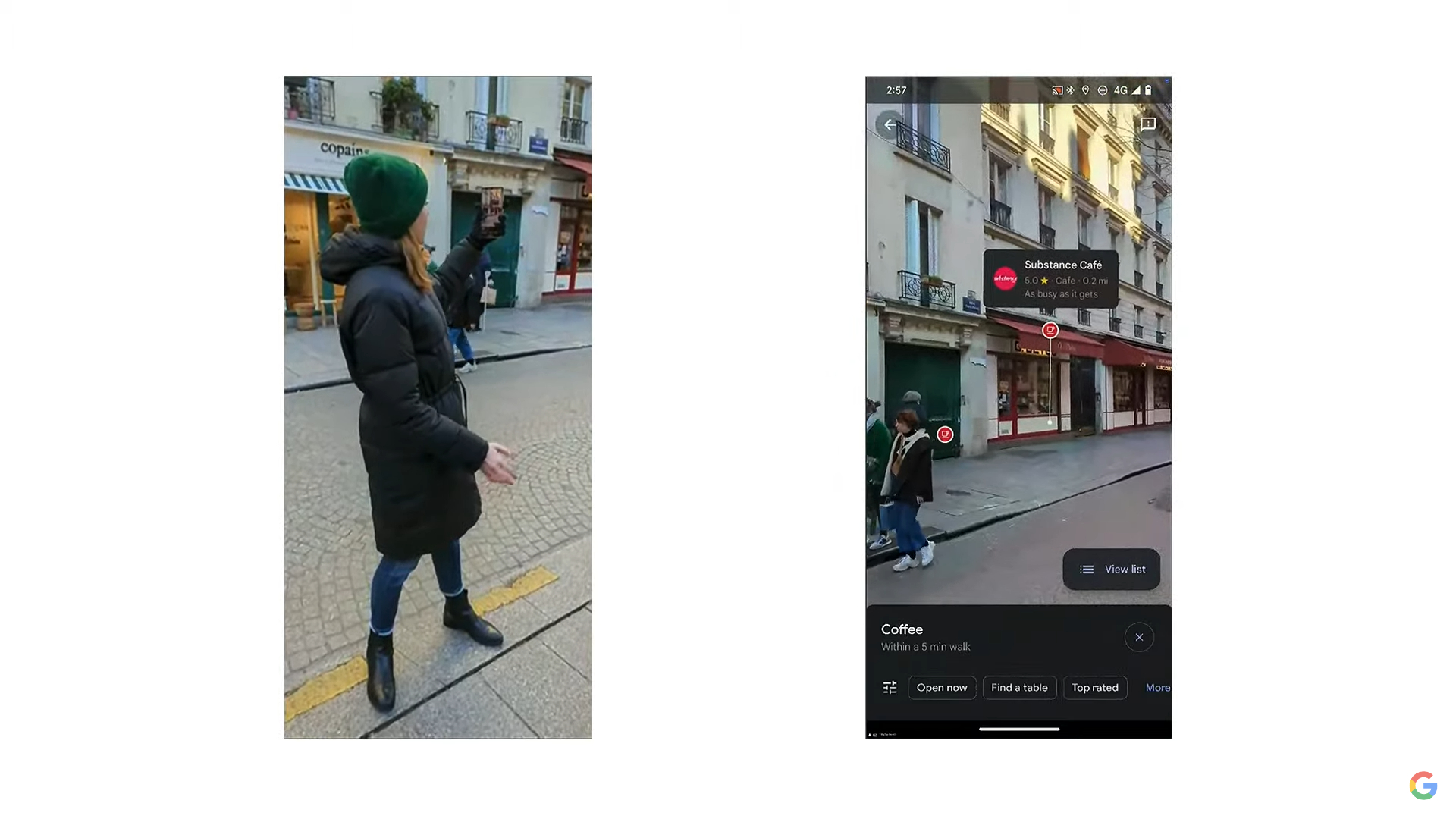 With Google live view, you can scan a city street to search for specific shops. On top of that, you'll see if a restaurant or shop is highly rated. This is more intuitive than searching on Google since you can simply use your phone to scan a street for shops. This, like almost everything announced today, is AI-driven.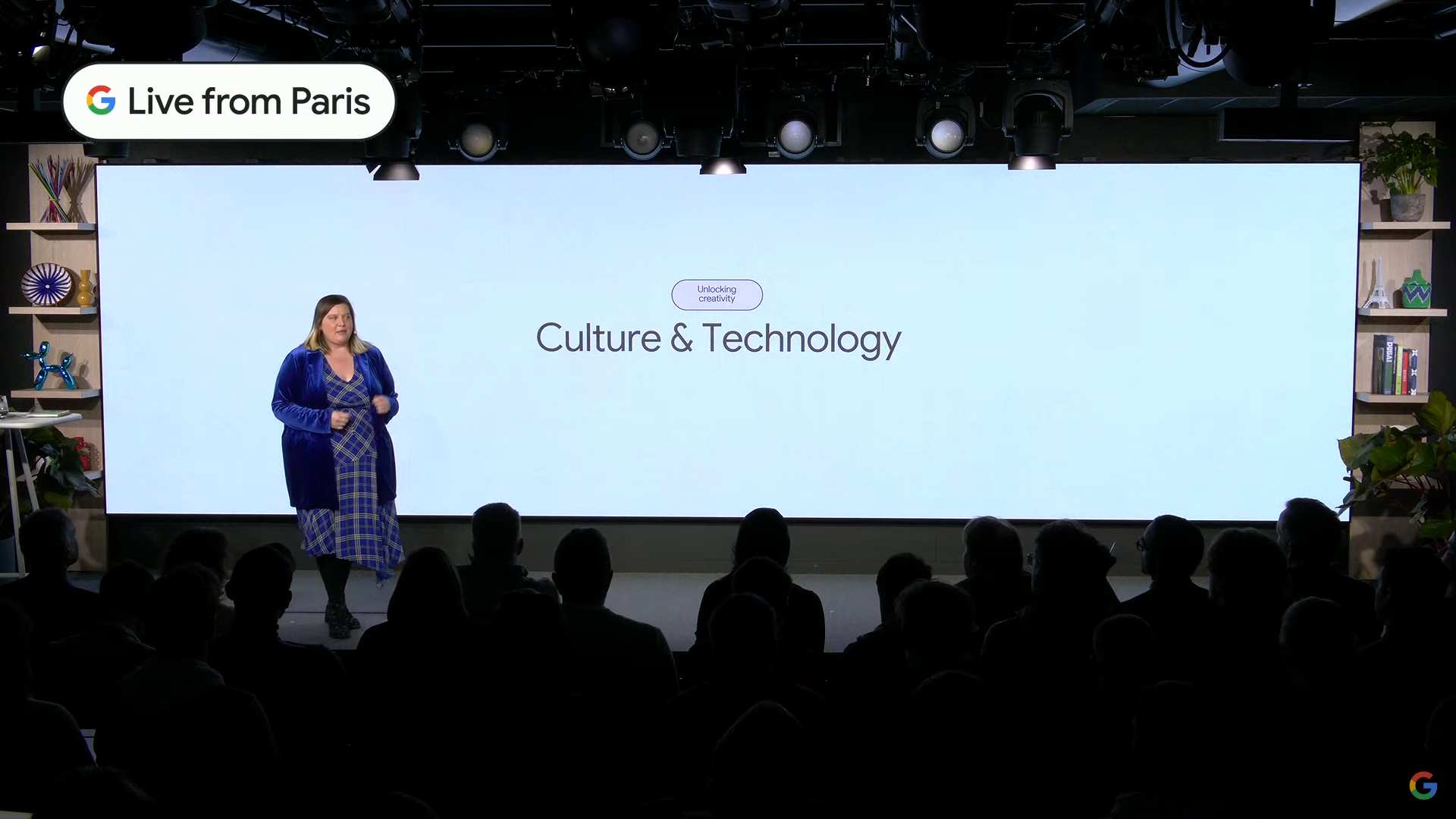 Next up is how Google Bard will do with art-based searches. The aim is to make cultures more accessible to people around the world. Not only that, but the company hopes its technology can preserve cultures, particularly those that many may not know about.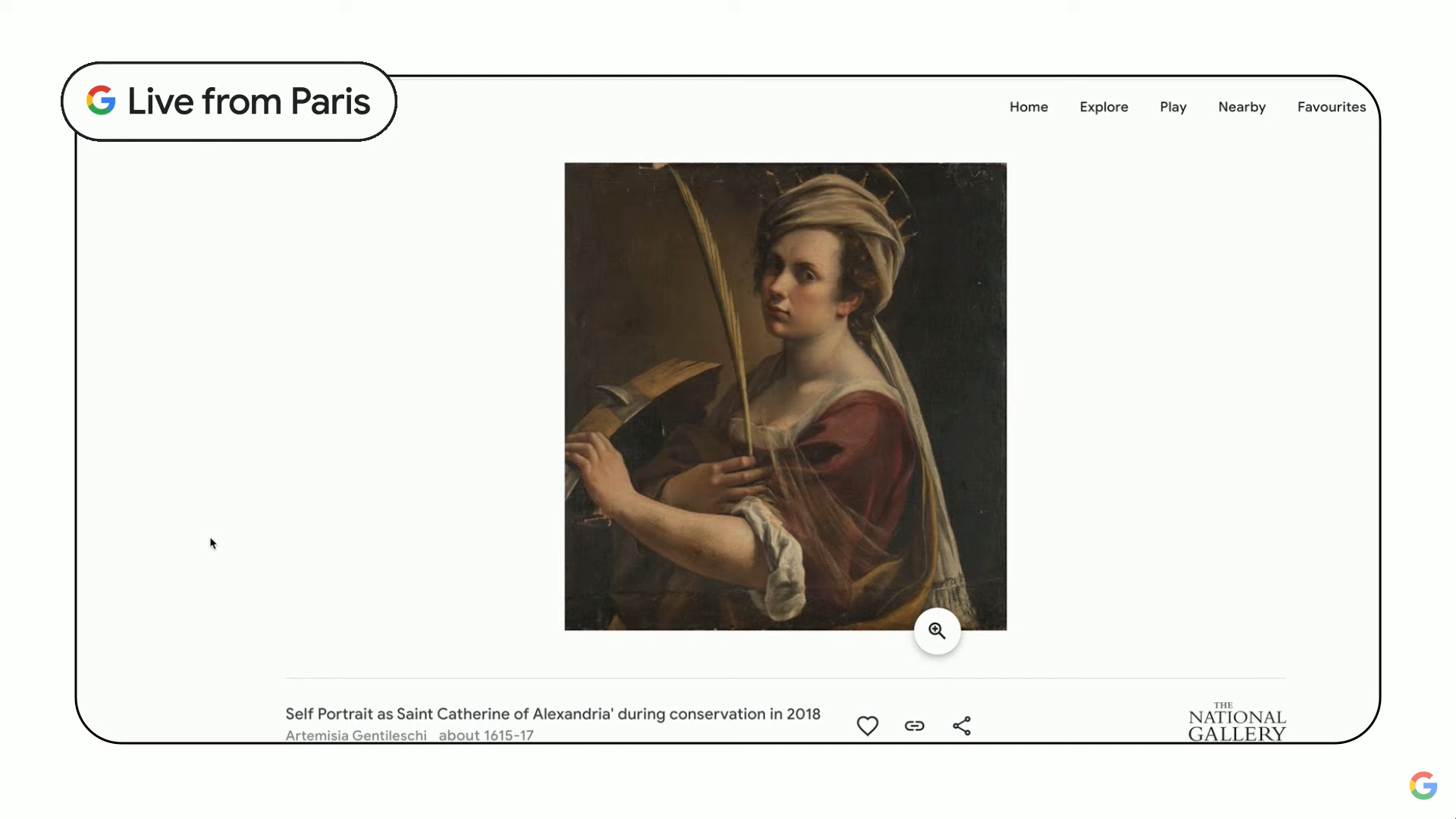 One interesting example is that you'll be able to zoom into specific artworks to see paintbrush strokes. This is meant to replicate the museum experience. However, it remains to be seen if this will be available to all art and not just pieces given to Google to scan into its system.
That's it for the event. Google Bard seems to be a way of enhancing the company's popular search tools. It remains to be seen how effective this AI-driven technology proves to be in the future. But if it works as advertised, it should help out people who use Google in their everyday lives.
Google's stock has dropped 8% after the just-announced Bard AI showed inaccurate information during the company's reveal event.
Speak with Reuters, a Google spokesperson said: "This highlights the importance of a rigorous testing process, something that we're kicking off this week with our Trusted Tester program." They also said: "We'll combine external feedback with our own internal testing to make sure Bard's responses meet a high bar for quality, safety and groundedness in real-world information."
This is definitely not a good look for Google's new AI.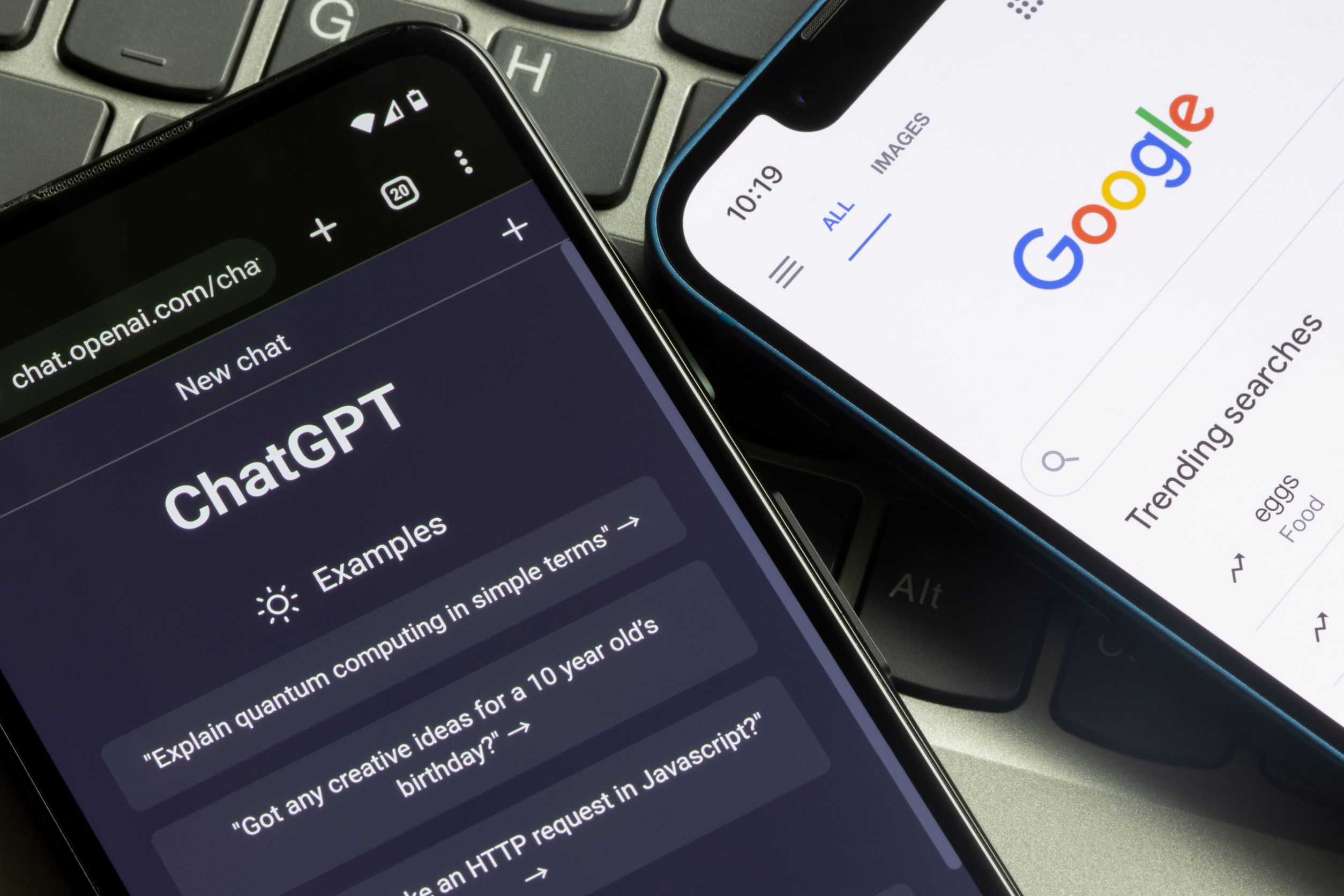 Google Bard is the company's answer to ChatGPT. But which ChatBot AI is better? To help you decide, we've written a post detailing the differences between the two: ChatGPT vs Google Bard: Everything we know so far.
Here's an excerpt from our article:
"At the moment, these AI chatbots are still incredibly new. That means as impressive as they are, they still make mistakes, produce content that crosses ethical and potentially even legal lines and are still figuring out their best use cases. Still, the technology is incredibly impressive, and in the case of Bard or the GPT-powered version of Bing, could revolutionize how we search for information on the internet.
"Unfortunately, you're likely limited to the free version of ChatGPT on OpenAI's platform if you want to test the novel technology. ChatGPT Plus and "the new Bing" are both currently waitlisted and Google Bard is still limited to "trusted testers." This will likely change in the coming weeks and months, but for now, this still remains an unexplored frontier we are just beginning to experience."
Get the Tom's Guide newsletter!
Instant access to breaking news, the hottest reviews, great deals and helpful tips.
Thank you for signing up to Tom's Guide. You will receive a verification email shortly.
There was a problem. Please refresh the page and try again.