Editor's Note: After this story was published, Consumer Product Safety Commission chair Alex Hoehn-Saric took to Twitter to state. in part, that "I am not looking to ban gas stoves and the CPSC has no proceeding to do so." However, "CPSC is researching gas emissions in stoves and exploring new ways to address health risks." The original story follows.
The U.S. Consumer Product Safety Commission has announced that it is looking to tackle pollution in the home emitted by appliances. And the gas stove, a staple of so many households, could be at risk.
In an interview with Bloomberg, Richard Trumka Jr, a commissioner of the agency describes the harmful effects of a Gas stove as a "hidden hazard" and added that "products that can't be made safe can be banned."
While some have launched staunch warnings to anyone thinking about taking their precious stove, Trumka Jr clarified on Twitter that no one will be going house to house inspecting stoves. Any potential ban will only apply to new units.
What are the risks of a gas stove?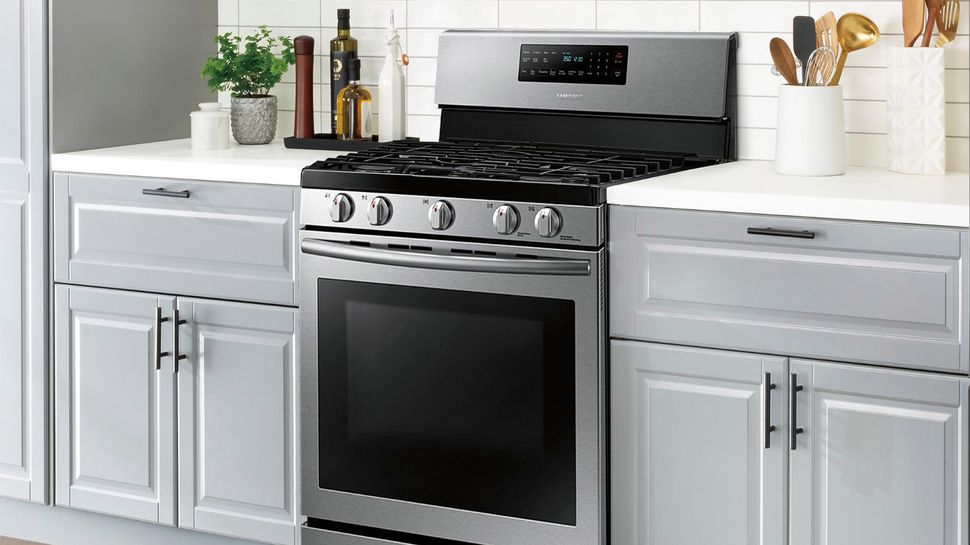 Around 40% of American households use natural gas stoves and although they are lauded for cooking food evenly, there are concerns for the health of those with gas stoves — particularly children.
Natural gas stoves have been found to emit Carbon Monoxide which can be lethal as well as nitrogen dioxide and fine matter particles. The World Health Organization (WHO) and EPA have linked these emissions to cardiovascular problems, respiratory illness and even cancers. Worryingly, recent research published last month linked households with gas stoves to childhood asthma and found that 12% of cases in the U.S. could be the result of using a Gas Stove.
Even when turned off, gas stoves continue to pollute the air and pose a risk. One Stanford study tested gas stoves in 56 different households and found that they all continued to leak methane and nitrogen dioxide. This was not just a problem with old models either as the study found that price and age of the stove seemed to have no bearing on the amount of pollutants leaked.
The environmental costs of a gas stove are also reportedly significant. The same Stanford study found that the yearly emissions of leaking stoves in the U.S. is equivalent to an extra 500,000 gasoline cars on the roads.
I have a gas stove — what can I do?
Aside from switching to one of the best electric ranges, there are a few things you can do to mitigate the emissions of your gas stove, but they will not eliminate the dangers completely.
Keeping the house and kitchen well-ventilated is an obvious but effective solution. Opening windows, using fans, and keeping the air flowing will help prevent pollutants from gathering in such dangerous quantities. Having a hood over your stove will also help greatly. Of course, these measures will still not help the environment.
Another great way to improve air quality throughout the house in general is to get one of the best air purifiers. Remember to change the filter regularly, but if you have one already in another room in the house, you could also move it to the kitchen when cooking.