First thing's first when you're talking about the best shows with one season — no, miniseries and limited series don't count. That's why you won't see the likes of critically acclaimed shows like The Queen's Gambit or Mare of Easttown on this list. Those were clear-cut, contained stories told in their entirety.
Instead, this one's for the shows that were meant to last longer than a solitary season but the TV gods had other plans, canceling them before storylines were wrapped and characters were settled into and worlds were fully built.
But even though the brakes were hit on these series early, they all have managed to transcend their one-and-done status to prove that, maybe, less is more after all? Here are the best TV shows that only aired one season.
My So-Called Life
One of the best, most beloved teen dramas of all time, this ABC series followed the hormonal angst of high schooler Angela Chase (a Golden Globe-winning Claire Danes) and her circle of friends. It only ran from August 25, 1994 to January 26, 1995, but still made stars out of Danes as well as Jared Leto and Wilson Cruz.
My So-Called Life had its fair share of admirers but failed to make it to a second season, despite an online fan campaign to save the show, the first such event in the history of the internet. However, executive producer Winnie Holzman said that ultimately the short-but-sweet tenure was fitting for the series: "This was a show about adolescence and sort of ended in its own adolescence," she said in a DVD extra. "There was an aura about how short the series was like all things that die young. The show ended at a point that it was still all potential."
Watch on Hulu
A League of Their Own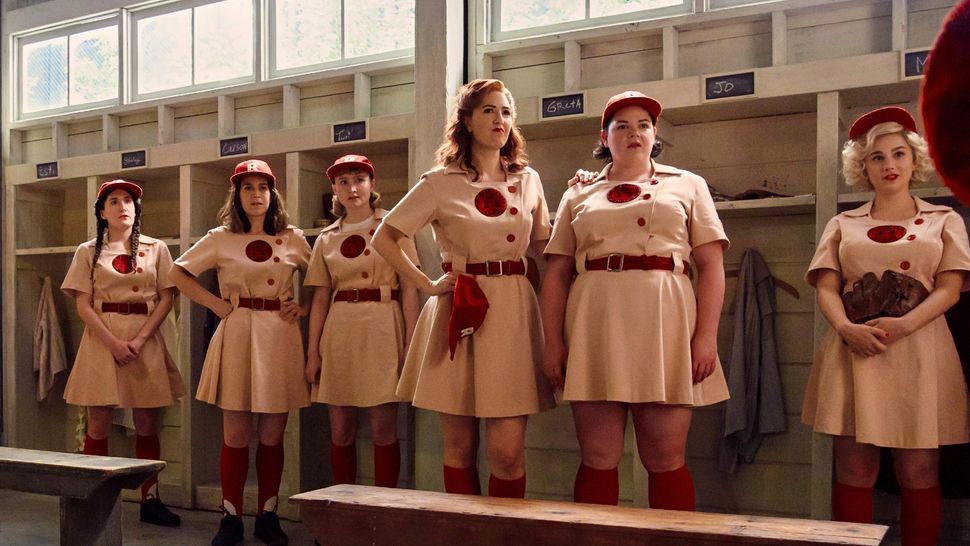 Rockford Peach fans cheered when they heard that Amazon's TV adaptation of the 1992 sports film A League of Their Own — which similarly follows a World War II-era team of female baseball players, while refreshingly delving deeper into the queer and POC history that the movie merely hinted at — would be getting a second season, albeit with half the episode pickup of the eight-ep first season.
However, those TV dreams were crushed when Variety reported that the streamer would not be moving forward with the shortened second season and instead canceled the whole series amidst the WGA and SAG strikes. Whether it gets picked up elsewhere is to be seen, but as of now, it's sadly game over for Abbi Jacobson's Carson, Chante Adams' Maxine, D'Arcy Carden's Greta and the rest of the team.
Watch on Prime Video
Freaks and Geeks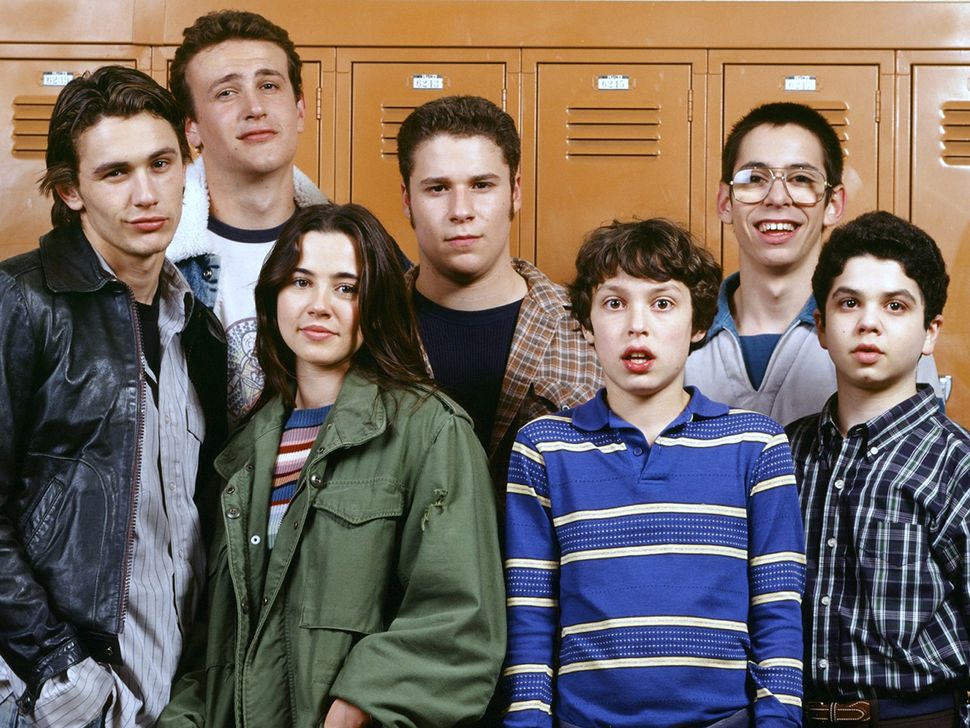 The legacy of this coming-of-age cult classic stretches further than its episode count. Just 12 episodes aired on NBC from September 1999 through July 2000 before cancellation, with the final six following months later on ABC Family. Yet, it created comedy juggernauts out of its talents both onscreen (Jason Segel, Seth Rogen) and off (the series was executive-produced by Judd Apatow, who would go on to define most of aughts-era humor).
The show follows Lindsay Weir (Linda Cardellini), who goes from bookish to burnout thanks to her new Zeppelin-loving, pot-smoking "freak" friends, and her geeky younger bro Sam (John Francis Daley) and his equally dweebish pals (Martin Starr and Samm Levine), as they navigate the 1980 school year at McKinley High. Though it simply couldn't compete against timeslot competitors like Who Wants to Be a Millionaire?, Freaks and Geeks has endured as a heartfelt and hilariously honest depiction of teen life.
Watch on Prime Video
High Fidelity
Television is short on good rom-coms, so when we get one, we hold on for dear life. Such was the initial fervor around Hulu's High Fidelity, which is based on the 1995 Nick Hornby novel and 2000 film adaptation but swaps out the movie's John Cusack for Zoë Kravitz as its romantically challenged record-store owner, Rob. Though hitting familiar beats from the book and film, including the Top Five lists and the fourth-wall breaks, the show freshened things up for 2020 with more racial and sexual diversity among the characters (including scene stealer Da'Vine Joy Randolph as Rob's BFF Cherise).
Despite racking up positive reviews, however, the streamer decided against greenlighting more episodes, a move that Kravitz dubbed a "big mistake." "They didn't realise what that show was and what it could do," she told Elle in 2022. "The amount of letters, DMs, people on the street, and women that look like us — like, that love for the show, it meant something to people."
Watch on Hulu
Bunheads
Amy Sherman-Palladino is the brain behind some of television's most adored and enduring series, including Gilmore Girls (2000-2007) and The Marvelous Mrs. Maisel (2017-2023). She was unable to replicate the same kind of longevity for her 2012 ballet-focused series Bunheads, which starred Tony winner Sutton Foster as a former Las Vegas showgirl who ends up mentoring young ballerinas in a sleepy California town.
Though the ABC Family show similarly charmed with the writer-director's signature screwball humor and rapidfire repartee, it was not renewed for a second season. "They already have 60 other shows in the works with hot teens ready to be knocked up or lying, so it doesn't look like there's room for us," Sherman-Palladino snarked about the network to Buzzfeed back in 2013.)
Watch on Hulu
Firefly
On paper, Firefly should have been a long-term success. Creator Joss Whedon was fresh off the sci-fi successes of Buffy the Vampire Slayer and Angel, both of which ran for five-plus seasons when he thought up this futuristic space series following the renegade nine-person crew of the Serenity spaceship in the year 2517. The delightfully oddball ensemble starred Nathan Fillion, Gina Torres, Morena Baccarin and Alan Tudyk, among others.
However, the show was canceled by Fox in 2002 after only 11 of the 14 produced episodes aired, despite its popularity with critics, awards groups (it won the Emmy for Outstanding Special Visual Effects in 2003) and fans alike. A 2005 follow-up film called Serenity is proof of its devoted following.
Watch on Hulu
The Get Down
Though it aired in two "parts" in August 2016 and April 2017, this Netflix musical drama created by Baz Luhrmann and Stephen Adly Guirgis is technically one season long. Set in the South Bronx during the 1970s, the 11-episode series is an energetic time-capsule ode to the rise of hip-hop and disco in New York City, centered on a ragtag group of local teens (played by Justice Smith, Shameik Moore, Skylan Brooks, Jaden Smith, and newcomer Tremaine "TJ" Brown Jr).
However, despite the fantastical fun and big-budget production that Luhrmann always brings, as well as a killer soundtrack (Nas, Grandmaster Flash and Kurtis Blow were producers on the series), Netflix shockingly dropped the mic on this one a month after its finale.
Watch on Netflix
More from Tom's Guide