Nectar's epic Sleep Week Flash Sale in March knocked 40% off its entire range of memory foam mattresses, yielding some of the lowest prices we've ever tracked for these popular beds. If you slept on that incredible offer, we have good news – it's back! Once again, Nectar cuts 40% off all of its mattresses. Despite what the on-page timer may say right now, this sale is expected to last throughout the weekend – still, you'll want to take advantage while you can.
The best-selling Nectar Memory Foam mattress is now $629 for a queen. That's $70 below its previous sale price and even less than it was on Black Friday when it dropped to $669. This model tops our best memory foam mattress guide and holds second place in our overall best mattress ranking for its tremendous value. Read on for more info, or head to our Nectar Mattress review for the full low-down.
The 40% off deal applies to the full Nectar range, including Premier options (read about those in our Nectar Premier Hybrid review and Nectar Premier Copper review). Whichever you go for, you'll have a full 365-night sleep trial to make sure you love it, and Nectar ships for free with a forever warranty.
With Memorial Day mattress sales on the horizon, this is a nice surprise from Nectar weeks ahead of the holiday. This 40% discount could possibly make a triumphant return in late May but that's uncertain. Our advice: if you're currently on the hunt for a new mattress, it's better to buy now than wait for an equally-impressive mattress sale to appear later.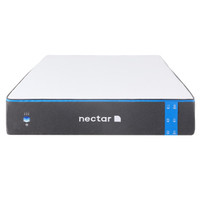 Nectar Memory Foam mattress: was $599 now from $359 at Nectar
Cheapest option! The original Nectar mattress is a versatile all-foam mattress that'll suit a wide range of people. In our tests, we found it delivered excellent comfort and support in all sleeping positions. The current Nectar Flash sale knocks a massive 40% off, which is the most generous deal we've seen since at least last summer. A queen size now costs $629 (which is cheaper than it was over Black Friday). The extras are outstanding for the mid-range price too – you'll get a full year's trial and forever warranty.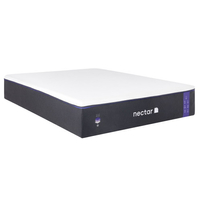 Nectar Premier mattress: was $1,049 now from $629 at Nectar
Top upgrade! If you fancy a slight step-up from the Original model above, check out the Premier. This model sits in the middle of Nectar's US range, and features gel memory foam and phase-change material to deliver a cooler sleep compared. With 40% off, a queen size is down to $899 – that's around $100 less than you'd usually pay. And you'll also get free shipping, a forever warranty and a full year to decide if it's right for you.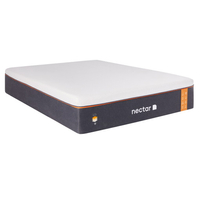 Nectar Premier Copper mattress: was $1,499 now from $899 at Nectar
Best for cooling! If you really struggle with overheating, this is the model to go for. In our Nectar Premier Copper review we found that the model's heat-conductive copper fibers were very effective in keeping us cool as we slept. The current offer means this mattress is much cheaper than usual – a queen is now marked down to $1,169 (over $100 less than the usual price you'd pay).
Nectar is known for its full-foam beds, but did you know hybrid versions also exist? These generally have the same design as their foam counterparts but add a layer of individually-wrapped 8-inch coils for more breathability, extra responsiveness, and steadier edge support. During this 40% off flash sale, a queen original Nectar Hybrid is $719 (was $1,199), while the queen Premier Copper Hybrid is down to $1,349 (was $2,249).
There is one trade-off to consider with such a large percent-off discount: free bedding. The steeper the bargain, the less likely Nectar is to throw in complimentary sheets and pillows. If you're so inclined, however, Nectar does reduce the price of its bedding bundle to $159 (was $599). Alternatively, you can take the money you save on your new Nectar mattress and browse this month's best bedding sales.
Missed this offer? Our Nectar mattress sales page has the best current savings. Or if you're not in the US, scroll down for the best Nectar deals in your area.