Steam Deck sales don't happen every day, so you need to jump on them when you get the chance. The Steam Deck is on sale for its lowest price ever for a limited time.
Right now the Steam Deck is on sale from $359 at the Steam Store. If you can afford it, I recommend getting the Steam Deck (512GB) for $519 — it's $130 off, and the extra storage space and faster load times will definitely come in handy. It's an awesome price for one of the best handheld gaming consoles.
Shoppers across the pond are also in luck, because in the U.K. you can get the Steam Deck on sale from £314 at the Steam Store.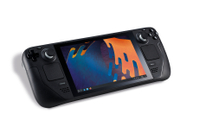 Valve Steam Deck: was $649 now $519 @ Steam Store
Valve has discounted Steam Decks by 10% to 20% for a limited time. This is the most expensive model and it bears the largest discount, knocking the usual $650 asking price of the 512GB SSD Steam Deck down to roughly $520.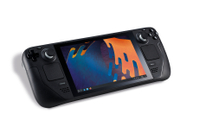 Valve Steam Deck: was $399 now $359 @ Steam Store
On a smaller budget? The Steam Deck is now available starting from $359. This is the cheapest model, which bears the smallest discount and has the least amount of onboard storage.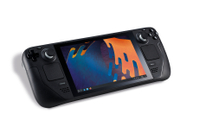 Valve Steam Deck: was £349 now £314 @ Steam Store
In the U.K.? The Steam Deck is on sale starting from £314 right now at the Steam Store. Prices range up to £455 for the 512GB model.
If you still need convincing, we have a full rundown of this handheld PC in our Steam Deck review. We were impressed by this device's sleek design, lightweight construction and sharp 7-inch 1280 x 720 LCD touchscreen.
While not all the best PC games are Steam Deck compatible, this console still gets you access to a huge library of incredible games that can be played on the go. And you're not stuck with just indies — big-budget and graphically demanding titles like Elden Ring and Marvel's Spider-Man Remastered are verified to run correctly right out of the box.
As for performance, we found that the Steam Deck can easily run most compatible games at around 30 fps. Well-optimzed titles like Doom Eternal ran at a very smooth 60fps. Our Steam Deck lasted 3 hours and 51 minutes during our battery life tests, meaning it should last you through your daily commute.
Nothing beats PC gaming on the go, so make sure to grab this deal before it disappears. If you're looking for more sales, check out our Prime Big Deal Days coverage.