Black Friday is a week away, but don't tell that to Ring. In just the past day, I've seen the prices on some of the best Ring Video doorbells drop to historic lows, so if you've been waiting to pick one up for your home, there's no need to wake up early the day after Thanksgiving to find one of the best Black Friday Ring video doorbell deals.
I've been reviewing Ring video doorbells for longer than I can remember, and there's always a rush right around Black Friday to find the best deals on its video doorbells and cameras. But guess what? Most of those deals are already live.
Of all of Ring's deals, these are the three that I'd be most interested in if I was shopping for a new video doorbell. The main reason? All three of these models have package detection, so Ring will send you an alert if it senses something has been dropped off in front of your door. Keep in mind, though, that you'll also need a Ring subscription plan ($4/month, $40/year) if you want to use that feature and save video from the camera.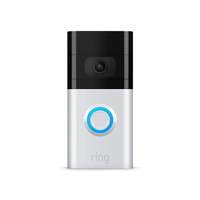 Ring Video Doorbell (2020): was $99 now $54 @ Amazon
Ring's flagship video doorbell is 45% off. It can be wired or run on battery power, and is the least expensive of Ring's video doorbells that can let you know if there's a package at your door. Unlike the Battery Doorbell Plus and the Ring Video Doorbell Pro 2, though, it lacks head-to-toe video and a removable battery. Check out our Ring Video Doorbell review to learn more.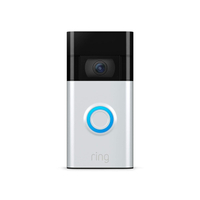 Ring Battery Doorbell Plus: was $179 now $119 @ Amazon
Don't have wired power to your door, but still want head-to-toe video and package detection? Then this is the Ring doorbell you want. In our Ring Battery Doorbell Plus review, we found it delivered excellent video, was easy to install, and its battery lasted a good long time, too. This is the lowest price it's been — and it's the newest of the company's video doorbells, too.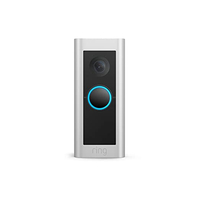 Ring Video Doorbell Pro 2: was $249 now $149 @ Amazon
Our favorite wired-only video doorbell, the Ring Video Doorbell Pro 2 features head-to-toe video, so that you can see things closer to your front door, such as packages. In my Ring Video Doorbell Pro 2 review, I loved its small and slim design, as well as effective package detection. It's the one I have on my door.
All three video doorbells are currently at their lowest prices ever. Could Ring drop the prices even more next week for Black Friday? That's certainly a possibility. However, I would be surprised if they dropped much lower than what they are already, so it's worth the risk.
Be sure to check out other Black Friday deals at Tom's Guide, which we're regularly updating with the latest sales as we find them.