Saatva Coupons for December 2023
Use these 11 tried & tested Saatva coupons to save big on your next bedding purchase, from down alternative comforters to luxury mattresses.
---
FAQs
What kind of Saatva mattresses can I buy?
The Saatva Classic: The Classic is a luxury innerspring mattress and our favorite of the Saatva lineup. It's comfortable in all sleeping positions, and well-suited to hot sleepers and people with back pain. There are three different firmness options to choose from (soft, luxury firm and firm), and it comes with a 365-night trial and lifetime warranty.
Loom & Leaf: Loom & Leaf is Saatva's most luxurious option. This memory foam bed is handcrafted in the US from eco-friendly materials, and is designed to contour to your body to relieve pressure on aching joints. In our testing we found it worked wonders on her back pain.
Latex Hybrid: The Saatva Latex Hybrid is built with non-toxic, natural and sustainable materials. The Latex offers some of the body-contouring feel of memory foam, but tends to sleep cooler, and there's a spring layer for a little bounce, too.
Memory Foam Hybrid: This is the cheapest of Saatva's two memory foam models. Unlike the Loom & Leaf, this one has a large spring layer, which should help with breathability as well as adding a touch of bounce. The top layers still deliver the soothing hug of memory foam.
Saatva HD: The Saatva HD is one of the best mattresses for heavy people, with a design that combines natural latex and memory foam, along with coils. It's pretty firm, with extra support around the lumbar area to ensure your spine stays properly aligned. Saatva promises no sagging edges, which will make getting up and out of bed nice and easy.
Not sure which mattress is right for you? Check out our comparison of the Saatva Classic vs Latex Hybrid vs Loom & Leaf.
Does Saatva offer free shipping?
Saatva offers free shipping on all bedding orders. Purchases are shipped via FedEx with free 45-day returns if you're not happy with your purchase.
Does Saatva offer white glove delivery?
Saatva offers free white glove delivery on all mattress, furniture, and rug purchases. Saatva's delivery partners will call you with a four-hour time window on the day before your purchase is scheduled to be delivered. If you need to cancel, you will not be charged a fee. Additionally, this service includes free in-room delivery and setup.
Will Saatva remove your old mattress?
All mattress purchases at Saatva include free mattress and foundation removal. Note: You must select this option when purchasing your new Saatva mattress.
Is there a Saatva free trial?
Saatva offers a 365-night sleep trial with all of its mattresses, foundations, and furniture. If after your trial you're unhappy with your purchase, Saatva will let you return or exchange your mattresses. Note: You'll receive a full refund less a $99 processing fee. Mattress toppers include a 180-night trial.
What is Saatva's warranty?
Saatva offers an unprecedented lifetime warranty, which they call the Friends for Life warranty. For the first 2 years of the Friends for Life warranty, Saatva will replace your mattress with a new one at absolutely no charge to you. Starting in year 3 and for as long as you own your mattress, Saatva will completely repair and re-cover your Saatva mattress. You will be responsible only for a $149 processing fee.
How do I contact Saatva customer service?
Saatva offers numerous ways to get in touch with them. You can start a live chat on the website or if you have questions about a product you can call 877-597-0583.
---
Hints and tips
Shop Saatva deals online: Saatva is no stranger to deals and its products can be found on sale year-round. Naturally, the best Saatva deals will be found during major holidays like the 4th of July and Black Friday. However, you can still find deals any time of the year. Make sure to follow our Saatva mattress sales guide for the latest discounts and exclusive Saatva promo codes.
Get a Saatva professional discount: Saatva offers a year-round discount of $225 off purchases of $1,000 or more to military, healthcare professionals, first responders, government employees, students/teachers, and seniors. However, this offer is not stackable with any Saatva sales. If a current promo is greater than the Saatva discount program, then only the better discount will be applied.
Sign up to receive newsletter promos: Saatva will e-mail or text you its latest sales when you sign up for its newsletters. (You can sign up via the Saatva homepage).
Take advantage of that 1-year sleep trial: Saatva's 365-night home trial is one of the most generous trials we've seen. All of the company's mattresses include that trial, so you have plenty of time to decide whether a bed is right for you. If you aren't completely satisfied, you can return for a full refund less a $99 processing fee.
Shop Saatva's bundle deals: Some of the biggest discounts are offered when you buy a mattress bundle. Sure, you'll pay slightly more for the mattress and foundation, but the discount will likely be greater and you may even get some freebies thrown in like free pillows or bed sheets.
---
How to use Saatva promo codes
1. Select one of our Saatva promo codes you want to use and click "Get Discount".
2. You'll be taken to the Saatva website, where you'll see all the available discounts.
3. Add the items you want to your basket as you go, then clip on your shopping cart to review your order when you want to buy.
4. Check your discounts are applied to your order total, then proceed through the checkout as normal to place your order.
---
How we source coupon codes
The coupons you'll find on Tom's Guide have been sourced by our dedicated coupons team, who use the web, our relationships with retailers, & our affiliate networks to find the latest codes. The offers on each coupon page are updated every few days to ensure we feature the freshest ways to save, and our commercial team (based in London) also sources exclusive codes and sales info directly from some of the biggest retailers around.
How we test coupon codes
All the coupon codes we list on our pages have been tested by our deals & offers teams to check they work as intended before they've been uploaded. You'll find a wide range of coupons on Tom's Guide, including free shipping offers, student discounts, and savings on various kinds of products.
To ensure that all listed codes are available to use, we don't include any one-time use or user-specific coupons. We also provide as much information as we can to keep things as clear as possible - any expiry dates or terms & conditions will be listed alongside the code. Look for the 'Terms & Conditions' text - you'll be able to click this to expand this section for more details.
What to do if a coupon code doesn't work
We take care to only list tried & tested coupons on our pages, so all codes should be active and confer the listed discount or deal. However, although we keep up to date with expiry dates and any terms & conditions, sometimes retailers change these before we can update our pages.
Should a coupon fail to work as expected, check you meet any listed requirements. These can include minimum spends, multibuy offers, or product-specific promotions (i.e. 10% off selected tablets). You can view all associated requirements by clicking "View terms and conditions" below your code.
If this does not solve your issue, you can contact our customer service team by emailing coupons.tomsguide@futurenet.com. Make sure to let us know which coupon you were trying to use and which page this was listed on, and we'll be in touch to help as soon as possible.
How we make money
Tom's Guide makes money from coupons through a commission-based model. We have agreements in place with each retailer on our site - for every purchase made using one of our coupons or deals, we earn a small percentage of the order total back in commission.
Thanks to this model, we can save our customers money without charging them a thing. You won't pay a penny to get the discounts listed on our pages, so whichever code or deal you choose, you'll get exactly what it says on the tin.
If you're looking for more information on Tom's Guide coupons, you can also read more about How We Source Coupon Codes and How to Use Them on our dedicated page.
As deals editor at Tom's Guide, Louis is constantly looking for ways to avoid paying full price for the latest gadgets. With over 10 years of deals-hunting experience, Louis price checks against multiple retailers and searches high and low for the best deals to bring readers. A born-and-bred New Yorker, Louis is also an avid swimmer and marathoner. His work has appeared on Gizmodo, CNET, and Time Out New York.
6 ratings with the average rating of 5 out of 5 stars.
Saatva is a mattress manufacturer specializing in luxury mattresses. Established in 2010, Saatva has a main office in New York City and a secondary office in Austin, TX. The company was created by furniture industry veteran Ron Rudzin and entrepreneur Ricky Joshi. Its name is based off the Sanskrit word "sattva" which means "pure." The privately-owned company was one of the first to the direct-to-consumer business model. It makes a wide range of mattresses, including innerspring, hybrid, memory foam and latex models. The brand stands out from competitor bed brands by offering not only impeccable build quality, but outstanding extras including free white glove delivery (these mattresses are delivered flat rather than being vacuum-packed and rolled) and a full year's sleep trial. We've tested many of Saatva's mattresses and been consistently impressed. We've rated Saatva products as our best mattress, best hybrid mattress, best memory foam mattress, best mattress for back pain, best mattress for heavy people, best organic mattress, best memory foam mattress topper & best comforter. Some of Saatva's mattresses can reach high price points, so it's worth keeping an eye out for discount opportunities. On this page we're listing the best Saatva promo codes along with other ways to save on your Saatva purchases.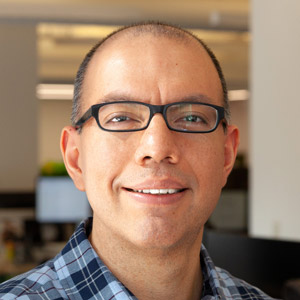 Louis Ramirez
As deals editor at Tom's Guide, Louis is constantly looking for ways to avoid paying full price for the latest gadgets. With over 10 years of deals-hunting experience, Louis price checks against multiple retailers and searches high and low for the best deals to bring readers. A born-and-bred New Yorker, Louis is also an avid swimmer and marathoner. His work has appeared on Gizmodo, CNET, and Time Out New York.