Android Apps for Cheating Games
You Cheating Scoundrel!
Rooting unlocks a whole new level of functionality with Android devices, and one task many rooters and programmers have had a field day with is exploiting loopholes in game codes and writing apps to cheat at games. From using low-level editors to toggle in-game variables to locking in infinite lives, money, and other unlocks, rooting and the apps available provide a whole lot of ways to mess with the back end of game data.
See our full selection of Android Apps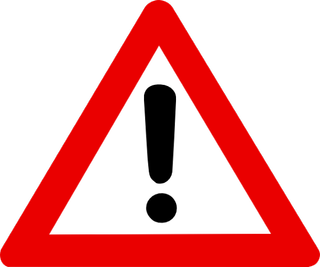 A word of warning
Multiple warnings for this one. Firstly, many of the root apps in this article can modify app or system data. These functions are what you use to manipulate in-game variables. Used haphazardly, these same functions can also mess with your app data, making the game unplayable, or your system data, potentially bricking your device. So, be careful! We recommend backing up with apps like Titanium Backup before trying these cheats in order to avoid disaster.
Secondly, many game studios, especially those with a strong multiplayer component, rightly do their best to continually patch holes in their system and ban cheaters in order to maintain a level online playing field. If an app saves its data on the server side (prevalent for multiplayer games or games with premium currency used for in-app purchases), most of these techniques won't even work. This shouldn't be an issue if you're using an infinite life or ammo cheat on a single player game, but it's definitely something to avoid when playing an original game online. We've also avoided cheats that mess with a game's in-app purchase mechanics.
The third is a bit more nebulous and subjective: For some, gameplay is about challenge and beating the game by its own rules. If you're that kind of gamer, using cheats will almost certainly take all the challenge out of playing a good game. Conversely, some people get kicks out of beating a system by moving outside of the box, such as through cheating.
Unfazed? Then read on for a quick look at some apps that allow you to execute some DIY in-game cheating.
GameCIH
GameCIH is an app that allows users to run quick, low level edits on specific memory locations that are used by a game to store data such as a player's health, ammo count, or other such variables. Featuring a simple toolbar-like interface, GameCIH allows users to search for and edit game data in memory by watching memory locations and identifying which locations are likely to contain a particular game variable through trial and error. There's also the ability to attempt to search for variables by name, say 'money' or 'health,' though results can be mixed.
Verdict: A sleek interface, and the app is good at finding single variable cheats, as well as variable name searches.
Score: 4/5
Also, be sure to check out this post for some great Android games.
Game Guardian
Game Guardian has much the same usage as GameCIH, but with slightly better features. While the interface requires more clicks to find, define, and lock-in a particular cheat, Game Guardian has some features that make it easier to use, such as a labeling system that allows you to set your own labels for a particular address/cheat, the ability to lock-in multiple memory addresses across multiple searches (in other words, multiple cheats on at one time). On the other hand, it doesn't have GameCIH's ability to search for variables by name.
Verdict: The interface takes more tapping to lock a variable for a cheat, but it's good tradeoff for keeping multiple variables locked in. We'd score it higher than GameCIH if it weren't for its inability to search for variables by name.
Score: 4/5
Bruteforce Cheating: Known Variables (finding probables)
So, how do these cheat tools work? Well, a simple example is attempting to apply an "infinite" cheat for things like lives, ammo, or credits. As a test case, we'll try to apply an infinite cash cheat to Hunters Episode 1 using Game Guardian. The idea is to find out which memory addresses are used by the app to store the value we want to hack (lives, ammo, health, or, in this case, cash), and then 'lock' that address so it won't change its value.
First, we look up our merc corp's current amount in the bank (82804). Using Game Guardian, we search for this value in the magnifying glass tab (don't be surprised if at first you have hundreds or thousands of possible matches). Once we have a list of possibles, we need to narrow things down.
Bruteforce Cheating: Known Variables (Narrowing things down)
Now we need to narrow things down to one or two entries. How do we do this? First off, we need to change our total credits value by buying or selling an item. Then we search again using Game Guardian, inputting the new value or the "less than" value. Game Guardian checks the values of the previous addresses, and if any of them match the new value, it will display which ones they are. Continue whittling the pool down till you've got it down to one or two variables.
Bruteforce Cheating: Known Variables (locking it in)
Once you've narrowed it down, it's time to lock in the values, effectively giving you an unchanging value for credits, bullets, hitpoints, or whatever variable you were searching for. In Game Guardian, this requires a single tap on the value to name and save it, and then move on to the diskette icon and check the values you want to lock. Alternatively, you may simply set a new value by tapping it. It may not exactly be an elegant hack, but this technique is applicable to a lot of games that store data client-side, rather than saving data server-side. Worth the hassle of the search, test, narrow down rigmarole? Your call.
You can also do a similar search for less defined values (such as a healthbar) with GameCIH by executing a "Low Level Search" in its options, and then doing the same narrowing down technique by allowing yourself to get hit or heal, and then whittling down the values by seeing which ones have changed. Once you've narrowed down, lock and presto!
Bruteforce Cheating part 3: Variable name search
Another technique possible (this time with GameCIH) is to search for variable names (such as "cash," "money," "life," etc.) and, depending on how the game names its variables internally, it may be possible to luck out and immediately get the variable you need to lock.
GameSpector
GameSpector does things a bit more differently than the previous two applications, allowing users to share and apply custom game patches/mods, edit text strings, and block advertising urls. It also includes a hex editor if you want to go there. More a toolkit than an app for a simple cheating technique like low-level mem editing, GameSpector provides a lot of utilities that can be used to cheat your games.
Verdict: There are a lot of tools here that you can use to apply game cheats, such as through patching or using the text editor to edit game variables, though these are usually done out-of-game, rather than on the fly like GameCIH or Game Guardian.
Score: 4/5
DataSync
Sometimes, you don't need something so drastic. Maybe you just want to move your saves from one device to another? In lieu of an Apple-style game center, right now, you need workarounds like DataSync. Previously featured in our rooted apps list, DataSync allows users to import app data from one device to another over WiFi or the cloud, and the example given within the Play Store page specifically mentions moving saves from one device to another.
Game On
Another similar rooted app is Game On, by the developers of CacheMate, that serves as a save game sharing app. Users who have progressed quite far in a game or obtained a particularly difficult item or weapon can upload their save data for others to use and enjoy. They can also download save game data from other players. For a detailed guide on the games currently supported by Game On and a how to, check out their website.
Verdict: Still in beta, Game On is nevertheless an interesting idea for a service.
Score: 4/5