20 Windows Phone 7 Apps for Pros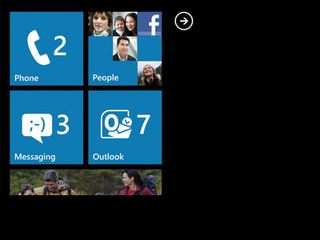 Windows Phone 7: Serious Business
Featuring a revamped interface, and its own centralized app market, Windows Phone 7 is Microsoft's latest play in the smartphone game. But the platform isn't just about fun. Like the maker of any other respectable smartphone platform, Microsoft hopes you will use its mobile operating system to get things done on the go. Here are twenty recommendations that should boost your productivity, and make completing tasks a little easier.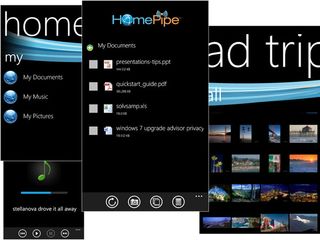 HomePipe
Download HomePipe
Why cram everything into your pocket gadget, when HomePipe promises turns your PC into a server you can access anywhere within network or WiFi coverage? The service installs an "agent" on a desktop or laptop, so that you can access your files stored on them through your phone. Need to pull up that report? Want to listen to that song you left at home? You can do so, so long as your Windows Phone 7 device has internet access.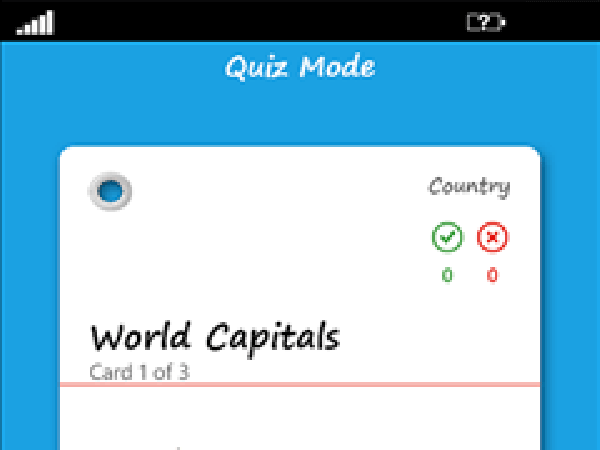 Flashcards
Download Flashcards
Of course true understanding will never beat rote memorization, but your understanding needs a solid foundation, right? Flashcards turns your gadget into a memory-exercise device, featuring six preinstalled "decks" of flashcards covering topics like Cell Biology and Sports Trivia. Users peruse "cards" in Review Mode, then test their retention abilities in Quiz Mode. The app of course allows users to create their own custom decks as well.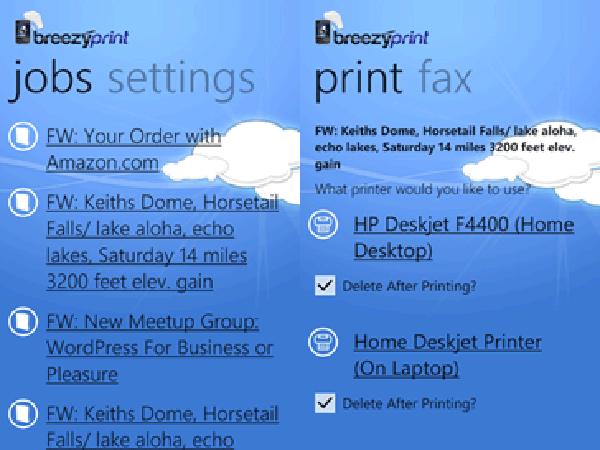 BreezyPrint
Download BreezyPrint
Why turn on your computer for printing documents, when BreezyPrint can do so right from your Windows Phone 7 device? The app works with printers with wireless capability, normal wired counterparts, and even fax machines. Some special configuration is required to get everything working, and the free version will print out a watermark, but for businessmen who need to expand their printing options, BreezyPrint is a probable boon.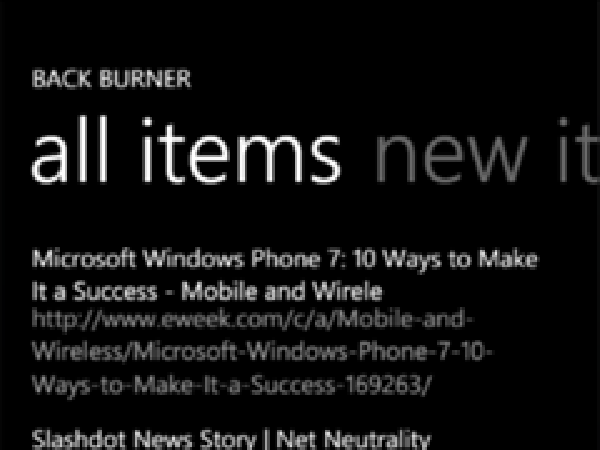 BackBurner
Download BackBurner
As a resource of endless information and a potential timewaster, the Internet can be problematic from a productivity standpoint. You have the report to file, but that headline is just too compelling to ignore. BackBurner lets you bookmark websites for later perusal. The app also syncs what you save with the Firefox web browser. Look through all that interesting content on your phone's browser after a productive bout on the PC, or vice versa.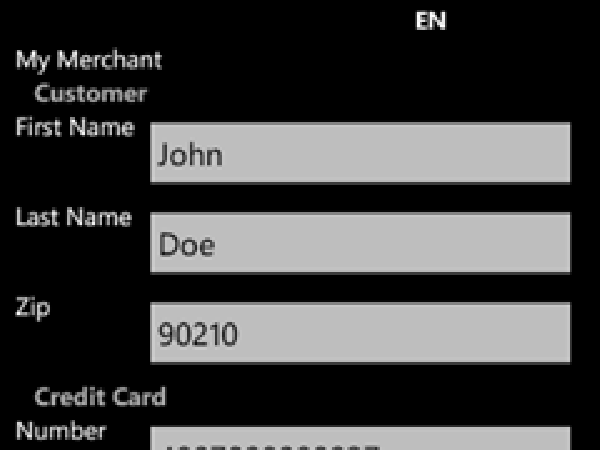 My Merchant
Download My Merchant
My Merchant turns any Windows Phone 7 device into a portable payment gateway. That's geek speak for being able to accept payments from customers with credit cards or electronic checks, so long as your gadget can access the internet. The app literally makes it possible for users to set up shop anywhere within network or hotspot coverage. My Merchant works with Authorize.net, an accredited payment portal service that protects the information of your clients.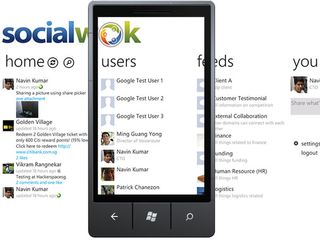 Socialwok
Download Socialwok
Managing information is a challenge for any organization, especially those requiring up-to-date and consistent data for daily operation. Socialwok promises easy collaboration for business Windows Phone 7 users. It lets people share messages, photos, and other kinds of files with teammates, and makes searching through company databases easy. Socialwok also integrates with Google Documents, and archives communications and transactions for later referral.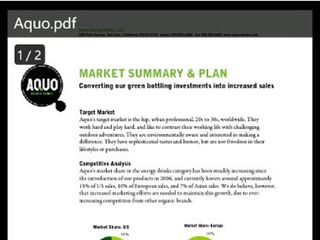 Adobe Reader
Download Adobe Reader
With many companies sharing PDF documents, the Adobe Reader for Windows Phone 7 is a must-have. The app opens the popular PDF file format, letting users zoom into specific portions, and even rotate the entire document on the gadget's screen for a better view. So long as a Windows Phone 7 device can access a PDF, Adobe Reader will be able to open it for viewing.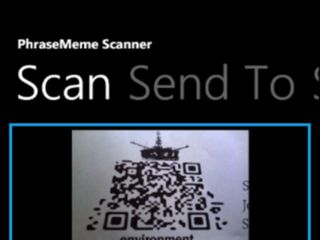 PhraseMeme Scanner
Download PhraseMeme Scanner
Product barcodes are meant to facilitate inventory management and checkout at stores. PhraseMeme Scanner provides easy access to the information encoded into these black and white diagrams. Users can then forward the data to popular search services, and ultimately find the lowest price for the item in hand. The app also makes it easy to share information on a specific product through popular sites like Facebook and Twitter.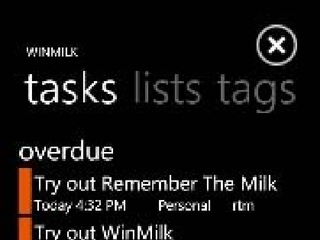 WinMilk Task Manager
Download WinMilk Task Manager
WinMilk Task Manager is the Windows Phone 7 app designed to sync with Remember the Milk (RTM), an online task management service. RTM not only works on smartphones, but on desktops and laptops as well. For full functionality however, you'll need to pay an annual fee. The whole point is to keep your to-do lists synchronized among different gadgets, making sure you know what needs accomplishing. Excusing your failure to stay on track with an important project due to lack of information access becomes less likely, if not impossible.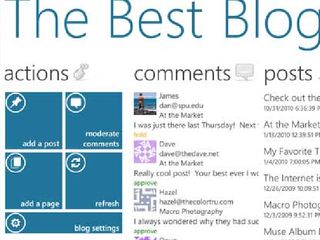 Wordpress
Download Wordpress
People may know Wordpress as a popular blogging platform. But as emphasized in previous "Pro" mobile apps rundowns, Wordpress is also a great tool for updating websites with new content. The Windows Phone 7 management app allows users to post new articles, upload pictures taken with their device's camera, and sort the information they create with categories and tags. Website administrators will also love Wordpress' ability to moderate user feedback—and prevent nonsensical or inflammatory comments from ever becoming public.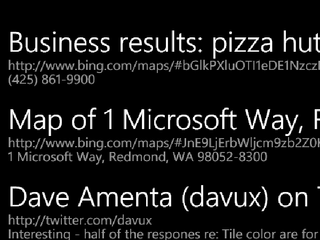 Send to WP7
Download Send to WP7
For non-Firefox users who would otherwise miss out on the benefits of Back Burner (also featured in this rundown), Send to WP7 provides more or less the same functionality for the Chrome and Opera web browsers. Instantly save interesting links for later access, on your phone or computer. The app synchronizes the list between both devices—and any other computer configured to receive the list—ensuring you won't miss out on compelling content. Who said productivity and staying on top of new things were mutually exclusive?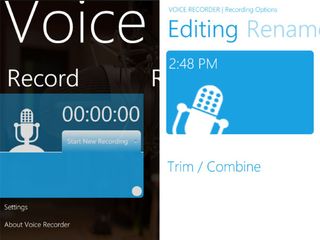 Voice Recorder
Download Voice Recorder
Voice Recorder turns any Windows Phone 7 gadget into (what else?) a portable voice recorder. Record voice memos for later listening, or make sure you won't miss a word of the next meeting or interview. The app also lets users edit and categorize their recordings. You can be a scientist recording his or her impressions of a new discovery, or simply a journalist looking for an interesting quote to roundup that Pulitzer prize winner.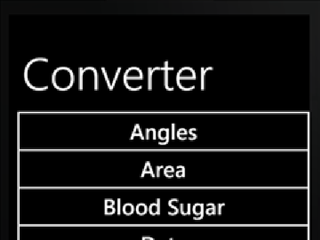 Unit Converter
Download Unit Converter
Quick, how many pounds are in a kilogram? How many inches are in a meter? Unit Converter takes care of the cumbersome (yet admittedly basic) math behind conversions between units of measurement, so that your brain cells can concentrate on the big picture. Impress your business contacts across the pond by quoting weights in their manner, or double-check crucial measurements before moving forward. Unit Converter makes conversions as easy as entering the source number and tapping the required measurement unit for the desired result.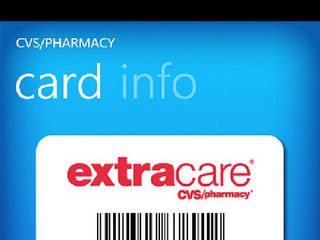 CardStar
Download Cardstar
Why carry around all those reward and discount cards, when you can simply encode the account information and present them to retailers on your phone? Cardstar lets you compile all your buyer loyalty data into an easy to present format on your Windows Phone 7 device. Users can simply load the app and show their card barcodes to merchants for verification. From company inventory acquisitions to personal purchases, the app helps ensure maximization of your buying sprees.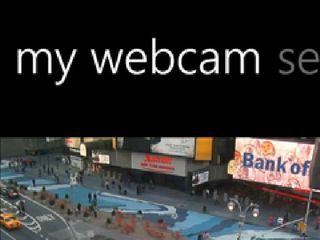 IP Camera Viewer
Download IP Camera Viewer
For the uninitiated, an IP Camera is simply a camera connected to the internet, for owners to take a look through remotely. IP Camera Viewer lets Windows Phone 7 users take a look through properly set up cameras. The app is a boon for those who want a view of the workplace or home anywhere—or look through the lens of the many public-use IP cameras spread throughout the world. Are your employees slacking off at the office? Is the nanny up to no good? What's the weather like in Times Square? IP Camera Viewer can provide the livestreamed answers.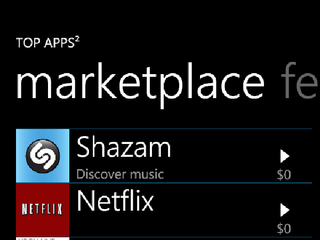 Top Apps²
Download Top Apps²
Until Microsoft follows Apple's lead and makes information on the Windows Phone 7 Marketplace easily available through a web browser, Top Apps² is the resource for those useful app hunters. It sorts apps by their review ratings—instead of number of downloads or release date—allowing users to zero in on software that has proven itself. Top Apps² should make life a little easier for professionals looking to add to their smartphone's capabilities.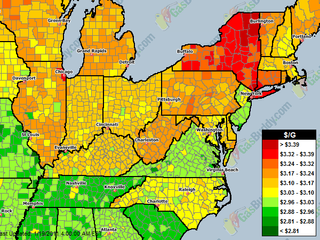 GasBuddy
Download GasBuddy
Saving a few cents per gallon of gasoline can go a long way. That's the central premise of GasBuddy, an online community of car owners sharing gas price information with each other. The Windows Phone 7 app lets users view the prices of nearby gas stations, letting them find out which provides the most fuel for their money. Users can also the prices of gas stations they visit, putting them in the running for a regular reward giveaway.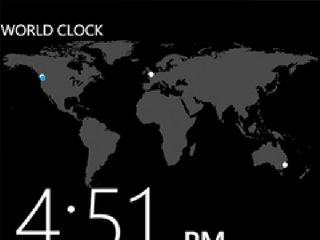 World Clock
Download World Clock
Save yourself from the embarrassment of waking up coworkers based halfway around the world. World Clock lets you select specific timezones or cities, and instantly see what time it is in these areas. Choosing the right area is an easy matter of tapping on a miniature world map. Users can create a list of "favorite" places, for time difference recognition at a glance. What time is it in Timbuktu? Never wonder again with this app.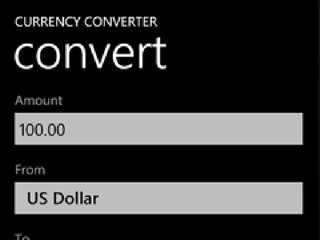 Currency Converter
Download Currency Converter
So you're suddenly a Vietnamese millionaire. But how many Vietnamese Dongs (VND) is it to the American dollar? Currency Converter can produce sobering results. The app downloads updated foreign exchange information from the internet, and uses that to generate accurate conversions from one currency to another. As of this writing, a million dongs rounds out to a measly $510. Currency Converter lets users create a list of commonly-used currencies, for quick conversions on the go.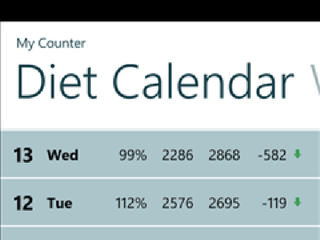 Calorie Counter
Download Calorie Counter
Here's a Windows Phone 7 app that works with the fatsecret.com program. Record your daily food intake and maintain a library on your exercise. Track your body activity and caloric intake, and see if your actions are bringing you closer to your dietary and health goals—or farther from them. Calorie Counter may prove useful for professionals maintaining a fit body necessary for getting the job done.