20 Must-Have Android Apps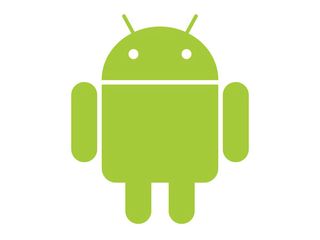 Finding the Right Stuff
The Android OS has established itself as a contender in the smartphone market. Despite this popularity, finding the best software for the platform can be hard. The problem is magnified for new Android users, who barely have any experience on which to base their download decisions. Based on consultations with long-time Android users, the following software should prove helpful in getting the most out of your new purchase or acquisition. Better yet, most of these apps are free to download.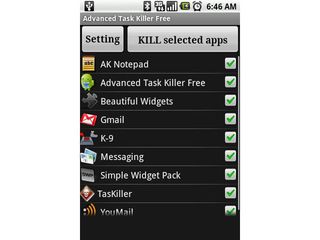 Advanced Task Killer
Android's multi-tasking advantage—it can run apps at the same time—sometimes works against it. Running too many concurrently slows everything down. Advanced Task Killer lets you quickly close apps you no longer need, so that everything else runs nicely. It's a must for those who treat their Android smartphones as a multi-purpose tool, but want to save on battery life and data costs.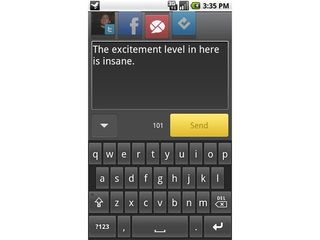 TweetDeck
Sure, the Twitter client for Android smartphones gets the job done. But few other apps let you stay on top of multiple Twitter, Facebook, Buzz, and Foursquare accounts. TweetDeck lets you post updates on those services, and share geotagged photos taken with your mobile. It saves you from the trouble of switching between different apps for your different social networking profiles.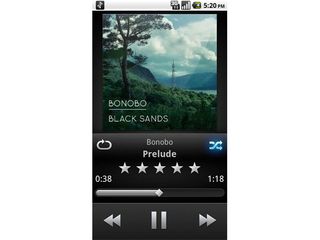 doubleTwist
The makers of doubleTwist advertise their product as "The Cure for iPhone Envy". But when considered on its own merits, the Android version of the app is a great media player. doubleTwist organizes all music, videos, and podcasts for easy browsing, and even syncs with iTunes.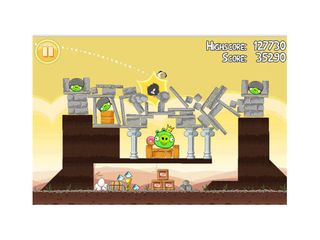 Angry Birds
This quirky artillery game pits your birds against the evil pigs, who've made off with your precious eggs. Only you can find the right angle and power need to topple your enemies' fortresses in as few shots as possible. Angry Birds makes full use of your Android smartphone's touchscreen, as you drag and release your birds to send them flying.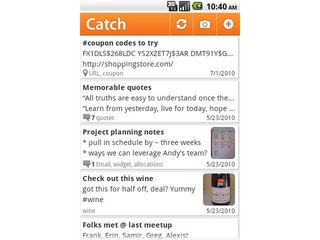 Catch Notes
Sometimes the best ideas come and go as flashes of inspiration. Forget to record it down right away and you'll forget it forever. Catch Notes makes it easier for Android users to quickly save text, images, and notes, through its widgetized interface that you can access from the home screen. The app also comes with password protection, ensuring that no one else can steal the next big idea from you.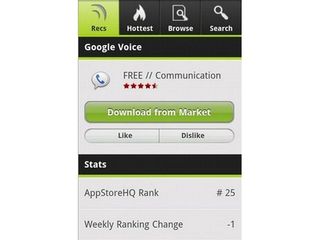 appESP
Even as the Android OS gains ground on competitors, the lack of accessible information on available apps remains. That's why app site AppStoreHQ felt compelled to develop appESP, which helps Android users find other apps. Other than making it easy to search AppStoreHQ's extensive library of software, appESP also lists popular apps and suggestions based on yours and other users' downloading habits.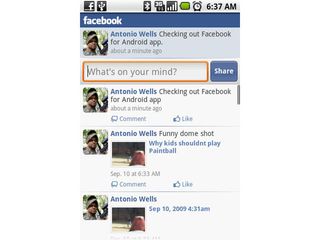 Facebook for Android
While TweetDeck is great for ultra-connected users, it may be overkill for those who are content with using only their Facebook account. Facebook for Android keeps you connected with the world's most popular social networking site, letting you post updates, send messages, manage friends, and share photos, among other things.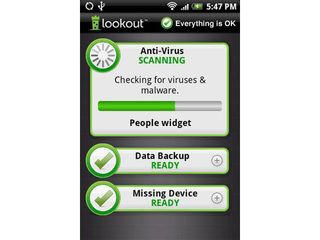 Lookout Mobile Security
Granted, viruses, malware, and other kinds of bad software aren't as widespread on Android smartphones as they are on Windows PCs. That's why paying for mobile anti-virus software is a sure way to get ripped off. But Lookout Mobile Security not only looks out for Android-related threats, it makes regular backups of important data very easy, and is free.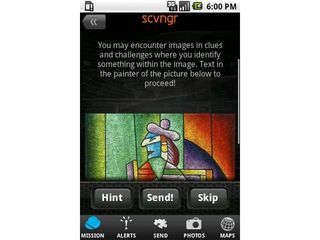 SCVNGR
If you're the type who likes going around and trying out new things, SCVNGR could be perfect for you. The app is actually part of a large location-based game that rewards players for visiting places and trying out specific items. You earn points for following the itinerary the program suggests for you, which you can redeem for free items. SCVNGR also lets you suggests you new places and things for other users to check out.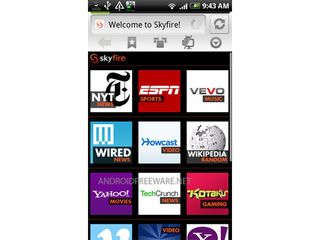 Skyfire Browser
Practically all mobile browsers can handle multiple pages at the same time, but how many present everything as easily-accessible tabs? Skyfire Browser has made headlines not only because of its desktop-like browser tab interface. But the main selling point of this Android app is its support for Flash-based video services like YouTube. Skyfire also allows users to watch these kind of movies in full screen mode.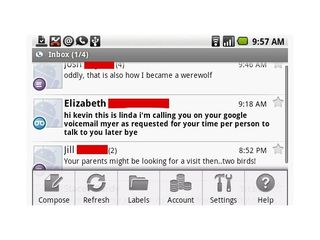 Google Voice
Google Voice for Android brings the same call, text, and voicemail functionality of the popular telephony service to Android smartphones. Communication through may not be entirely free (the app uses your phone's voice and data services), but the convenience of using your Google Number on your computer and phone can't be overstated.
Kindle for Android
If you've always wanted to check out Amazon's eBooks, but thought twice about investing in a one-dimensional product, Kindle for Android is for you. The app replicates the Kindle experience on any Android smartphone, allowing Amazon eBook owners to download, manage, and of course read their purchased titles. Users won't enjoy the eye-friendly eInk of the original Kindle, but at least they'll have one less gadget to carry around.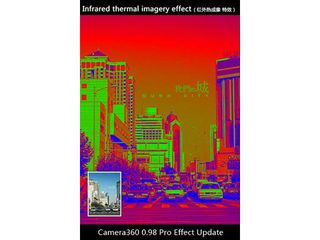 Camera 360 Pro
This app helps Android users get the most out of their smartphone's built-in camera. While the default camera app does a decent job of, Camera 360 Pro features a variety of tools geared towards producing better pictures. Aside from filters that simulate popular camera types like LOMOs, 360 Pro also utilizes HDR processing for low-lighting images.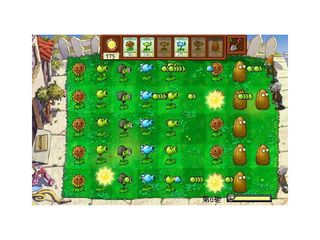 pvz
Apparently tired of waiting for PopCap Games to get its act together, a bunch of developers have created an unofficial port of Plants vs. Zombies for the Android platform. A shameless rip-off of the original game, pvz also features the same zombie-driven gameplay and cutesy graphics. Players have to fight off zombies by strategically placing special plants. This isn't an officially-supported app, so users beware!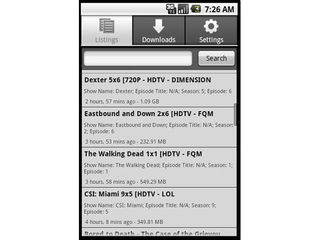 EZTVDroid
Want to follow your favorite TV shows, no matter where you are? EZTVDroid links your Android mobile to the EZTV service, a online repository of TV-related torrents and downloads. EZTV's schedule feature makes sure you won't miss the next episode, though the legality of the rest of the service is questionable.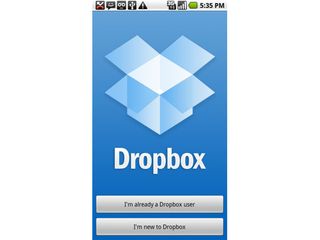 Dropbox
Got a file you'd like to open back at the office or at home? Dropbox is your Android link to the popular file-sharing service. Each Dropbox account features a 2GB online repository (its 100GB counterpart requires payment of a monthly fee) where you can upload files—including those on your Android smartphone—for download and access later on, from wherever you can access your Dropbox account.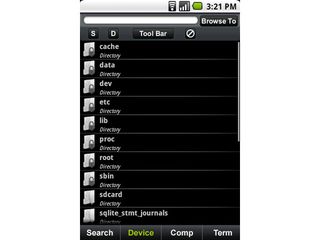 Root Explorer
Like most other computers, your Android smartphone has some hidden areas not readily accessible. Root Explorer unlocks these unseen portions of your phone's storage, allowing access for geeks to work their magic. Other features of this powerful file manager include the ability to manage ZIP files, view SQLite databases, and even a script system to automate the boring stuff.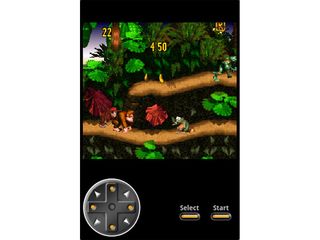 SNesoid
Classic Super NES (Nintendo Entertainment System) games like Chrono Trigger and Star Fox are playable on Android smartphones thanks to SNesoid. The old games run on the top half of the screen, while the bottom is turned into a virtual control suite, complete with the d-pad and the SNES' six buttons. The app is an emulator, software pretending it's an older computer platform so that it can run old software. SNesoid requires the ROMs of SNES games to run. Legally, users can only game ROMs if they've previously paid for a retail copy.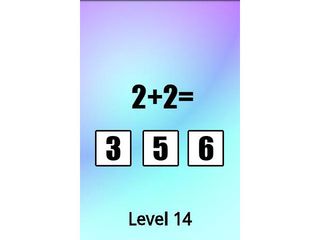 Impossible Level Game
Here's a game that's easy to pick up, yet hard to master. All you have to do in Impossible Level Game is tap the screen. You'll have to figure out where and when however. If you make a mistake, you'll have to go back right to the start. So don't forget those solutions, and good luck!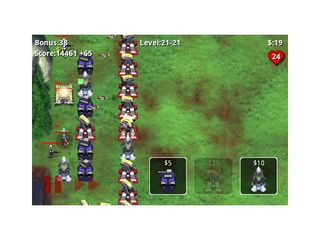 Robo Defense
Tower defense games are a staple of the mobile gaming experience, but Robo Defense many modes of gameplay and long list of achievements ensures maximum value for money. Waves of (what else?) robots are attempting to invade your base, and the only way to stop them is to strategically place gun cannons, rocket towers, and the like. Each successful defense gives you points you can use to upgrade your towers, to cope with increasingly tougher enemies.