20 Best Apps for Your Future Health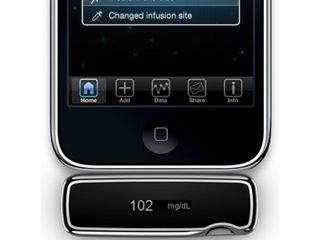 Glucose Monitor Plug-In
Your iPhone can soon keep track of your blood glucose levels – thanks to a new plug-in device from Sanofi. Although the device won't be available until early 2011, the descriptions are cool – drop a bit of blood into the device and plug it in to the bottom of your phone. Not only will it compute your glucose levels, but it'll keep track of other factors like skipping a meal or exercise and create baselines for each patient. The device has a battery and works on its own, but plugging it into a smartphone means it can do a whole lot more than ordinary glucose monitors.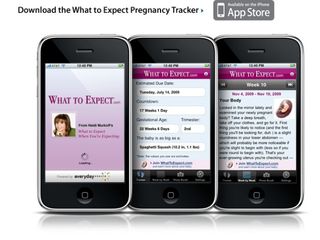 Pregnancy
Pregnancy
Welcome to the world of iPreggers. With the Pregnancy app, you can keep track of not-much-fun problems like fatigue, nausea or back pain with a helpful calendar. You can also read week-to-week updates of what is happening with your uterine parasite, uh, baby. And doctors' notes can also be stored. It seems like the app would be a good way to keep everything organized when you're expecting. Every hemmorroid must be catalogued!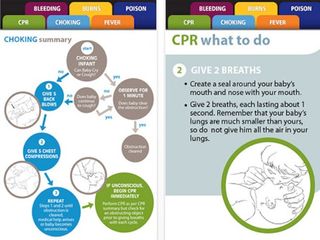 Baby MedBasics
Baby MedBasics
And speaking of babies, here's an app that can help you with endless information on baby health. Need to know what to do with a choking infant? Want to visualize the difference between diaper rash and foot, hand and mouth disease? Even if you probably won't reach for your iPhone in the middle of a real emergency, having the info loaded up ahead of time means you'll have the opportunity to study up and be ready in case of a real emergency.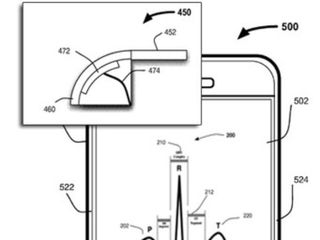 Heart Monitor
Heart Monitor
Apple is trying to turn the iPhone into a heart monitor.This patent shows the design for a series of seamlessly embedded electrodes. The sensors will be embedded into the shell of the device, which could then monitor your heart rate, identify who you are, or even "determine the user's mood from cardiac signals." Sure. Just as long as my phone can sense my stress at AT&T when my call is dropped for the 27th time.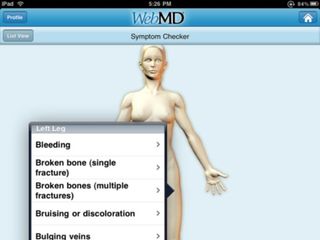 Web MD
Web MD
WebMD is available on the iPad, iPhone and iPod touch. Need to know what you might have if your hearing is echoing and your left arm won't stop shaking? Never fear, because the app's interface is clear and bold. All you hypochondriac impulses will be satiated. And the makers plan to release a version for the Android, so no matter what phone you have, you'll always be carrying the ability to be scared about your health.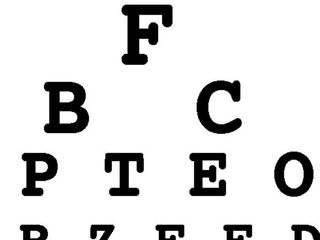 Vision Test
Vision Test
Are you one of those people who is constantly squinting at signs on the freeway? If the eye doctor is too far away, check out the Vision Test app on the iPhone. It turns out that about forty percent of people haven't had their eyes tested in the past two years. This app will test your vision and diagnose other potential eye problems based on a series of questions. Hey, it's not the same as going to the doctor – but it just might send up a warning flag that the bathroom door says MEN instead of WOMEN.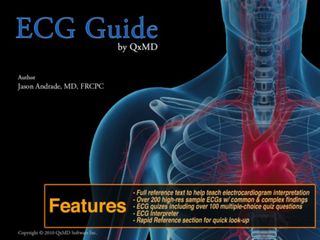 ECG Monitor
ECG Monitor
This one is best suited to a medical student, resident, or someone who really likes to know about heart rhythms. The ECG app helps you analyze and interpret what different ECGs, or to the rest of us "squiggly heart monitor lines" actually mean. We need an upgrade, stat!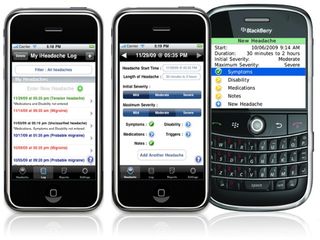 iHeadache
iHeadache
When a migraine hits, it can be difficult enough to crawl into bed, much less remember to reach for a pen and paper to keep track of time and symptoms. This app hopes to help this problem by always being at your fingertips, and recording duration, symptoms and other details that might help understand what brings on headaches and what can be done to stop them.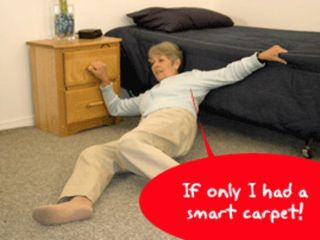 iFall
While those "I've fallen and I can't get up!" commercials from the 1990s were hilarious, it turns out that falling is actually a really serious problem for the elderly. But forget about alert systems that have to be worn around the neck: researchers have created an Android app that can both track falls and alert authorities through the phone. Data from the accelerometer is evaluated with several threshold based algorithms and position data to determine a fall, taking into account factors such as height, weight, and level of activity of the user. When a fall is detected a notification is raised requiring the user to respond. If he does not respond, the system alerts family or friends via SMS. If someone responds, the system automatically enables the speakerphone and after their confirmation of the fall, emergency services are contacted. Sounds like most of the bases are covered! The Android app is expected out sometime this fall.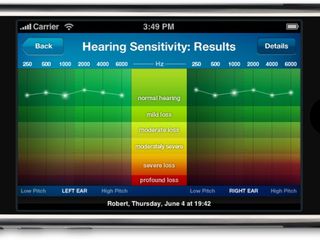 Hear
Hear
Fact: The majority (65%) of people with hearing loss are younger than age 65. Fact: There are more than six million people in the U.S. between the ages of 18 and 44 with hearing loss, and nearly one and a half million are school age. This app is designed to help you test your hearing and determine if it's within a normal range or if you need hearing help. After a steady routine of stading in front of speakers at concerts for a decade, I can safely say that my hearing isn't what it should be. Now if they could just make a hearing aid that looks like an earring …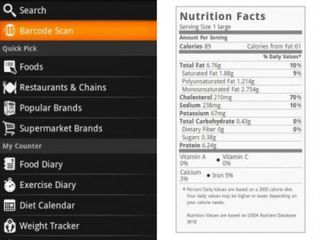 Calorie Counter Food Scanner
Calorie Counter Food Scanner
Want to know how many calories you're ingesting in a day, a week or a meal? The calorie counter food scanner can help. Just hold your phone's camera still to the UPC code to scan it, and presto chango you can calculate your caloric intake for the day. The app has catalogued the nutritional goodness of more than 200,000 foods. The food doesn't have to be barcode-able because you can also input specific things, like a cup of coffee.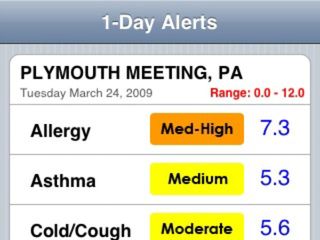 Allergy Alert
Allergy Alert
Alert! It's allergy time! Your phone can tell you what's coming even before your itchy eyes and sinus headache tell you there's pollen in the air. One button push will tell you today's Allergy, Asthma, Cold-n-Cough, and Ultraviolet index levels for your specific area. With another touch, you are able to see into the future with our accurate and reliable four day forecasts for Allergy, Asthma, Cold-n-Cough, and Ultraviolet levels. It's never much fun to be caught unawares by a bad allergy day.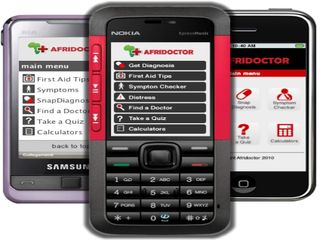 AfriDoctor
AfriDoctor
There are some places where doctors are too far away. In these same places, internet-enabled phones are even further from reality. The basic premise of AfriDoctor is that phones with cameras can take some of the pressure off. People who are experiencing an externally visible condition, like a rash or pink eyes, would take a photo of it using the app. The image is then forwarded to a panel of doctors from Health24, a South African health portal, and they reply within 48 hours with their diagnosis. While far from perfect, the app would certainly help in places where medical care is hundreds of miles away.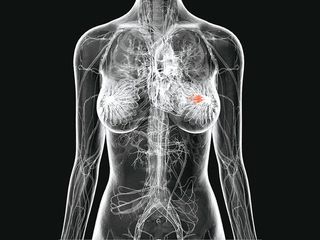 Breast Cancer
Breast Cancer
It's October, and Breast Cancer ribbons are flapping in the breeze everywhere. This app can help a patient understand all parts of a scary pathology report, and it will walk you through the different treatment options. With illustrations of anatomy and links to scientific papers tailored to your case, it's easy to see how the app could become a helpful partner in the fight against cancer.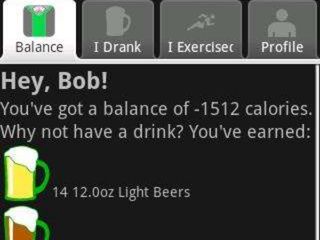 Beer Gut Fitness
Beer Gut Fitness
Ah, there's nothing quite like calculating your daily run in terms of how many beers you can down to equalize the calories. BeerGut Fitness is the calorie checkbook on the Android that will assist you in avoiding its namesake, the beer gut. Basically, here's what happens: you go out and have a few drinks, you tell BeerGut what you had, and it adds calories to your balance based on average calories per ounce for what you drank. And since you're a fitness minded guy or gal, you're no doubt going to work out to make up for all of those Friday-after-work calorie bombs. Tell BeerGut what you did and for how long, and it will deduct calories from your balance based on your body type and an average MET for that exercise. And then you can raise a glass and start the cycle all over again.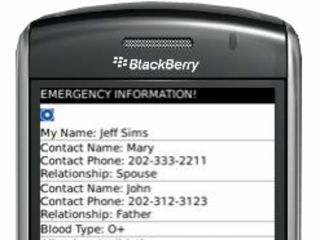 In Case of Emergency
In Case of Emergency
This BlackBerry app does for the modern button-pusher what those medical bracelets did for people of the past: it gives medical crews important information in case of emergency. Immediately. BlackBerry says that the app has saved lives, by providing EMTs with critical personal and medical data: your name, who to contact, important notification telephone numbers, blood type, allergies, your physician's name and number, the meds you take, existing medical conditions – even the name of your health insurer, so you get the medical attention you need now.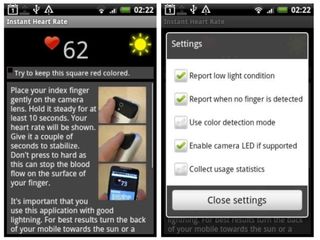 Instant Heart Rate
Instant Heart Rate
A new use of the camera on the iPhone and Android, the Instant Heart Rate app is surprisingly accurate and simple. Just place your finger gently over the camera, and hold it steady for at least 10 seconds. Your current heart rate will be shown on the display. For those who are exercising, it also calculates your training zones and shows you which zone you are in. The tech works by tracking color changes in the light that passes through your finger.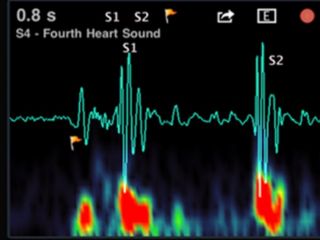 Electronic Stethoscope
If you have an electronic stethoscope, you are probably a doctor, med student, or you really like playing doctor. But if you happen to have a cool heart-listening device, this app can turn the beats into a visual display with a wealth of information. You can record the heart sounds, watch them beep across the phone screen, and even email the sounds and images with notes.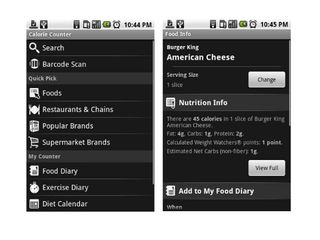 Fast Food Calorie Counter
Fast Food Calorie Counter
Don't want to be caught in the corner of McDonald's, squinting at the nutritional information chart (which somehow is always written in 4-point font)? Then this app, which is loaded up with nutrition facts from all the major fast food places, is for you. Browse at your leisure to find out what kind of fat and protein you are getting from that Chipotle burrito versus a burger. The app includes serving sizes, so it's easy to keep track of what you're eating.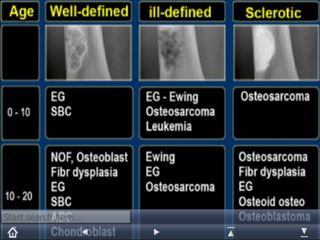 Radiology Assistant
Radiology Assistant
If you've ever wondered how the image of a bone fracture looks like versus a tumor, now you have all the access you'd ever want to radiological images. The Radiology Assistant is a training tool for radiologists and a gawk-a-thon for the rest of us. Flip through hundreds of uploaded radiological images (anonymized, of course) and figure out what a chest X-Ray can show.