11 Shows That Got Better After Season 1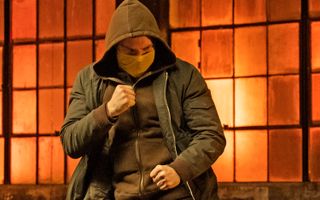 Our favorite slow-burners
We can't say for sure if Marvel's Iron Fist will have a good second season (which drops today, Sept. 7), but, wow, it would be a shocker if it were worse than its first chapter. This potential for improvement reminded us of some of our favorite shows, and their ignominious origins. Not only did Parks and Rec turn from a copycat show to an all-time classic, but Luke Cage became a lot more interesting and Black Mirror proved that it was far from a one-hit wonder.
Here are the best shows that you shouldn't judge by their first impressions.
Credit: Linda Kallerus/Netflix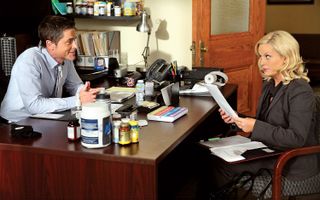 Parks and Rec
The annals of sitcom history would see Parks and Recreation as a footnote, had the show's second and subsequent seasons plodded along at the same manner as its first. Not only was our hero Leslie Knope bogged down with the boring behavior of Mark Brendanawicz, the worst love interest ever, but the show was suffering from expectations. Creators Michael Schur and Greg Daniels were best-known for their work in The Office (U.S.), and it appeared that the show was forcing Leslie to be a female version of Steve Carrell's Michael Scott.
In its second season, Mark was shuttled off to a storyline with Ann Perkins, and then left the show for good. In his stead, Parks and Rec gained two of its best new characters, Chris Traeger (Rob Lowe) and Ben Wyatt (Adam Scott), dysfunctional auditors who came to shut down the Pawnee government. Also, this season gave us more Ron Swanson, by introducing his terrible ex-wife, Tammy Two (Megan Mullally), who would spend the rest of the series terrorizing Pawnee's civil servants. — Henry T. Casey
Credit: Danny Feld/NBC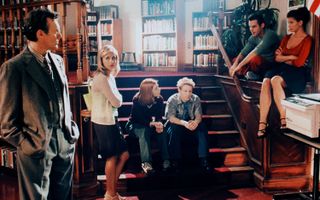 Buffy
The best show in the history of television (yeah, I said it) had a wobbly start. Buffy the Vampire Slayer was a darkly comedic drama about a teenager who also happens to be — you guessed it — a slayer of vampires.
Later seasons deftly used actual monsters to represent the agony of adolescence, but the first season was far too literal. Exhibit A: Teacher's Pet, an episode about a beautiful teacher who turned out to be a praying mantis luring male students to her home to fertilize her eggs. It was god-awful. Let us not forget the demon that Buffy's lovable friend Willow unleashed on the internet (which feels a little too meaningful in this day and age, but seemed real stupid at the time). Buffy's special effects don't hold up nearly 20 years after its debut, but Season 1 was bad even at the time it aired. The Monster's caked-on white makeup? The Hellmouth CGI? Not sure how we made it through those dark times.
Halfway through Season 2, the show grew into itself. We watched a teenage girl struggle with responsibility, navigate friendships and deal with her hot-but-soulless boyfriend, all while kicking ass and trying not to fail out of high school. Season 1 set the stage, but seasons 2 and 5 were pretty close to perfect. — Caitlin McGarry
Credit: Getty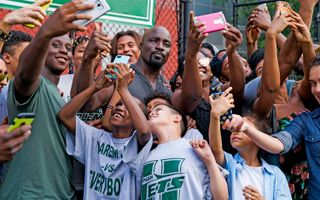 Luke Cage
Perhaps the single-most underrated season in Marvel's Netflix library, Luke Cage's sophomore outing improves on the original with a better lead antagonist and a more conflicted, complicated version of our hero. Luke Cage Season 2 sees Luke wrestling with life under the limelight as Harlem's savior, all while navigating a deadly crime war between Mariah Dillard and John "Bushmaster" McIver — the latter of whom is Marvel's most nuanced and sympathetic villain since Black Panther's Killmonger. Factor in an excellent story arc for Misty Knight, an actually likable version of Iron Fist, and some truly entertaining superhero action, and you've got one of Marvel's strongest small-screen seasons yet. — Mike Andronico
Credit: David Lee/Netflix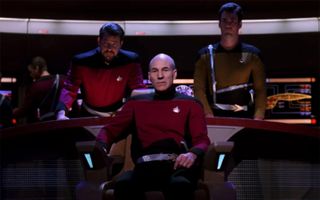 Star Trek: The Next Generation
A whole generation of sci-fi fans grew up with Star Trek: The Next Generation. They wax poetic about the wise Capt. Picard, the brave Lt. Worf, the caring Dr. Crusher and the curious Lt. Cmdr. Data. The crew of the USS Enterprise-D had countless exciting adventures, and just as many vexing moral quandaries during the show's seven-year run. There's only one problem: The first season was almost unwatchable.
Fans tend to forget, but TNG's first season featured Cmdr. Riker falling in love with a holodeck simulation, a species of offensive African caricatures kidnapping Lt. Yar and Wesley Crusher nearly getting executed for stepping in a flowerpot. Really. Compare and contrast: Season 2 brought us Cmdr. Riker serving aboard a Klingon ship, Lt. Cmdr. Data going on trial to prove his sentience and the Enterprise first encountering the deadly Borg Collective. In Season 3, the show really hits its stride, and it's all good after that. — Marshall Honorof
Credit: CBS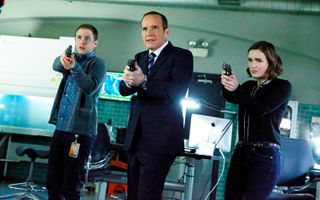 Agents of Shield
The first season of Marvel's Agents of Shield started off as a corny, uninteresting slog, though things got much more exciting in its second half, thanks to the major story twist brought about by Captain America: The Winter Soldier. Showrunners Jed Whedon and Maurissa Tancharoen carried that momentum into Season 2, delivering an intriguing Shield versus Hydra storyline, a compelling villain in former protagonist Grant Ward, and interesting story threads that introduced the Inhumans and dove deep into agent Daisy Johnson's backstory. Agents of Shield went on to introduce Ghost Rider, explore life-model decoys, and even delve into the cosmic side of the Marvel universe, cementing it as much more than a stale spinoff of the first Avengers film.— Mike Andronico
Credit: Mitchell Haaseth/ABC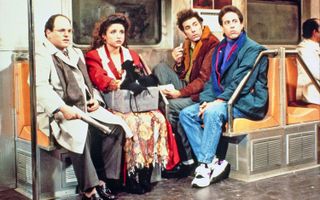 Seinfeld
While most Seinfeld fans would probably agree that none of the show's nine seasons is outright bad, there's a distinct feeling of malaise that pervades the sitcom's abridged first run. If the last two seasons are too fast-paced with absurd scenarios, these first five episodes are exactly the opposite: somewhat of a slog with monotonous dialogue, usually exclusively between Jerry and George, that rarely leads to anything that advances the plot or elicits a laugh. Ben Blatt's sabermetrics-infused analysis of the evolution of Seinfeld highlights a telling statistic: episodes in the first season average less than half the total number of scenes compared with episodes from seasons 6 through 9.
Fortunately, it didn't take long for the pace to quicken. Julia Louis-Dreyfus and, especially, Michael Richards saw their roles significantly expanded in the seasons that followed, while Jason Alexander was given the breathing room to fully express the upper reaches of George's temper. As the characters' personalities formed, they were able to lead their own plotlines, rather than merely acting as distractions for Jerry and his shallow, fairly obvious, observations. — Adam Ismail
Credit: NBC/Getty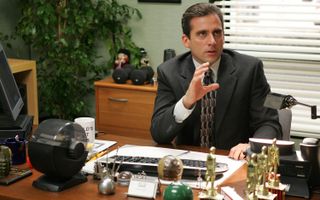 The Office (US version)
The American version of The Office initially stuck close to the British original, with Steve Carell's Michael Scott a near-carbon copy of Ricky Gervais' boorish, selfish David Brent, and the humor far too cruel for American taste. Michael wasn't sympathetic at all, and other characters — nerdy Dwight, put-upon Pam, lovelorn Jim — were just pathetic.
Wisely, the showrunners Americanized the second season, giving Michael a big heart to go with his social ineptitude and Dwight a moral code to lessen his repulsiveness. Secondary characters became more prominent, giving the show a true ensemble feel that helped it survive Carell's eventual departure. There still were no hugs or laugh track, and the jokes could be very biting, but the show was no longer so cringeworthy that U.S. audiences would turn it off.— Paul Wagenseil
Credit: Justin Lubin/NBC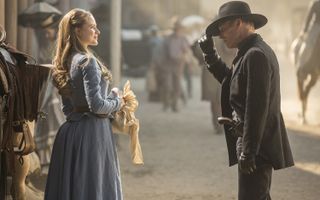 Westworld
The first season of Westworld was a tour de force of smart puzzle-like storytelling, gorgeous cinematography and command performances from some seriously accomplished actors. But while Jonathan Nolan's re-imagining of Michael Crichton's original theme park gone wrong managed to subvert expectations and bring some original twists to sci-fi shows, it more or less led viewers where they expected to go. The second season changed all of that.
The puzzles of the first season have multiplied and mutated, introducing a layered, multithreaded story that plays with time and perception. The fragmented story may have frustrated viewers in early episodes but delivered jaw-dropping payoffs later on. The strictures of the Wild West theme park have opened up to include detours into a lushy realized colonial India and a terrifyingly brutal vision of feudal Japan, and an astonishing episode presented almost entirely in the Lakota language. But the first tentative steps outside the park promise to take the show in radical new directions.
Powerhouse performances from Ed Harris, Thandie Newton and Jeffrey Wright may have been expected, but some incredible turns by Jimmi Simpson, Zahn McClarnon and Simon Quarterman prove that this show has gathered some incredible acting talent. The writing continues to explore emotions like heartbreak, anger and despair while grappling with themes of perception and reality, morality, and the ethics of technology and entertainment. We don't know where Season 3 might take the story, but I'm definitely strapped in for the ride. — Brian Westover
Credit: John P. Johnson/HBO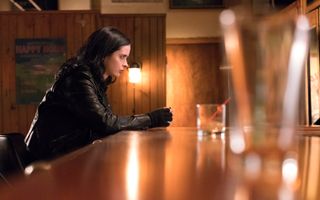 Jessica Jones
I always thought that Netflix's Jessica Jones show succeeded on the strength of its villain Kilgrave, the moral-less psycho with mind-control powers who's so evil he once made his own father stick his hand in a blender. But I was wrong.
The show's second season follows another bad guy from Jessica's past, one that's been in her life for decades and can hit her much too close to home. That's no spoiler because the show's creative team left room for plenty of twists. In fact, you won't even know who the real bad guy is until the final episode. While Season 2 doesn't have Kilgrave's wild, violent unpredictability to rely on, it does find a way to dig even deeper into just why Jessica Jones' feels so much guilt and self-loathing. And that well isn't ever going to run dry, no matter how much she drinks. — Kenneth Butler
Credit: David Giesbrecht/Netflix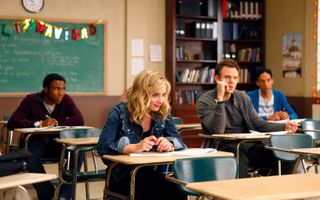 Community
Dan Harmon's Community started off strong, with a first season that featured such spectacle as Donald Glover's Troy performing interpretive dance and its first paintball-war episode (Modern Warfare), but, wow, did this sitcom hit its stride in its middle years.
Not only did Community realize it needed to stop trying to force Jeff and Britta as a couple, but Season 2 features "Cooperative Calligraphy," the best bottle episode of all time. Then, while having tons of fun with the potential between Jeff and Annie, that season ended with the masterful action comedy "A Fistful of Paintballs" and "For a Few Paintballs More," a two-part spaghetti-western epic that featured Josh Holloway (Sawyer from Lost). And then in Season 3, we got "Remedial Chaos Theory," which gave us one of the greatest GIFs of all time. — Henry T. Casey
Credit: Trae Patton/NBC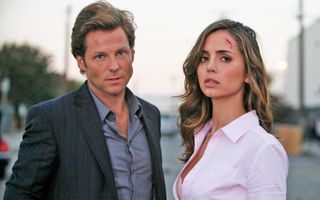 Dollhouse
Joss Whedon's bizarre, demented Dollhouse was practically Westworld before Westworld, focusing on a group of Dolls, humans with tech implanted in their neck, who entertain wealthy clients. The series starred Eliza Dushku as Echo, a doll who wasn't forgetting all of her past memories, despite the "wipes" that were supposed to erase her memory.
A combination of poor ratings (a hallmark of Whedon's other Fox series, Firefly) and a high budget doomed Dollhouse, as it didn't live up to the standards set by Buffy: The Vampire Slayer or Angel. And while Dollhouse's second season didn't save it, the series' final episodes, which aired after reports of the series' cancellation, gave fans the show they deserved all along. Taking place in the near future, humanity is enslaved, mind-wipes have gotten out of control and the execs who ran the titular Dollhouse are moving their minds from body to body, to survive. — Henry T. Casey
Credit: Isabella Vosmikova/Fox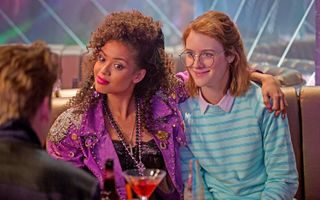 Black Mirror
Black Mirror's first season is far from bad. In fact, it contains one of the series' most well-known and gripping episodes, "The Entire History of You."
However, most of Black Mirror's best episodes come in the later seasons, particularly following Netflix's acquisition. From the thrilling USS Callister to the haunting Be Right Back, the heartwarming San Junipero and the truly terrifying Nosedive, the episodes in the later seasons (particularly 3 and 4) are wider in scope, riskier, and more disturbing than the series had seen before. There's a reason the series' two Emmy awards and nine Emmy nominations didn't come until Season 3: The series, in Season 1, hadn't yet realized how big it could be.— Monica Chin
Credit: Laurie Sparham/Netflix