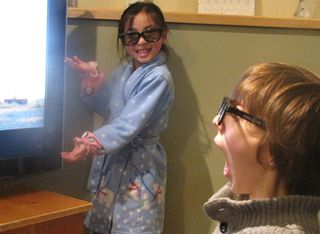 3DTV Is Here
Short of actually jumping into your TV set, there's no better way to get beyond the usual two-dimensional entertainment world we're used to than 3DTV. Starting this year, companies are bringing 3DTV to a living room near you. The stereoscopic 3D-cinematic experience that's now available in movie theaters, will soon be available in your own home. Forget the long popcorn lines and seating availability issues, unless you're the only one on your block with a 3DTV, in which case, expect the crowds to come to you.
Whether you're looking for 3D sports, 3D movies, or 3D games, manufacturers are doing their best to bring you a more enjoyable, thrilling, entertainment experience. It's up to you, the consumer, to decide when the balance of content types is right for you to take the plunge into 3D. What's going to be the hottest 3D entertainer? It's a tad hard to predict at this point since we're at the edge of this new technology, but it is interesting to note that ESPN, Sony, and others are already betting that 3D sports viewing will be a major driver.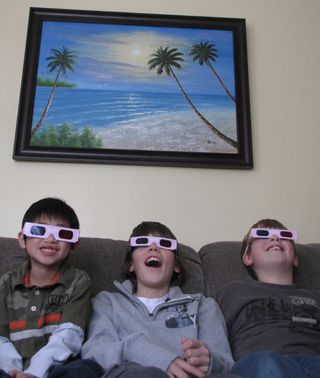 3DTV History
Believe it or not, the technology behind 3DTV dates back to the 1950s, when TV first became popular in the US. The first 3D movie ever produced, called Bwana Devil (United Artists), was viewed across the US in 1952. The following year, a second 3D movie, House of Wax, was produced featuring 2D sound.
Nancy Fares, business manager for DLP (digital light processing) Cinema with Texas Instruments, says older 3D technologies used anaglyphic (red and blue lenses) glasses. Fares says, "A Texas Instruments-based DLP 3D HDTV (high definition television) system, with shutter glasses, gives exceptional color fidelity and superior picture depth in comparison to other technologies used in the past." But shutter glasses aren't the only 3D glasses around, these days. Polarized 3D glasses, the type you wore when you saw Avatar in the theater, create an illusion of color-rich 3D images by restricting the light that reaches both eyes.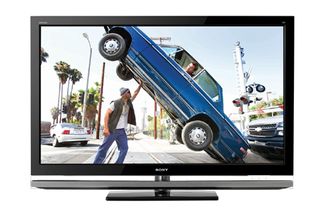 3DTV Defined
Alfred Poor, a consumer-electronics expert and creator of Alfred Poor's HDTV Resource Center (www.hdtvprofessor.com), says to begin with, the term 3D is actually a misnomer. Poor explains, "Three-dimensional viewing means that you perceive depth, and distance, but the cues are abundant in 2D images, especially the moving ones. People use '3D' as shorthand for 'stereoscopic', which means different images delivered to the left and right eyes."
Poor says people with vision in only one eye cannot perceive stereoscopic imaging by definition, and yet they are quite capable of perceiving depth in what they see. "As a matter of fact," he continues, "stereoscopic images are identical when viewing objects at a distance; the differences only come into play for objects within 30 feet or so."
So, when you think about 3DTV technology, Poor says the assumption is that you mean stereoscopic television. He adds, "The fact is, 3DTVs work in many different ways. Fundamentally, however, they are all the same—they deliver different images to the left and right eyes of the viewer. The brain then assembles these two images and infers depth information from the differences.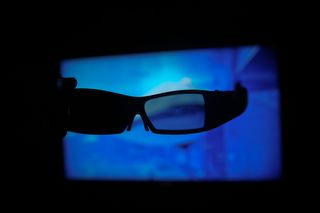 How 3DTV Technology Works
Want to hear a big secret? 3D television is not what you think it is, or at least what some experts lead you to think it is. There is no magic trickwhen it comes to how 3D technology actually works. 3D's goal is to trick your binocular-based brain into thinking that the 2D images you are viewing actually contain depth. Today, there are a growing number of techniques to produce and display 3D television. But now that the secret is out, the most common 3D technology used today is stereoscopic.
With that said, here's a breakdown of the most common technologies for projecting stereoscopic image pairs to your eyes. Anaglyphic 3D uses passive red-cyan glasses. Polarization 3D uses a pair of passive polarized glasses. Alternate-frame sequencing is another type of stereoscopic technology that uses active shutter glasses and headgear to receive the images. And finally, we have autostereoscopic displays, a form of stereoscopic imaging that does not require glasses to experience the illusion of depth.
Some 3D-ready TV sets available today are already being used in conjunction with a pair of LCD shutter glasses. The television is actually running the show in this case, telling the glasses which eye should see the image, which in turn creates the stereoscopic image. These kinds of 3DTVs are typically supporting the latest HDMI (1.4) and a minimum refresh rate of 120Hz.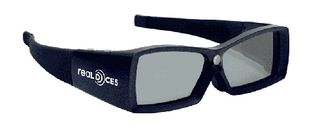 3D Glasses
While there's still tons of confusion about what exactly 3DTV is, on of the most popular questions people ask is "Can I watch 3DTV without a pair of glasses? The answer to this question is both yes and no. The fact of the matter is we'll be waiting a while for the no-glasses 3DTVsets, but many manufacturers and industry experts are saying that this is just around the corner.
As of today, some of the bigger players including LG, Samsung, Phillips, and Mitsubishi have already created 3DTVs, but they only work with a pair of 3D glasses. However, another less common 3D technology, which combines holographic and stereoscopic components (essentially light and reflections creating 3-dimentional shapes), is able to create the 3D effect without using 3D glasses.
Some TV manufacturers, however, have already put their stamp on RealD glasses (www.reald.com), which can be used with 3D-ready HDTVs. Sony and JVC, for example, have both approved RealD glasses. This is a good move for both companies, especially considering they are going to be the standard eyewear in the upcoming 3D television boom this year. So if you buy a set of these glasses, you can expect them to be compatible with the majority of 3DTV manufacturers.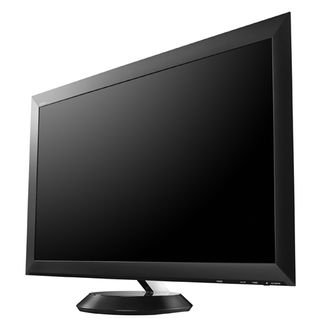 Current 3DTV Technologies
The two main consumer 3D technologies today are passive polarized and active shutter. According to Phil Lelyveld, program manager of the Consumer 3D Experience Lab in the
Entertainment Technology Center at the University of Southern California (see our tour of the lab here), passive polarized displays have a thin film on the surface of the screen which causes the light for one eye's image to rotate clockwise and the light for the other eye's image to rotate counterclockwise. He says the glasses have paired circular-polarized lenses in them so that the left eye only gets the image intended for the left eye, and the same for the right eye.
Active shutter displays rapidly flip between the left eye and the right eye image on the screen (120 times per second is currently common). Lelyveld elaborates, "Active shutter glasses have liquid crystal lenses and built-in electronics that synch up with the TV. When the TV is showing the image for the right eye, the electronics in the glasses makes the left eye go black so only the right eye sees the image. When the TV is showing the image for the left eye, the electronics in the glasses makes the right eye go black so only the left eye sees the image."
Lelyveld says passive polarized displays are currently more expensive to manufacture than active shutter displays, but passive polarized glasses are much cheaper to manufacture than active shutter glasses.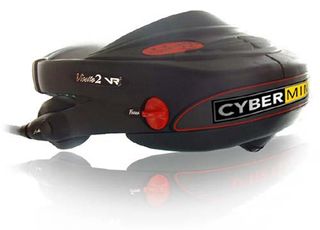 Other 3D Technologies
It doesn't appear that the 3D world will stop at technology and functionality choices anytime soon, and it will only get more complicated as the technology increases in popularity. Take HMDs (head mounted displays) as an example; these 3D glasses look like glasses from the future. According to Lelyveld, they contain one small video screen for each eye and built in ear buds. The glasses start at $100, and the more expensive models have motion sensors for immersive game play. You can often see HMDs advertised in in-flight magazines, because they are great for watching 2D movies on a long trip.
Autostereoscopic displays, Lelyveld notes, produce a 3D image without glasses, but the viewer must be in a "sweet spot" to see the effect. He comments, "Much progress has been made in creating displays with many sweet spots and narrowing the zone between the sweet spot. Many people do not expect autostereo displays to be ready for the consumer market for at least five to ten years. Until then, they work amazingly well for capturing people's attention as marketing displays in public spaces."
The one exception to this, Lelyveld says, may be cell phones and laptops. "They are normally used by a single person, and people tend to tilt the screen for the best view. So it is a natural first entry point for auto stereoscopic in the consumer market."
Another 3D technology, called anaglyph, uses the red/green, red/blue, or other two-color combination glasses. Anaglyph takes the two colors in the lens out of the image in order to create the 3D effect. This leaves you with a nearly black-and-white 3D movie. This technology does not produce the color-rich experience of all of the other technologies mentioned. Anaglyph is, in Lelyveld's opinion, the 3D of the past.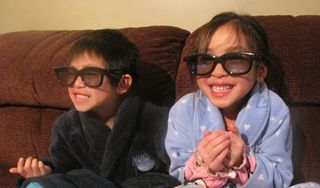 Why Most People Like 3DTV
According to Phil Lelyveld, program manager of the Consumer 3D Experience Lab in the
EntertainmentTechnologyCenter at the University of Southern California, the conversion of the entire infrastructure from analog to digital is a major reason why 3DTV is so popular. Lelyveld explains, "Alignment of the left eye and right eye images is the key to the long-term enjoyment of 3D. Misalignment of the two images leads to eye strain and headaches. Unlike 3D film capture, 3D digital cameras that are conjoined never fall out of alignment."
Lelyveld says when it comes to widely spaced digital cameras, misalignment can be corrected in post production. He says unlike film post production, misalignment, left-eye and right-eye color balance, among other issues, can be easily corrected in the post production digital work flow. "Unlike 3D film projectors," he notes, "which can vibrate out of alignment, or single-strip 3D films, which can warp as they pass through the projector, digital 3D projects are always in alignment and distortion-free."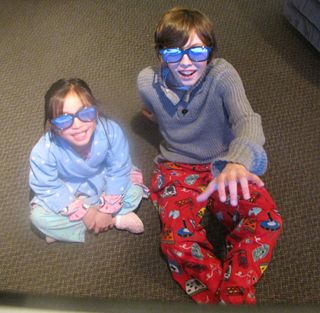 Why the 3D Experience Market is Emerging
So what took 3DTV so long to make its way towards the mainstream electronics industry? With the widespread adoption of gaming consoles and PC-based game systems in the home, many people now have platforms capable of rendering 3D on the fly. Today's games can create a 3D experience by rendering a second image of each position during game play. Cool, right? But here's the problem: While more than 400 videogames currently on the market have a menu option for 3D game play, they require additional equipment to take advantage of the 3D menu option.
To further explain, Lelyveld says because the digital cameras are being used, and the error-correction software is in place, and the digital distribution infrastructure is deployed, and the in-home processing power is in place, it suddenly makes sense for a consumer 3D experience market to emerge.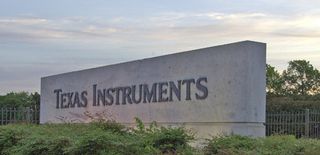 Texas Instruments' Approach to 3DTV
Fares says Texas Instruments is able to create a flicker-free 3D image without ghosting because of the unparalleled, fast switching speed of the company's DLP Chip. DLP technology, developed by Texas Instruments, uses a DMD (digital micro-mirror device), constructed of 1.3 million microscopic mirrors. One of these mirrors is a single pixel in size. Fares says utilizing the inherent speed advantages of the DMD, this technology displays the left and right views required for stereoscopic, or 3D imaging.
Fares also says that when combined with shutter glasses, users will experience high quality, high definition 3D viewing with DLP HDTVs. She adds, "DLP 3D HDTV technology generates independent views for the left and right eyes. A synchronization signal is generated for each view and transmitted optically to shutter glasses that are worn by the viewer. The shutter glasses process the signal and shutter for each eye, insuring display of the correct view."
In order to see the image, however, users will need a 3D enabled DLP HDTV, glasses, a VESA standard transmitter for synchronizing the glasses, and a 3D source.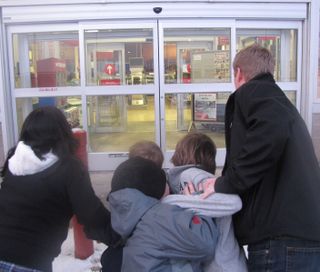 3DTV Availability
If you're itching to get your hands on a 3DTV, you might be surprised to know that some companies already have 3D-ready TVs on the market. Take LG, for example. In 2009 the company released a 47-inch LCD 3DTV (47LH503D). This year, it is set to introduce a wide range of 3DTVs ranging in size from 42- to 72-inches. The company also plans to include 3D functionality in the flagship models over the course of the year. So thanks to LG, consumers can already scratch that 3D itch that's been hard to reach, at least in the home, for quite some time.
According to industry tracker DisplaySearch, one million 3DTVs were shipped in 2009. That's at least one million 3D scratched itches—only 5,999,000,000 to go. What's more, the first one million only represents less than one percent of overall TV purchases last year. But that number is expected to rise from one million to nine million in 2012.
According to tech news analysis site GigaOM Pro (pro.gigaom.com), 3DTV shipments are definitely set to explode over the next few years. Researchers estimate that between now and 2013 there will be at least 46 million 3DTVs shipped worldwide.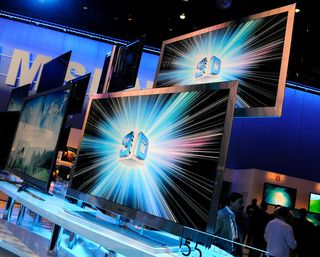 3DTV Manufacturers
Right now, Sony and Panasonic are leading the way in the development of 3DTV. But as is custom with any technology race, most of the big manufacturers are also systematically getting their 3DTV sets out to consumers as soon as possible. You can't rush a good technology. Along with Sony and Panasonic, companies including Samsung, Mitsubishi, and LG showcased their hot-off-the-production-line 3D displays at this year's Consumer Electronics Show earlier this month.
One of LG's upcoming 23-inch HDTVs, for example, will feature a 1920 X 1080 pixel resolution 3D display that offers an image almost twice as sharp as existing 3D monitors. This quality is possible with LG's high performance 3D exclusive controller and the company's copper bus line (LG's proprietary technology that improves on resolution and picture quality).
Sony, on the other hand, has already announced that the new Bravia line of LCD TVs, which support 3D functionality, includes 38 different models that range anywhere form 22 inches to 60 inches. A number of these models come with a receiver and shutter glasses, but you'll have to cough up the extra coin for those models that do not include these items.
And then there's the Samsung 9000-series. This line of 3DTV features a proprietary 3D engine that can convert 2D video to 3D. But this is only a temporary measure, according to Samsung, until more 3D videos become available. This series will boast screen sizes ranging from 19 inches, up to 65 inches. When Avatar becomes available on Bluray in 3D, this TV will be waiting.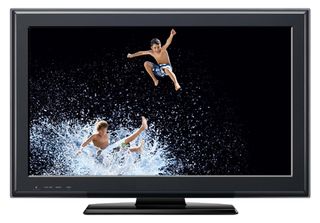 3DTV Costs
By now you're probably wondering how many hours you will have to work to get your hands on a 3DTV. In other words, how much do they currently cost, and how much will they cost in the future? Unfortunately there is not much out there in terms of pricing, at least at the time of this writing. It is safe to say that new 3DTVs will cost more than conventional TVs. And logic says that they will cost a good penny in the beginning, but perhaps decrease in price over time as production ramps up and costs to the manufacturer deflate.
It is interesting to note, however, that some manufacturers are promising similar prices to high-end high-definition TVs. Phillips, for example, until last March, had a no-glasses 3DTV model on the market. But the company decided to yank it from consumers when the economy turned sour. The bottom end of pricing was $3,000 and the top end weighed in at $12,000 (depending on the model). In any case, we should find out soon if the TVs will be upmarket (targeted at high-income consumers) and if they will be adopted early or not.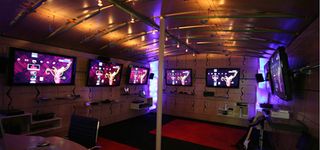 The 3D Crystal Ball
So what will 3DTV look like, say, five years down the road? In Lelyveld's opinion, 3D content will be more compelling as artists learn how to incorporate 3D into their storytelling toolkit. And here's the good news for consumers: the prices for consumer 3D products will be lower as 3D becomes the norm. And if you're concerned about looking cool, Lelyveld says the glasses will be more stylish.
Lelyveld adds, "Consumers will still have the option of choosing between passive polarized and active shutter glasses, since there are unique advantages to both technologies. And consumers will demand more from their entertainment experiences, since after 5 years the novelty of content in 3D will have faded into the background, just as no one thinks about entertainment being in color or multi-channel sound any more."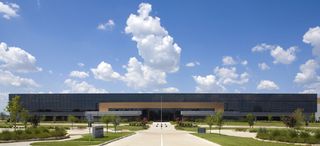 The Road Ahead According to Texas Instruments
Fares says today, DLP HDTVs are known for offering full HD, 1080p picture quality with 3D ready capability. But 3D content is becoming more popular every day, says Fares. She elaborates, "When you add the optional 3D add on kit, you can enjoy a nice selection of 3D movies and hundreds of PC games today and you'll have everything you need to enjoy increased 3D content tomorrow."
Additionally, Fares says Hollywood has shown that 3D allows viewers to be in the action and experience the intangible. She says following a similar path to DLP Products' innovation that launched DLP Cinema and the digital cinema industry, DLP can bring 3D to the classroom, enabling more realistic and dynamic teaching techniques.
"Looking to the future," Fares notes, "we will continue to support manufacturers who wish to increase their capabilities to offer 3D ready DLP HDTV technology for entertainment or educational purposes."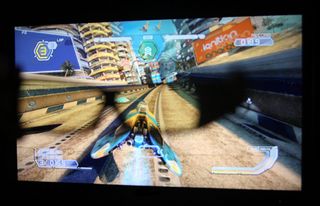 The 3D Road According to Alfred Poor
For at least the next five years, and probably much longer than that, shared 3DTV viewing experiences will require goggles or glasses of some sort, according to Poor. He says single-user displays, such as cell phones and personal media players, will offer autostereoscopic displays, but the traditional TV applications for two or more viewers will depend on glasses because the technology for large autostereoscopic displays is extremely complex and expensive.
"Five years from now," Poor explains, "much of the 2D content available today as movies and television episodes will have been converted by computer for 3DTV applications. It will be readily available in high definition through satellite, cable, and Internet services, and possibly even over terrestrial broadcast."
Poor says Blu-ray disc distribution of 3DTV content will be a very minor part of the total. He further comments, " I don't expect sales of 3DTV equipment to take off until about 2013 or 2014, however, so it will still be 'early days' for the technology, with the number of adopters still relatively small. I expect that it will still be less than half of the installed TVs in 10 years, but by then, it will represent a significant portion of the installed base."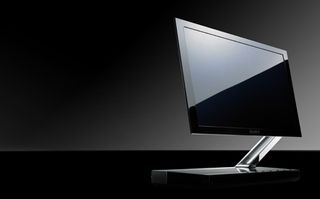 3DTV Fast Facts
Here's a list of 3DTV facts from a recent joint-study by the Consumer Electronics Association and the ETC:
· CEA estimates that nearly 2.2 million 3DTVs will be sold in 2010, and that by 2013 more than 25 percent of all televisions sold will be 3DTVs.
· 3DTV is a very new technology and 57 percent of those planning to buy a 3DTV within the next three years consider themselves an early adopter of technology.
· Approximately 25 percent of US Online Adults plan to buy a 3DTV within the next 3 years.
· Sixty seven percent of those planning to buy within the next 3 years say they will be more likely to buy if they can receive and watch 3DTV programs through an antenna, cable, satellite, or fiber to the home service provider.
· Approximately 33 percent of US online adults who have seen a 3D movie or event in the last 12 months report that they would like to watch all television programs in 3D. While 36 percent say the primary reason to buy a 3DTV is to play 3D video games in their home, and 65 percent say the primary reason to buy a 3DTV is to watch 3D movies in their home.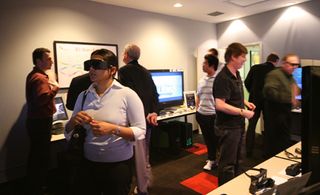 The Audience Factor
Lelyveld says in the early days of the motion pictures, audience members would jump out of their seats when they saw the image of a train coming towards them. Today, he says, that would be a laughable response. He comments, "The first movies were filmed versions of stage plays. Over time they developed a story telling language and specialized technology unique to the medium. Early TV was little more than video recorded radio. Creating the first color movies and television shows forced cinematographers (accustomed to black-and-white) up a steep learning curve. The same was true for the multi-channel audio transition and sound engineers."
Today's audience, however, has internalized the technology and conventions of the current entertainment viewing experiences. Lelyveld says 3D is something new for both the artists and the audience to learn. "As people get used to the illusion of depth," he says, "content creators and game developers will be pressed to refine their use of 3D in service to their artistic goal. When they succeed, the audience will enjoy the experience. 3D will be just one more element contributing to that enjoyment."