Top 6 Features of Apple TV 4K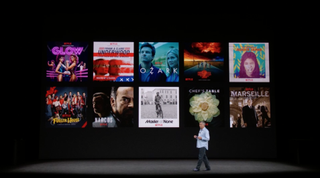 Apple TV catches up with the competition
When the 4th-generation Apple TV debuted, it was already a little behind the times. The device maxed out at 1080p resolution, didn't offer HDR color technology, and was missing a few critical apps. At the Apple Event on September 12, the company announced that a new box would soon grace consumers' living rooms. The new Apple TV 4K offers better resolution, richer colors and more apps, in addition to faster processing power and some much-needed software tweaks. The device will be available on September 15 and start at $170.
Read on to see what you'll get for the price.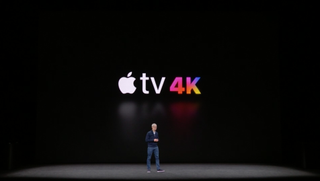 4K Resolution
For all of its other benefits, the Apple TV has, until now, capped out at 1080p resolution, and that's simply too low in a 4K world. The new Apple TV will hit full 4K resolution in order to make the most out of modern TV screens and monitors. Not only that, but Apple will begin offering 4K TV shows and movies on iTunes – for the exact same price as their standard HD counterparts. If you've already bought a full HD movie or TV show, Apple will bump your purchase up to 4K, free of charge.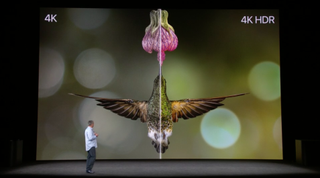 HDR Color Technology
Does your favorite TV show use HDR 10 color technology? Or does it rely on Dolby Vision instead? It doesn't matter, because the Apple TV supports both of them. HDR 10 and Dolby Vision are both variants of high dynamic range protocols, which improve color fidelity on the content that you stream or download. With an increasing number of shows being filmed with HDR receivers in mind, the Apple TV will hopefully provide users with the most accurate possible color.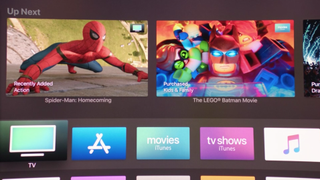 Overhauled tvOS
The Apple TV did one thing better than almost all of its competitors, and that was in delivering a straightforward, user-friendly interface. tvOS was already good; now Apple hopes to make it even better. The whole menu will be redone in 4K resolution, to make it look crisp and clear on UHD TVs and monitors. Apple has promised other streamlined features for both remote- and Siri-based navigation, but we'll have to get our hands on one to see exactly what's new.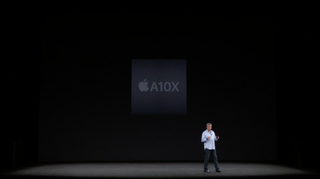 A10X Fusion Chip
Streaming boxes don't need the same kind of horsepower as smartphones or game consoles, but a little more power under the hood never hurt anyone. The new Apple TV will utilize an A10X Fusion chip, which should make the system run faster and more reliably, especially when it comes to gaming. Apple showed off Sky: a new game from thatgamecompany, in the style of other art games, such as Flower and Journey. The game seemed to run just as smoothly as on a dedicated console; not bad for a streaming player.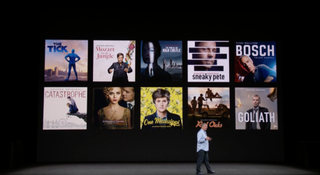 Amazon Prime Video
Apple and Amazon seem to have buried the hatchet, because Amazon Video will soon be available on Apple TV. While Amazon Video has never been quite as user-friendly or as robust as Netflix, it's pretty convenient for Amazon Prime subscribers, since it gives them thousands of streaming videos at no additional charge. Furthermore, they can buy or rent movies a la carte from Amazon's extensive library. Almost every other streaming platform offers Amazon, and it's about time Apple caught up.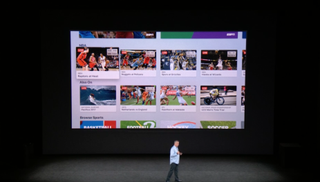 Live Sports
Another tvOS improvement will involve live sports, which will now get their own separate tab in Apple's otherwise-thoroughly-forgettable TV app. Based on which apps they have installed, users will get notifications about when their favorite teams are playing, and will even be able to see live scores before tuning into individual games. You still can't watch more than one game at a time, but you can get all the stats at-a-glance, and that could help you decide which program to watch.
Image Credits: Apple