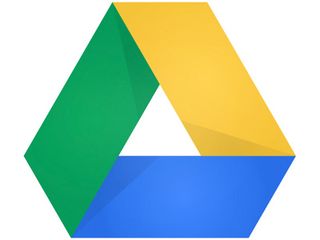 On Monday, Google said that it's unifying the virtual cloud storage used by Drive, Gmail and Google+ Photos, offering one lump volume instead of dedicating 10 GB for Gmail alone and allowing Drive and Google+ Photos to share another 5 GB. This will eliminate the worry about what users are storing and where.
"For example, maybe you're a heavy Gmail user but light on photos, or perhaps you were bumping up against your Drive storage limit but were only using 2 GB in Gmail," said Clay Bavor, Director of Product Management. "Now it doesn't matter, because you can use your storage the way you want."
To make the combined data management easier, Google will be making some updates to the Drive storage page. Users can simply hover over the pie chart to see a breakdown of their storage use across Drive, Gmail, and Google+ Photos. If additional storage is needed, then this is the place to upgrade, with plans starting at $4.99/month for 100 GB.
"This change means you're no longer limited to a 25 GB upgrade in Gmail—any additional storage you purchase now applies there, too," he said. "These changes to Google Drive storage will roll out over the next couple of weeks. Google Apps users will also be getting shared storage."
Meanwhile, Microsoft announced several improvements to SkyDrive that make it easier to upload and manage photos in the cloud. This includes an "all photos view," which allows the user to scroll through all their stored photos in one seamless timeline experience, up to 3x faster upload speeds, and improved thumbnails.
"Thumbnails make it easier to find the file you're looking for, and so we're also introducing some changes to our thumbnails view," said Omar Shahine, Group Program Manager of SkyDrive.com. "We worked hard to improve the readability of the files and folders you have in SkyDrive and are introducing new thumbnails for your PowerPoint and Word files."
SkyDrive also now supports full resolution uploads of photos and videos in all markets where Windows Phone 8 is available. Now everyone with a Windows Phone 8 can have a complete backup of all the photos they take in their SkyDrive camera roll.
"We've also been hard at work addressing the feedback we've received about how long it sometimes takes to upload via the SkyDrive desktop app," he said. "To improve upload times, we worked on changes to both the app and the server code. The end result is that in our internal tests, we've seen a 2-3x improvement in upload times for photos."
Changes to SkyDrive will begin today and roll out over the next 24 hours.