The sublimely silly comedy about a family of aliens who crash-land on the blue planet is back. Solar Opposites season 4 sees British actor Dan Stevens take over as the voice of Korvo, the curmudgeonly scientist who aims to make his goofy green crew into a convincing Earth family. Solar Opposites season 4 is exclusive to Hulu in the U.S., so if you're away from home, simply download a VPN to connect to Hulu from anywhere.
Solar Opposites season 4 streaming details
From co-creator Roiland, one of the brains behind the hit series Rick and Morty, Solar Opposites concerns a team of extra-terrestrial beings that, while fleeing the destruction of their home planet Shlorp, get stranded on Earth.
It's debatable who's more absurd: the bickering, shrink-ray-wielding aliens without anuses, or the bizarre, petty humans they miniaturize and throw in their vivarium. Either way, the show provides some ingeniously demented storylines for them both. Just take "A Sinister Halloween Scary Opposites Solar Special", in which Yumulak (Sean Giambrone) gleefully defies torture by Satan's minions and Korvo rescued a pun-spouting corpse named Cryptie from a haunted house-obsessed neighbor.
Solar Opposites season 4 is cranking up the crazy. For starters, Jesse (May Mack), Terry (Thomas Middleditch) and Yumyulak quickly adapt to the fact that Korvo suddenly sounds like Dan Stevens from Downton Abbey. The Wall People prepare to escape their alien abductors as winter threatens to wipe them all out. And the Solar Opposites team rejoice after Terry gains a human body and enjoys the novelty of all its amazing orifices.
Read on below for everything you need to know about how to watch Solar Opposites season 4 online from anywhere on planet Earth.
How to watch Solar Opposites season 4 online in the U.S.

All eleven episodes of Solar Opposites season 4 were added exclusively on Hulu in the U.S. from August 14. All prior seasons and specials can be watched on the streamer with a subscription too.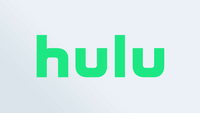 Hulu offers a huge library of classic and current TV shows and movies, as well as acclaimed originals like The Handmaid's Tale, Only Murders in the Building, and movie exclusives like Palm Springs. Plus, it's got the entire FX catalog. You can try out the service with a free one-month trial, after which a subscription costs just $7.99.
How to watch Solar Opposites season 4 from anywhere
Hulu is only available in the U.S. But you don't need to miss Solar Opposites season 4 if you find yourself away from home. Watching along with the rest of the internet can be pretty easy. With the right VPN (virtual private network), you can stream the show from wherever you go.
We've evaluated many options, and the best VPN is ExpressVPN. It meets the VPN needs of the vast majority of users, offering outstanding compatibility with most devices and impressive connection speeds.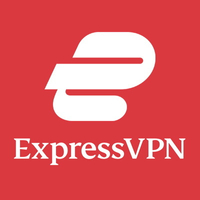 Our favorite VPN service, ExpressVPN, really shines thanks to its safety, speed and simplicity to use. It's also compatible with loads of devices - from iOS and Android to Roku, Apple TV and PlayStations.
Can I watch Solar Opposites season 4 in the UK?

Unfortunately, no U.K. release has been confirmed for the latest season of Solar Opposites. It's normally added to Disney Plus around the same time as its U.S. debut, and we'll update this space as soon as we get official confirmation. However, you can currently stream all prior seasons of this acclaimed comedy series with a subscription to Disney Plus in the UK.
How to watch Solar Opposites season 4 in Canada

Those goofy green aliens and their pupa are back! Canadians can stream Solar Opposites season 4 online – all eleven episodes – right now with a Disney Plus subscription.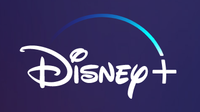 Disney Plus gives you access to the entire Disney vault of classics like Frozen, The Little Mermaid and Beauty and the Beast as well as newer hits like The Mandalorian, Loki, Turning Red and more.
How to watch Solar Opposites season 4 in Australia

Viewers Down Under may have to wait a few weeks, but Solar Opposites season 4 is coming to Disney Plus in Australia from Wednesday, August 23.
If you're a traveler who wants to access the services you've already paid for from abroad, we recommend that you look into one of the best VPNs.
Solar Opposites season 4 trailer
Quickly addressing the elephant in the room, Dan Stevens is introduced as the new voice of Korvo as he chastises Yumyulak and Jesse for wasting time playing Pupa Shot. The vivarium-trapped Wall People begin their long exodus to avert a cold, wintry death, and Korvo and co. are shown getting swept up in some crazy schemes while trying to be like your average Earth family.
Solar Opposites season 4 cast
The role of alien scientist Korvo has been recast with Dan Stevens taking over from Justin Roiland. He'll feature going forward alongside series regulars Thomas Middleditch, Sean Giambrone, and May Mack as Terry, Yumyulack, and Jesse respectively.
They're joined by supporting cast members including:
Tiffany Haddish as Aisha, the alien ship's A.I. computer
Christina Hendricks as Cherie, one of the Wall People
Sutton Foster as Sister Sisto, one of the Wall People
Sterling K. Brown as Halk Hogam, one of the Wall People
Kieran Culkin as Glen, one of the SilverCops
Christopher Meloni, one of the SilverCops
Carlos Alazraqui as Ventrez, one of the SilverCops
Sutton Foster as Pobo, one of the SilverCops
Blake Perlman as Glorgax, one of the SilverCops
More from Tom's Guide