Love, desperation, and Earth-shattering family secrets; just a few key ingredients that make up addictive murder-mystery thriller Black Cake. Based on the New York Times bestselling novel by Charmaine Wilkerson, our guide below explains how to watch Black Cake online now, and exclusively on Hulu in the U.S.
Black Cake streaming details
Black Cake lands on Hulu on Wednesday, November 1 with the first three episodes.
Time: 12:01 a.m. PT / 3:01 a.m. ET / 7:01 a.m. GMT / 5:01 p.m. AEST
• U.S. — Watch on Hulu
• Rest of the World — Watch on Disney Plus
In the wake of their mother's death, estranged siblings Benney and Byron inherit a flash drive on which she'd recorded the truth about her troubled past – namely her escape from an abusive spouse at the age of 16 and leaving Jamaica as a fugitive. As Eleanor rousingly asserts in the Black Cake trailer, "In order to ensure my safety, someone would have to die."
Adapted from Wilkerson's 2022 novel and produced by Oprah Winfrey's Harpo Films, Black Cake explores cultural and familial ties in an epic tale that spans multiple countries, including the UK, Scotland, Italy, and America.
It encompasses a sweeping time scope too, as we jump back and forth from the 1960s, present day California, and the decades in-between. As Eleanor's children learn more about their mother, Eleanor narrates the story of a young girl named Covey, who plunged into the Caribbean surf one day to escape an arranged marriage to begin a wild and circuitous journey around the world.
Featuring a large cast whose main players include Mia Isaac (Don't Let Me Go), Chipo Chung, Adrianne Warren and Top Boy's Ashley Thomas, you can watch Black Cake online now and stream every episode of this gripping thriller on Hulu in the U.S.
How to watch Black Cake online in the U.S. for FREE
The first three episodes of Black Cake debut on Hulu on Wednesday, November 1, where they will be available just after 12 a.m. PT / 3 a.m. ET. Subsequent episodes (there are eight in total) are released weekly until the finale on December 6.
You can subscribe to Hulu on its own, or, if you have an eye for a bargain, you can snag the Disney Plus bundle, which includes Hulu and ESPN Plus, for just $14.99 a month (with ads).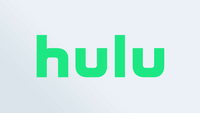 How to watch Black Cake online in Canada
Black Cake will also be released on Wednesday, November 1 in Canada, but you'll need a Disney Plus subscription to watch the new series in the Great North.
As of November 1, you can select from the basic, CA$7.99 Standard (With Ads) plan, up to the top tier CA$14.99 Premium ad-free plan (which provides four simultaneous streams and offline downloads).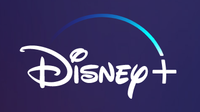 Disney Plus gives you access to the adult-focused Star section and the entire Disney vault of classics like Frozen, The Little Mermaid and Beauty and the Beast, as well as newer hits like Ahsoka, The Mandalorian, Loki and more.
How to watch Black Cake online in Australia
Disney Plus is the streaming home of Black Cake in Australia too. The first three episodes are scheduled to arrive on Wednesday, November 1, with the subsequent five episodes arriving one per week thereafter.
A monthly subscription in Australia costs AU$13.99. But you can save money when you opt for the annual plan instead.
Can I watch Black Cake online in the U.K.?
Sadly, a UK release date for Black Cake hasn't been confirmed. But we'd expect it to arrive on Disney Plus via the Star hub – like other Hulu exclusives such as The Other Black Girl – in the not-too-distant future.
Black Cake trailer
Two estranged siblings are reunited when their mother dies. Infamously reticent about her past, her children inherit a flash-drive on which she confesses the first of many Earth-shattering revelations: "Eleanor is not my real name."
Recounting her tumultuous life beginning in 1960s Jamaica, Eleanor (then going by the name of Covey) is forced into a loveless marriage to pay off a family debt, before fleeing from and possibly murdering her abusive husband. "In order to ensure my safety, someone would have to die."
The following decades see her on the run in the UK, Italy, and finally America as she tries to outrun her past and begin a new life. "Betrayal is a powerful thing" she tells her children from beyond the grave. "But love brings the light that will guide you out of your darkest moments."
Black Cake cast
Mia Issac, star of Don't Let me Go and Max thriller Gray Matter, plays 16-year-old Covey in this compelling family drama. She's supported by Chipo Chung as Eleanor (aka "old" Covey), Adrienne Warren as her daughter Benney, and Top Boy's Ashley Thomas as her son Byron.
Mia Isaac as Covey
Chipo Chung as Eleanor Bennett
Adrienne Warren as Benny Bennet
Ashley Thomas as Byron Bennett
Lashay Anderson as Bunny Pringle
Rupert Evans as James Everett
Rebecca Calder as Mrs. Quintrell
Simon Wan as Lin
Anna Mawn as Beatrice Rossimoore
Rachel Lin as Mama Lynncook
Faith Alabi as Pearl Thomas
Ahmed Elhaj as Gibbs Grant