The first season of Ahsoka is over and you can stream it all right now online on Disney Plus. After the first two episodes, we felt the show had a serious problem but it's since largely righted the ship and the sixth episode revealed a major new character to live-action Star Wars. And Episode 8? Well... I'll let you watch the final episode for yourself rather than pass any judgment.
Ahsoka Disney Plus release date and time
Ahsoka episodes 1 through 8 are streaming now on Disney Plus.
Ahsoka's eight-episode run adds to the greater universe that Dave Filoni has helped build within Star Wars. That means the potential return of characters and storylines from The Clone Wars, Star War Rebels, The Book of Boba Fett and even The Mandalorian. And while you shouldn't expect Mando to appear in Ahsoka — or at least, not in season 1 — there will definitely be some familiar faces for the biggest Star Wars fans. We already got two surprise cameos in the first two episodes.
So if you haven't started watching yet, don't worry. There's plenty to binge with seven episodes now available. And if you need to know where to watch, we've got you covered.
Need a quick refresher on who Ahsoka is and why she's getting her own show? Check out our primer on what you need to know before Ahsoka premieres on Disney Plus. Ahsoka's comes with a pretty rich backstory and it's worth exploring it more before tuning into episode 1.
With that said, here's everything you need to know to watch Ahsoka on Disney Plus (one of our top picks for the new shows and movies to watch in August 2023). Check out the trailer below:
When is Ahsoka's release date on Disney Plus?
Ahoska episodes 1 through 8 are all streaming now on Disney Plus.
The ad-free Disney Plus price is $10.99 per month, and there's also Disney Plus Basic, an ad-supported tier at $7.99 per month.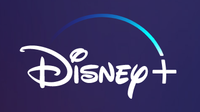 Disney Plus gives you access to the entire Disney vault of classics like Frozen, The Little Mermaid and Beauty and the Beast as well as newer hits like The Mandalorian, Loki and more. In the US, you can get the most value with the $12.99 bundle that throws in Hulu and ESPN Plus.
How to watch Ahsoka internationally
Disney Plus is available in Australia, Austria, Belgium, Canada, Denmark, Finland, France, Germany, Iceland, India, Indonesia, Ireland, Italy, Japan, Luxembourg, Mauritius, Monaco, Netherlands, New Zealand, Norway, Portugal, Spain, Sweden, Switzerland and the United Kingdom, so it's not going to be tough to get access to Ahsoka.
Ahsoka episode schedule
Ahsoka episode 1: Tuesday, August 22 (streaming now)
Ahsoka episode 2: Tuesday, August 22 (streaming now)
Ahsoka episode 3: Tuesday, August 29 (streaming now)
Ahsoka episode 4: Tuesday, September 5 (streaming now)
Ahsoka episode 5: Tuesday, September 12 (streaming now)
Ahsoka episode 6: Tuesday, September 19 (streaming now)
Ahsoka episode 7: Tuesday, September 26 (streaming now)
Ahsoka episode 8: Tuesday, October 3 (streaming now)
More from Tom's Guide