You can now preload Starfield ahead of its release next month, but the hotly anticipated sci-fi RPG demands more than 100GB of storage space to fully install. That's a healthy chunk of the Xbox Series X's stock SSD, so if you need a little extra room to play with we've just spotted the perfect deal courtesy of Amazon.
Right now, the WD_Black C50 1TB Expansion Card is on sale for $127 at Amazon. That's a saving of 15% compared to its full retail price of $149, and it's also the lowest price we've ever spotted for this officially-licensed Xbox accessory. Alternatively, the WD_Black C50 512GB Expansion Card is also on sale for $79, down from $100.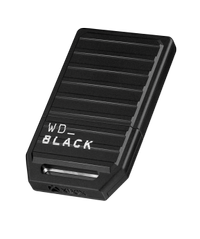 WD_Black C50 1TB Expansion Card: was $149 now $127 @ Amazon
The WD_Black C50 Expansion Card is an officially-licensed Xbox accessory that boosts the internal storage of your Xbox Series X or Series S. This 1TB drive is on sale for $127 and increases the hard drive space of your Xbox console. It's a "plug and play" storage solution, it just slots into the Xbox storage expansion port found on the back of the console, and you're ready to game on.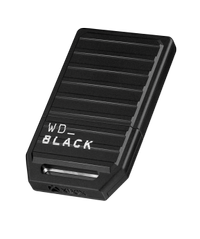 WD_Black C50 512GB Expansion Card: was $100 now $79 @ Amazon
If you're looking to boost your Xbox Series X storage while spending as little as possible, the WD_Black C50 512GB Expansion Card is on sale for $79 at Amazon. This is a great pick if you only require a smaller storage boost, and are unlikely to need an entire extra 1TB of additional hard drive space. It functions identically to its larger sibling listed above, so can be slotted straight into an Xbox Series X/S console straight out of the box.
The WD_Black C50 Expansion Card does exactly what the name suggests. It's an officially licensed storage card that can be slotted into either the Xbox Series X or Xbox Series S and boosts your console storage by either 1TB or 512GB depending on the model you opt for.
Over the summer, I've been testing out the WD_Black C50 Expansion Card in my own personal Xbox Series X console, and I can confirm the accessory works pretty much flawlessly. It takes literally seconds to setup and once slotted into the back of your console you'll have plenty of extra space to install loads of the best Xbox Series X games at once. Plus, in my experience, there's no noticeable drop in performance when running games off the C50 Expansion Card either.
As the average file size of the latest games continues to rise (Starfield is far from the only AAA game that demands more than 100GB), you'll probably find that your Xbox's stock SSD just isn't quite large enough. And that's why a Storage Expansion Card is rapidly become an essential accessory. It's particularly useful for Xbox Game Pass subscribers who want to install multiple flagship games at the same time.
Unfortunately, because of the proprietary nature of Xbox storage cards, the average prices remain fairly high. Even with this Amazon discount, an Xbox Expansion Card will cost you significantly more than one of the best PS5 internal SSDs. Nevertheless, the WD_Black C50 gets the job done to a high standard and is an easy recommendation for any Xbox Series X (or Xbox Series S) owner who needs more storage ahead of the glut of new games launching over the next few months.