It appears the days of PS5 restock hunting are well and truly over, as it seems the supply of Sony's flagship system has at long last caught up with demand. In fact, right now, we're experiencing an unprecedented period of availability with every single model of PS5 available to buy without any additional requirements.
Right now, the PS5 is in stock for $499 at Amazon. That's the console's standard MSRP, and the powerful gaming machine can now be purchased without an invitation. The PS5 Disc is also in stock for $399 — that's the regular list price for this cheaper model of the PS5 that nixes the disc drive. Plus, the PS5 God of War Ragnarök Bundle is in stock for $559, and that's a $10 saving compared to buying the console and a copy of the game separately.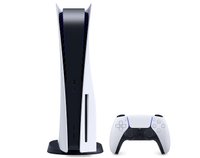 PS5: $499 @ Amazon
Sony's flagship gaming machine, the PS5 is one of the most in-demand tech products currently available. For good reason: this powerful console boasts 4K visuals, an innovative DualSense controller, and a 4K Blu-ray drive.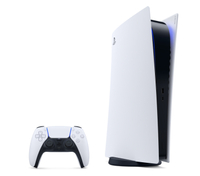 PS5 Digital: $399 @ Amazon
The PS5 Digital console lacks a 4K UDH Blu-ray disc drive. As a result, it's slightly thinner than its counterpart. It also sells for $399 ($100 less) and includes a PS5 DualSense controller.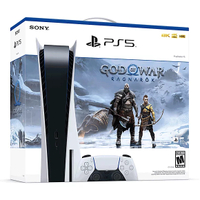 PS5 God of War Ragnarök Bundle: $559 @ Amazon
The God of War Ragnarök PS5 bundle comes with a PS5 console, a digital voucher for God of War Ragnarök, and a PS5 DualSense controller. It's $10 cheaper than buying these items separately and can currently be purchased from Amazon without the need for an invitation to buy.
On the surface, Amazon selling products for standard retail price might not seem especially noteworthy, but when you consider the history of PS5 restocks, this is actually quite significant. It's taken more than two years, but it does appear we are finally at a point where the availability of the PS5 has stabilized. And now there's no additional barrier to buying one beyond the moderately expensive price tag.
Previously, Amazon had been running an invitation system in which you had to apply for the chance to buy a PS5 console. But that has now been scrapped as the retailer clearly feels that it has enough supply to sell the console without purchasing restrictions. If you've been patiently waiting to buy a PS5 until the restock rush dies down, your time has finally come.
Now is also a great time to be hopping on board the next-gen console train, as 2023 looks set to be the year the PS5 and Xbox Series X really hit kick into gear. After two years of cross-generation games also launching on PS4 and Xbox One, we're now looking ahead to a gaming schedule packed with games not releasing on those older consoles. Plus, the last 24 months have seen a strong library of the best PS5 games build up including the likes of Returnal and Ratchet & Clank: Rift Apart.
There is a possibility that supply levels will be stretched again during the holiday season as demand is expected to increase over this period. But, for now at least, the months where you had to diligently track PS5 restocks if you wanted any chance of owning a console appear to be over. Let's just hope if the rumors are true that the PS5 Pro will launch next year, Sony has boosted its manufacturing output otherwise the whole cycle could start all over again.