Our Favorite Android Nougat Features and Tips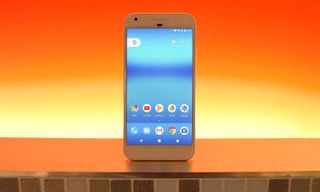 What's New in Android Nougat
Google made several smart, design-conscious decisions with Nougat that greatly improve the Android experience. While the operating system as a whole is better, it's a lot of the little details and new features that make Nougat worthwhile. Several of these updates in Nougats enhance existing features from Android Marshmallow, but by saving you a few moments or expanding your options, they're still worthwhile.
To help you get the most out of your Nougat experience, we've rounded up the best features that you should definitely check out right now. Whether you have Nougat or or are impatiently waiting for it to arrive on your device, there's a lot here to dig into.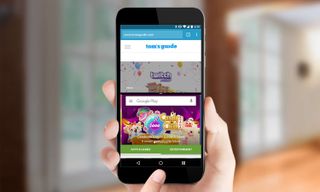 Split-Screen Mode
While Samsung flagship phones have had the ability to do split-screen mode for a while, the feature finally arrives natively in Android with Nougat. While waiting is never fun, at least Google was able to create a more elegant solution. When you touch and hold the Recents button (the square) you'll be able to choose from another app to fill in the other half of the screen.
You also can run two Chrome windows at the same time on different sides of the screen — another great productivity booster. It goes a long way to make Android more useful since you can finish off one task while checking with something from another app.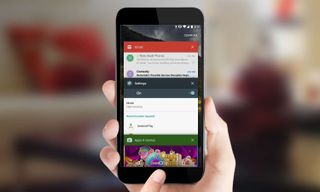 Multitasking Improvements
Multitasking in Nougat works very similar to how it did in Marshmallow. However Google has thrown in a few tweaks that makes multitasking more pleasurable to use. When you touch the Recents button you'll notice that the current app you're using drops further down on the screen so you can better see the previous apps that are scrolled out on the list.
Additionally, Google has finally added in a "clear all" option to get rid of the other apps from the menu. This can help clear the clutter as those previously used apps can fill up the multitasking menu rather quickly.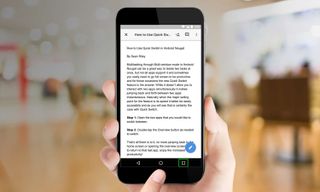 Quick Switching Between Apps
Speaking of the Recents button, it has some new powers in Nougat. Double tap the Recents button, and you'll jump straight to the app you were using right before. It's a speedy way to jump back and forth between two apps or — if you double-tap the Recents button from the Home screen — picking up where you left off in the last app you were using.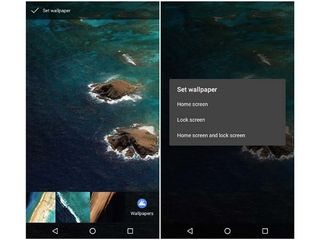 Lock Screen Wallpaper Arrives
Cue the "we already had this on iOS" comments. But hey, you can finally customize the wallpaper that appears on your Android phone's lock screen as well as the home screen. It took way too long for this to arrive in native Android, but some of that is because third-party manufacturers have filled the gap by providing this on their own. Now those who run a Google phone or tablet can have this feature as well.
When you go to change the wallpaper, you'll be presented with an option to use it for just the home screen, lock screen, or both. It took a while to get here, but it's a good option to have.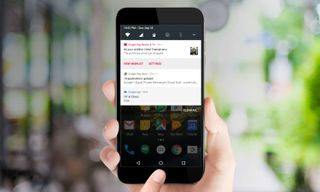 Bundled Notifications
If your smartphone use is anything like mine, you get a lot of notifications. Nougat is a lot smarter about how it handles these, bundling those from the same app together into an easy-to-view package. This means the notification bar at the top of the screen is less likely to get packed in with a bunch of icons.
Developers need to do a little work on their end to support this, but as Nougat gets out to more devices you should start to see more apps taking part. You'll also find the overall design behind the notifications is a little cleaner, with subtle color differences for the apps and quick-reply buttons that are easy to spot.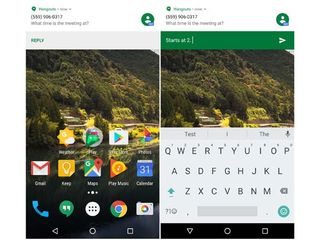 In-Line Reply Improvements
Being able to fire off a quick reply is an excellent time saver. Android Nougat improves this capability: not only can you fire off a quick reply, but you can also respond in several other ways. You can jump right into maps navigation or snooze a Hangouts message. As app makers explore this capability more, you should see even more options for in-line replies coming your way.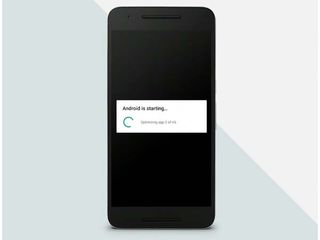 No More 'Apps Are Upgrading' Screen
One of the most irritating features of Android has finally gone gently into that good night. Every time you update Android on Marshmallow or earlier — even for one of the monthly security patches — you had to wait while the operating system individually updated every single app. It meant waiting and waiting while this process goes on for a ridiculously long amount of time.
Thanks to some internal improvements, the upgrade process in Nougat is much quicker and you don't have to sit while your phone goes through such nonsense. Android has moved to a new JIT compiler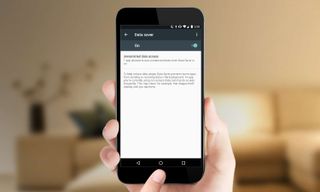 Enable Data Saver Mode
Perhaps you need to tone down your data use for the next few days so you don't blow through the data limit on your wireless plan. Nougat offers a very easy-to-use data saver mode that can help you with that. Flip it on, and your Android device will reduce the background use of apps that you're not currently using.
Android will also try and cut down on the app that you have in use. While the choices are being made for you without a lot of customization, it may go a long way toward saving you from an overage charge.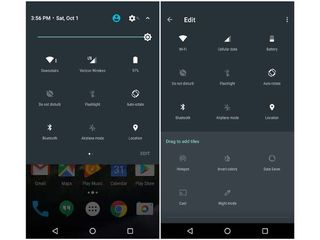 Quick Settings Are Better in Nougat
Android's Quick Settings are the fastest way to jump right into specific actions, like turning on the Wi-Fi or launching the flashlight. You still access thoes settings with a two-finger swipe from the top, but what goes where is now entirely up to you. Touch the Edit button at the bottom of this category and you'll be able to drag around the icons to put them wherever you want.
Even better, Nougat empowers developers to create their own tile that can be added here. For example, Shazam added an "auto shazam" tile that allows you to launch the app right away so you can identify what song is playing.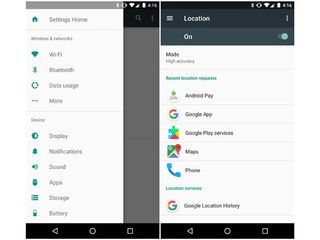 Easier-to-Navigate Settings
As the options in any operating system expand, working your way around the settings can get more complicated. Fortunately Google has given Nougat a nice refresh in this department so finding what you want shouldn't be too difficult.
A slide-out menu from the left organizes all the different areas of the settings into a manageable list. There's also a handy Settings Home button at the top if you want to get back to the beginning. Most of the key functions you want to get to should be easy to find, such as notifications or battery details.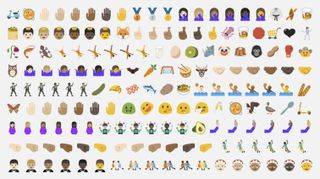 Better-Looking Emoji
You'll find around six dozen completely new emoji to liven up your text messages in Nougat. But the additions don't just focus on quantity, they add quality as well. Nougat adds support for Unicode 9 emoji, skin tone variations and more human-looking glyphs. If you're lucky enough to have Android Nougat 7.1 — which means you've probably gotten your hands on a Pixel phone at this point — Google has modified hundreds of emoji, adding new professions and gender selections.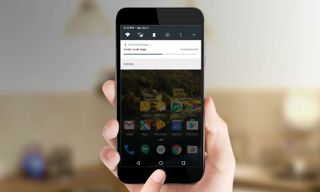 Cancel Button for Downloads
Unfortunately we haven't yet reached that internet utopia where we have ubiquitous rapid networks everywhere. This really gets to be annoying when you're downloading an app but the process struggles to finish off since the network quality is so poor. You can end the struggle in Nougat — or at least delay it until you're on a better network.
Once you begin a download in Nougat, the notification will have a Cancel button right at the bottom. Tap it, and the process will stop. You'll need to jump back into the Play Store later if you want to grab that app again or work your way back to whichever site you were downloading something from. It's a handy little feature that can save some time.